When you get right down to it, handwoven fabric is just that: fabric. And just like fabric that you can purchase at a craft store or quilt shop, handwoven fabric can be turned into a plethora of different projects, limited only by your imagination (and maybe your sewing skills). Here are five sewing and weaving project ideas to get you started turning your handwoven fabric into handwoven projects.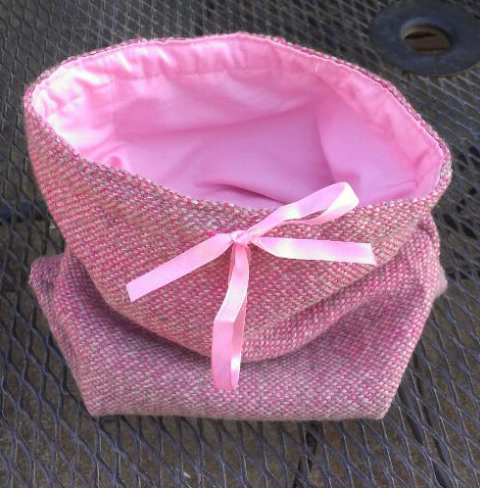 1. Lined drawstring bag
Drawstring bags are infinitely useful. They're prefect as knitting or crocheting project bags, storage for shoes or toiletries for travel, or holding other weaving accessories like shuttles and pick-up sticks. I even carry my lunch to work in a handmade drawstring bag.
Learn how to make a simple drawstring bag in the FREE Craftsy mini-class Bag-Making Basics: Drawstring Bag & Bucket Bag. You can also learn how to use your handwoven fabric to make the bucket bag in the same class!

Photo via Craftsy member marybuttons
2. Zipper pouch
Even more useful than a drawstring bag is a zippered pouch, like the stunning example above. They tend to be small, so you can make a bunch from one fair-sized piece of weaving. Use them to hold knitting or crochet notions, makeup, spare change and more.
Learn how to make a zipper pouch in Craftsy's other FREE Bag Making Basics mini-class, Reversible Tote & Zipper Pouch. The zipper placement is slightly different in the class than in the example above, but handwoven fabric would certainly work for either style as well as the reversible tote made in the same class.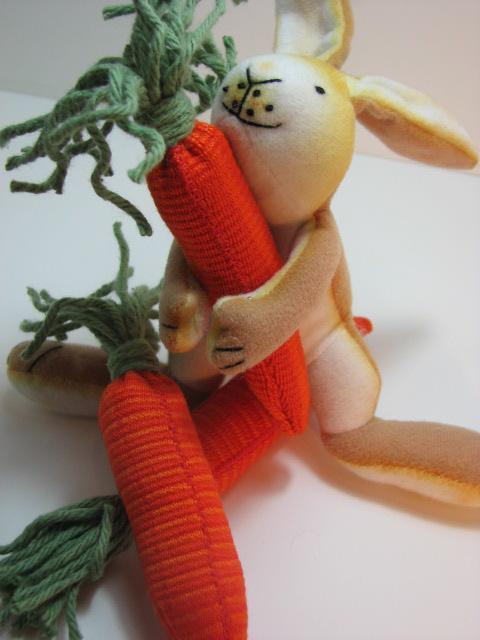 Photo via Craftsy member inkledpink
3. Toy carrot
What an adorable project for a baby or child! Craftsy member inkledpink uses inkle-woven strips to make her carrots, but you could use a balanced tabby weave or weave a warp-faced project on your rigid heddle, table or floor loom as well. You can find instructions for the carrots on her blog Inkled Pink.
Photo via Craftsy member Miss Purl
4. Skirt
Projects with handwoven fabric don't have to be limited to accessories and toys — you can make garments as well! Craftsy member Miss Purl wove the fabric for this skirt with a self-striping fingering weight yarn, and the results are pretty amazing. She used a commercial skirt pattern, but you can find more information about how to weave a skirt here.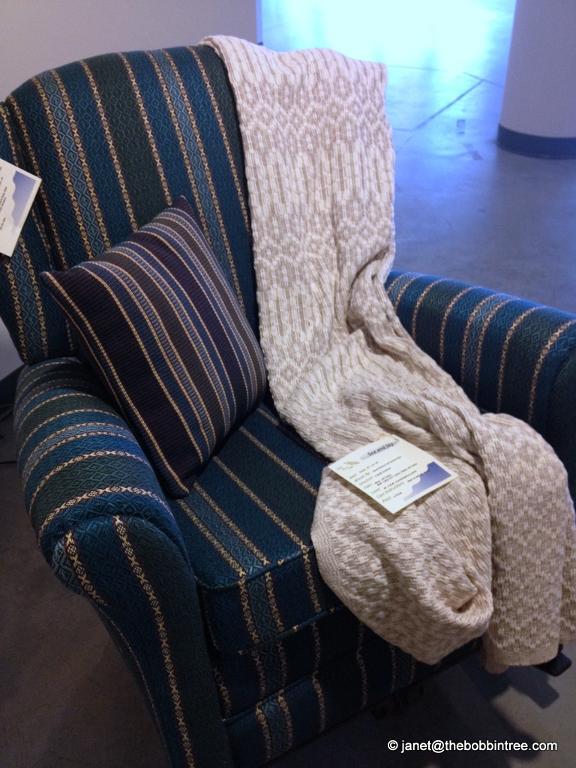 Photo via Craftsy member Janet Dawson
5. Chair
If you're feeling especially ambitious, you can take a leaf from Craftsy instructor Janet Dawson's book and cover an entire armchair with handwoven fabric. More photos of her fabulous transformation are available on her project page. If reupholstering a chair is a little beyond your sewing skill set, you can always take the fabric to a professional upholsterer, who can do the job for you.
These five ideas are just a few of the many things you can make with handwoven fabric. Take a look at the Craftsy sewing classes –many of the projects there can utilize handwoven fabric with little or no adaptation to the existing steps.
What have you sewn with handwoven fabric?