Do you find that you always focus your knitting on larger-scale projects? We knit blankets, sweaters, scarves and hats. We lug giant projects to our stitch groups and wonder if we'll ever complete them. (The answer is usually no.)
As peak knitting season arrives, I've decided to avoid the dreaded UFO (unfinished object, for you newbie knitters) by knitting smaller projects that can be completed in just a few hours.
One of the projects on my list: a knitted flower.
Knitted flowers are one of the most versatile knitted objects. They're perfect for using up scrap yarns. You can make them as big or as small as you'd like. They can go from a brooch to an embellishment on a hat, depending on your mood.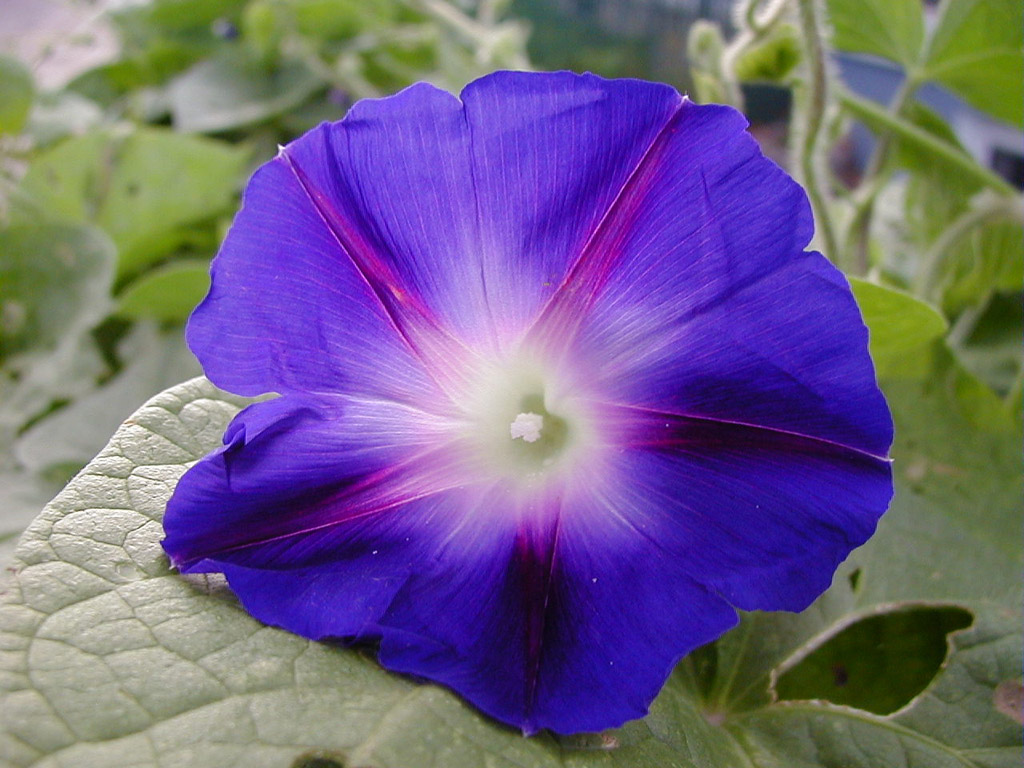 To bring more attention to these neglected knitting projects, we'll feature a different knitted flower each month here on the Craftsy Blog. This month, we're focusing on September's birth flower: the morning glory.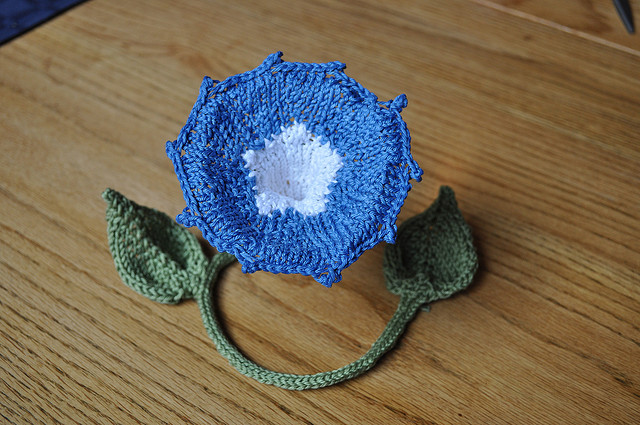 Image via Flickr user mjarmstrong619
Let's start with a basic morning glory.
Lesley Stanfield's morning glory is a beautiful pattern to kick off morning glory inspiration. We spotted this beautiful version of Lesley's flower, seen above, on mjarmstrong619's Flickr Photostream. Knit this flower in any color and it's sure to brighten your day — and maybe even your clothing!
Get the free pattern and see how many versions of the morning glory you can create.
Uses for your knitted flowers:
So you knitted a beautiful flower, but now you're not sure what to do with it.
Here are a few ideas:
Brooch: Sew the flower to your favorite handmade sweater, or attach a pin to the back so you can wear it on practically any of your clothes.
Home decor: Find a vase that's just as small-scale as your flower and use it as home decor.
Bouquet: Knit several flowers and group them together to make a bouquet or mini flower arrangement.
Adjust the scale: Knit your flower in thicker yarn with larger needles for a bigger version. Need a tinier flower? Use thinner yarn and smaller needles.
Collar embellishments: Attach the flower to a shirt collar for an extra pop of color.
Flower jewelry: Sew several flowers together to make a bracelet or necklace that resembles a daisy chain.
More morning glory patterns
Want to give even more love to the morning glory? Try one of these fun Craftsy patterns that features the flower front and center!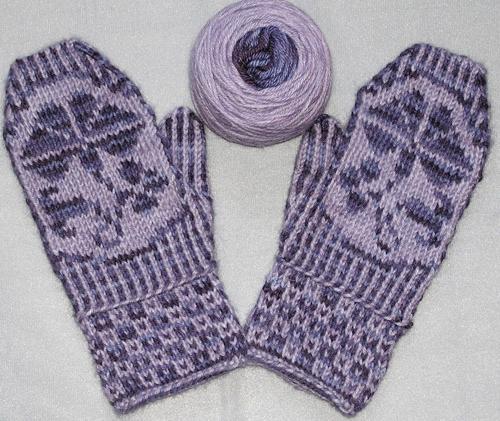 Morning Glory Mittens
Learn a new knitting technique called two-end, or twined, knitting. This technique is popular in Sweden and creates a strong, warm knit that's perfect for cold-weather accessories, like these mittens. Photographs are included with the pattern to guide you every step of the way with this technique.
.
If you're just learning how to make a pair of cozy knit gloves or mittens, take a look at Mittens and Gloves Galore, taught by seasoned mitten-knitter Marly Bird.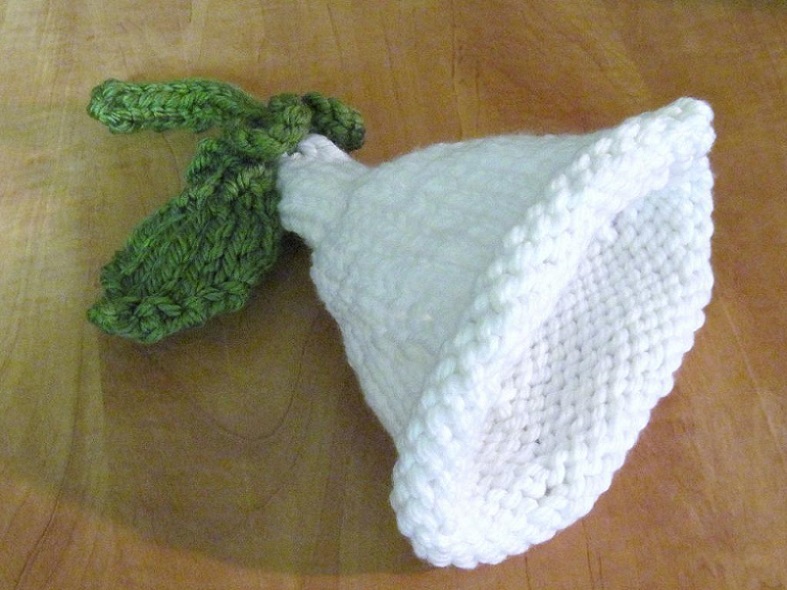 Morning Glory Hat
This kid's hat uses bulky-weight yarn, so it knits up quickly. Designer Laurel Lane Knits also recommends using the hat as a photo prop. Brilliant!
.
If you're looking for more ways to use up scrap yarn (besides lovely flowers, of course), enroll in Betsy Hershberg's Brilliant Knit Beads class. You'll combine your scrap yarn and seed beads to create knit beads while also learning skills that translate well into other facets of your knitting life.
Stay tuned next month for October's knit flower pattern: the marigold!
How will you use your knitted morning glory this month?