I love finding new ways to use my scraps and have done my fair share of scrap quilting. But, have you ever thought of using scraps as a border for one of your favorite quilts or quilt blocks? You can have fun using those wonderful scraps by creating delightful scrappy quilt borders for quilts of all styles and sizes.
Here are some tips and ideas to get you started creating fun borders from scraps.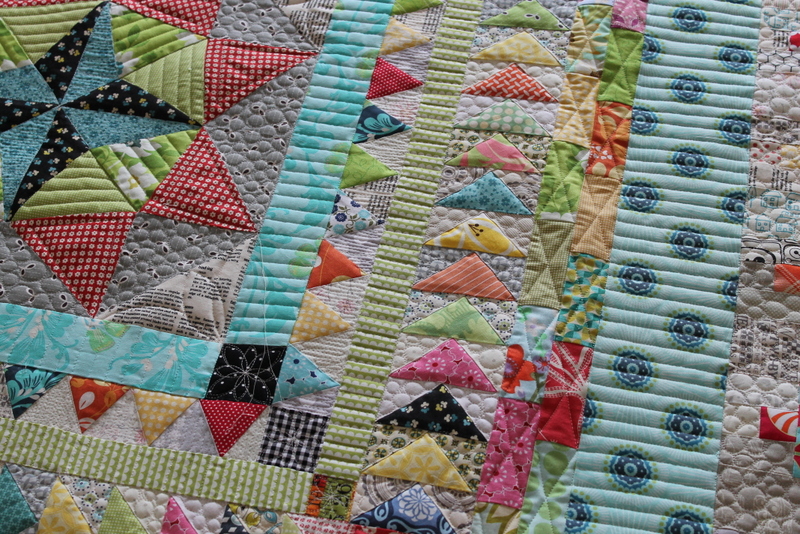 Photo via A Quilting Life
Most quilters end up collecting an abundance of scraps left over from various projects and then wonder about the best way to use them. There is something about a scrappy quilt border that lends a sense of timeless charm to any quilt, so why not plan ahead for some wonderful scrappy quilt borders.
Make a uniform border scrappy.
One of the easiest ways to have fun with a scrappy quilt border is to utilize a ready-made pattern. Even if the pattern design doesn't call for a scrappy border, it can easily be adapted to use your scrap fabrics. Any patchwork border pieced from a uniform combination of fabrics can easily be made scrappy: Simply count the number of blocks needed, determine the size of the blocks according to pattern directions and then use your scraps to piece a variety of combinations for a unique look.
Some patchwork designs that easily lend themselves to scrappy piecing include four-patch , nine-patch, Flying Geese, square-in-a-square, half-square triangle,  and the quarter-square triangle designs.
Make a border from strip sets.
One easy way to make scrappy quilt borders using leftover fabric from the quilt is to sew fabric strips together of the same size or of varying sizes. Then, cross-cut these strip-pieced units to the desired border width plus seam allowances. You will end up with a scrappy strip-pieced border that is quick and easy to piece together.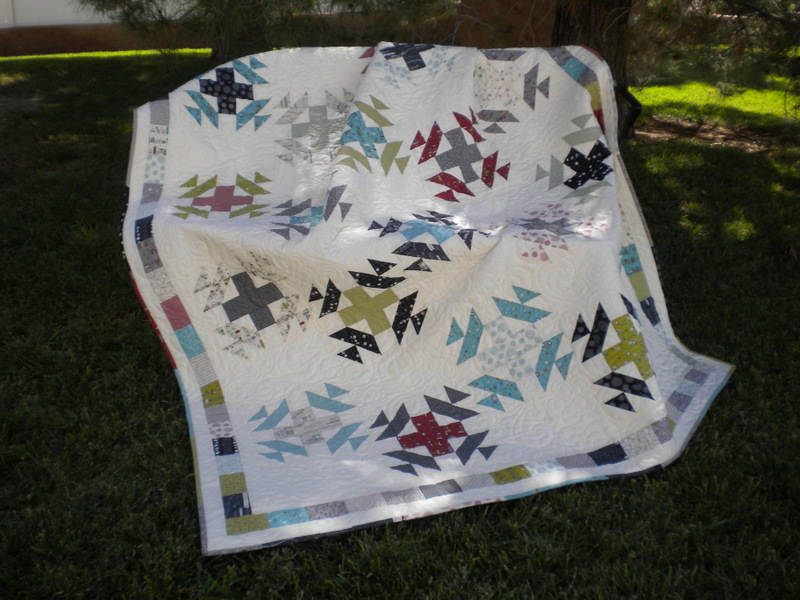 Scrappy Rectangle Border on the Cross Roads Quilt Pattern
Create a border using rectangles or squares.
Rectangles and squares are the easiest shapes to use when making a scrappy quilt border. Cut rectangles to the desired width, sew them end to end. Then trim them to the exact length needed for each border. Use rectangles of the same length, or use a variety of lengths for variety.
Squares can also be cut and sewn end to end for a delightful scrappy border. When using squares, you will need to divide your finished border length by the square size to know how many squares to cut, so they fit evenly into the border. If the numbers don't work out evenly, you can make your border work by making it larger and taking slightly larger seam allowances in some of the seams.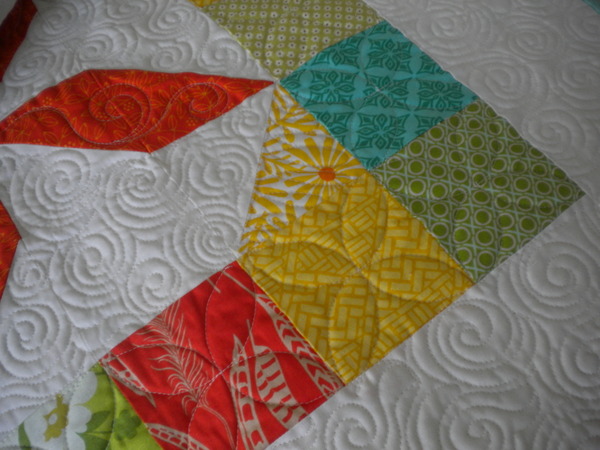 Same size squares were used to create a scrappy inner border for this quilt.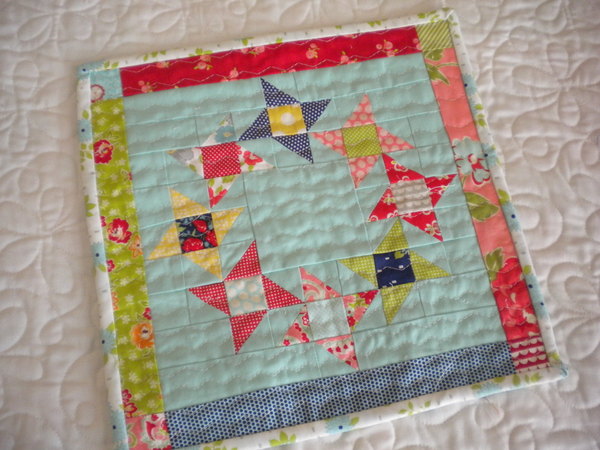 Mini "Round and Round" via A Quilting Life
Incorporate scrappy quilt borders in small quilts.
When working with small quilts and mini-quilts, it's easy to incorporate scraps into the quilt borders. The mini "Round and Round" quilt above uses eight different fabrics in the border — four different fabrics are used for the corner squares along with an additional four fabrics used for the border sections. Remember that nothing needs to match, and have fun with the limitless scrappy combinations that can be created.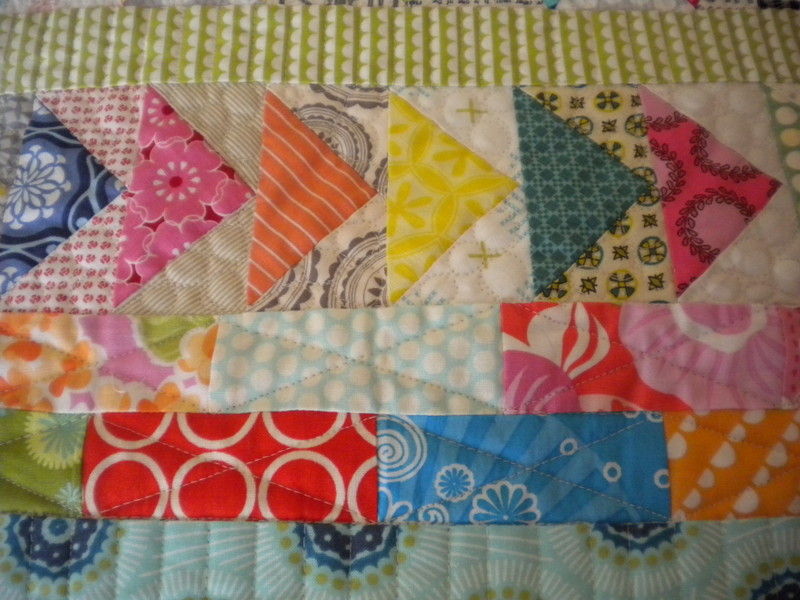 Photo via A Quilting Life

Have fun clearing out your fabric stash! Check out our FREE downloadable scrap quilting guide to find project inspiration that'll make cleaning up those scraps a blast!
What are your favorite ways to use scraps to create a scrappy quilt border?