It doesn't take long to collect a wide variety of scraps once you become a quilter. In fact, it seems like regardless of the number of scrap quilts made that those scraps never diminish — they seem to multiply.
Although this seems basic, beautiful scrap quilting ideas depend on your ability to collect, sort, store and finally use those scraps. It also helps to have a list of projects that work well for scraps so deciding what to make is an easy decision!
Read on for tips and scrap quilting ideas: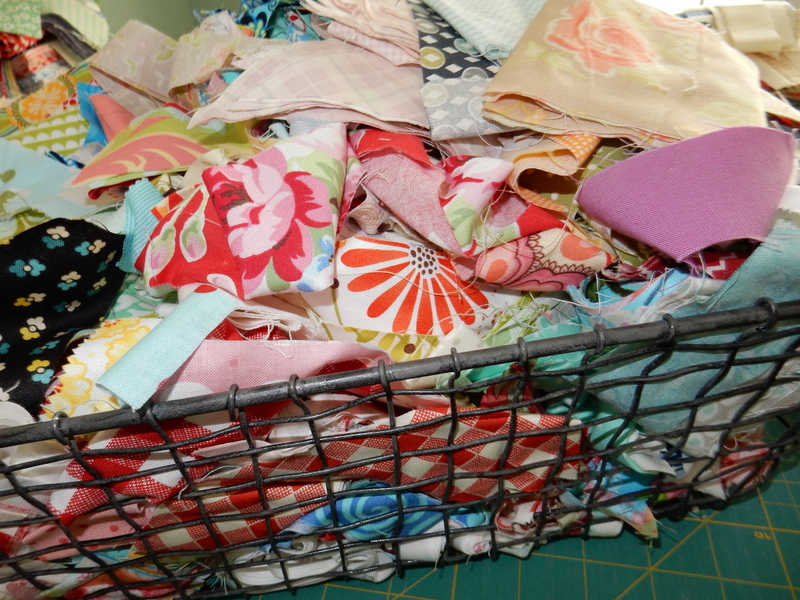 Start a scrap collection
The first thing to do is to start saving those scraps. It really helps to have a small bin or a box right where you cut out your quilts and other projects, that way useable scraps can be put right in a container and don't clutter up your cutting surface area. If the container is small it means you'll need to sort it often, which provides a better likelihood that those fabrics will get used and not just end up in stuck in the box.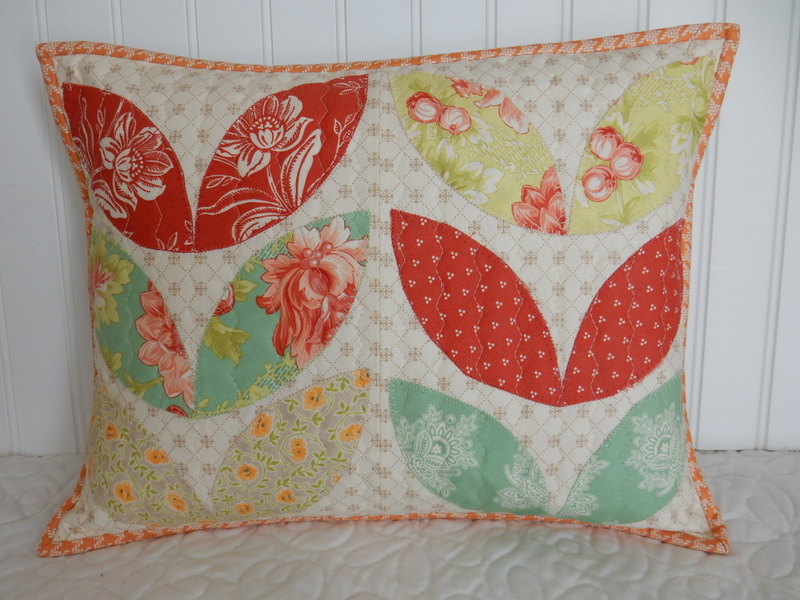 Playful Petals pillow via Sherri at A Quilting Life
Different quilters have varying ideas of what defines a "usable" scrap. Some quilters don't save anything smaller than a 2 1/2″ x 2 1/2″ square. Other quilters save pieces as small as 1 1/2″ x 1 1/2″. Decide what size pieces you will realistically use and get rid of anything smaller. Choose a container and start filling it with your next project. For example, 2″ squares can be cut into small tumbler shapes for a mini scrap quilt like the one below.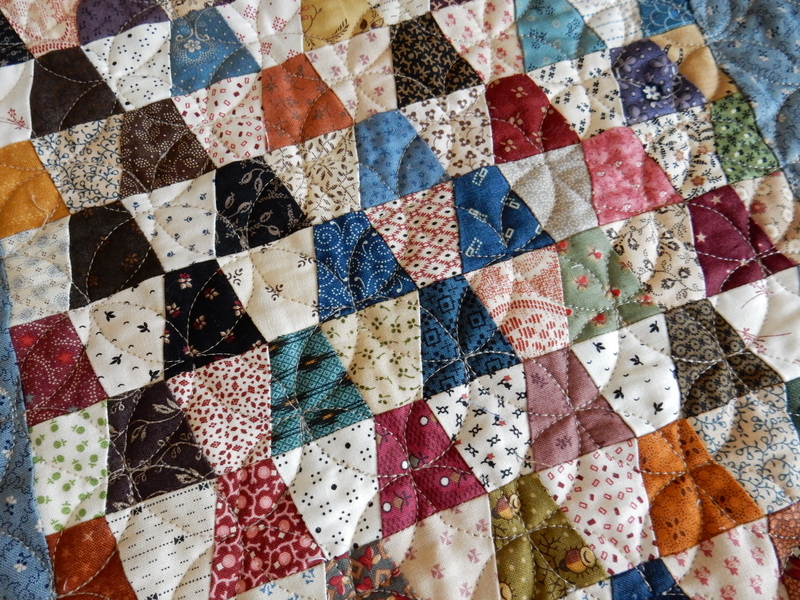 Make a plan for sorting scraps
Collecting scraps is just the first step. Sorting the bits and pieces of fabric you collect and preparing them for storage is key to getting them used. Set aside a regular time to go through your scrap bin. Before beginning your weekend sewing is the perfect time.
Dump out the fabrics you've collected and decide how each can best be used. If the piece is large enough, cut out a square or squares: save squares in sizes 1 1/2″, 2 1/2″, 3 1/2″ and 5″ for best use in future projects. Once squares are cut, move them to a storage container with other scraps trimmed to that size. You can also store strips of varying widths in this same manner. Once the pieces are trimmed and separated it will be much easier to use them in future projects. If a quilt design calls for 2 1/2″ squares, you can simply pull from squares you've already cut and stored making it easy to use those fabrics.
Nested Churn Dash scrap quilt via Sherri McConnell
Create a storage system
There are a wide variety of storage options for your scraps: what is key is that like-sized pieces are stored together. Use plastic drawer systems, plastic boxes, large glass canisters and other containers with lids for dust-free storage. You can also use open-top plastic bins, fabric baskets and vintage containers for storage. It also helps if you attach a label to your storage container identifying exactly what type of fabrics are stored in that container.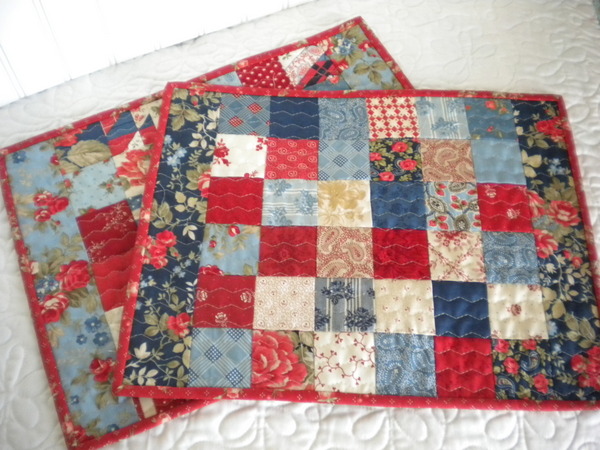 Scrappy Patchwork Place Mat pattern via Bluprint member A Quilting Life Patterns
Make a scrap project list
Lots of quilts lend themselves to be scrap quilts. Designs that use nine-patch and four-patch sections are perfect for scraps as you can sew nine patches and four patches together and store them for future projects. String quilts, strip quilts and rail fence quilts are other designs that easily lend themselves to working with scraps, but just about any quilt can be made with scraps if it uses small pieces.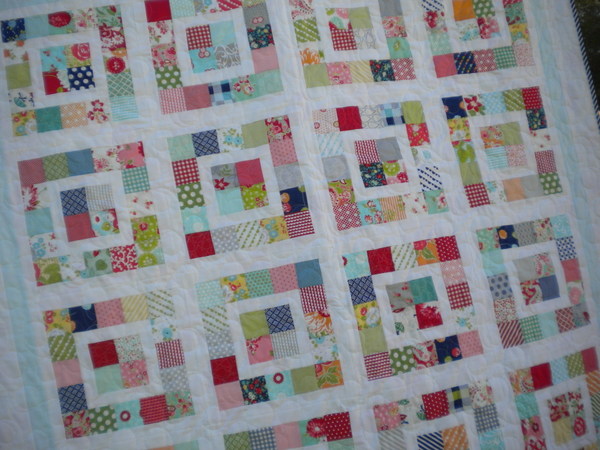 County Fair Scrap Quilt via Bluprint member A Quilting Life Patterns
Use your scraps
Once you have a collection of scraps sorted, stored and ready to use, it's time to sew with them. Think about making a scrap quilt every summer or two each year. Choose projects and work on them a little bit each time you sit down to sew and in no time you'll have a delightful collection of stunning scrap quilts!

Get Your FREE Scrap Quilting Handbook!
Find fun new ways to put your leftover fabrics to use in this FREE PDF scrap quilting guide, available exclusively on Bluprint.Get My FREE Guide »