Crochet can be relaxing and therapeutic but when you're trying to stitch quickly to meet a deadline l(ike a birthday, baby shower or other special occasion) it can be stressful!
Luckily there are a few things you can do to make crocheting faster.
You may need to do some extra prep work, but in the end, you'll see that some of these tips are a real time saver. Next time you're in a rush to complete a project, keep these tips in mind:
1. Wind ALL your yarn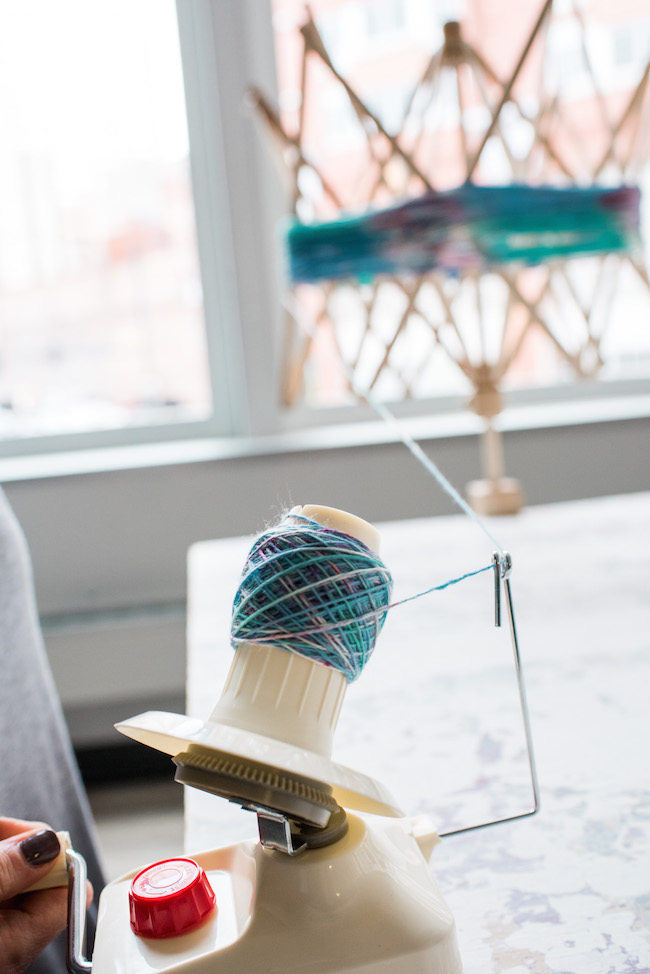 If your yarn is in hanks instead of skeins, wind it before you begin the project. You won't have to pause to wind more when you have a good rhythm going
If you don't have a ball winder, check out an easy way to wind a center-pull ball of yarn.
2. Prepare your supplies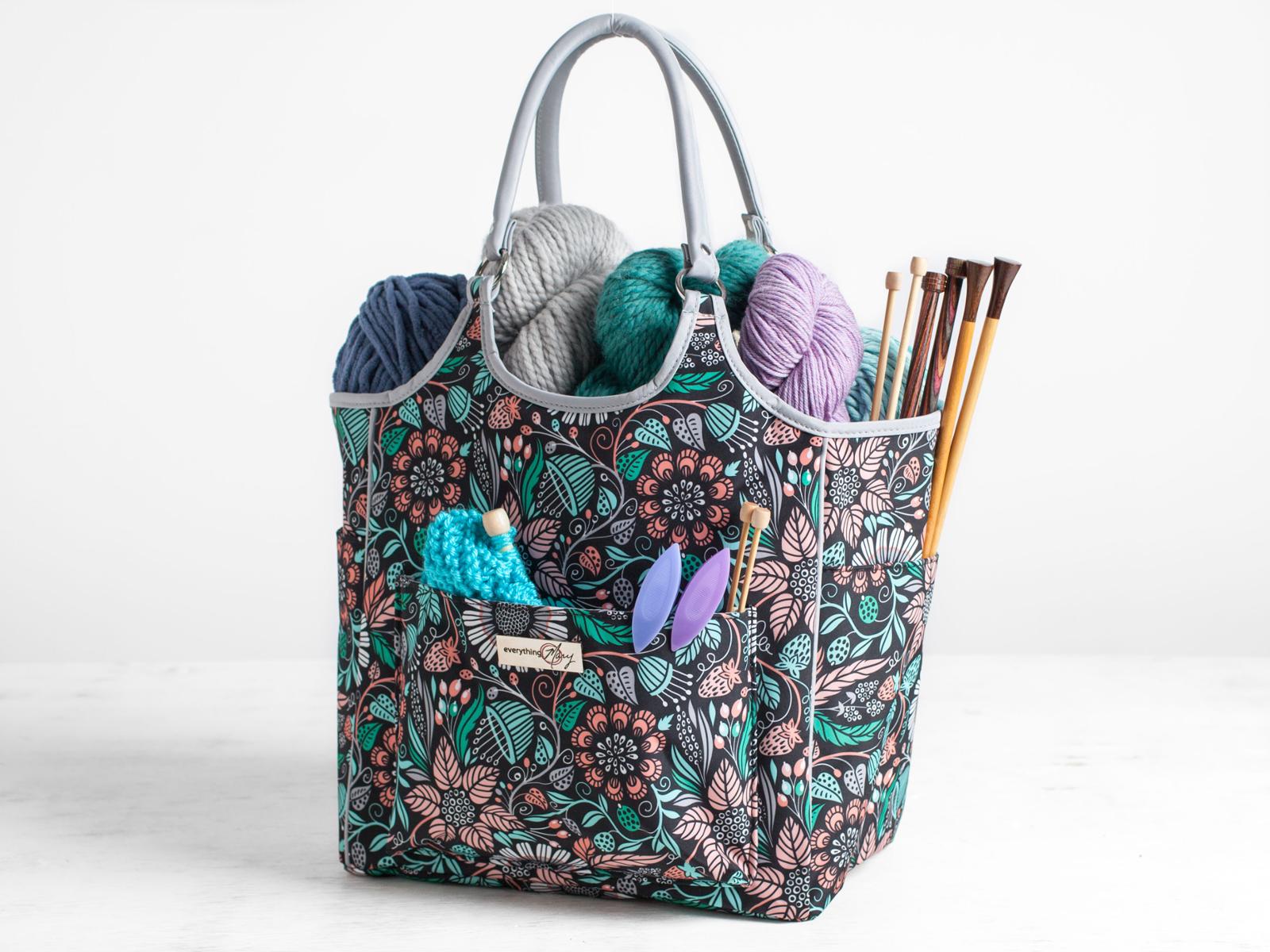 When I start a new project, I gather everything I need into a project bag: yarn, crochet hooks, stitch markers, scissors, pattern, stitch counter, and anything else I might need. That way I'm not running back and forth from my stitching spot to my craft supplies, digging for that yarn needle or that extra stitch marker.
If you have a lot of notions, try project bags with side pockets like this Everything Mary Deluxe Yarn Tote. Stash all those little notions in the pocket so you don't have to dig for them.
3. Pick a kit
If you loathe substituting yarn or choosing yarn for a project, save yourself some time by choosing a kit. Kits are especially helpful when you're working with multiple colors. This Katula Hat Crochet Kit, for example, comes with both the pattern and the yarn, with all the complementary colors ready to go. All you have to provide is the hook and notions!
4. Review the pattern.
Before you begin a pattern, read through the list of supplies and instructions. The review will prepare you for any unfamiliar stitches. It will also help you get an idea of how the project is stitched and constructed.
5. Swatch and check the gauge — yes, really!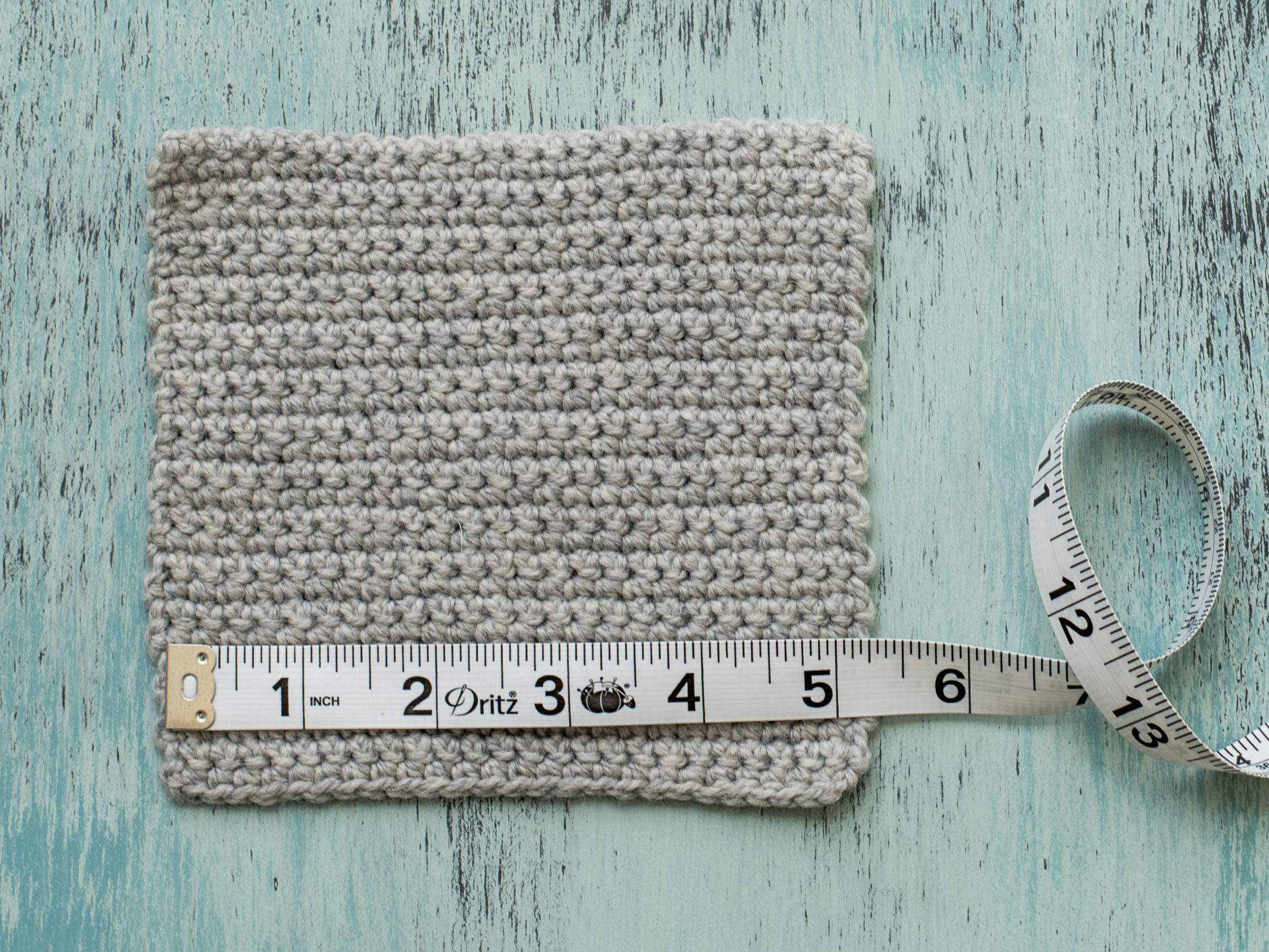 Swatching might seem like it actually adds time to your project, but it can be a real lifesaver. Crochet a gauge swatch to find out how the yarn washes up, whether it stretches, and if the gauge matches the pattern gauge. Not familiar with checking gauge? Let instructor Linda Permann walk you through it in this gauge how-to video.
6. Stitch in a well-lit spot.
One thing that can really slow us down when we're stitching is going back to correct mistakes. Stitch in a well-lit spot to avoid skipping stitches or making other errors that might be related to poor lighting.
7. Use the right hook, right away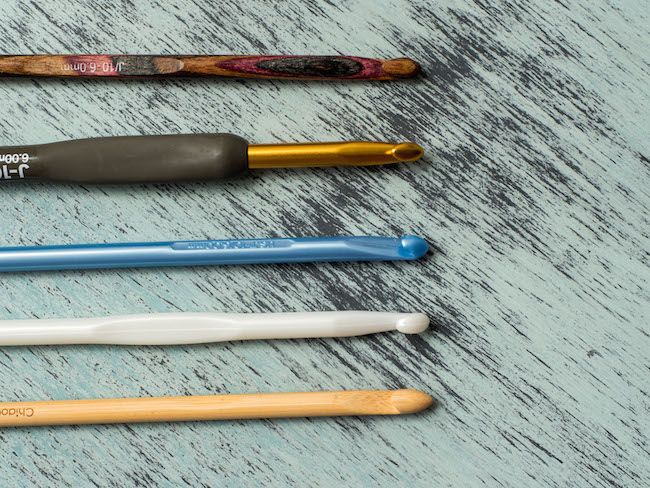 There's no universal perfect hook for everyone, but finding the hook that's right for you can help you stitch faster and avoid wrist pain. If you start to feel hand or wrist pain after just a few minutes of stitching, try out a different hook material to see if you can find one that's more comfortable. You'll be able to stitch for longer periods of time while also avoiding pain.
If you're unfamiliar with all the different hook choices out there, check out this guide to crochet hooks to find the best one for you.
8. Keep track with stitch markers
I'm tempted to skip the stitch markers when I'm in a hurry, but skipping them can actually extend the time it takes to complete a project. Use a stitch marker, like the Clover Locking Stitch Markers pictured above, to mark the beginning of the row or any other spot that needs your attention. Your stitching will be accurate, and you won't have to pause to second guess yourself.
9. Weave in the ends as you go.
Most crocheters dread those little finishing tasks like weaving in ends. Instead of saving those dreaded jobs for the end of the project, complete them as you go. When you reach the end, you'll feel so relieved. Plus, it breaks up the monotony of those annoying tasks.
10. Avoid stitching when you're tired.
Feeling sleepy? If so, you're more likely to make mistakes. Save your stitching for a time when you're more alert.
Do you have any time-saving tips for crocheting? Share them with us in the comments!