It's easy to get in a rut when it comes to cooking vegetables. When this happens, it's simpler just to not cook vegetables at all. But, we all know vegetables are an important part of our diet that provide our bodies with vitamins, minerals, and fiber, and we definitely shouldn't skip out on eating them.
That's where theses simple sautéed greens come into play.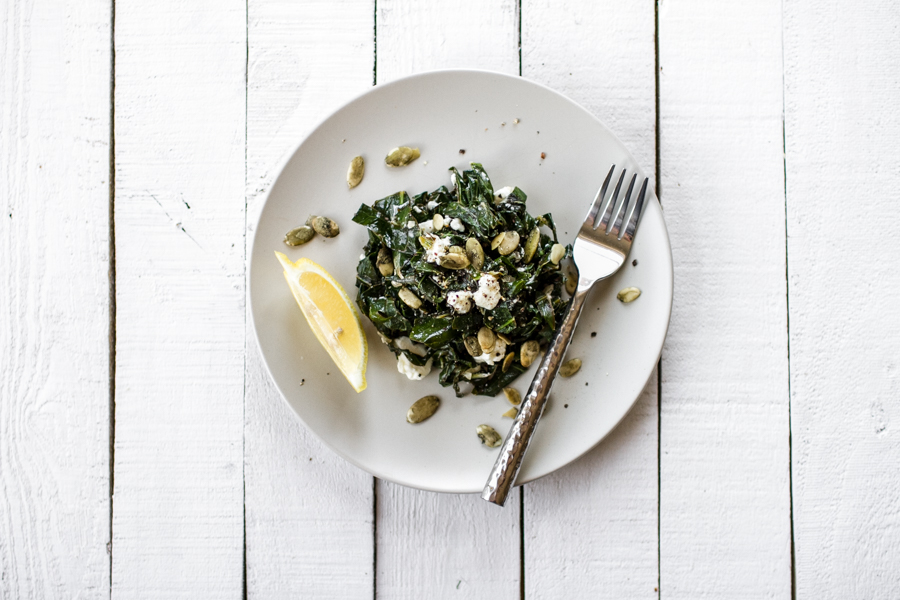 Photos via Edible Perspective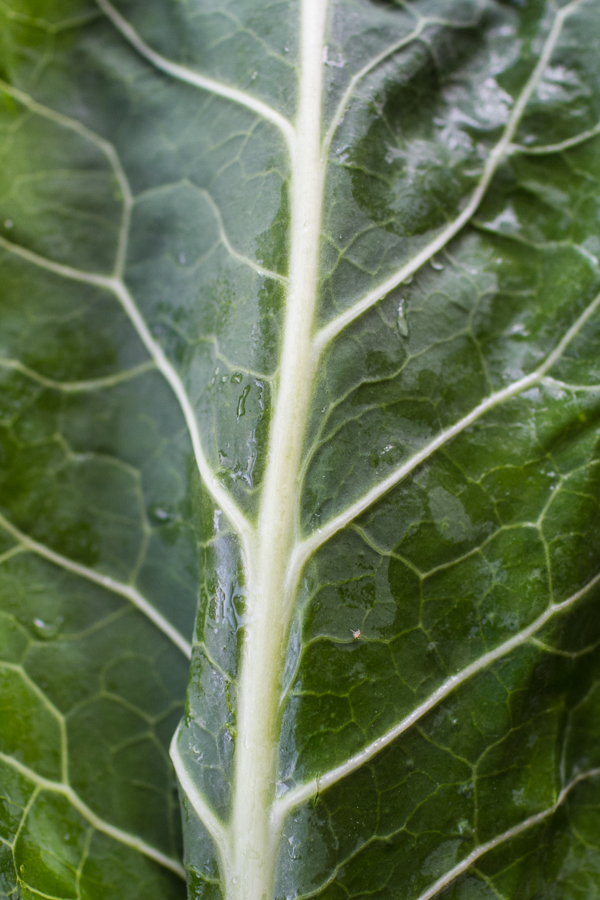 This is my go-to recipe for cooking greens. I've been making them like this for years now
about once per week. Other nights of the week we switch it up with veggie-packed side salads, steamed broccoli, roasted cauliflower, or kale chips.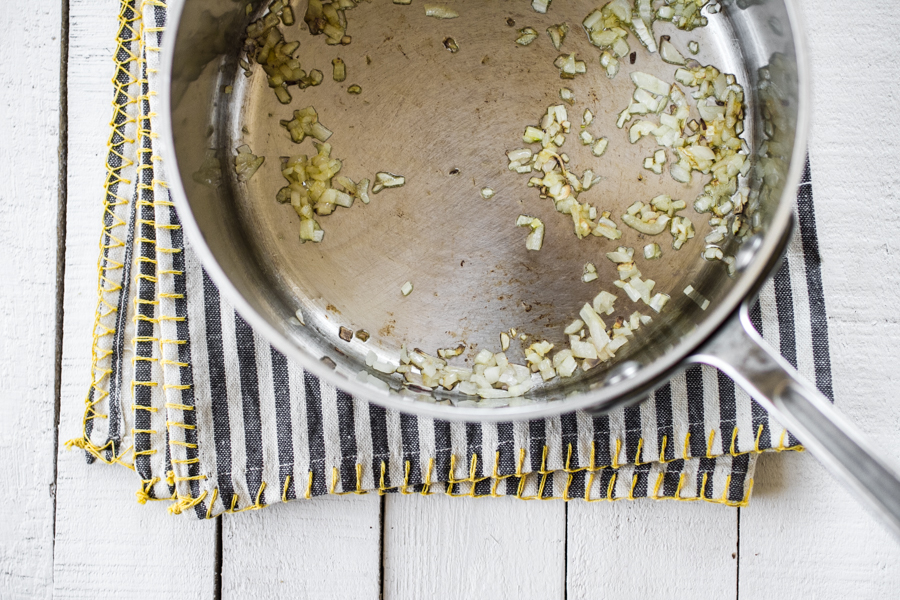 Shopping tip: When buying feta cheese make sure you look for sheep's milk feta (or goat's milk) if
you want that nice tangy bite. Many feta cheeses are currently made with cow's milk and they're left pretty tasteless.
This is kind of the deluxe version of my simple greens. I recently started adding a bit of shallot and
feta to the mix and it's basically the only way I can cook them now.
However, if I'm out of those ingredients I know the simpler version is pretty tasty, too.
In the more basic version I simply cook the greens in a bit of ghee or oil. A few minutes before
they're done cooking I add the lemon juice which helps tenderize them and provide flavor. Then, I
plate them and top with just salt and pepper.
My favorite greens to use with this recipe are collard greens. They're a sturdy green but not as tough fibrous as kale. They wilt down but still have a nice crunch and robustness to them, unlike spinach, which tends to turn to a pile of green mush once cooked.
So in this deluxe version the cooking method is pretty much the same. The differences are cooking shallot before adding the greens and then tossing with feta right before serving. Feta and lemon compliment one another brilliantly and turn into a thick sauce of sorts that coats the greens.
For the first time ever you'll be licking your plate of vegetables clean!
Hopefully this helps you out of your vegetable rut. But if you're not in a vegetable rut, you'll love them anyway.
Simple Sautéed Greens with Lemon and Feta
Yields: 2-3 servings
Ingredients:
1 bunch collard greens, de-stemmed 
2 teaspoons ghee (or extra virgin olive oil)
2 tablespoons diced shallot
2 tablespoons lemon juice
2 ounces feta cheese
salt and pepper
toasted pepitas (or sliced almonds)
Stack destemmed collard green leaves and slice/chop into 1/4-1/2 inch wide ribbons.
Heat a medium sized pot over medium heat with the ghee or oil.
Once hot, add the shallot and cook, stirring frequently until just starting to brown. 3-4 minutes
Add the greens to the pot and stir. Reduce heat to low, cover, and let cook for 5-7 minutes. Stir once or twice while cooking and return the lid.
Add the lemon juice, stir, and cook for another 1-2 minutes covered (or until greens are tender).
Toss with feta, salt, and pepper and serve hot. Top with toasted pepitas.
Recipe notes:
You can use other sturdy greens like chard, kale, or broccoli greens. To make this vegan use extra virgin olive oil instead of ghee and leave the feta out. It's still delicious! If you don't have shallot, sub 1 minced garlic clove instead and cook for just 1 minute (instead of 3-4) to avoid burning the garlic. If you don't have lemon, you can sub apple cider vinegar.