When cool weather comes around, I get excited, because it's time to cook my favorite vegetables: the humble root vegetables!
Yes, it's true that most root vegetables are available year-round. Their peak season is generally fall through spring, and because they're a wonderful comfort food, fall and winter are my favorite time of year to eat them like it's going out of style.
Let's talk about some easy root vegetable recipes to try this year, shall we?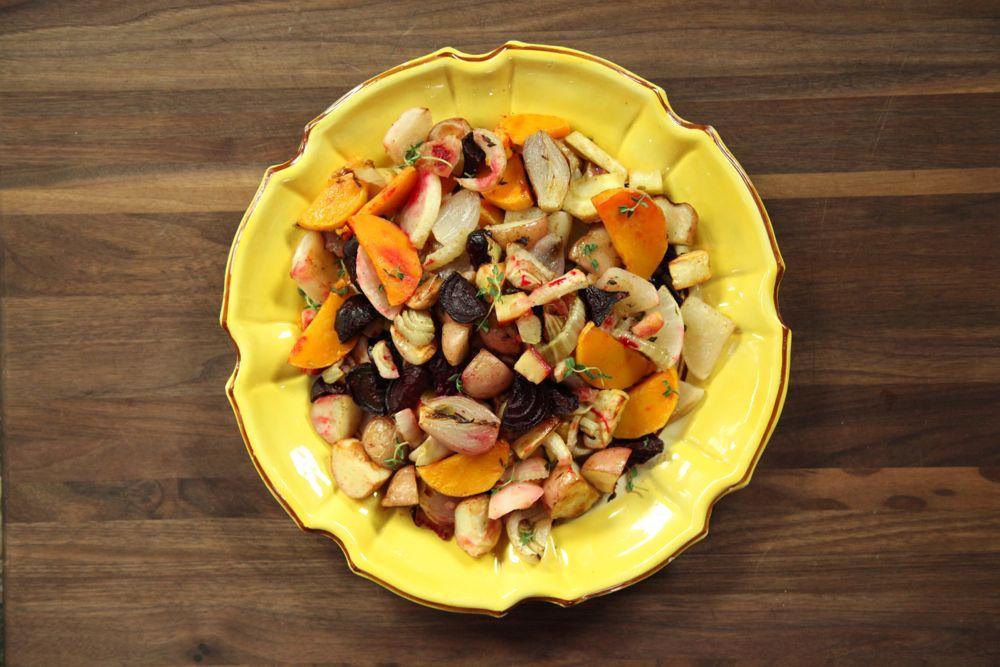 Roasted root vegetables and butternut via Craftsy instructor Anna Bullett
So, what exactly is a root vegetable?
Well, you probably eat quite a few of them already! Sweet potatoes, yams, carrots, turnips, rutabaga and parsnips are some of the more common variety that you've probably cooked with or eaten before. 
White potatoes are considered tubers and many people consider them root vegetables as well. For our purposes, we're going to include potatoes in the list of root vegetables, because who would ever want to leave out the humble potato? Certainly not me. 
A few root vegetables that you may not be familiar with include casava, daikon and jicama. There's a whole world of root vegetables out there to explore!
If you're looking for some new root vegetable recipes to try this season, you've come to the right spot! 
We all have our favorite ways to eat a potato and most of those ways can be applied to other root vegetables, making it pretty easy to experiment! Boiling, frying and roasting are great starting points.
Method 1: Roasting
Let's start with the roasting technique, because it's my favorite method for just about every vegetable out there. Something about cooking veggies at a high heat just brings out this intense flavor that you'd never get by cooking them any other way. Bonus point for roasting: It's easy!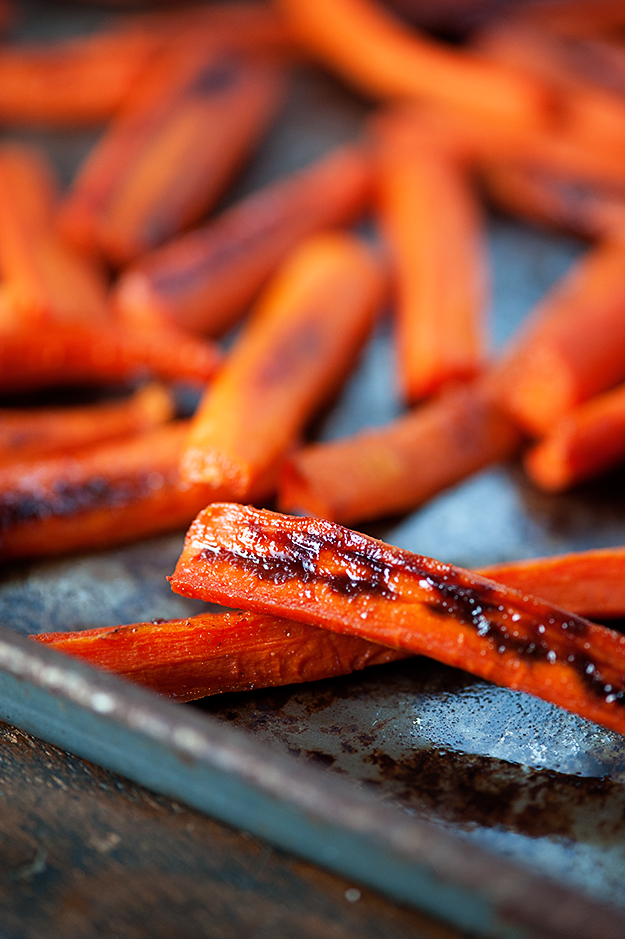 Photos via Buns In My Oven
Everyone has had a steamed carrot and knows how sweet and soft they get, but how about a roasted carrot?
You can peel and slice a regular carrot or just grab a bag of baby carrots if you're really in a hurry. Toss them in a little olive oil, salt and pepper and cook them at 400 F for about 20 minutes. It's about impossible to mess up a roasted carrot. 
If you'd like to experiment even more, try these spicy maple glazed carrots to give them a little kick!
Ingredients:
1 pound carrots

1 tablespoon olive oil

1 tablespoon real maple syrup

1/2 teaspoon salt

1/4 teaspoon cayenne pepper
Directions:
1. Preheat oven to 400 F.
2. Wash and peel the carrots. Slice into equal sized sticks.
3. Whisk together the maple syrup, salt, and cayenne pepper. Drizzle over the carrots and toss well to coat.
4. Spread on a parchment lined baking sheet and cook for 20 minutes. 
Serve immediately. 
Method 2: Boiling
Everyone knows where I'm going with this, right? Mashed potatoes! They're a classic and they start with a bunch of cubed potatoes and a pot of water. 
Of course, you can boil other root vegetables too! Give it a try with turnips for a fun twist on a classic side dish. 
These mashed turnips are a healthy way to make a comforting bowl of goodness.
Ingredients:
4 large turnips
1 large potato
1/4 cup butter
2 cloves garlic
1 cup milk
1 teaspoon salt
1 teaspoon pepper
Directions:
1. Peel and dice the turnips and potato. Add to a large pot and cover with water. 
2. Bring to a boil and cook until soft and tender, about 20 minutes.
3. While vegetable are boiling, mince the garlic. Add to a small saucepan with the butter, milk, salt, and pepper. Heat on low until butter has melted and mixture is warmed.
4. When vegetables are tender, drain the water and return vegetables to the pot.
5. Add the butter mixture and mash by hand or use an immersion blender for smooth puree.
Method 3: Frying
I just can't live life without fried food. I know that it's not the healthiest method of cooking, but if you do it right, it's not all that terrible either! 
How do you do it right? First, you make sure that your oil is good and hot. If your oil isn't hot enough, the food will soak up the grease and become soggy and full of extra fat and calories. When the oil is the right temperature, the food cooks up without soaking up all that extra grease.
Second, be sure to drain your fried foods on a paper towel lined plate. This helps get any extra grease off and it's the perfect time to salt that food. The food is still hot and damp, so the salt sticks better than if you wait until your food has had a chance to cool a bit.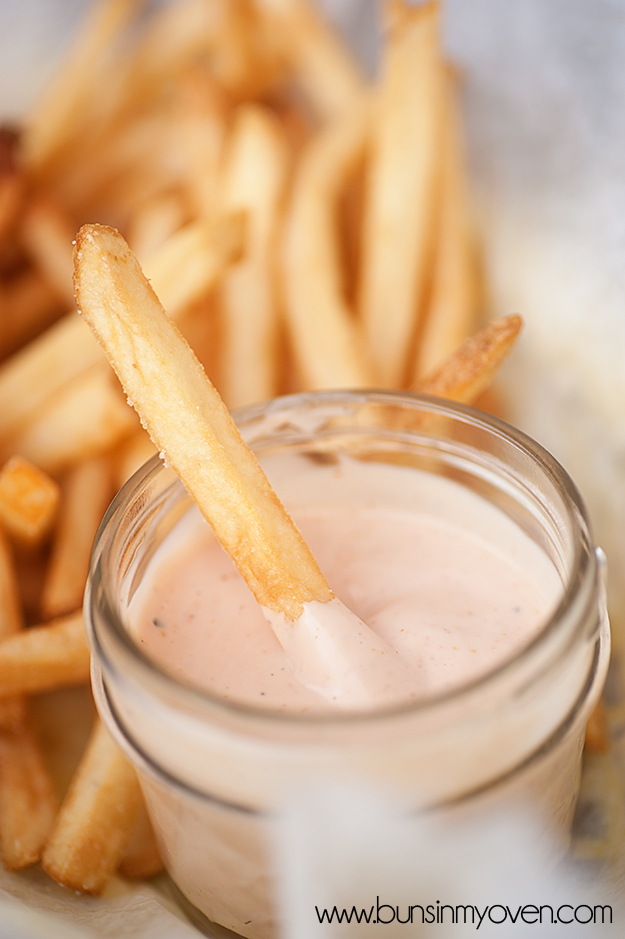 These classic french fries are simple enough to make any night of the week.
Ingredients:
2 large russet potatoes
2 cups cold water
1/4 cup sugar
Vegetable oil, for frying
Salt, to taste
Directions:
1. Wash and peel the potatoes. Slice into thin strips for fries. 
2. Add water and sugar to a large boil and stir to combine. Add potatoes and let soak for 15 minutes. 
3. While potatoes are soaking, heat a large pot of oil to 375 F. 
4. Drain potatoes and pat dry with a paper towel.
5. Add potatoes to oil and cook for 2 minutes. Remove from oil and let cool. 
6. Return potatoes to oil and cook for 5 more minutes or until golden brown and cooked through.
7. Drain on a paper towel lined plate and season liberally with salt. 
So, there you have it: roasted, boiled and fried. What's your favorite method and favorite root vegetable to cook?