When sewing handbags, it's easy to find the canvas, wool, denim or other similiar fabric to use for you bag, but locating water-resistant fabric, hardware, straps and other notions can be a big challenge. To save you the trouble, I have combed the Internet for some quality resources for all the bag makers out there. Below you'll find links that will help you make a professional-quality bag. Keep this helpful reference on hand for the next time you sew your own bag!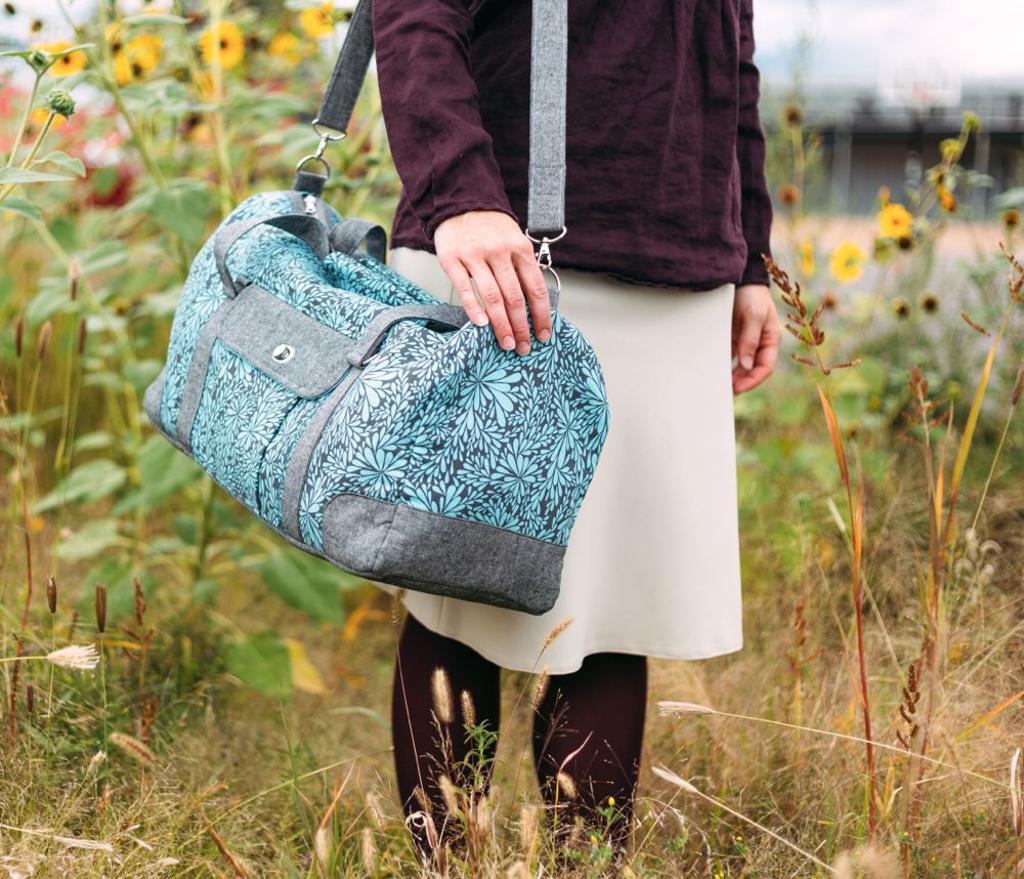 Weekend Duffel by Craftsy instructor Betz White
Create beautifully constructed, custom duffel bags! Learn to use specialty stabilizers, install hardware, reduce bulky seams, sew curves and more with the Craftsy class Sew Better: The Weekend Duffel with Betz White.
Enroll Now!
Where to find bag making notions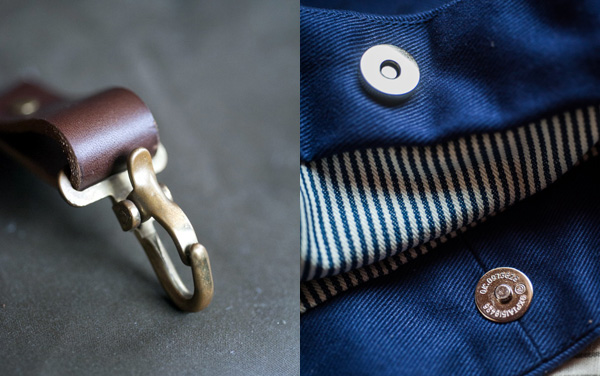 Hardware from Merchant & Mills
Merchant & Mills
Well known in the UK, Merchant & Mills is an amazing resource for high-quality fabrics, patterns, tools and notions. In their wide inventory you will spot hard-to-find fabrics like oilskin and oiled linen, a trimmings section with linings and many webbing choices, and a collection of hardware including leather strapping, rivets, D-rings, various hooks, and more.
Buckle Guy
Despite the name, Buckle Guy has loads more than just buckles. This is one of the best spots to find all that hardware that will take your bag from homemade to seriously elegant. Some of the many things you'll find on this site are metal feet for the bottom of your bag, tons of zippers and zipper pull options, lots of snaps, many D and O rings, and even all the hard-to-find tools to put all this stuff on your bag!
Fairfield Textile
Fairfield Textile has one of the largest selections of weather-resistant fabrics I've ever seen, many in hard-to-find colors too! It's not hard to locate utilitarian fabrics in colors like black, brown and olive green, but Fairfield even has red, bright yellow and many non-drab selections. Check out their choices of waxed canvas, heavy Martexin duck canvas, and other canvas options for your next project.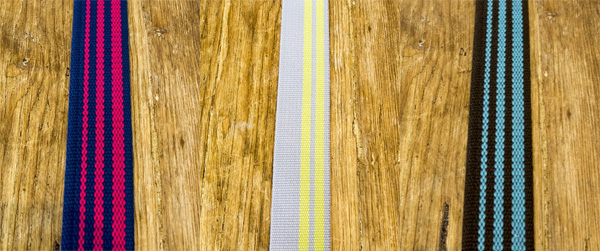 Webbing from The Village Haberdashery
The Village Haberdashery
The Village Haberdashery is a delightful London shop that stocks loads of sewing and crafting supplies, and has an impressive selection of webbings, many from Japan, perfect for your next bag project! Check out the bag-making accessories section on the site for hardware and rings, too!
Ahh.biz
Unless you've sewn with heavy-duty fabrics in the past, Ahh.biz is a site you've probably not stumbled on, since it's pretty far off the traditional sewer's radar. But once you've scratched the surface of this in-depth site, you will quickly find yourself down a rabbit hole of amazing hardware and industrial strength fabrics for bag making.
Fabricline
Another site that's likely not on the usual list, Fabricline has loads of what they call "sport fabrics" for activewear and accessories. Here you will find everything from cord locks, to reflective tape, to waterproof fabrics, zippers, webbing and trims, and even a whole section of recycled fabrics.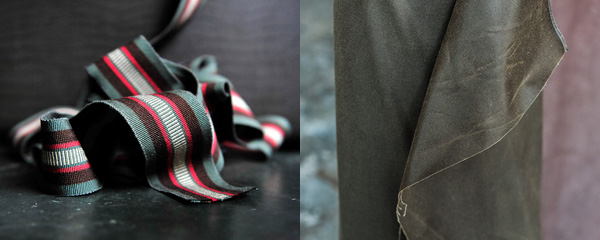 Webbing and waxed canvas from Merchant & Mills
Strapworks
Strapworks is another amazing collection of notions and hard-to-find hardware choices. Cording and cord locks, tons of hardware in both metal and plastic, all kinds of strap options, many synthetic webbing choices including seatbelt, and Velcro in every color under the sun, are just some of the things you'll find here.
Etsy
A wonderful place to search for all kinds of items is Etsy. No longer just for handmade goods anymore, Etsy is now a world-wide marketplace of supplies as well. Being Bags is a great spot to find hardware, webbing and lots of bag making findings.
Hardware Elf
Another quality spot online for sewing hardware, Hardware Elf has many offerings not found in the listings above, including little purse padlocks, latches and locks for bag closing, metal purse frames and frame hardware, bag wheels, pre-made leather handles, and straps, chains, and strap hardware.
Tandy Leather
Tandy Leather has been a leader in the leather industry for many years, and their website shows it. Deep and extensive with all kinds of leathers and leather craft supplies. On their site you can get actual leather hides from a range of animals, cowhides, various hardware, leather dyes and stains, various glues and adhesives, stamps and tools, and even a large collection of leather working books to broaden your skill set.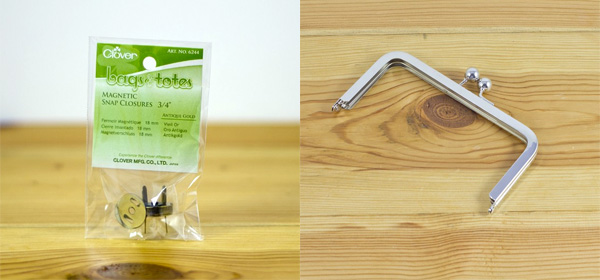 Hardware from The Village Haberdashery
Pacific Trimming
Pacific Trimming is well known in the trimmings world, and is a fantastic resource for all your notion needs. I love their collection of zippers, which range in metal type, metal colors and even have hard-to-find satin and grosgrain tape, and waterproof zippers. They also stock tons of hardware options, webbing and tapes, tools and dyes, all kinds of trims including sequin, lace, cording and fringe, fancy trimmings and pages of metal and plastic chain choices.
U-Handbag
Like Merchant & Mills, U-Handbag is located in the UK, so it's a great choice for those living in Europe. They stock some items not found easily, like plastic bag bottoms to ensure your bag stays upright, a large selection of pre-made leather and vinyl handles, lots of bag-making books and patterns, as well as classic options like purse frames, metal chains, hardware and interfacings.
In addition to all of these options, don't forget to think outside of the box and try some non-traditional choices. Search your local resale shop for quality leather jackets, vinyl products and existing bags that have the hardware you're looking for. Consider some alternate fabric selections too, like velveteen, wool or corduroy. Or try using a ready-made store bought belt for straps. It's already sewn and finished for you!