A century and a half after hitting American soil, redwork embroidery is as popular as ever. Whether stitched by hand or by machine, the technique is pure nostalgia and definitely worth a try!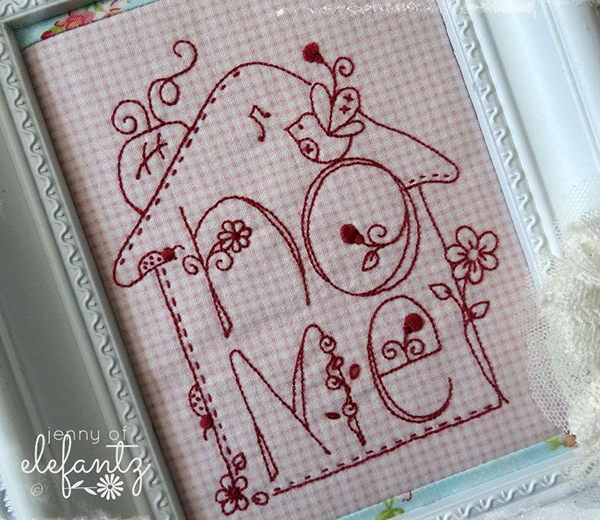 Photo via Jenny of Elefantz Designs
The history of redwork embroidery
When the crazy quilting craze died down in the late 1800s, a new technique emerged. Redwork embroidery became popular when, for the first time, colorfast threads and affordable cotton fabrics were made widely available.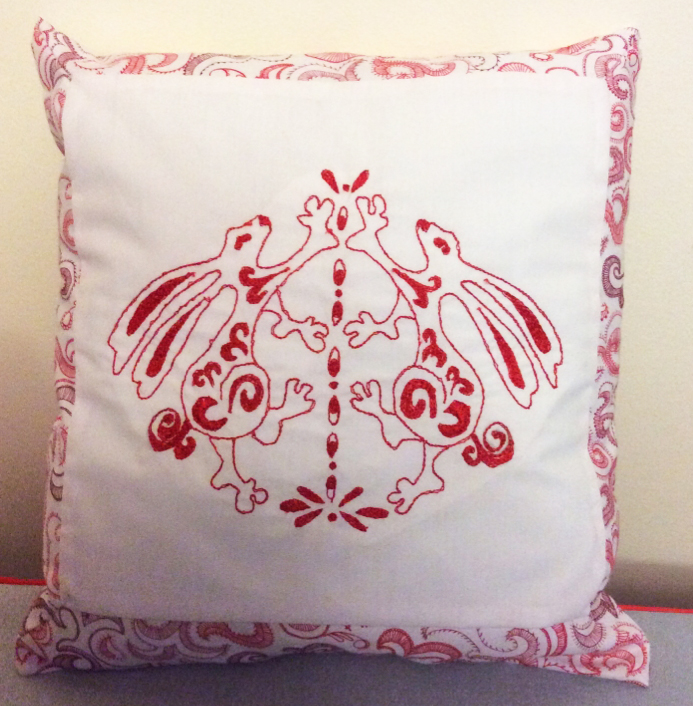 Rabbit Dance Pillow class project photo via serna in Machine Embroidery, Hand-Stitched Looks.
Turkey red thread was named for its country of discovery. Pairing quality thread with inexpensive cotton brought redwork embroidery into the homes, and hands, of the masses.
Redwork embroidery stitches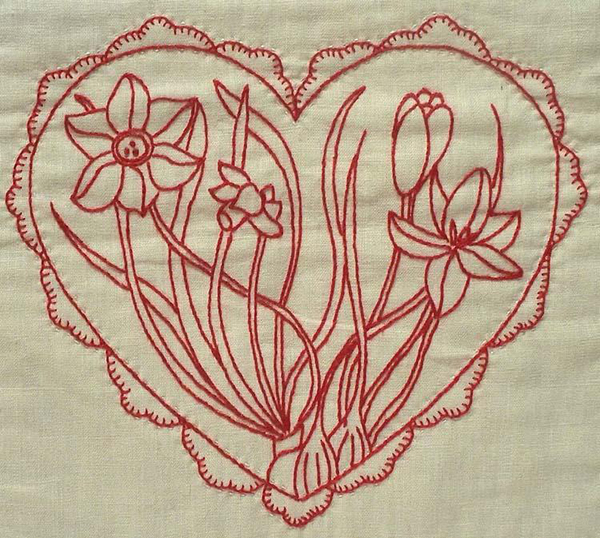 Photo via Betty Alderman Designs
The technique is simple in concept, making it a standard lesson for young girls. Designs were stitched on white or off-white cotton and muslin using stem stitch, outline stitch, back stitch, running stitch, lazy daisy and French knots.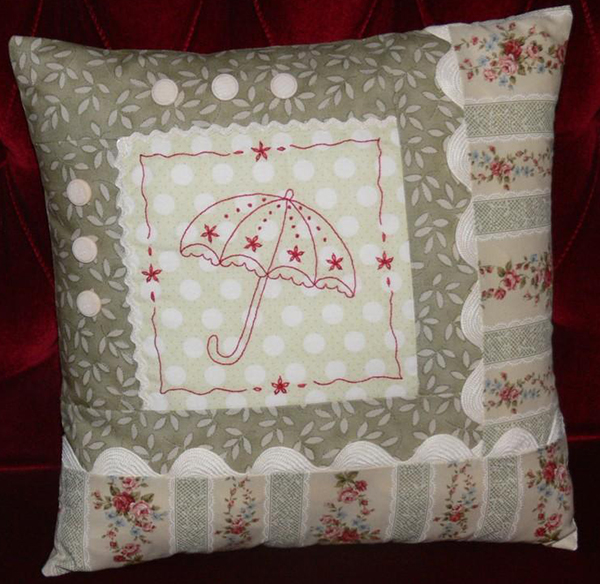 Photo via Val Laird Designs
The delight of embroidering without the risk of dye bleeding on the fabric changed stitchery from decorative to utilitarian. Nothing was immune. Embroiderers could now stitch linens, toweling, curtains, cushions and clothing.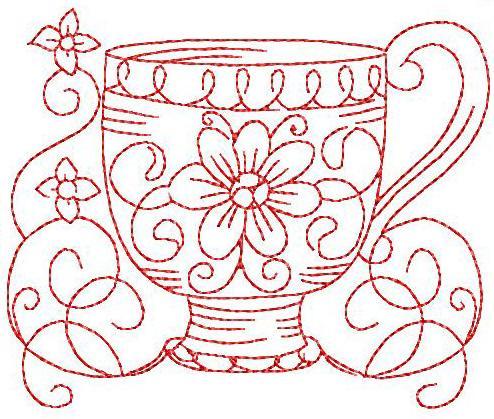 Photo via StitchX Cross Stitch Designs
Colorfast die also meant fabric could be imprinted with designs, which was much easier than perforating paper sketches and pouncing with powder. "Penny squares," pieces of muslin imprinted with redwork designs, were popular weekly mercantile purchases. Soon iron-on patterns became available and, eventually, redwork quilts were stitched.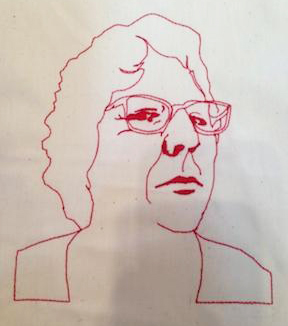 Redwork selfie class project via Susan Hensel in Artistic Digitizing: From Inspiration to Stitch.
Modern day redwork embroidery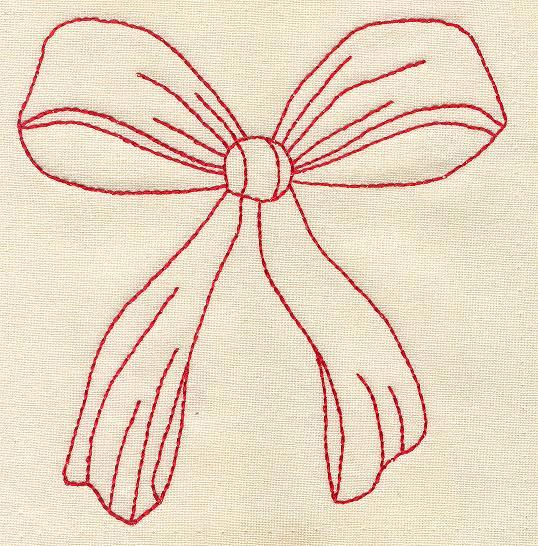 Redwork Bow class project photo via AzPatch in Digitizing Machine Embroidery Designs.
Redwork designs are not limited to hand embroidery. Machine embroidery designs attest to the popularity of redwork nearly a century and a half after the technique came to America.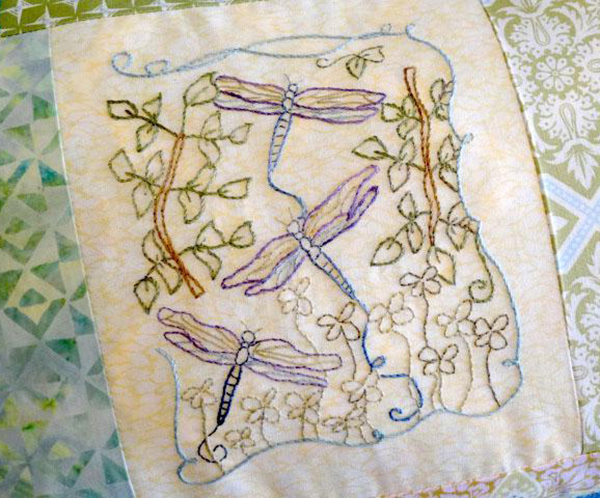 Photo via Country Garden Stitchery
Even multi-colored embroidery can become redwork. Just stitched all in red!
What is your favorite way to use redwork embroidery?