What's soft, white and red all over? A delightful exhibit of red and white quilts! The Ruby Jubilee Quilt Exhibit, which was part of the fall 2014 Houston Quilt Festival, will make a reappearance at spring's International Quilt Festival in Chicago on March 26-28, 2015.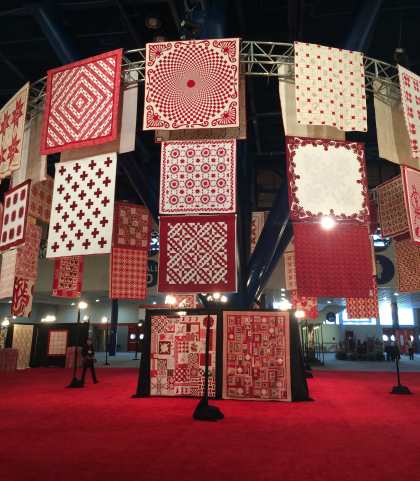 Photo via Right Sides Together
This mini show of ruby-colored quilts is a smaller version of the celebrated exhibit at the American Folk Art Museum in New York.
In honor of this exhibit, we're taking a look at some fantastic red and white quilts from Bluprint members and instructors!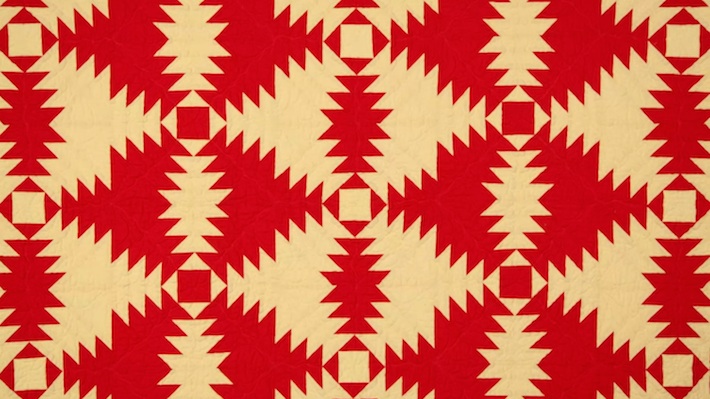 Bluprint instructor Anita Grossman Solomon's pineapple quilt, pictured above and taught in her course Traditional Blocks Made Simple, will be on display as part of the exhibit.

Bluprint instructor Andi Perejda's new Bluprint course, Stunning Circle Quilt: Step by Step, also features some amazing red and white quilts!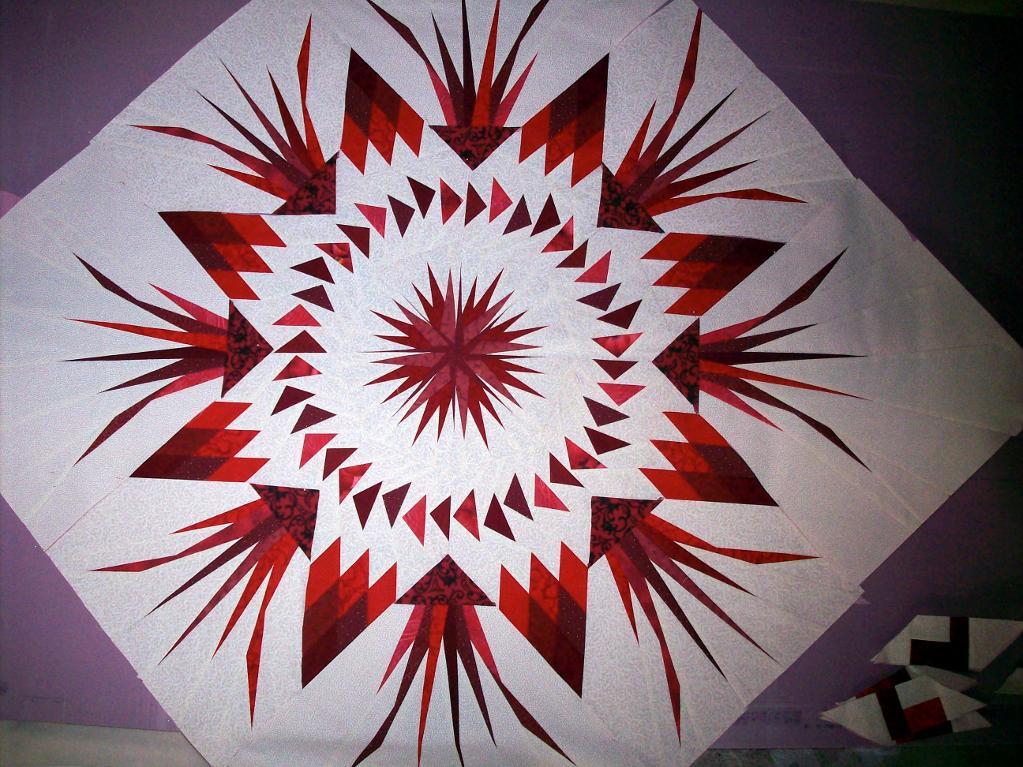 Photo via Bluprint member Fingers Inc.
Red Sky at Night, Sailor's Delight was with Judy Niemeyer's Cattails in the Meadow pattern. Sewn using red fabrics from her stash and cream background, this paper piecing pattern provides accuracy and a striking overall design.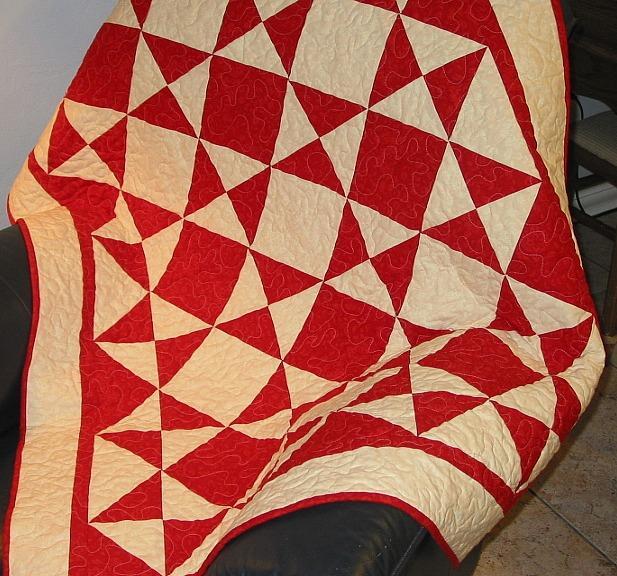 Photo via Bluprint member Suelynns Quilt Designs
Looking for a beginner-friendly red-and-white quilt pattern? Made with charm squares, this two-color quilt sews up quickly and makes a great lap blanket. Use an antique white to change the look of your red and white quilt.
Get the Triangle Galore Lap Quilt Pattern here.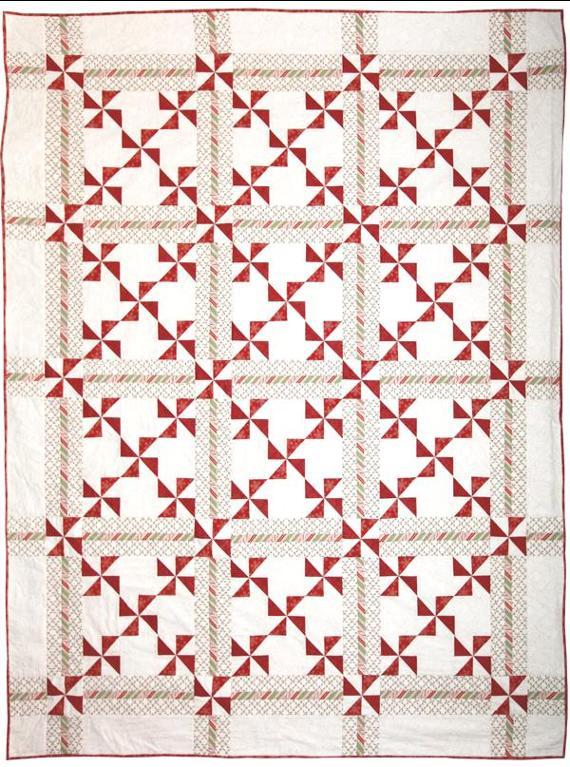 Photo via Bluprint member Toadally Quilts Quilt Patterns and More
If you love peppermint candies, you'll savor this sweet quilt pattern. Made with two colors, this quilt is perfect for Christmas or any time of the year, this pinwheel quilt pattern is suitable for confident beginners, and looks great as a bedspread.
Get the Pepper Mint Twist pattern here.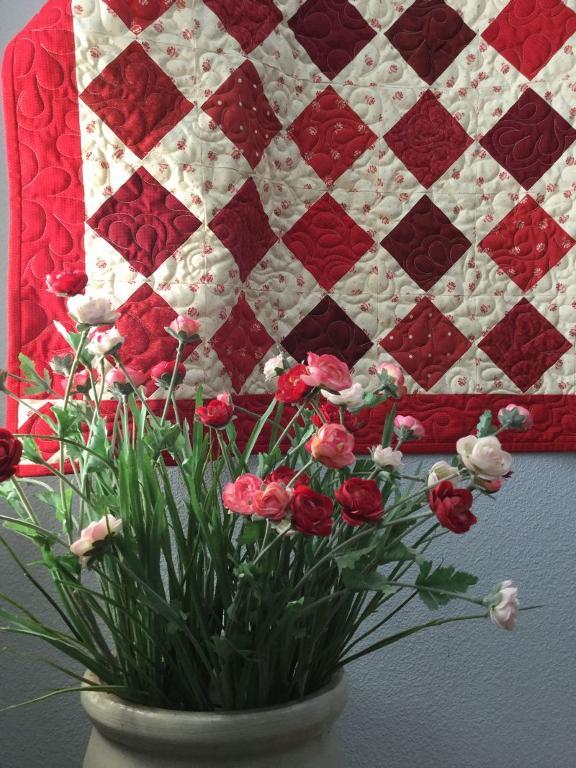 Photo via Bluprint member Sew Bliss
Would you believe that this is actually a paper piecing pattern? Sewn with accuracy, these little diamonds are just dainty in red and white. Use cream fabrics instead of white fabric for a softer, more homey touch.
Get the Diamonds are Forever pattern here.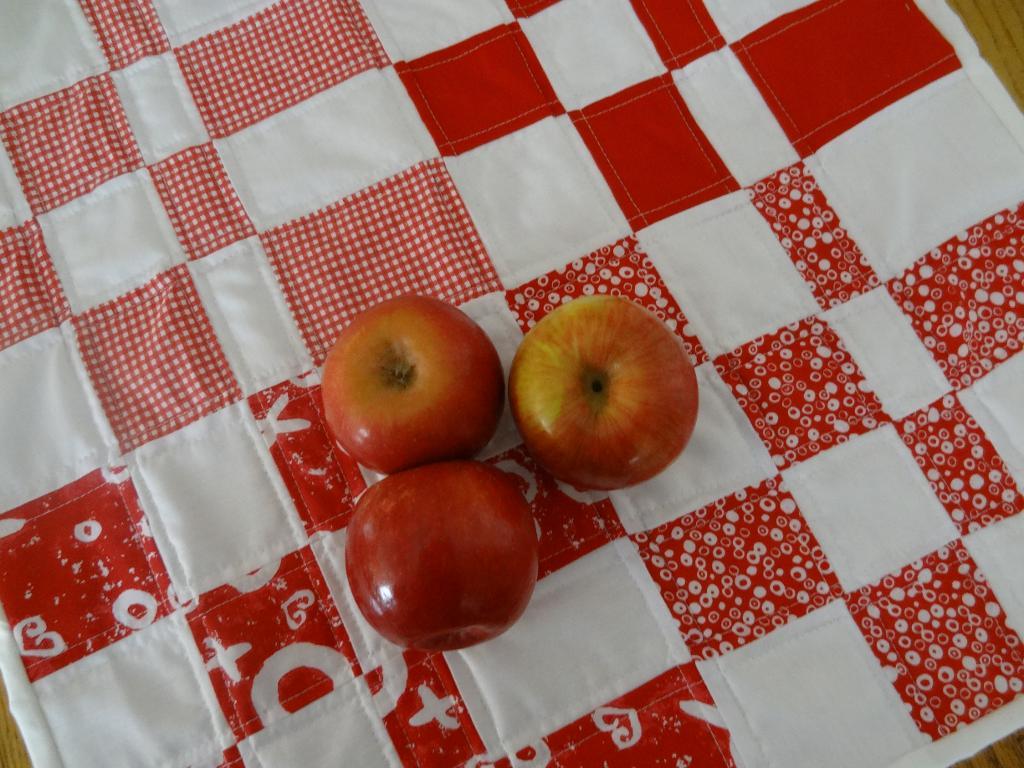 Photo via Bluprint member beth.shib2390740
This sweet table topper is easy and quick to sew, and makes a great center pieces for your family's dinners. Sew it up with red fabrics from your stash, or make a different color for each season!
Get the Hugs and Kisses Table Mat pattern here.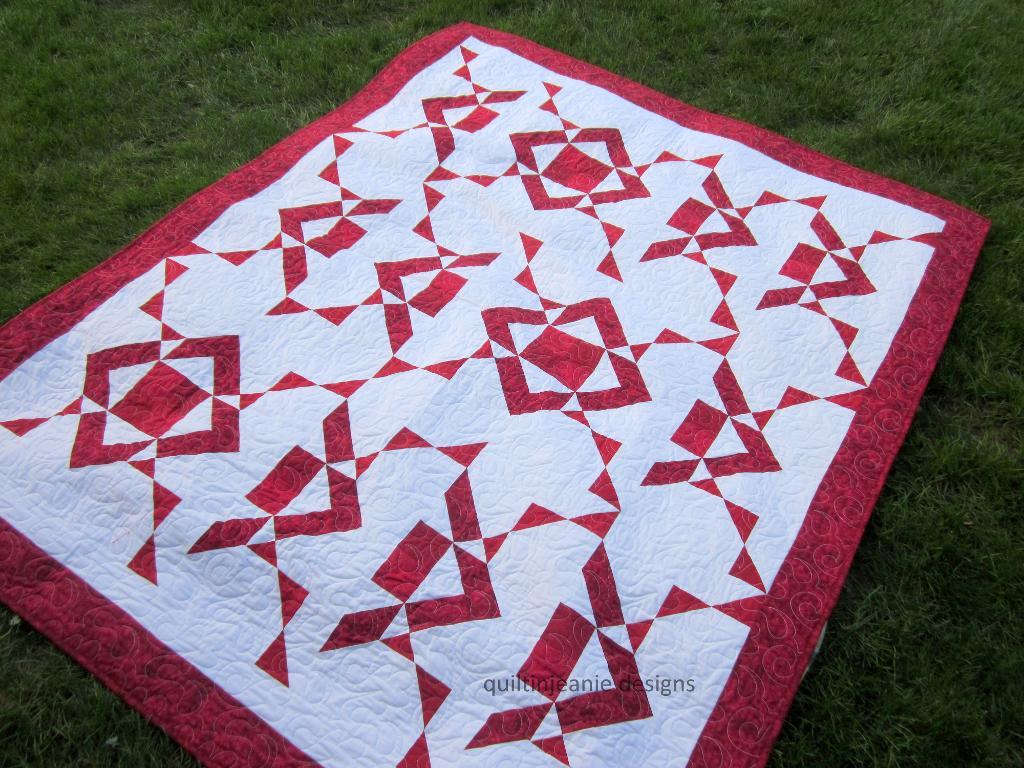 Photo via Bluprint member QuiltinjeanieDesigns
Make it as a two-color quilt in red and white, or make it scrappy. Either way, the striking pattern has a bold impact with its arrow block design. Better still, this large quilt is sizable enough to snuggle under with the one you love.
Get the Ruby Shadow quilt pattern here.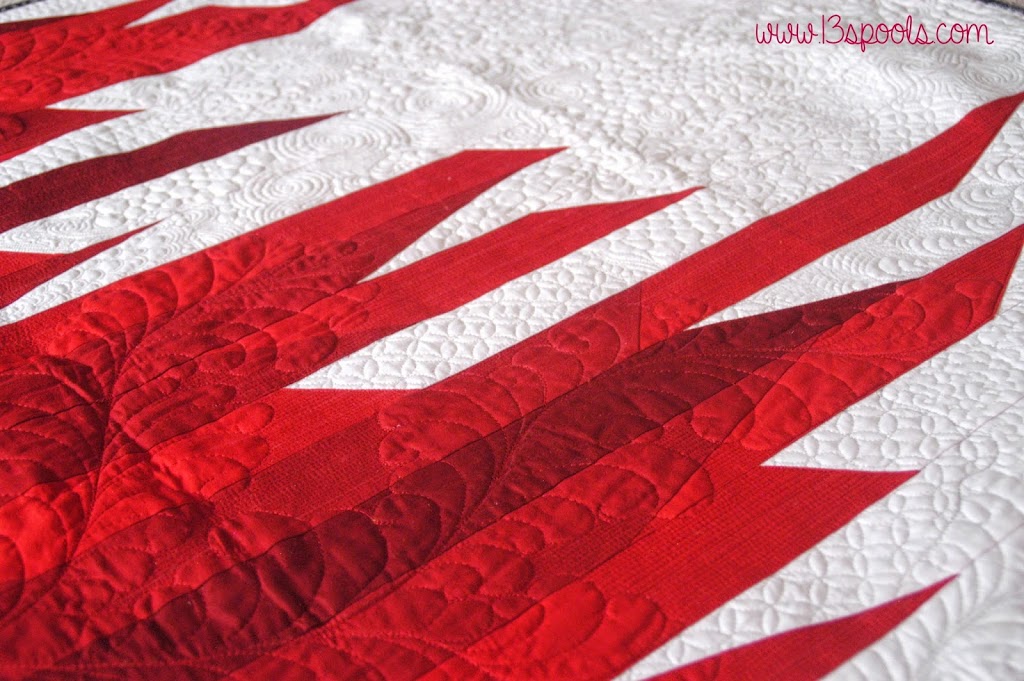 Photo via 13 Spools
The Dyed quilt by Amy Garro features large-scale piecing, quilting with feathers and and improv quilting, or various free motion designs all coexisting in the negative space. The red portion has a dynamic graphic effect, making this a great modern example of a red and white quilt.
Have you ever made a red and white quilt?
Get Fabric You'll Love, Fast!