The kids love it, the husband loves it, it's easy, it's satisfying on so many levels — it's a total win dinner. It's one of my favorite recipes for gnocchi.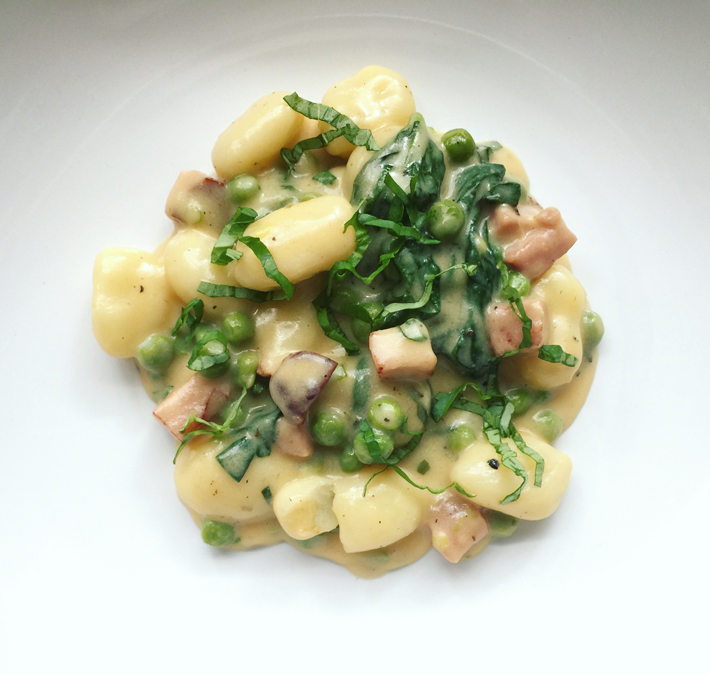 This cheesy gnocchi dish is easy enough to make quickly on a weeknight and tastes totally gourmet! I file this recipe under "modern comfort food," which is what I call a sophisticated version of comfort food classics (such a mac and cheese) that are remixed with more depth of flavor using other hearty ingredients.
What is gnocchi, anyway?
Gnocchi (pronounced no-kee) is a type of pasta that resembles mini dumplings. It has a completely satisfying chewy texture, which gives all kinds of pasta dishes a new dimension.
Gnocchi are most commonly made using potato puree, but there are various ways to make gnocchi. I'll be using store-bought gnocchi for this recipe (you can find it in both the dry pasta and refrigerated pasta sections). For an added challenge, try making your own delicious variations of gnocchi — you will not be disappointed!
Want to learn to make your own gnocchi?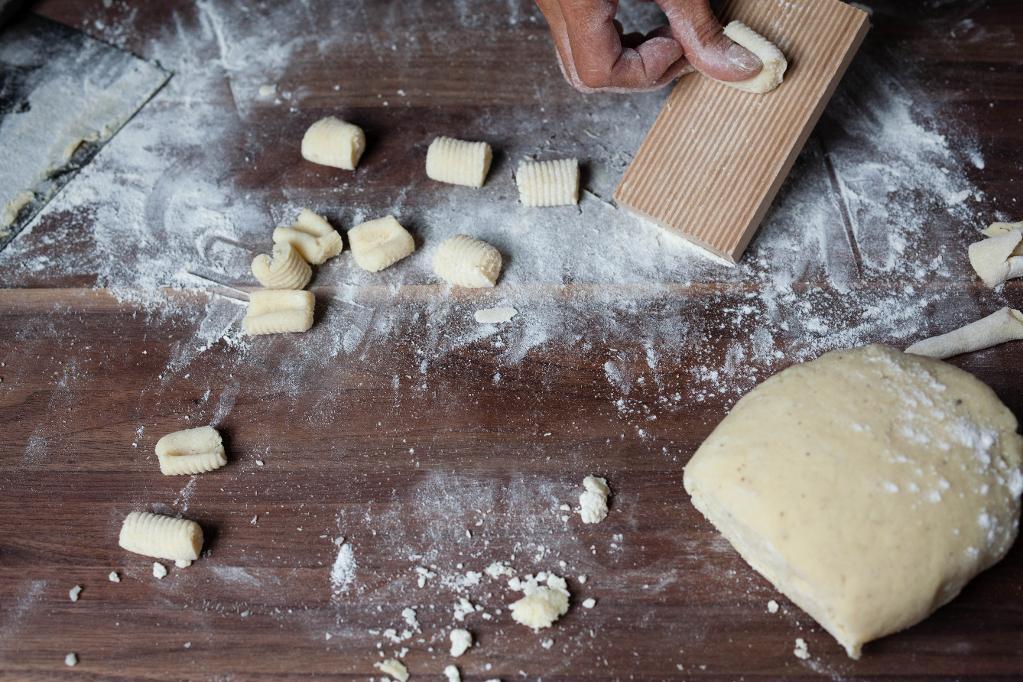 Our on-demand video class will help you get started with gnocchi made from potatoes, butternut squash, and ricotta & spinach. Plus, you'll get a few more tasty recipes for gnocchi dishes.
Easy, cheesy gnocchi with ham, peas and spinach
Makes four servings
Ingredients:
1 tablespoon olive oil
1 medium onion, diced
½ pound smoked ham, cubed
1 package (17 ounces) gnocchi
1 cup frozen peas
¾ cup beef broth
¼ teaspoon seasoning salt
¼ teaspoon pepper
¼ – ½ teaspoon red pepper flakes
8 – 10 fresh basil leaves, chopped into ribbons
¼ cup heavy cream, plus more for thinning
3 slices provolone cheese
½ cup cheddar cheese
1½ cups baby spinach
Step 1:
In a large skillet, heat olive oil and sauté onions over medium-high heat until translucent and caramelized. This should take about 4 to 5 minutes.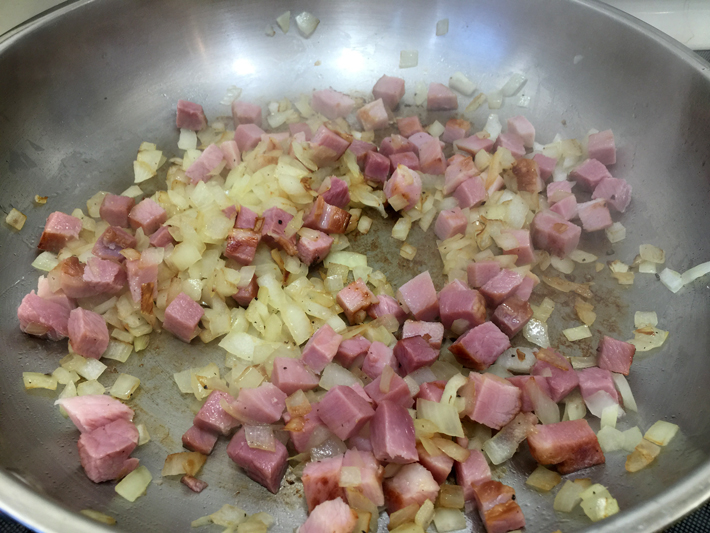 Add ham and continue to sauté and brown for 1 two 2 minutes, stirring frequently, making sure not to burn the ham (but we do want that brown sear on them)!
Step 2:
Add gnocchi and stir to toast it. Let it absorb the bit of moisture in the pan. Then, add frozen peas and continue to stir for another minute.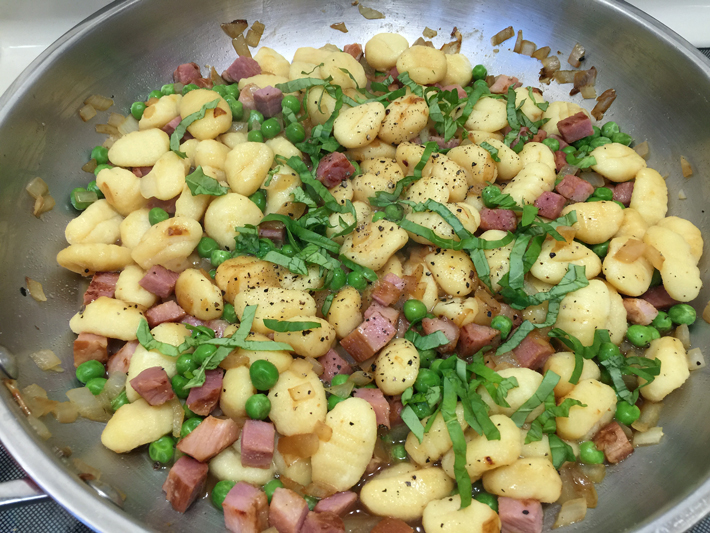 Step 3:
Add broth, salt, pepper, red pepper flakes (more or less depending on your preferred heat level) and half the chopped basil. Cover, reduce heat to medium-low and let simmer for about 5 minutes until gnocchi is tender, stirring occasionally.
Step 4:
Uncover, add heavy cream and cheeses and stir until smooth and combined. Add a tablespoon or two of heavy cream to thin out the sauce if necessary.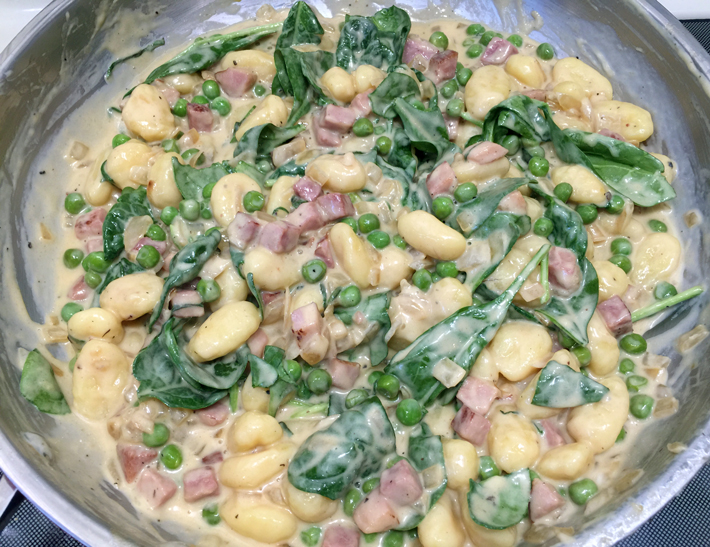 Step 5:
Lastly, add the spinach, stir to combine. Cover, remove from heat and let sit for 4-5 minutes for spinach to wilt. Top with remaining basil. Spoon onto plates and garnish with more basil if desired.