The first time you look at a knitting pattern, it probably looks like a foreign language. A few weeks ago, I was at a knitting group where one of the knitters had forgotten her pattern at home. Determined to knit it anyway, she called her fiancé and asked him to read the first few lines of the pattern to her over the phone. After several minutes of intense confusion, she threw in the towel and decided to start another project instead.
Beginner knitters feel this same confusion when they look at a knitting pattern. Reading a knitting pattern, especially for someone who's new to knitting, can be a challenge.
Know your abbreviations
Abbreviations are the key component to understanding a knitting pattern. You'll need to know abbreviations in order to understand whether the pattern is asking you to knit, purl, cast on — all kinds of important things. Not familiar with the basics? Our guide to knitting abbreviations is a great starting point.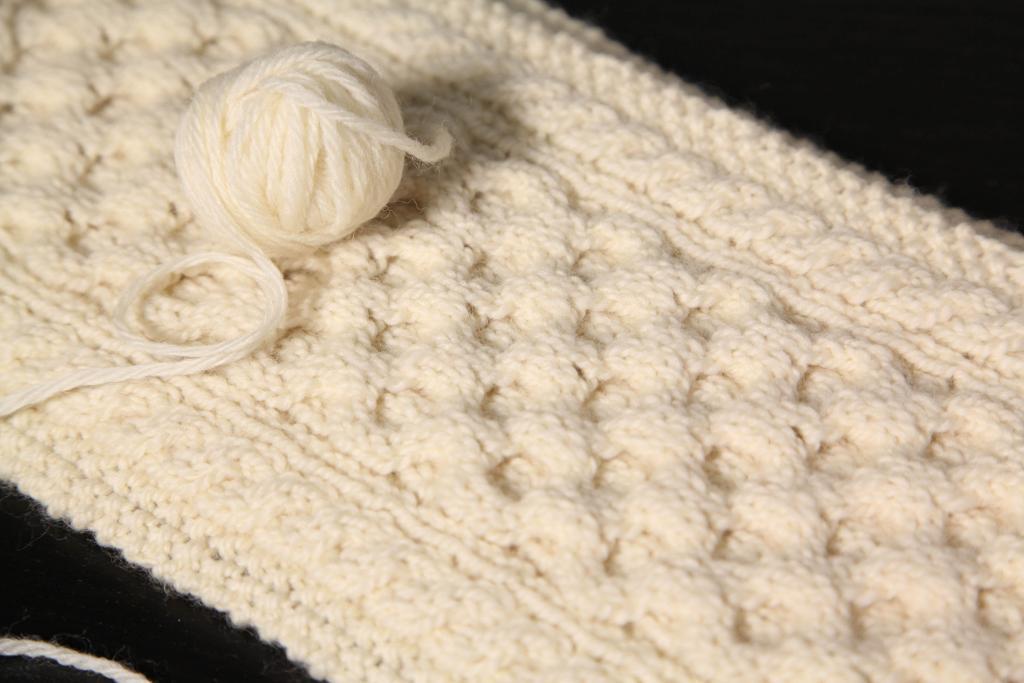 Photo via Bluprint instructor Patty Lyons
Charts
A knitting chart can make your eyes cross if you stare at it long enough, but it's super helpful when you're making projects like the Honeycomb Cable Scarf above. You can learn how to make this scarf in our Explorations in Cables class with Patty Lyons. Reading charts and using them to make projects that involve cables can help you visualize the pattern much more easily — and make knitting a lot more simple, too.
Charts have their own set of special symbols that knitters use to chart the pattern. Vogue Knitting has a great list of Symbolcraft chart abbreviations that can familiarize you with how charts work.
Gauge
Gauge is one of the shortest sections in the knitting pattern, but it's also one of the most important. Gauge tells you how many stitches and rows you'll need per inch so that your project will be the correct size. Find out how to read the gauge section of the pattern, plus measure the gauge of your knitting.
Yarn and materials
Before you even attempt to begin a project, you'll need to take a look at the materials section of the pattern to find out what you'll need. This is especially important if you're planning to make a yarn substitution. I like to do some research online before I go shopping for my supplies to find out the price of the yarn and search for possible substitutions. Sometimes I even take a photo of the materials list on my phone and take it with me to the store in case I need to ask any questions. (That photo also comes in handy if you enter the store with intentions on purchasing one yarn, then start ogling other yarns and change your mind!)
Finishing
The finishing section of a pattern can include anything from seaming to blocking and weaving in ends. A lot of these finishing techniques may not be familiar to you, so look each one up to be sure you're finishing your piece correctly. This will ensure that it lasts a long time and looks super professional.
FREE Guide: Knitting Abbreviations You Need to Know
Download this exclusive one-page guide and never get stumped by a weird abbreviation again.Get my FREE guide »