Rail fence quilt blocks are fun and fast for beginner and experienced quilters alike. Read on to learn more about rail fence quilts and to get 6 fabulous patterns using these easy-peasy blocks.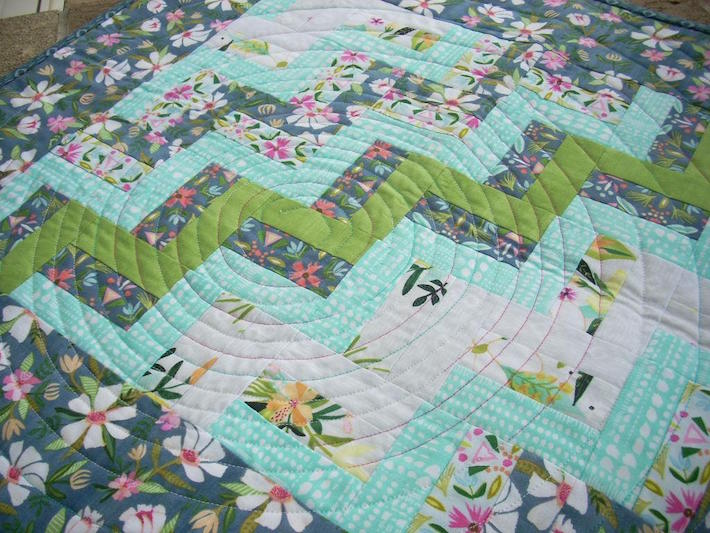 What is a rail fence quilt?
In its purest form, a rail fence block is made up of parallel strips of fabric. Since the blocks are directional, you can rotate them in your arrangement to make creative secondary patterns.
These blocks involve minimal cutting and piecing, and they use the technique of strip piecing, which is a handy, time-saving method to have in your toolbox.
Ready to get railing? Check out these rail fence quilt patterns and get stitching!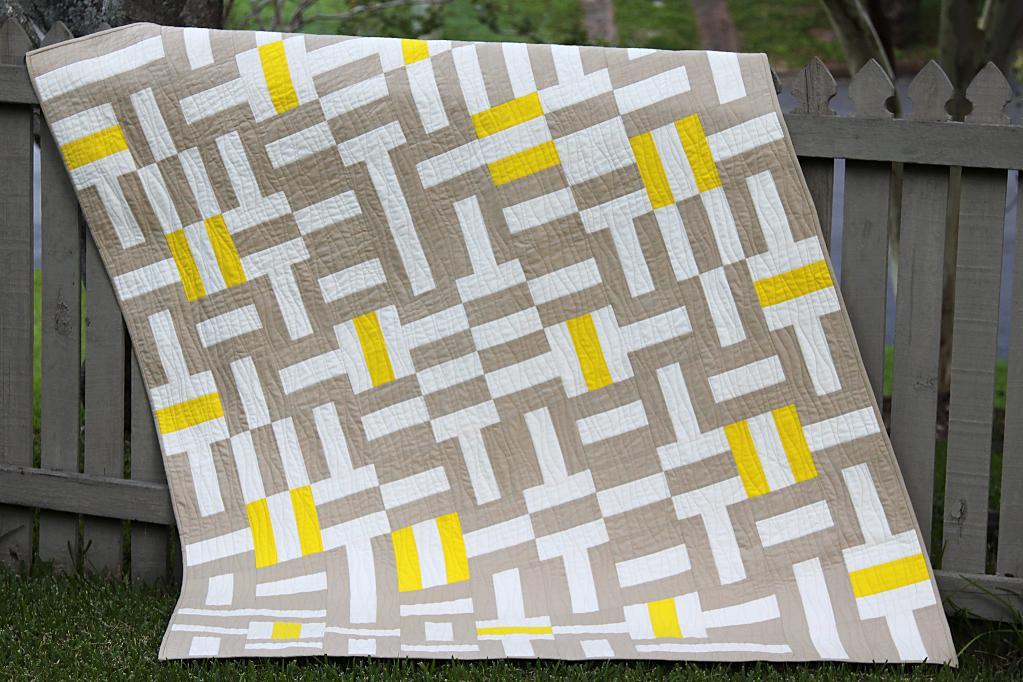 Photo via Craftsy member Kristy-Bonjour
1. Off the Rails
A fun spin on a traditional Rail Fence quilt, this quilt features three-strip blocks in solid colors. Rather than arranging them in the traditional chevron-like pattern, however, Off the Rails features an improv-inspired block layout. Plus, the fun yellow blocks draw the eye across the quilt, creating a new experience each time you look at it.
Photo via Craftsy member LynBrown
2. So Easy Rail Fence
This pattern perfectly embodies the quintessential Rail Fence quilt. Look at the secondary chevron-like pattern created by the block arrangement! At 50″ x 56″, this pattern is large enough to give you plenty of practice with cutting and strip piecing, along with sewing borders.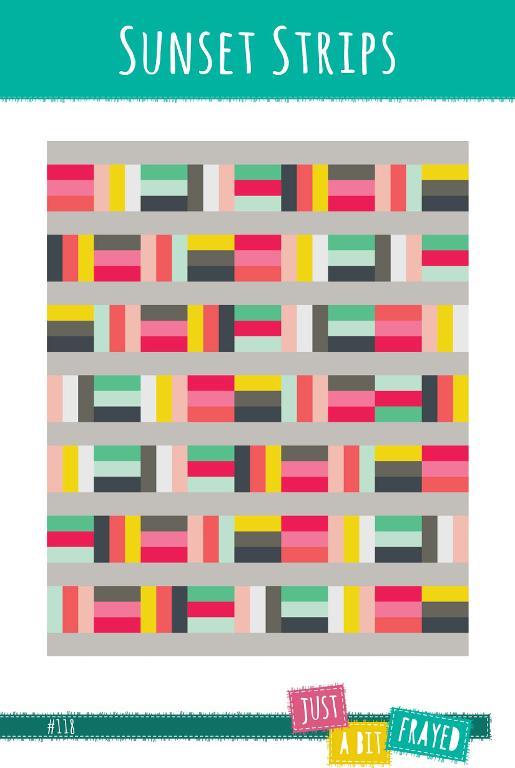 Photo via Craftsy member JustaBitFrayed
3. Sunset Strips
I love how the bright colors of this Rail Fence quilt pop out of the neutral sashing separating each row. The horizontal strips help break up any of the secondary patterns that could form between rows, too. Again, the orientation of some of the blocks is more random, adding to the modern aesthetic in the quilt top.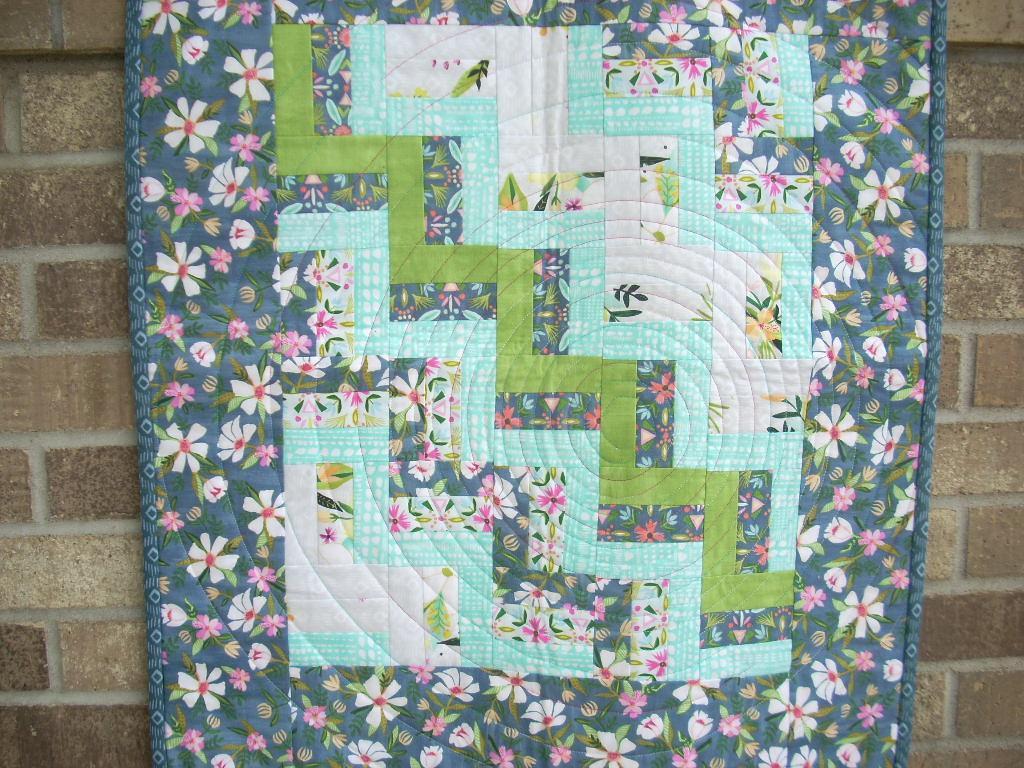 Photo via Craftsy member Brooke Sellman
4. Blush and Bloom Rail Fence Centerpiece
The painterly quality of these floral fabric prints is a fantastic contrast to the geometry of the Rail Fence block. Prints of different scale create a cute, modern, "shabby chic" vibe. While similar in pattern to the So Easy Rail Fence quilt above, this pattern shows how fabric selection and the size of the quilt top can make a big difference in the finished product.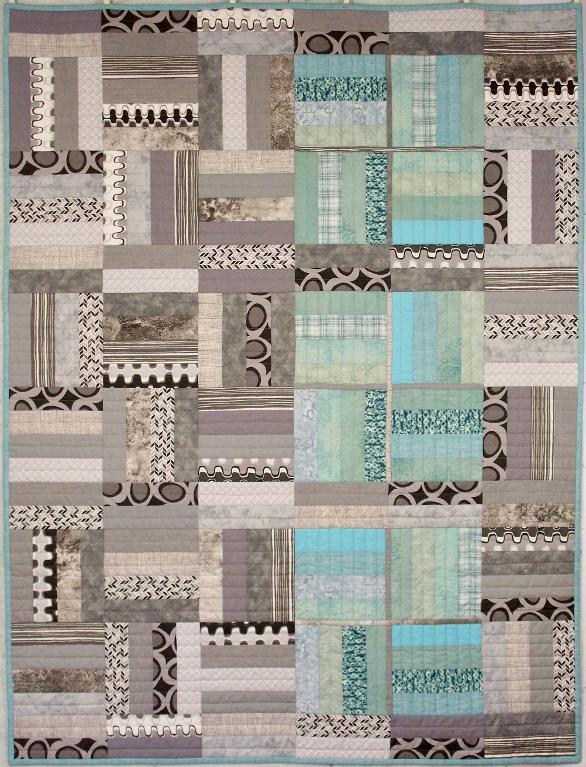 Photo via Craftsy member EschHouseQuilts
5. A New View
This quilt demonstrates how low-volume prints can be used almost as solids. Rather than choosing different solid grays in her quilt top, Debbie used prints in a variety of grays. Alternating block orientation unifies the quilt, while the pops of aqua lend visual interest.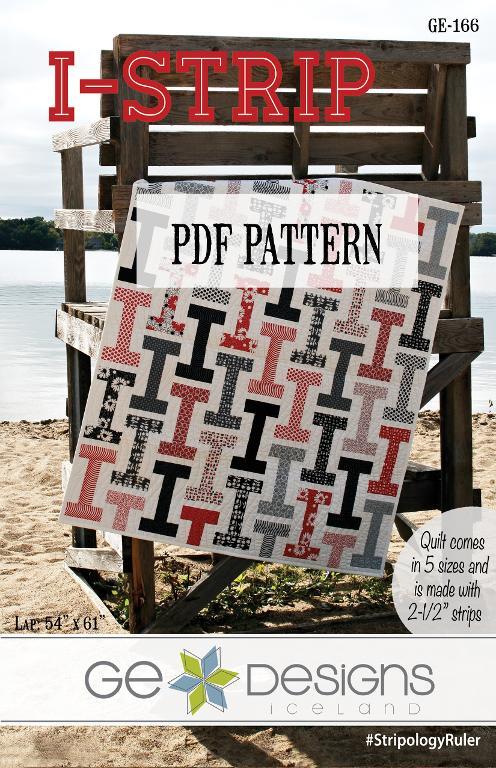 Photo via Craftsy member Gudrun Erla
6. I-Strip Quilt
The strategic placement of matching fabrics and white solids in this Rail Fence quilt give it a unique geometric design. The white strips used in each block work together to form the negative space of the layout. Made with 2 1/2″ strips, the I-Strip is perfect for 6″ strips.