A quilter can never have too many buttons because nothing embellishes quilting patterns like shiny, colorful buttons. They come in all shapes, sizes and colors and make your quilting stand out from the crowd!
Do you have buttons, but don't know how to use them in a quilt?
Here are a couple ideas for making quilts with buttons: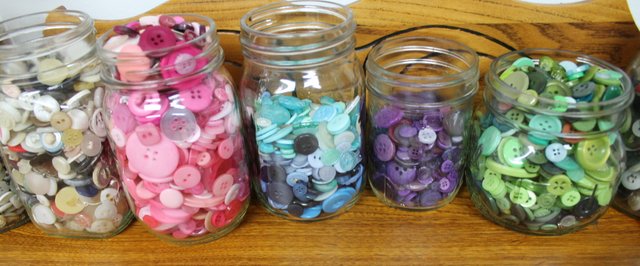 Memories
You can use buttons in a memory quilt. Often quilters inherit buttons from family members, giving them special meaning. Why not design quilts with buttons?
Think of the person who gave them to you and figure out what they like such as favorite colors or hobbies, and create a quilt that showcases that. Add the buttons as embellishments. For example, if your grandma gave you a jar of buttons and she was a gardener, make a wall quilt of flowers and use the buttons as the center of the flowers.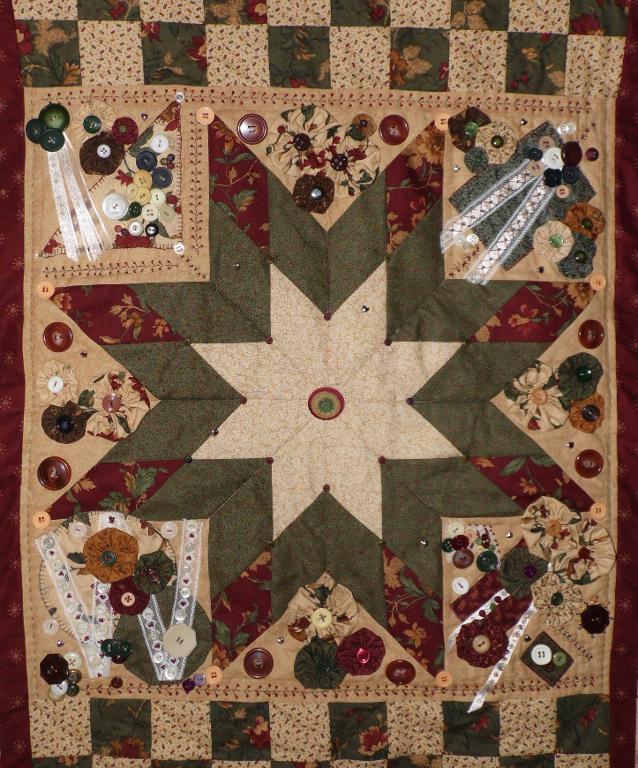 Button Memories quilt via Craftsy member momof5sons
Color
Buttons can add color to a quilt! Whether they blend with the fabric or create contrast, buttons will give the eye that extra visual pleasure.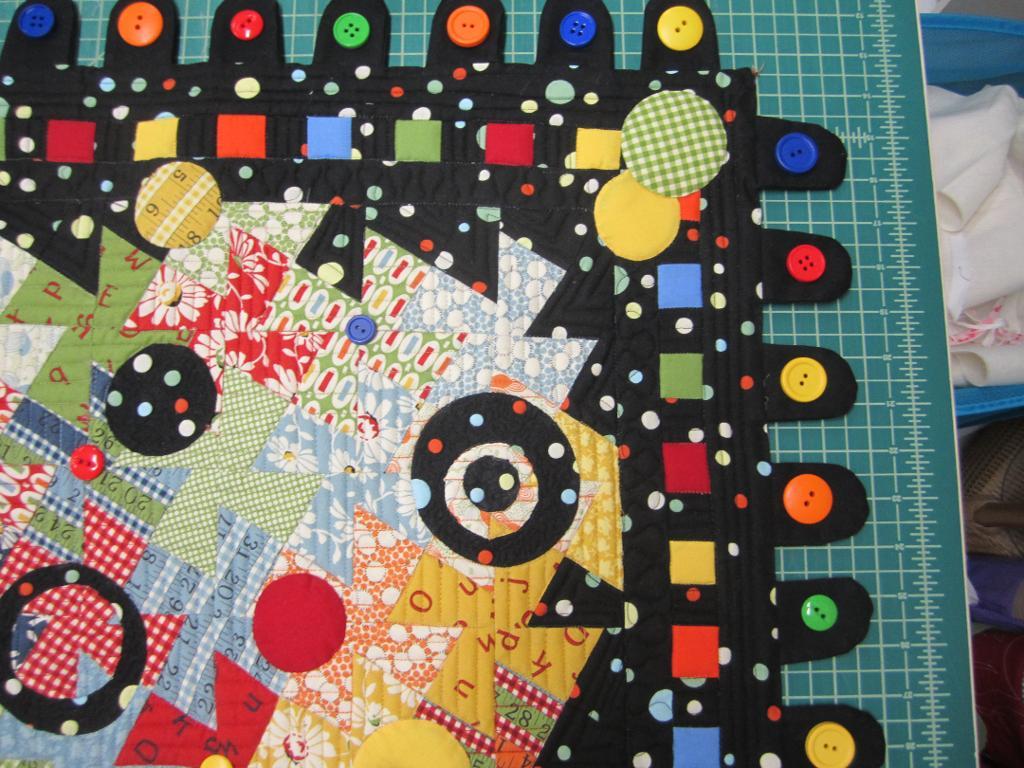 Button quilt via Craftsy member Wazoo Sue
Practical
Although so many buttons on quilts today are for embellishing purposes, they can still be used for purely practical purposes. You need buttons to close your quilted jacket, to fasten your quilted iPhone case, or to shut your purse securely.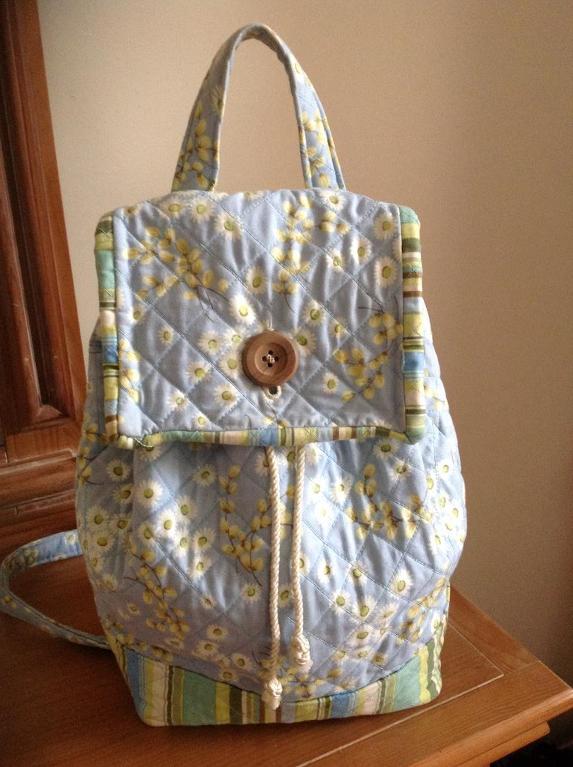 Quilted backpack via Craftsy member eeka
Just plain ol' fun
It is fantastic just to use buttons for fun. They spice up a quilt, can become an enhancement or the main feature of one. You decide how to make those buttons work!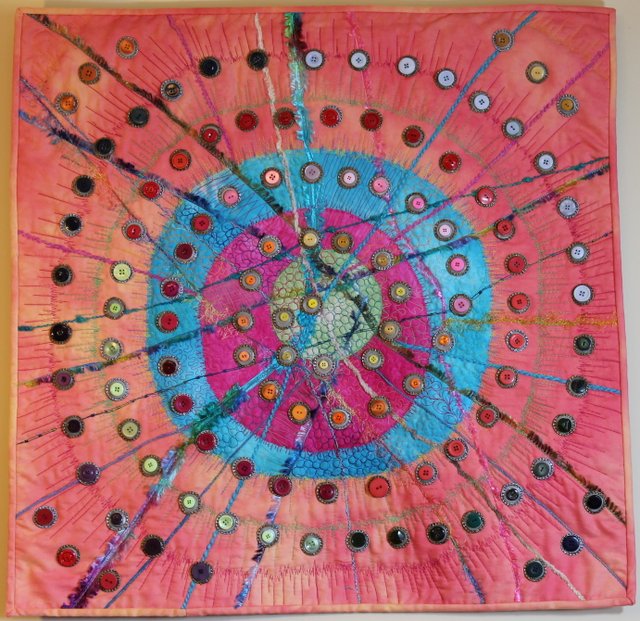 Art quilt with buttons via  Jackie's Art Quilts
How to add buttons
Now that you have figured out the many reasons to make quilts with buttons, you need to know how and at what stage in the quilting process you'll be adding them. Most often buttons are added as one of the last steps of the quiltmaking process because they can get in the way when you are trying to quilt.
When it comes time to add your buttons, you have options on what you use to fasten them. If it is a purely decorative item, you can use a hot glue gun. This is sometimes done when the maker doesn't want anything coming through the buttonholes, or the hole is underneath and is hard to attach.
Most often though, buttons are attached with some type of thread. If using thread to attach buttons, a good rule of thumb is to double it up to make the attachment nice and strong. Secure a knot in the thread and make a small stitch in the fabric where the button is going to sit, thus hiding the knot when the button is applied. Stitch through the holes of the button and through the fabric four to six times until button seems secure, hide the thread in the quilt and cut off. For a thick look, you could also use embroidery floss or some fun yarn to really put the button in the spotlight.