For quilters, shorter days and cooler temps can only mean one thing: time to dust off the machine, bust out the fabric stash and settle back into your craft. With holiday gift prep on our minds, we teamed up with designer and author Nancy Smith for ideas to make your quilting space as inspiring (and useful!) as possible.
In Nancy's home studio, open wall space becomes a playground for design ideas.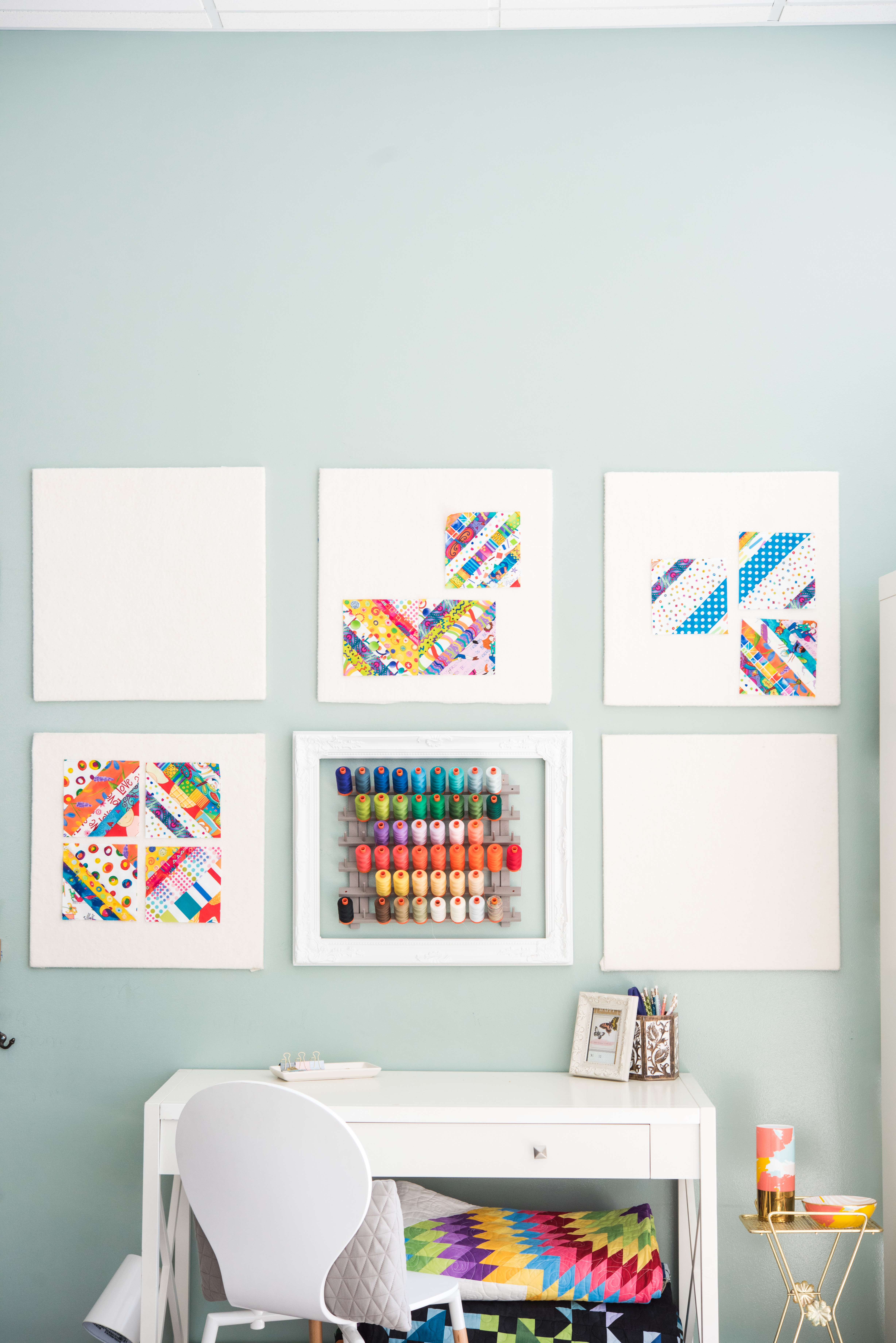 "This is where I try things out. I'll play with a white border, a black border… then I'll try again with a patterned border. I experiment until I find what I like best."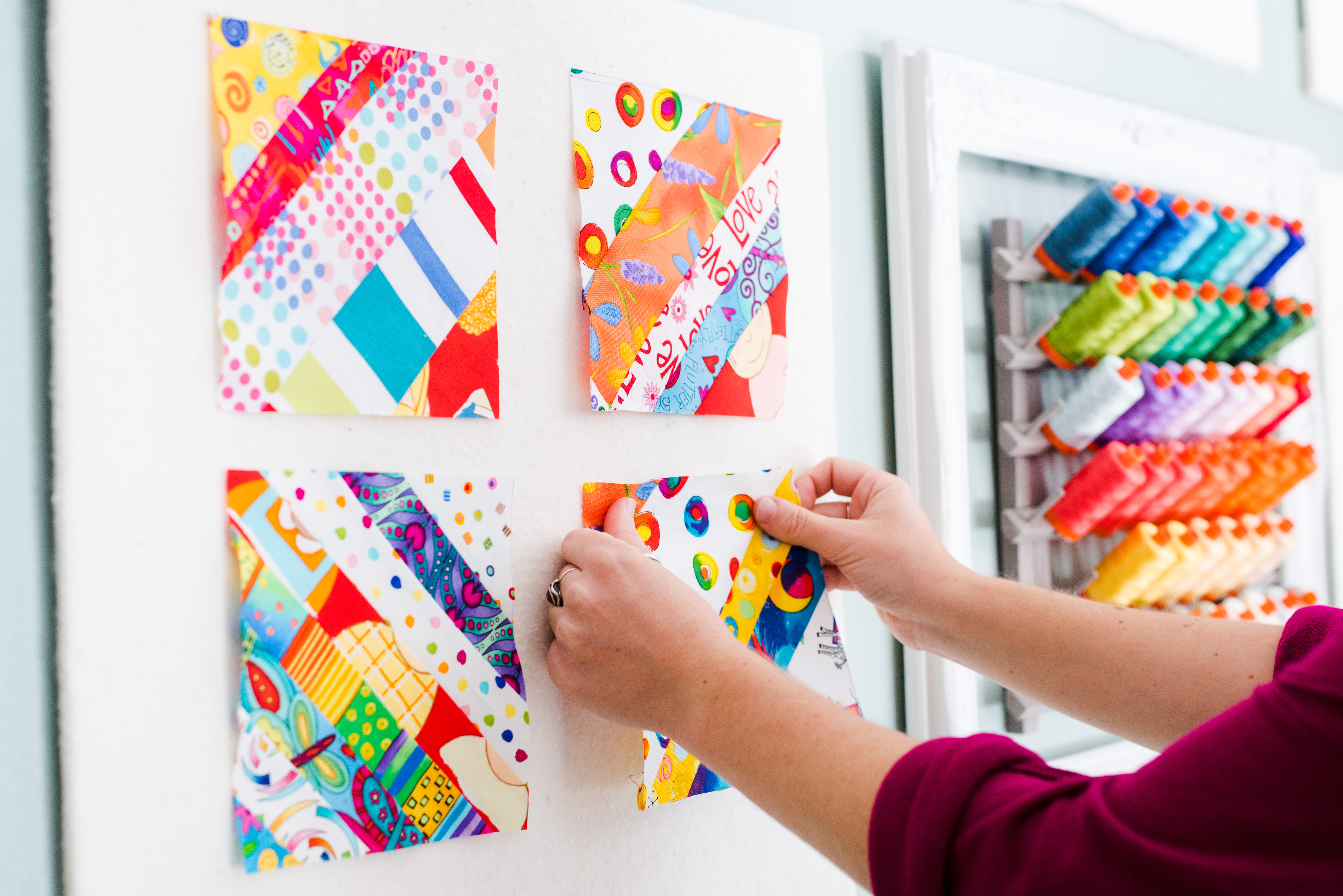 Nancy suggests lining a wall with needle-punched batting (available at craft stores) to create a surface where cut fabric will cling without the need for pins. If you're tight on space, try covering a large piece of foam core with the batting to create a lightweight, portable "wall" that can be tucked away for storage.
You might think getting organized means hiding supplies neatly away, but Nancy recommends just the opposite for fabric.
"I love having all of my fabric right out in the open where I can see it. It's a constant source of inspiration while I'm working on a project. If it's all put away, you won't think of using it in the same way."
Stacking folded fabric on a space-efficient bookshelf is a great way to keep your stash in sight, even if you can't devote a whole room to your craft. (One note to those who are lucky enough to have both large windows and a large fabric collection: extended exposure can fade fabrics over time, so consider a cupboard, closet or bin for longer-term storage.)
For storing thread, bobbins and small notions, visibility makes all the difference.
"No matter how you store it, it's important to be able to see everything at a glance so you can find what you need." If you've got ample drawer space, try organizing thread in clear plastic bins or trays that can be lifted out for an easy view. Shallow wall shelving designed for spices is another great way to keep small items out of the way, yet easy to find.
A spacious surface is a must for cutting.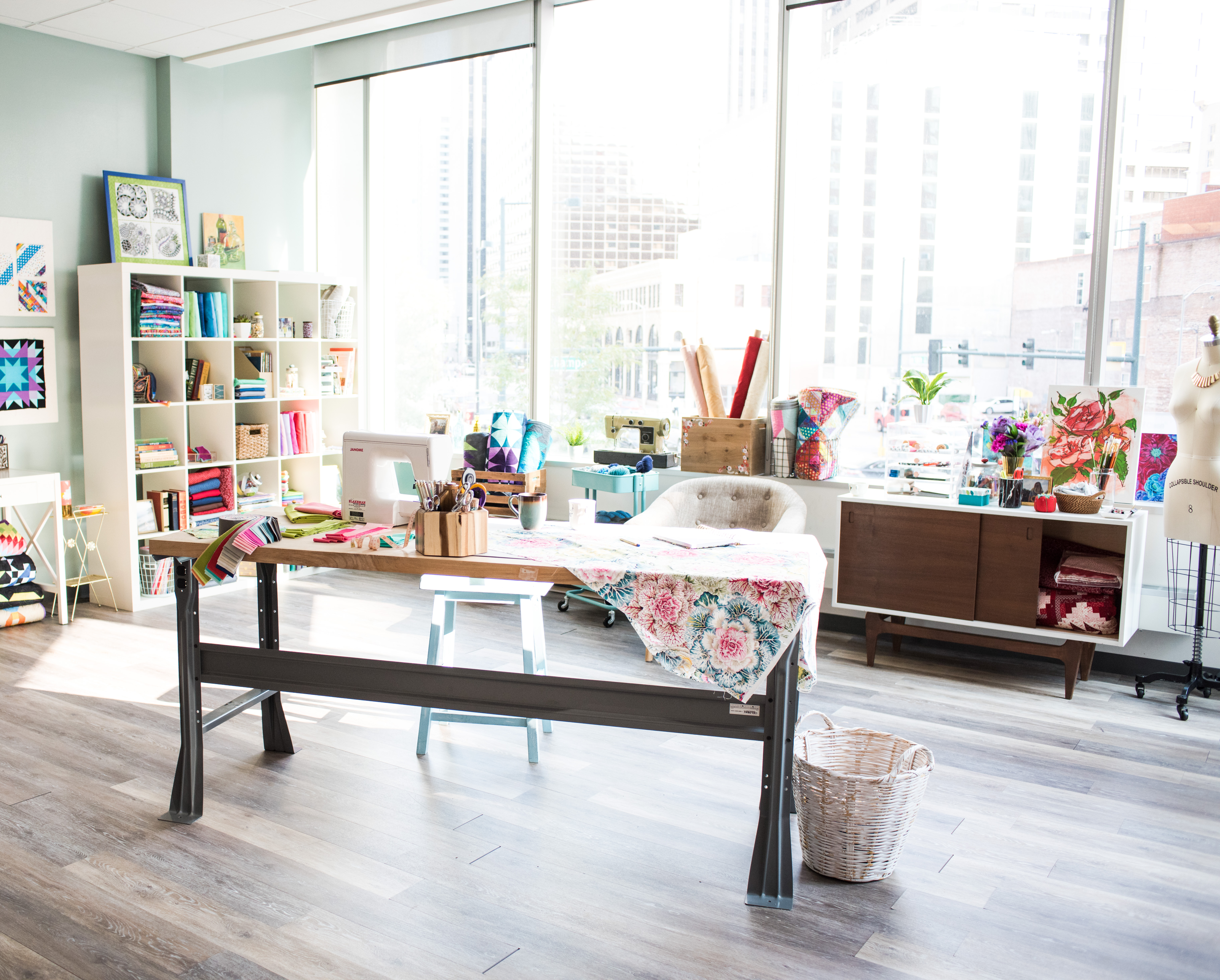 But Nancy points out that the height of your workspace is equally important, especially for quilters who spend many hours with their craft. "You can do so much more, and more comfortably, at a table that's waist-high." If you have a dedicated work table that's not at the ideal height, try giving it a boost with economical bed risers.
Fabric is just one of many sources of inspiration that Nancy keeps close at hand in her studio.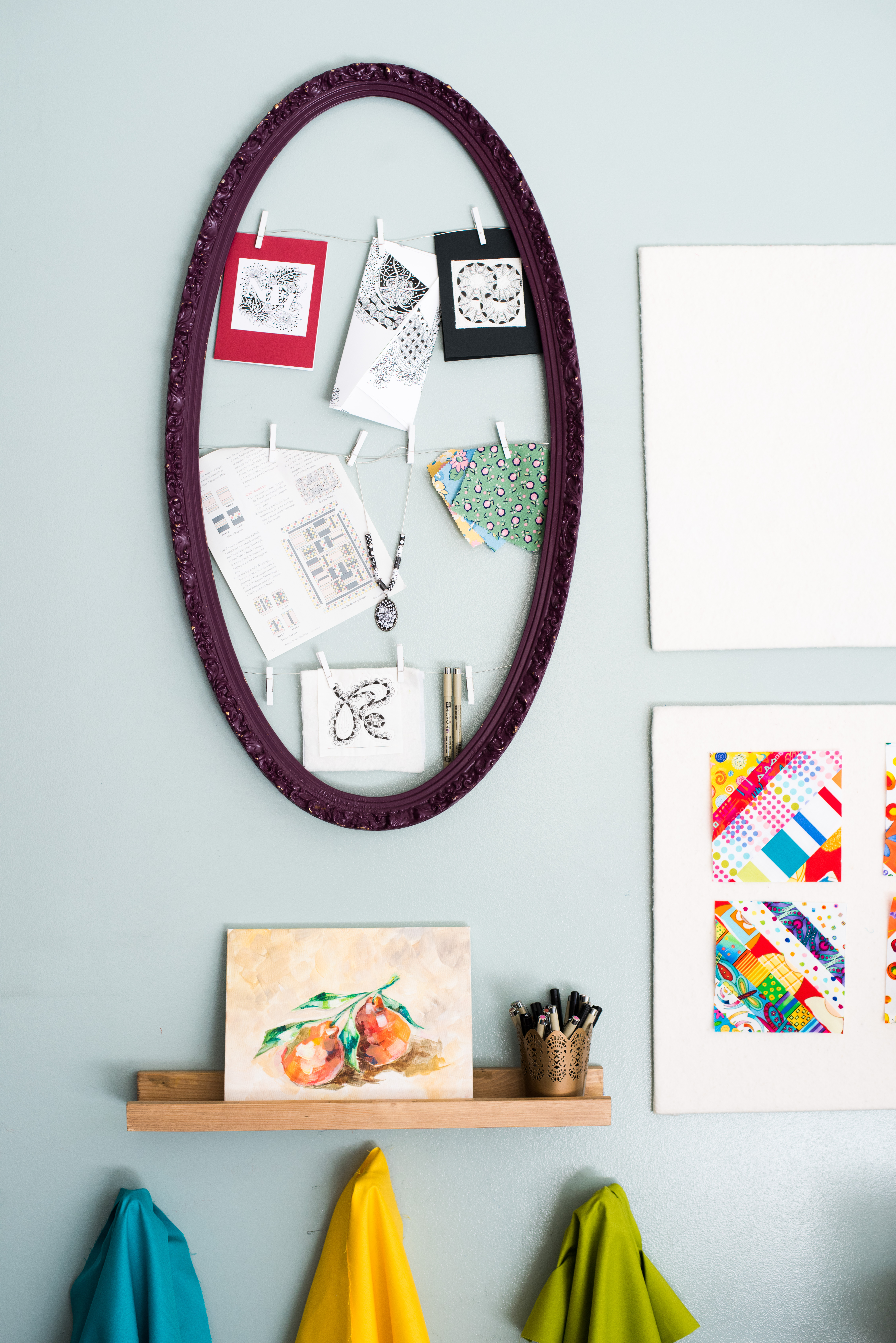 A pen-and-ink artist as well as a quilter, she's particularly fond of quotes, which she often incorporates into her artwork. "I always have a couple of quotes pinned up on my bulletin board, along with thank-you cards I've received over the years. Those mean so much to me and I love to be reminded of them while I'm working."
Sometimes stepping away from a project is the most creative step of all, so we like to think of a cozy space for relaxation as a quilter's essential.
Nancy often snaps pictures of her designs-in-progress in her studio, then moves to another room to view them on screen for a fresh perspective. "You just see things differently when you look at them in different light, or through a camera lens."
And even though she finds plenty of inspiration online, Nancy would never give up her favorite books. "I'll open an old book, and before long I've designed a completely new block. The books stay the same, but new fabrics make me see them in different ways."