Wall hangings are a great way to decorate a room, add a splash of color or make great gifts.
There are so many reasons to create a quilted wall hanging. Some top ones include: they take much less time than a full-sized bed quilt, you can try new techniques or experiment with color on a small-sized quilt and there are so many adorable patterns out there that you just can't help yourself!
Take a look at the cute quilted wall hanging patterns we found for you to drool over and create!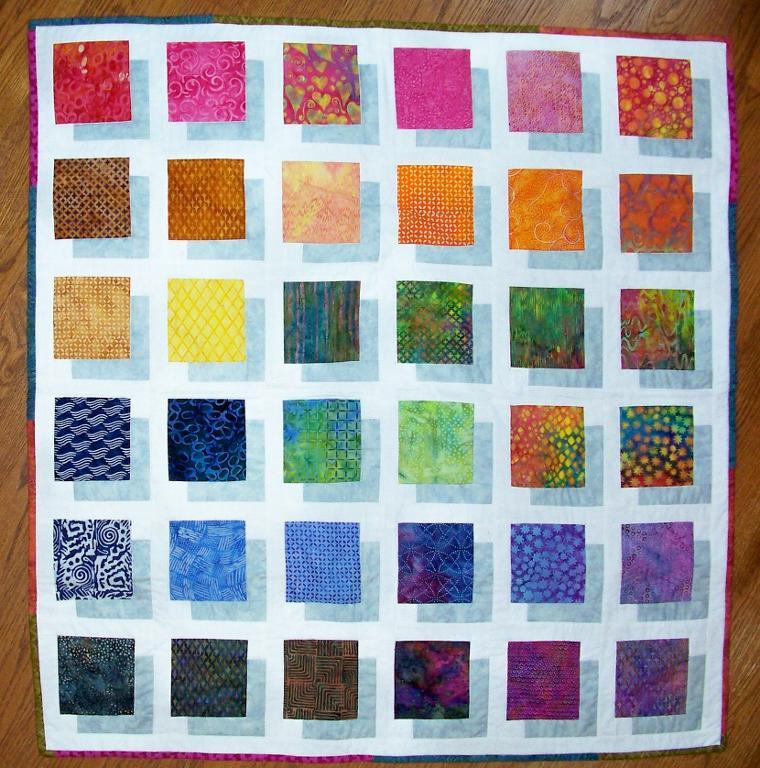 Color Block via Bluprint member Quilts by Elena
Color Block
This wall hanging is an appealing 48″ square quilt that is bursting with color and can fit in anywhere. Using a convenient charm pack of 36 squares, it will whip up in no time and creates a lovely 3-D effect by adding the light gray fabric behind the squares of color.
Get the pattern »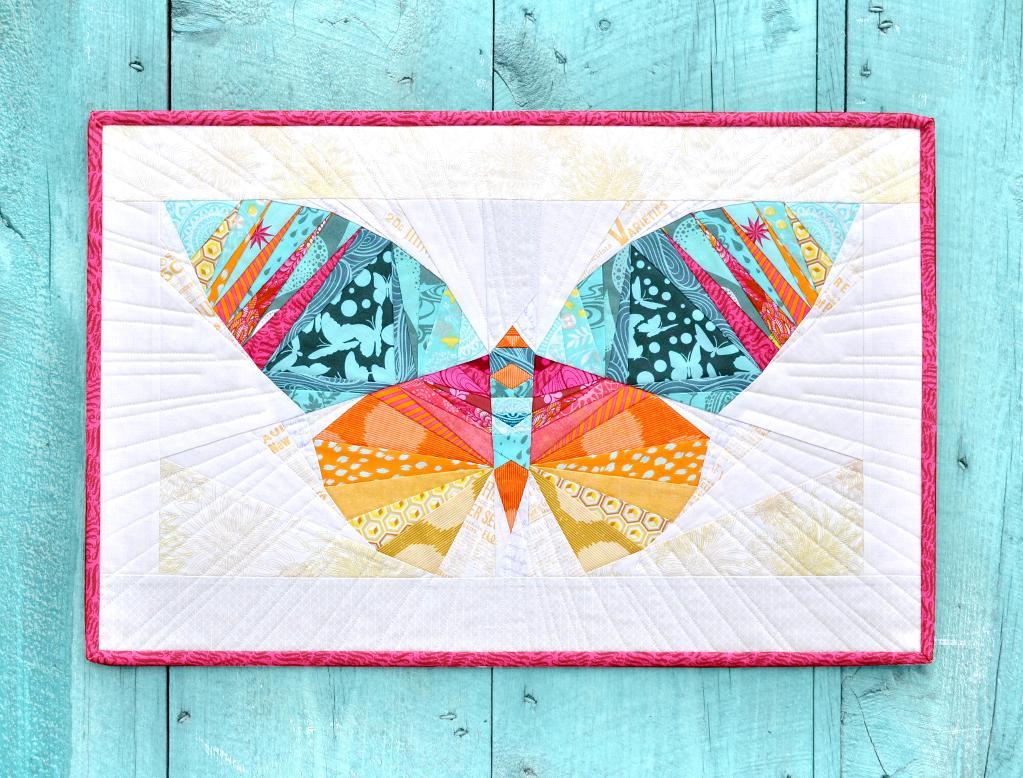 Take Wing pattern via Bluprint member lillyella stitchery
Take Wing
Oh the tantalizing perfection paper piecing creates in this stunning butterfly wall hanging. Advanced quilters can easily do but it states that strong beginners can take it on. Measuring 24″ square the possibilities of color palettes are endless in the butterfly. Bet you can't make just one!
Get the pattern »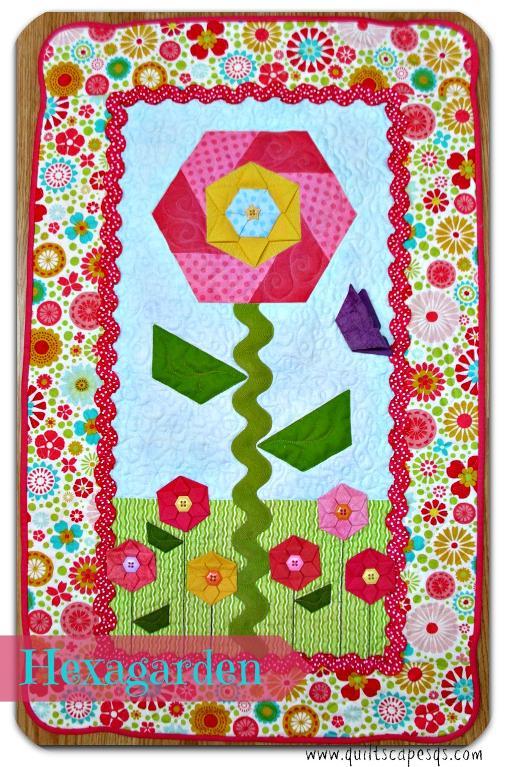 Hexagarden via Bluprint member Quiltscapes
Hexigarden
Hexagon heaven is a hit with this next quilt. Measuring 20″ x 32″, it is fun and whimsical all in one. It allows the maker to have some fun with embellishments that include giant rickrack for a stem and  ribbon or rickrack for a narrow border between the two borders of fabric. A subtle 3-D effect is also created with the fabric flowers. Once you have checked out the pattern, try making a garden of hexie flowers!
Get the pattern »
Quilted wall hanging via Bluprint member Adele Mogavero
Traditional Pattern
Designed for the beginner, this 43″ x 43″ this traditional pattern and pieced quilt is one that has so many possibilities for color choices. With its simplicity and striking blocks, it creates a strong visual impression. How much fun would it be to gather your closest quilting friends together and each make this pattern in your favorite colorways and compare when finished?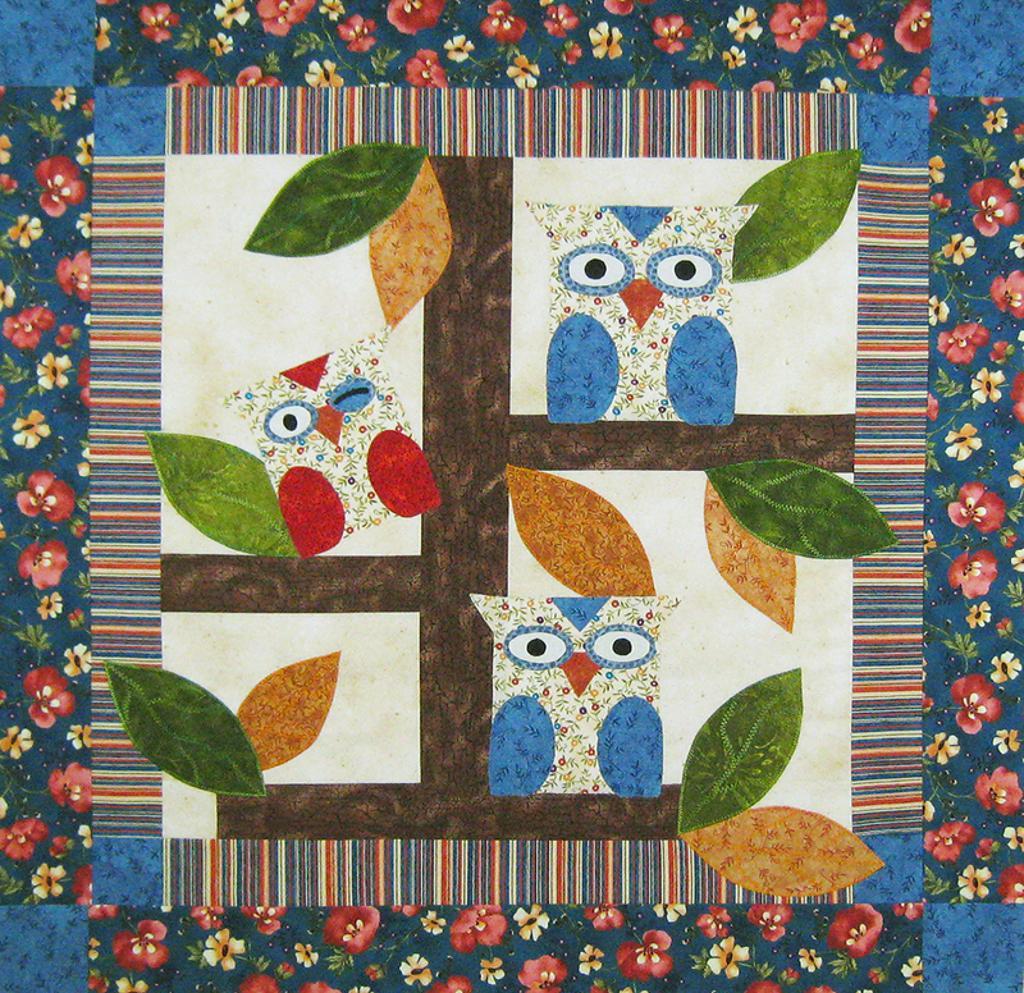 Hoot-mon! via Bluprint member Chatterbox Quilts
Hoot-mon
You will have a hoot creating this next pattern! A 36″ square quilt that can't help but make you smile with its cuteness. A fusible appliqué project designed for the beginner to have some fun with. 
New! Must-Have Fabric
Treat your projects to these fresh finds before they sell out!Shop new fabric now »