Now that the weather is finally warming, it is time to start sewing for summer: lightweight quilts, summer tops and bags! Today, let's take a look at quilted totes! These bags are so handy and can be used in a variety of ways all summer long, whether its packing for a picnic, toting them to the beach or using one to haul goodies home from the farmer's market. Not only are they, these quilted tote bag patterns are so much fun to sew!
Here are 8 beautiful bag patterns here on Bluprint, perfect for all your summer excursions!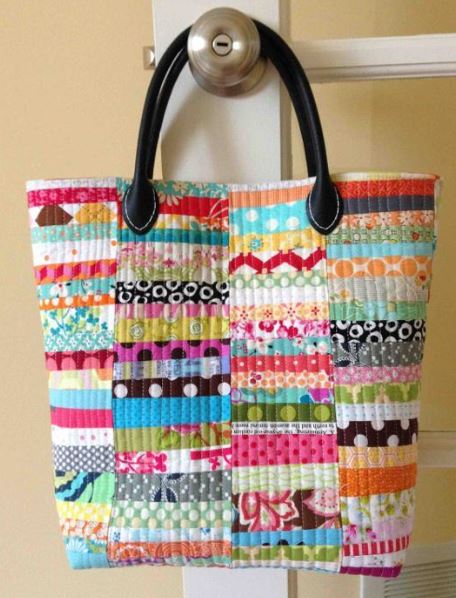 Photo via Bluprint member crazymomquilts
Scrap Happy Purse
Do you like to save even the tiniest of scraps? Use them to sew up the Scrap Happy purse! It's perfect for carrying everyday items but large enough to be used for day trips. The finished bag measures approximately 9″ x 11″ and is sewn using 150 – 200 little strips of fabric!
Get the Scrap Happy Purse Pattern here.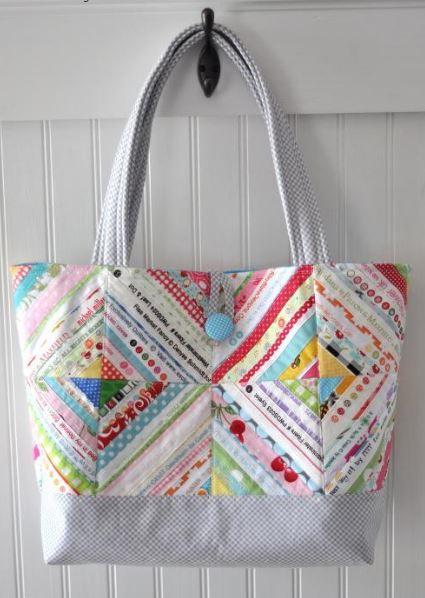 Photo via Bluprint member Jodie Nelson
The Market Tote
This sturdy tote is made from 5″ "charm squares" or a bunch of selvages. The designer shares a free tutorial on how to make those adorable selvage blocks. The roomy bag has three interior pockets and measures 12″ x 17″.
Get the Market Tote Pattern here.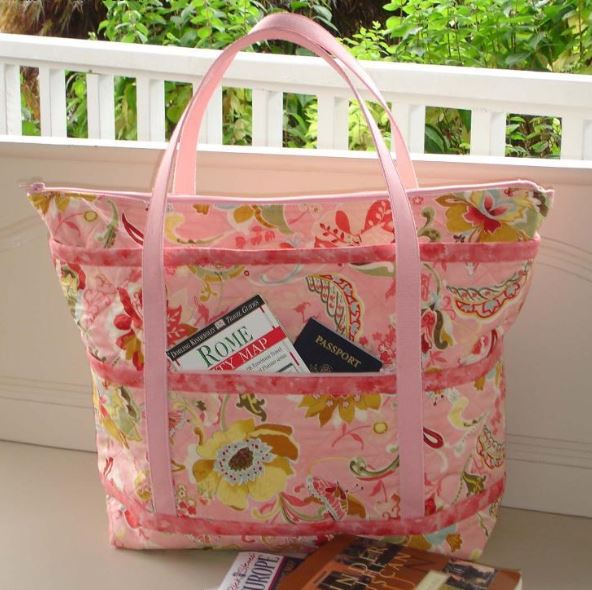 Photo via Bluprint member Barbara Weiland
Quilted Traveler Tote
Are you in need of a new carry-on? This is the perfect pattern for you! You'll even learn how to make double-sided quilted fabric. This tote features a zip-top panel, multiple zippered and open pockets, and straps that wrap around the bottom of the tote, making it extra strong and durable. This large bag measures 17.5″ x 16″.
Get the Quilted Traveler Tote Pattern here.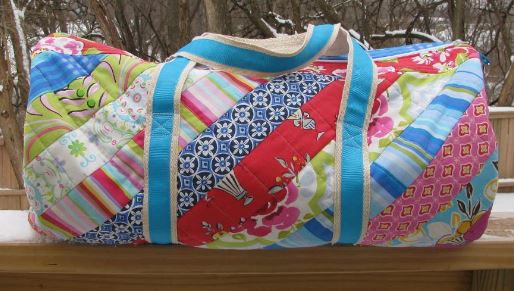 Photo via Bluprint member Julie Hirt
The Brooksider Duffle
The Brooksider is a classic duffle-shaped bag with durable accent handles. Measuring 10″ x 22.5″, it is designed to hold a large amount of items during travel. Pattern directions are for the pieced bag shown, so pull out your favorite jelly roll! A solid fabric or different pieced design could also work, so use your imagination.
Get the Brooksider Duffle Pattern here.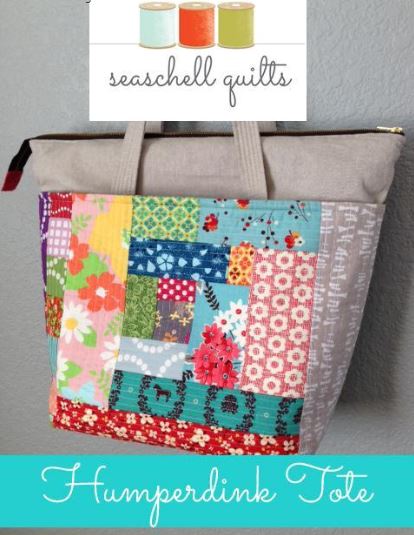 Photo via Bluprint member seaschellsquilts
Humperdink Tote
The Humperdink Tote is a large, zippered bag that measures 15.5″ x 20″. The designer made it just the right size to hold all of her necessities and still fit under a seat on a plane. The playful piecing on the front makes this bag a quilter's dream.
Get the Humperdink Tote Pattern here.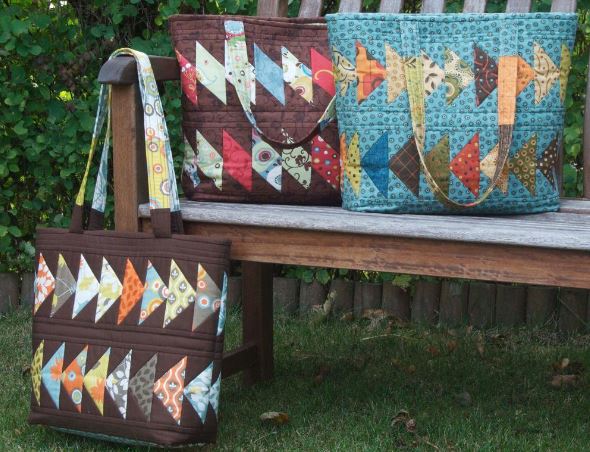 Photo via sarahwell937926
Charming Geese Bag
Are you a fan of the Flying Geese quilt block? This classic design looks amazing on the Charming Geese bag. Grab your favorite charm packs for this stunning tote that's sure to please!
Get the Charming Geese Bag Pattern here.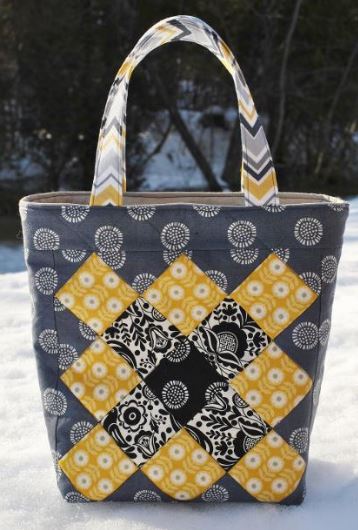 Photo via Bluprint member sweetjanequilting
Sophie Jane Bag
Here's another pieced bag that features a beloved quilt block, this time its the granny square! The pattern makes for a smaller tote that could take the place of a regular purse. Mini charm packs full of 2.5″ blocks are perfect for this simple pattern. The bag is fully lined but has no pockets or zippers, so it's a great quick and pretty project.
Get the Sophie Jane Bag pattern here.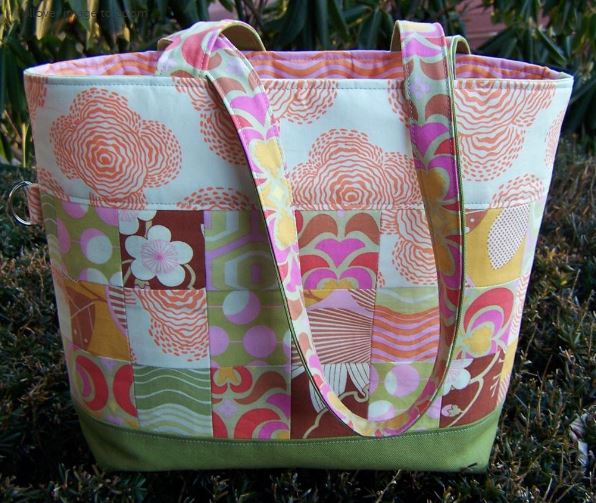 Photo via Bluprint member Sherri Noel
Quilted Patchwork Tote
Here is one last tote for the patchwork lovers out there! This Victoria Tote bag comes together in a quick and easy project that adds a fun quilted touch to everyday life.
Get the Quilted Tote Pattern here.
Are you ready to sew up a tote bag for the summer? What pattern would you like to start with?