Throw pillows are functional items that can be found in almost every household. Instead of buying them, why not sew your own? Switch out your ordinary pillows for handmade versions to create a bold statement. Not only are these quilted pillows fun to sew, they are can add so much character to any space.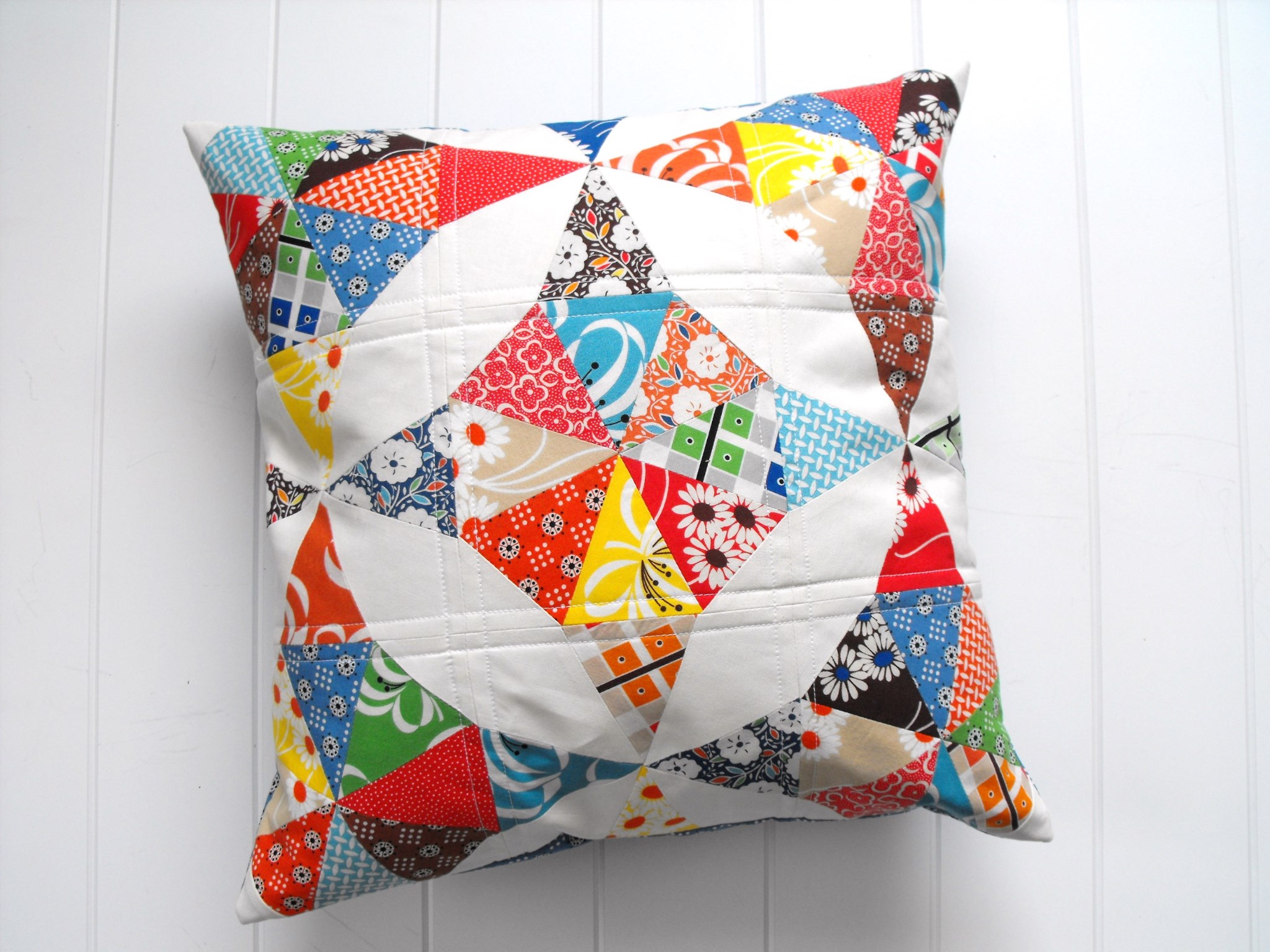 Photo via Fussy Cut
What is a quilted pillow? It is basically a mini quilt with a back sewn onto it, which makes it possible to hold a pillow form inside. The pillow top is made in the same manner as a regular quilt. It is pieced together by hand or machine, basted into a quilt sandwich, and then quilted. From there, a backing is sewn to the quilted pillow top. The pillow cover can be removable when sewn with an envelope or zipper backing.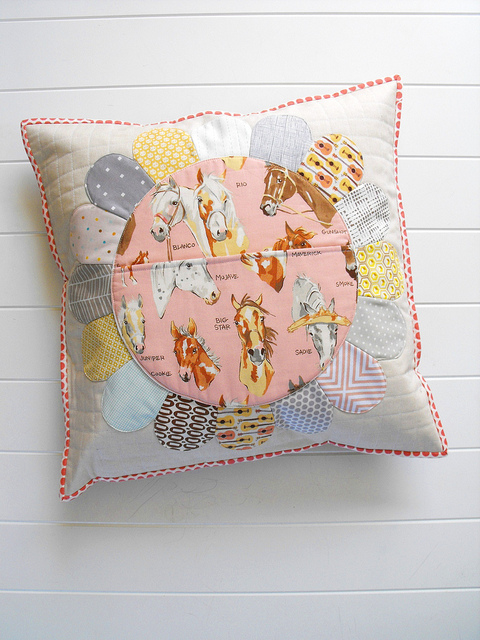 Photo via Fussy Cut
Why should you create your own quilted pillows rather than purchase them from a store? Here are eight reasons why they are so wonderful!
A quick project: Sometimes it is nice to work on a project that doesn't require much time. Depending on the difficulty level, a quilted pillow can be started and finished in a day or two. Instant gratification!
Try new techniques: Is there a new-to-you sewing pattern or quilting technique that you have had your eye on? Sometimes it is hard to commit to using it on an entire quilt. Use these techniques to create a quilted pillow instead.
Unique gifts: If you are planning on sewing a special gift, but don't have time to make a quilt, a pillow might be just the thing. They are charming handmade gifts that would be perfect for a bridal shower, a new baby, a birthday gift or a housewarming present.
Orphan blocks: Most quilters have leftover blocks tucked away in drawers and cupboards. Pull those out and turn them into throw pillows! If the blocks are small, join them together or add a couple of borders so they are big enough.
Leftover fabrics: Create quilted pillows to go along with your finished quilts. Rather than tossing the leftover pieces of fabric from your latest quilt right into the scrap bin, use them to sew coordinating pillows.
Easy to change: Changing the look of a space or room is easy to do with quilted pillows. Make envelope or zipper backing so that the pillow covers are removable and easy to change. Once you invest in or make your own pillow inserts, it is easy to switch them up as often as you want.
Different shapes and sizes: When you are creating your own quilted pillows, you do not have to stick to standard shapes and sizes. If your pillow is an irregular shape, buy a bag of polyfill and create your own stuffing.
Added dimension: Quilting your pillow tops adds a beautiful, extra dimension…literally!
Do you need some help getting started? I have a free tutorial available on my personal blog for the basic patchwork pillow seen below.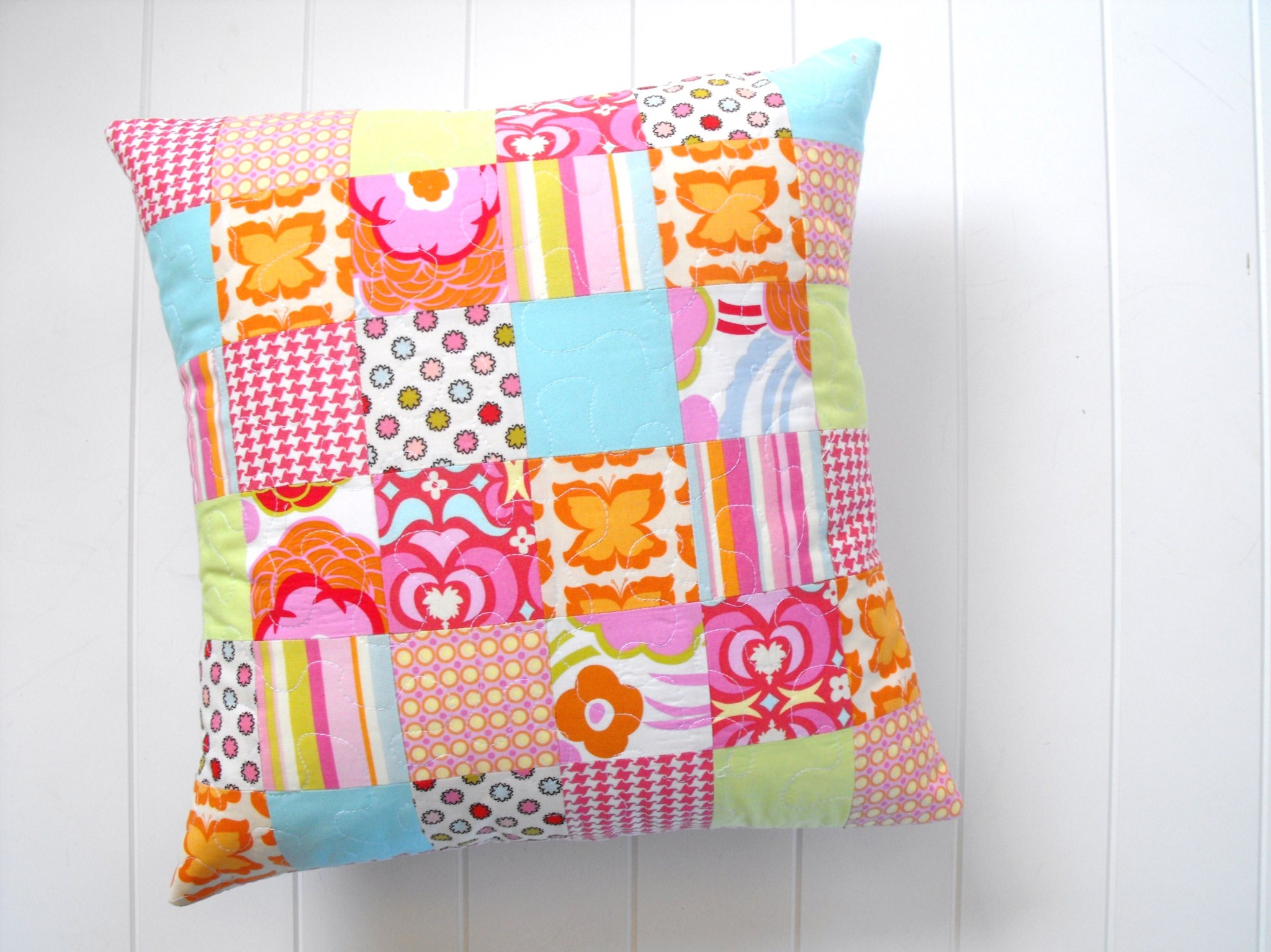 Photo via Fussy Cut
For more inspiration, visit The Pillow Talk Swap. This active group was created by Pillow Pop author Heather Bostic, and Flickr members can join this blind swap dedicated to creating modern pillows. If you are looking for a pattern, there are plenty available right here on Craftsy!
Need more ideas for using up your leftover fabric, check out Nancy Smith's Strip Your Stash Craftsy class, which includes methods for sewing pillows, snack bags and even notebook covers!
Do you like to make quilted pillows? What is your favorite pattern?