Are you ready to have some fun with a quick quilted project? Whip up one of these fun quilted pillow covers. One of the best things about a quilted pillow cover is they're a fabulous way to try out a new technique that you don't want to attempt on a full-size quilt. It also is a wonderful opportunity to practice hand or machine quilting on a much smaller surface. And what is ultra awesome is that it finishes way faster than a bed sized quilt.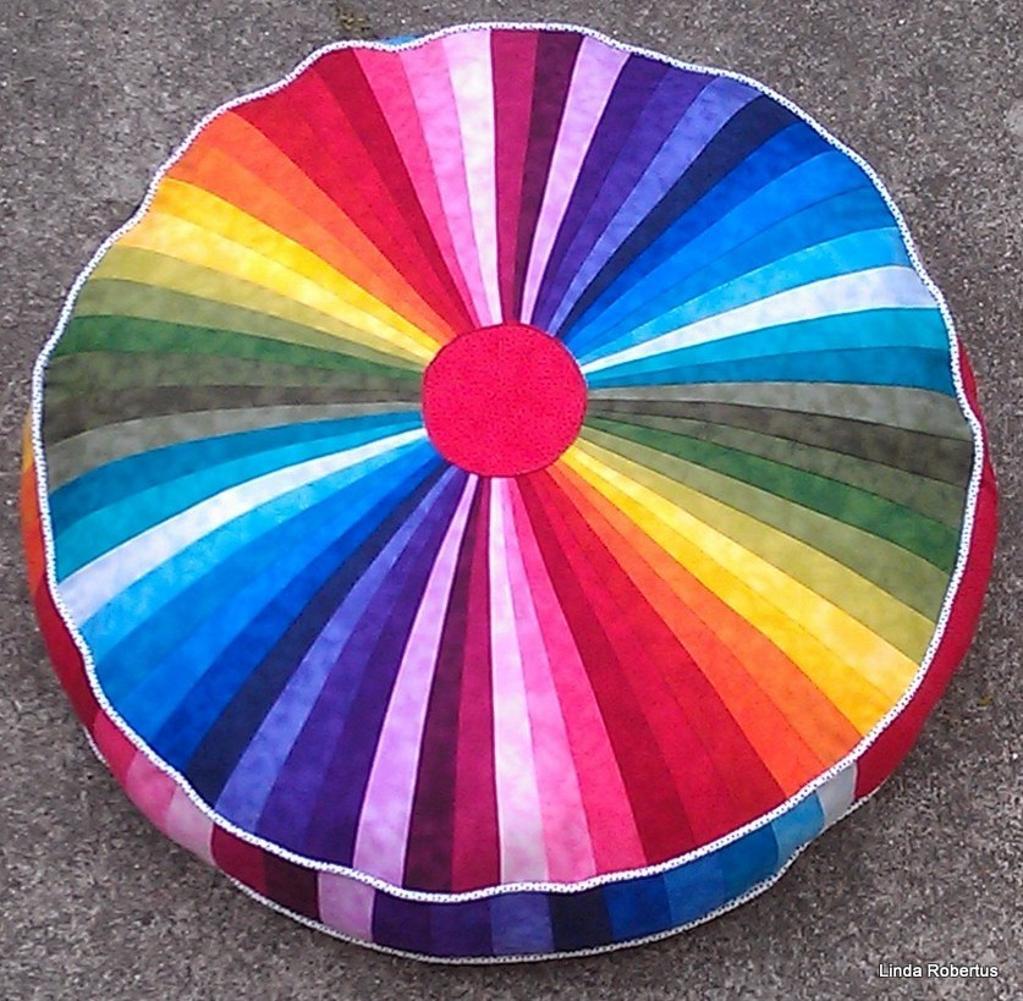 Photo via Craftsy member Linda Robertus
1. Giant Rainbow Floor Cushion Pattern
Measuring a huge 33″ diameter, this colorful floor pillow is a hit for any room or any child young or old! The top only takes 1 jelly roll of fabric. This fun pillow will delight anyone and with a height of 8″ is sure to be super comfortable.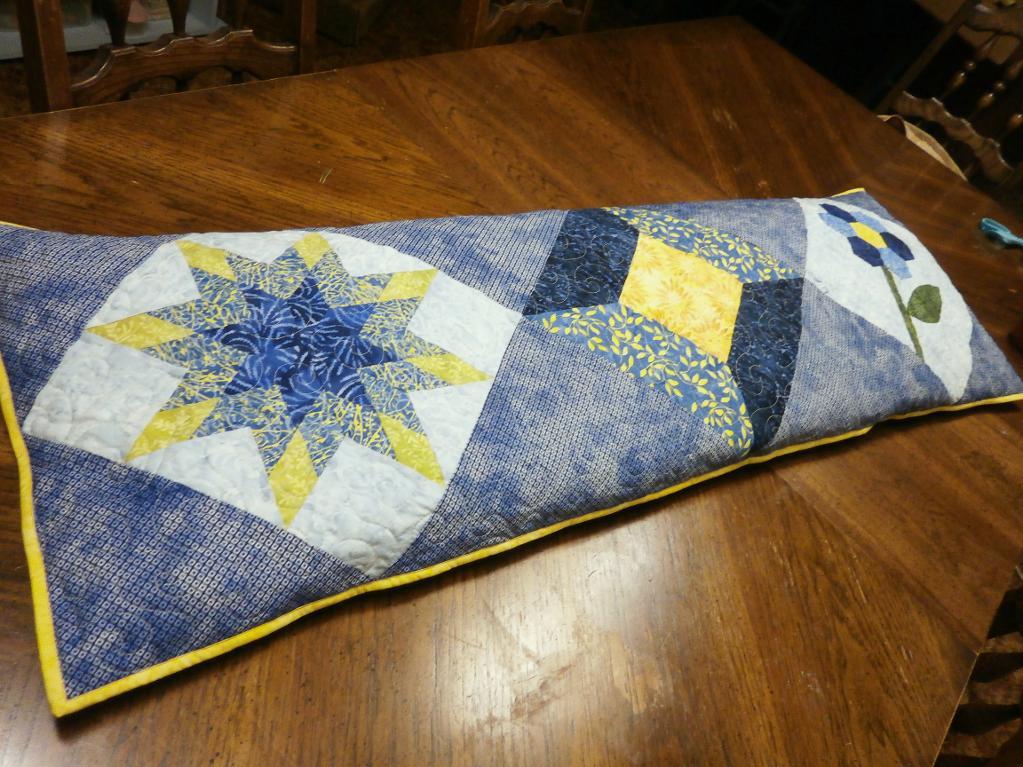 Photo via Craftsy member PamelaQuilter
2. Quilted Body Pillow
Everyone loves a body pillow! How much fun is a quilted one made out of 12 1/2″ blocks? Body pillows are the best to snuggle up with in bed, or sprawl out on the couch with one while watching a good movie. With this FREE pattern measuring a whopping 17 1/2″ x 52″, you can design the blocks and color schemes to match whatever you want so you can be comfortable and cozy in style.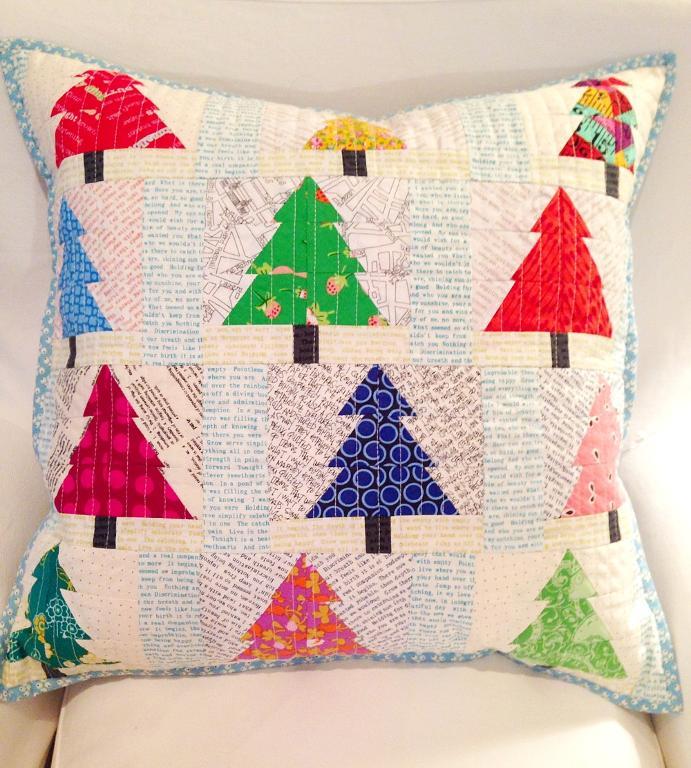 Photo via Craftsy member Tikki Patchwork
3. Christmas Trees, Pieced Patchwork Pillow Pattern
While Christmas trees are perfect in the holiday season, this puffy pillow can be used any time of the year. With fun fabric patterns and the adorable tree blocks, makes this quilted pillow a huge hit. An 18″ pillow consisting of 12 little tree blocks pieced together makes this a cute pillow to have in a home or office.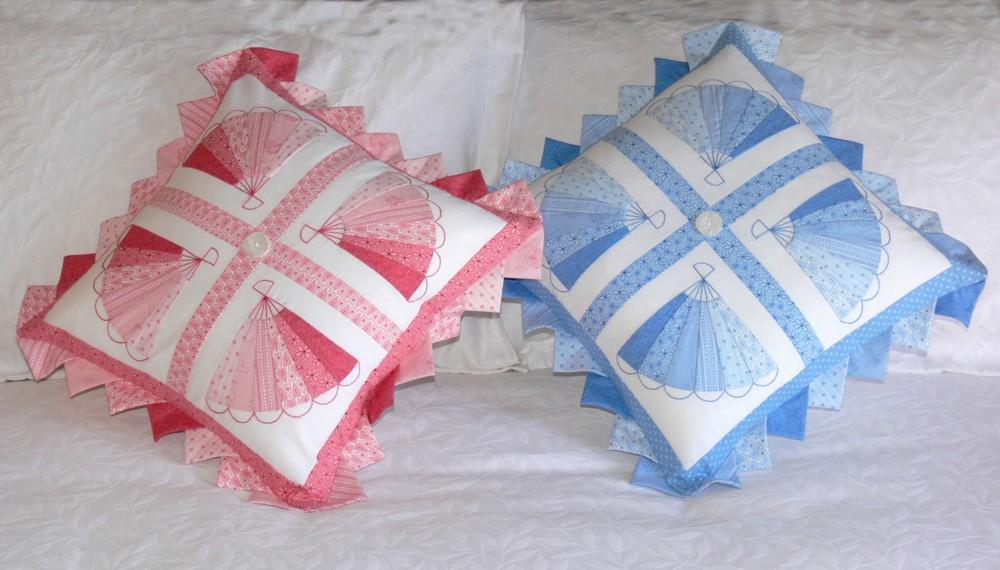 Photo via Craftsy member Val Laird Designs
4. Fan Dance Cushion Pillow Pattern
With the traditional fan pattern, you can't go wrong making this 18″ square pillow with fun picot edges. Using one color and pulling out shades of that color, creates a lovely fan. Embroidery stitching is added to make it truly look like four fans on a pillow.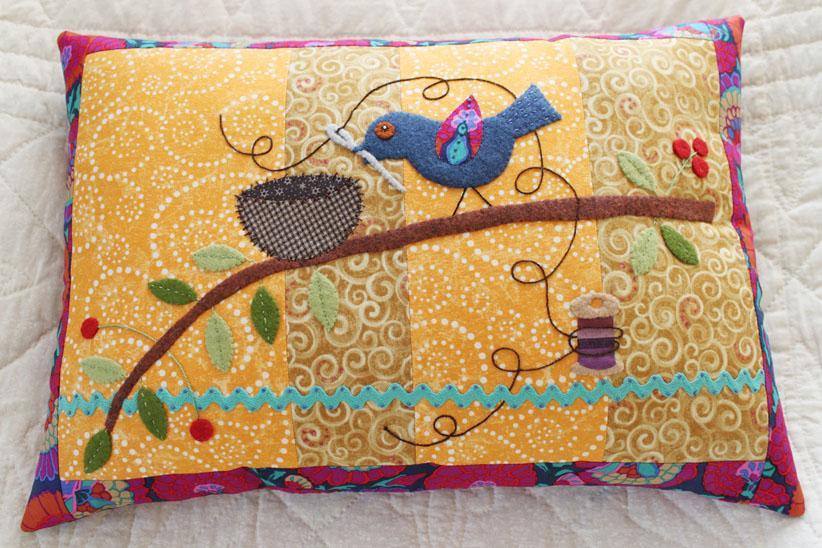 Photo via Craftsy member fiberbug1
5. Sewing Bird Pillow Pattern
This whimsical little bird can't wait for spring! Measuring 12 1/2″ x 18″, this adorable pillow belongs on any chair. You can embellish as much or as little as you want to make your feathered friend feel right at home.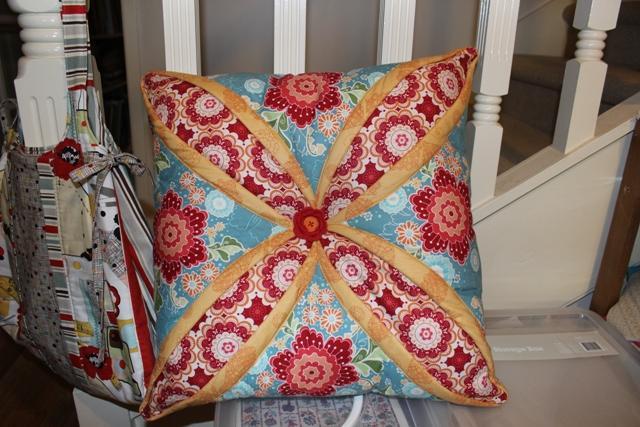 Photo via Craftsy member Little Red Jug
6. Folded Flower Pillow Pattern
Who can resist the fabric peaking out of the petals of the folded flower pillow? This fun quilted pillow is a welcome addition and will be quite a conversation piece with your quilting friends!
Find a great quilted pillow pattern and start making this fast and fun quilted project! Once you get the hang of it, you won't want to stop at just one!