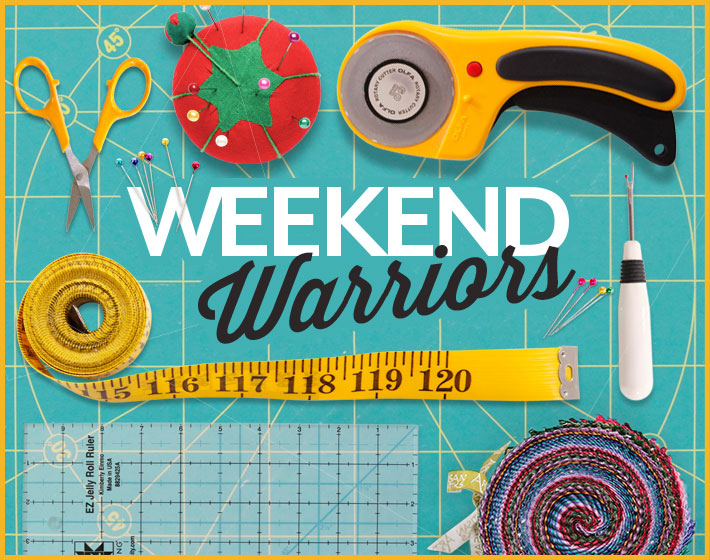 Summertime is all about enjoying the outdoors. Picnics, family reunions and days at the park are all made better with a homemade blanket! These quick-to-sew picnic quilts and projects will be your companion on hot days and starry summer nights, making it even more fun to enjoy the great outdoors. Better yet, you can start and finish each of these projects in a weekend!
Check out these fabulous picnic quilts and outdoor blankets!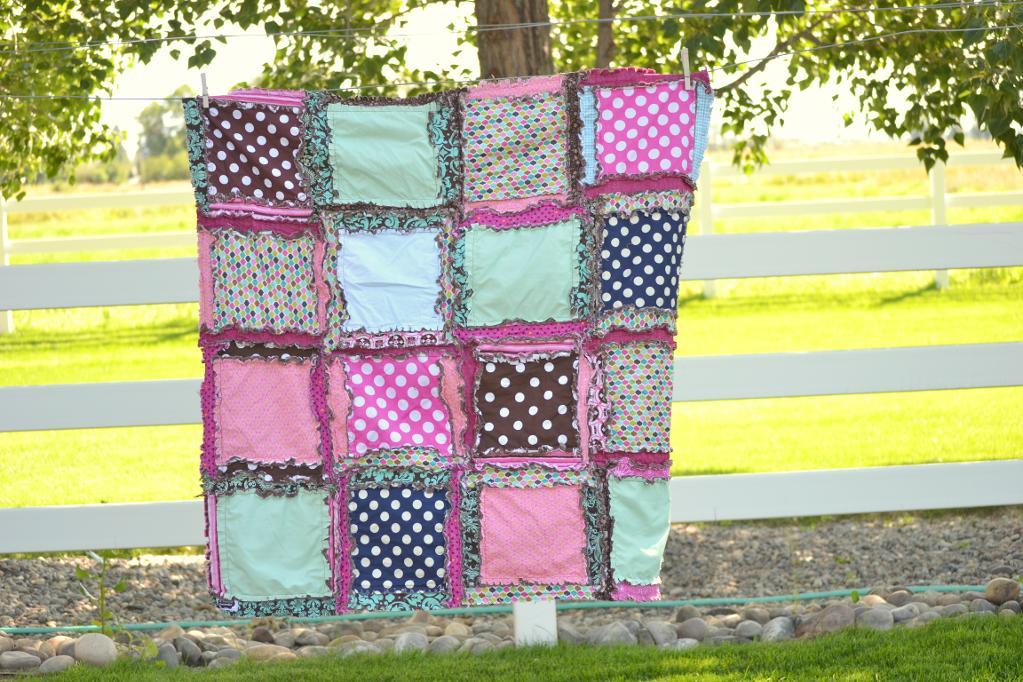 Photo via A Vision to Remember
Easy Rag Quilt
Beginners can put together this easy rag quilt, which only requires you to sew a straight line! From start to finish, this project takes a few hours, and the size can vary from a doll quilt to a king size by cutting additional blocks. Make this basic throw quilt to take on your next outdoor adventure!
Get the Easy Peasy Rag Quilt Pattern here.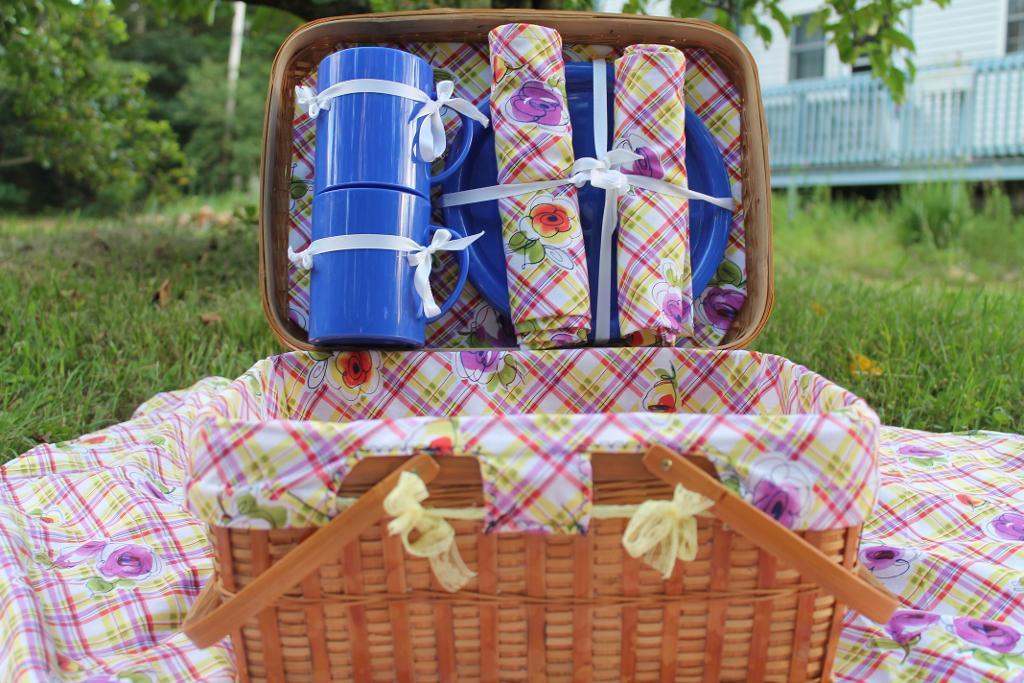 Photo via Bluprint member BEEutiful
Picnic Basket Set
Trim your picnic basket with a favorite fabric and make picnics more stylish! Simple ribbon will keep your picnicware in place, making it easy to take plates, cups and cloth napkins with you for an elegant meal outdoors. Don't forget to whip up the matching blanket!
Get the Picnic Basket Set tutorial here.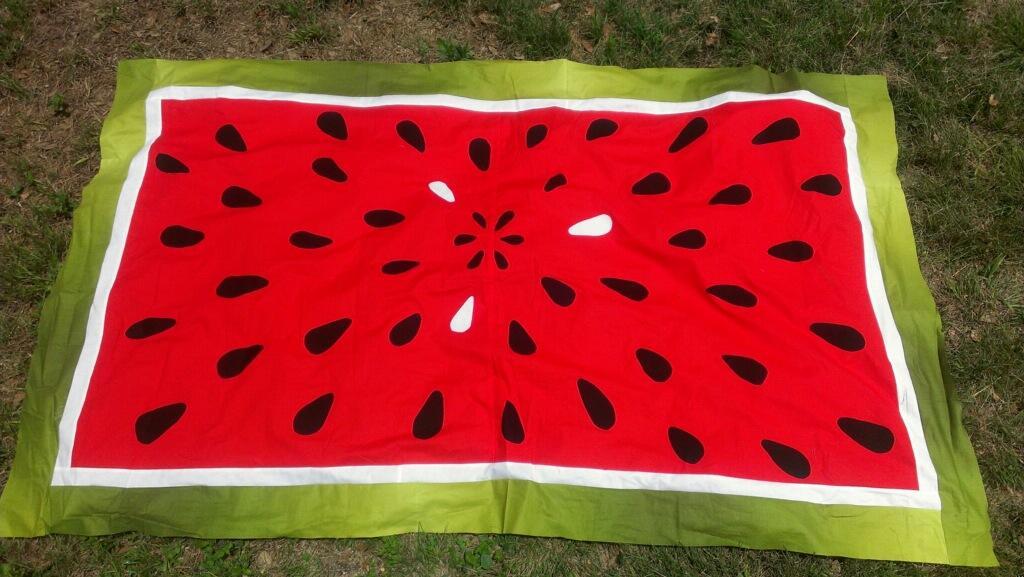 Photo via Bluprint member MissPrissQuilts
Watermelon Feast
An easy appliqué quilt pattern, this mouth-watering watermelon will have you ready for the summer. This quilt is easy to piece, and the perfect size for a picnic!
Get the FREE Watermelon Feast pattern here.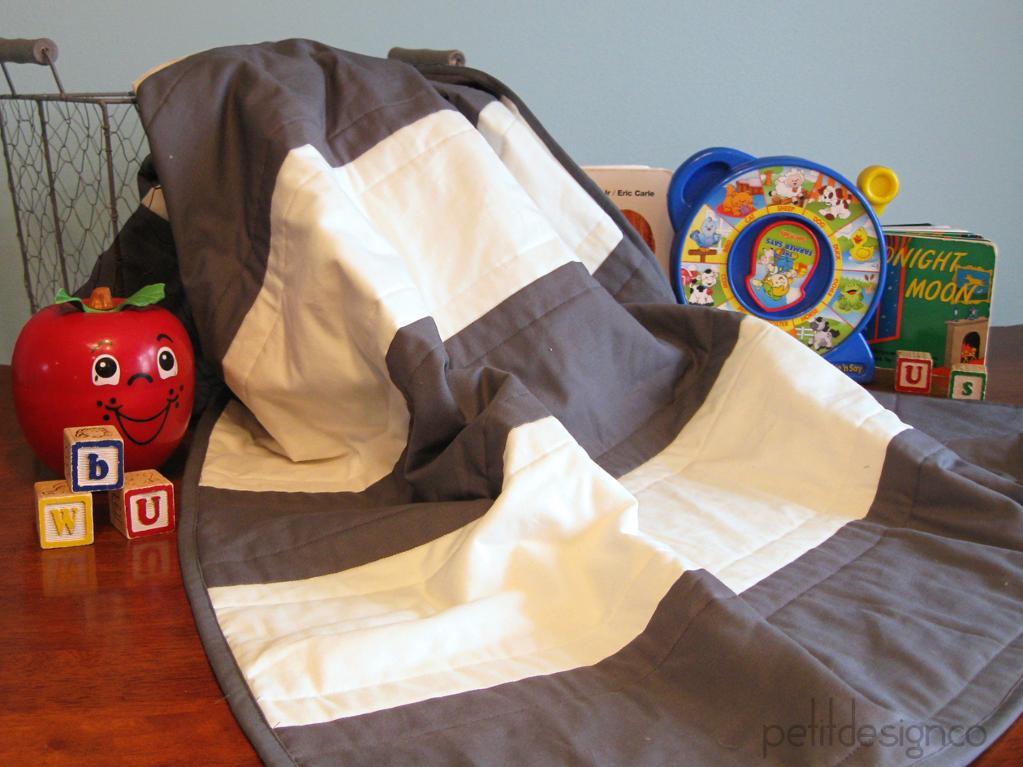 Photo via Bluprint member Petit Design Co.
Sunday Picnic Quilt
Who doesn't love a quick quilting project? Made with solid stripes, this picnic blanket can be made in your favorite neutrals, team colors or a rainbow of hues. It finishes at 36″ x 54″, a great lap quilt size.
Get the Sunday Picnic Quilt pattern here.
Photo via 4girlsdesigns
Insulated Lunch Bag Set
Keep your food and drinks cool with an lunch sack and reusable snack bags. Carry drinks, sandwiches and chips for your whole family in this easy-to-sew bag with carrying strap. Use pre-quilted material to make the project even faster!
Get the Insulated Large Lunch Set Sack pattern here.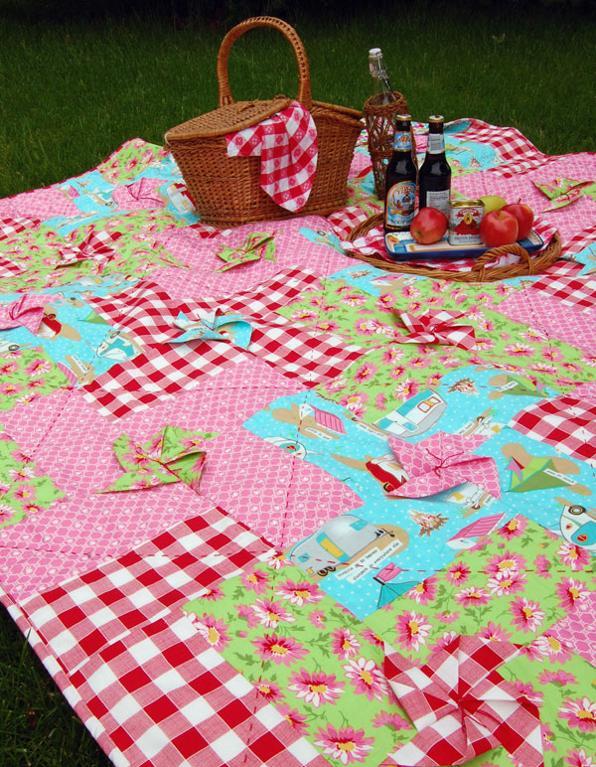 Photo via The Cloth Parcel
Pinwheel Picnic Blanket Set
Pretty pinwheels make this 3-D outdoor quilt a lot of fun to make and use. Go for red, white and blue fabrics for a patriotic feel, or choose bright prints for a blanket that can be used year round. This pattern is for advanced beginners to intermediate quilters.
Get the Pinwheel Picnic Quilt pattern here.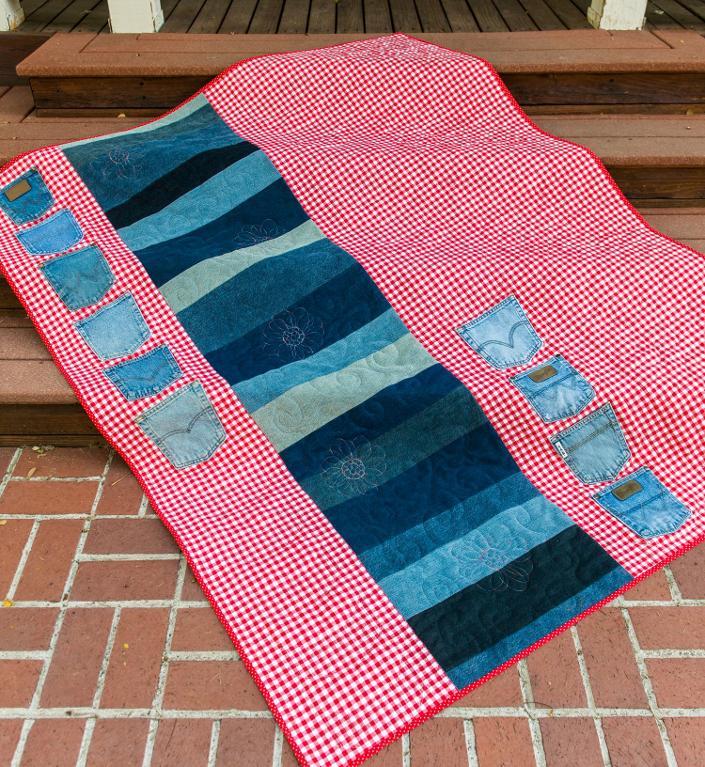 Photo via Inventive Denim
Denim Picnic Quilt
Do you have five pairs of spare jeans laying around? Turn those ill-fitting jeans into a cool quilt, featuring gingham fabric and denim pockets for a country, casual style. This quilt is fast and easy, and only uses two yards of fabric and the pockets are ideal for storing utensils and napkins.
Get the Denim Picnic Quilt pattern here.
Can't find time to make a picnic blanket this weekend? Pin this photo to keep these patterns nearby.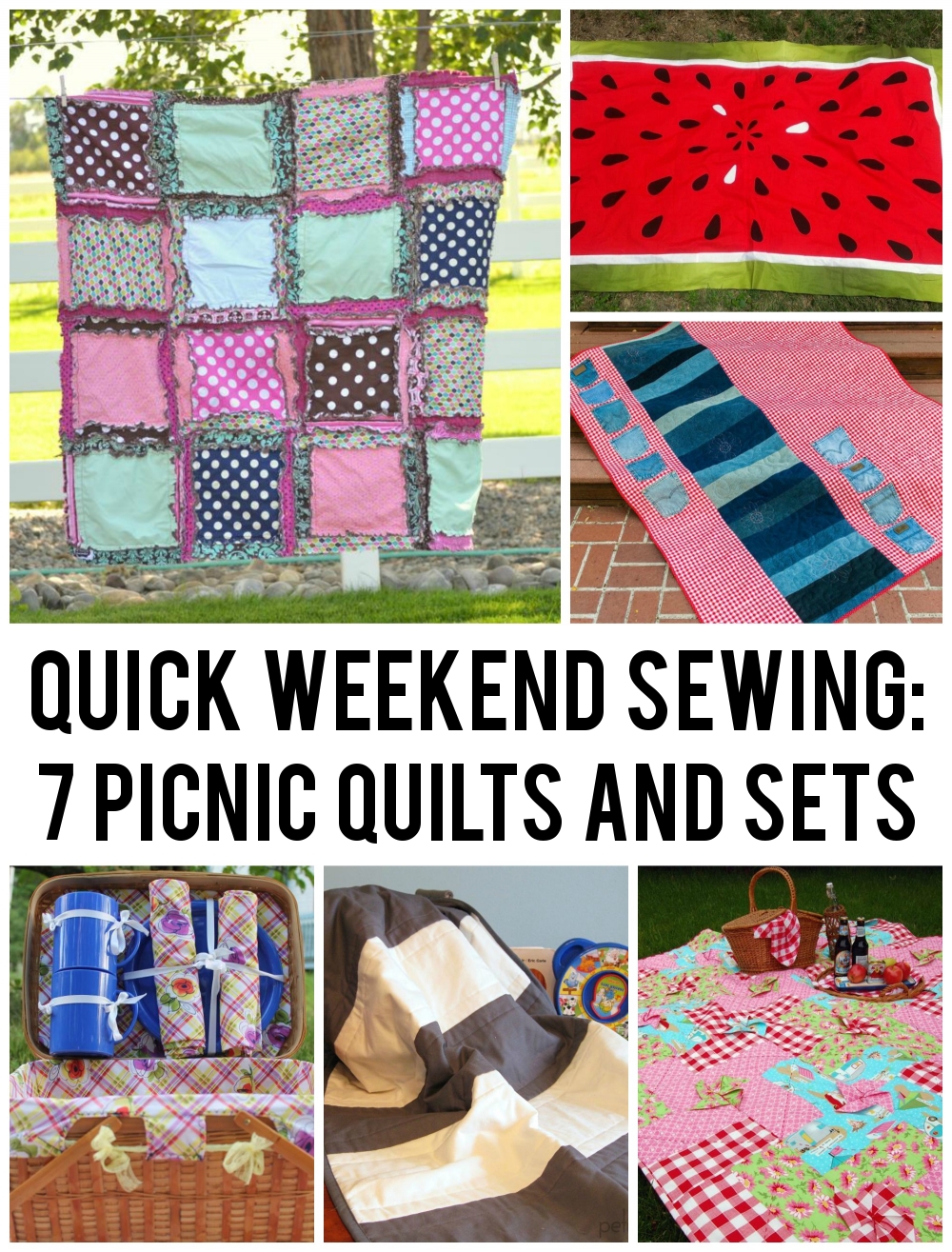 Get Fabric You'll Love, Fast!