Quilts are not only a display of artwork but also a wonderful accessory that can serve a very useful purpose, especially in your kitchen. We spend so much of our time in the kitchen, why not make it a place that is not only functional but one of beauty. We can enjoy working in our kitchen by sprucing it up with some lovely quilt patterns.
Read on to find some wonderful quilted kitchen accessories!
French Countryside Kitchen Ensemble via Craftsy member Debbie Kratovil Quilts
Tea setting
Bring a little sunshine into your kitchen with this three-in-one bright pattern that includes the 17″ table topper, tea cozy and hot pads. As a bonus you get instructions on how to make the 3-D flower in the middle of the topper!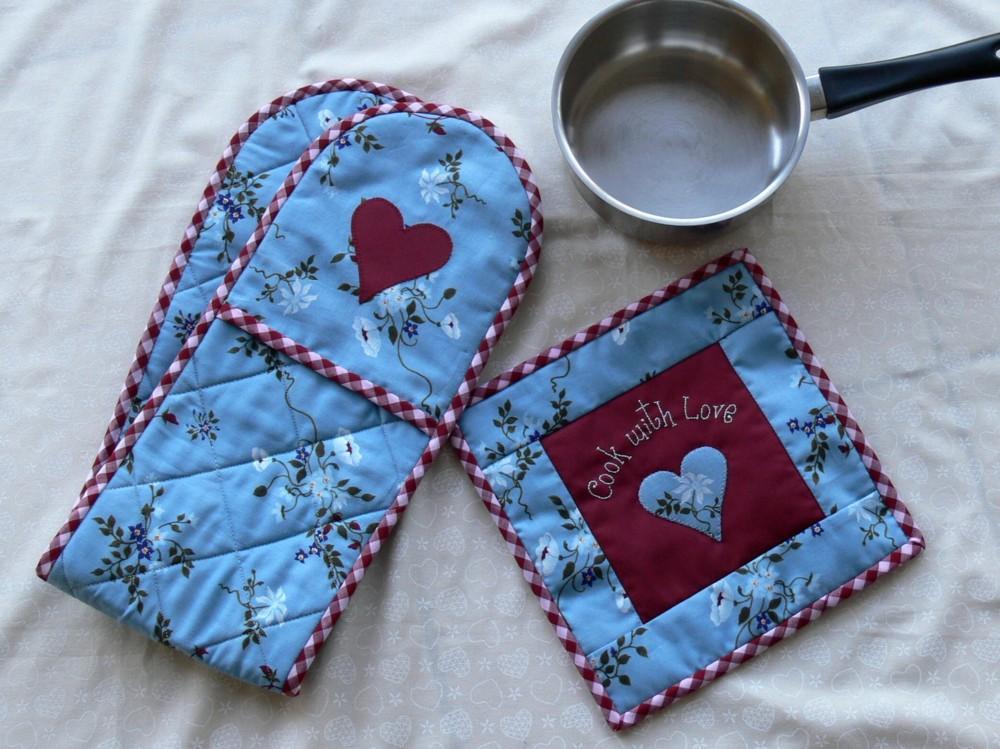 Cook with Love Oven Mitt and Trivet via Craftsy member Val Laird Designs
Lovely mitts
This lovely one-piece oven mitt will never have you searching for the second mitt again! Labelled as a beginner-level project, it will whip up in no time. With a sweet saying, everyone will feel love in your kitchen. This would also make a great gift for Valentine's Day for that special friend!
3D Lilies via Craftsy member Jackies Art Quilts
Fabric flowers
Imagine having these colorful lilies displayed on your kitchen table? They add a touch of beauty and are easy to make. Create them in the colors of your kitchen or make them as gifts for friends and family. Measuring 10″ high and 4″ wide, they are an eye catcher for any room. Once you make one, you won't be able to stop!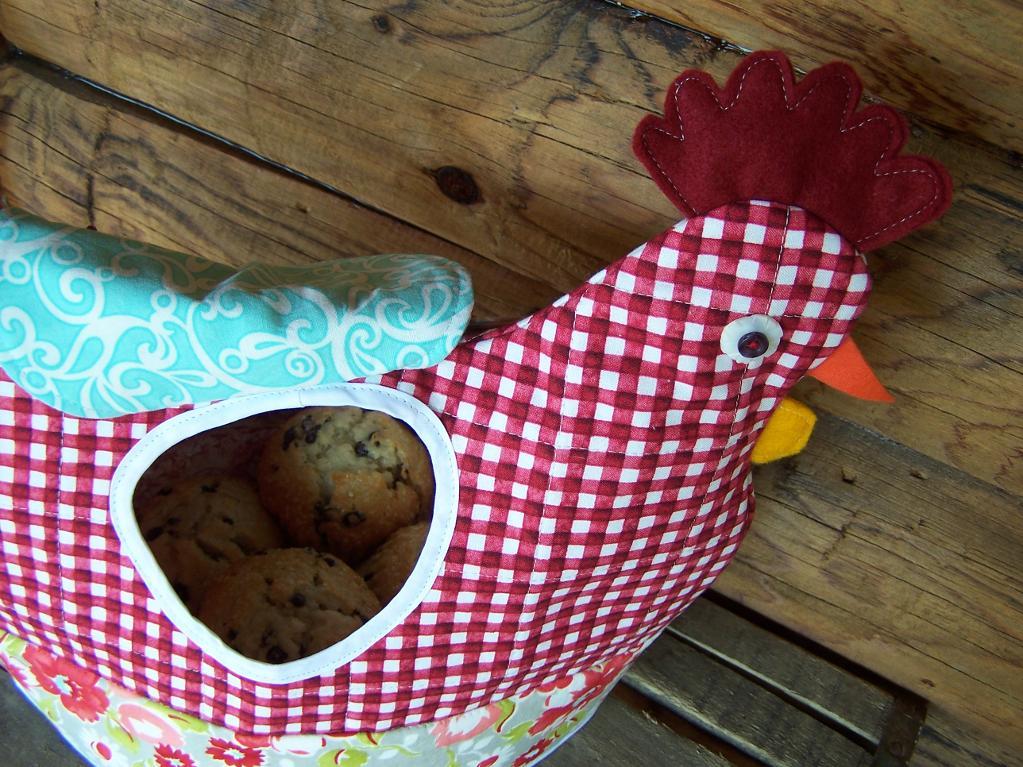 Chicken Cozy Pattern via Craftsy member Sherri Noel
Country cozy
You just can't show kitchen patterns without an adorable Chicken tea cozy! Measuring in at 15.5″ by 11.5″ it boasts versatility. It can be used as a cover for a bowl of treats or muffins as the little wing lifts up to allow you to grab your treat! use a child's favorite fabric or a fun plaid or dots to really make this chicken squawk. This is too cute not to make. Kids and adults alike will love grabbing a snack from the chicken!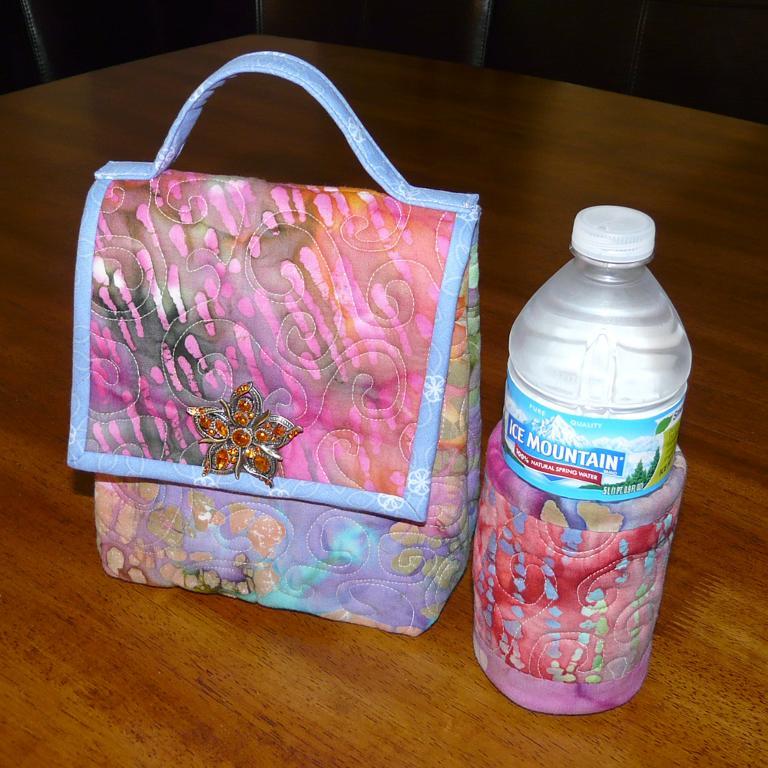 Quilted Lunch Bag and Beverage Cozy #508 via Craftsy member Paulette Mo
Stylish sack
Most of us have lunches to pack, whether it's for kids or adults. Why not make a useful lunch pack and beverage carrier? The bag measures 7″ high, 6″ wide and 3″ deep and is made with three layers of insulating material. Your colleagues will be clamouring to get you to make them one. With a pocket on the inside and one on the outside, brown bagging it has never been so stylish and practical!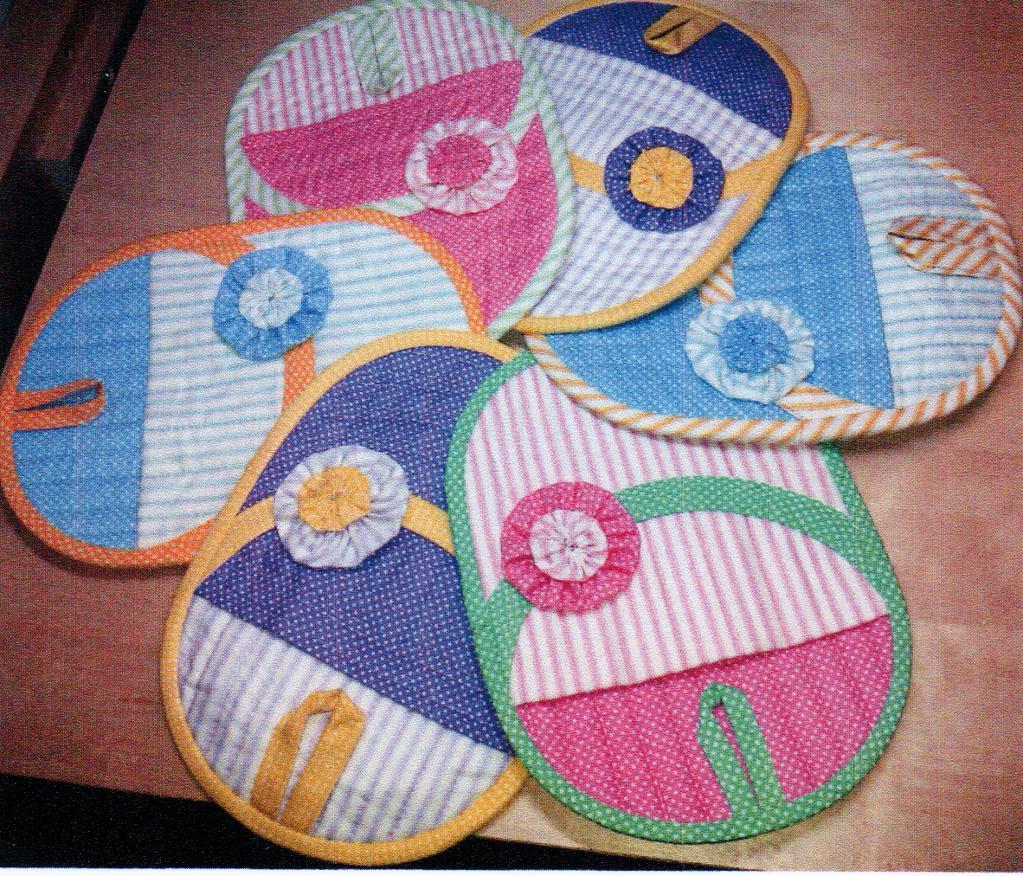 Oven mitts/pot holder via Craftsy member sarahwell937926
Double duty
Brighten up your kitchen with these two-in-one potholder/oven mitts. Labelled as beginner and using only three fat quarters, this combination is sure to be a hit! Take a look at the adorable flower accent, and they even have a loop to hang them when not in use. Try making them with stripes and solids, or circles and squares to make them pop in your kitchen. Make up a dozen and use them for hostess gifts throughout the year.
With all of this kitchen eye candy, your kitchen will be blooming with color in no time! Check out the other Craftsy patterns for more inspiration!