Men love quilts (who doesn't?) and men love gifts (ditto). It's only fitting, then, that the men in your life are secretly hoping you'll make them something. My husband isn't brave enough to let me sew him clothing, but he's always pestering me about making him another quilt or a new messenger bag.
Whether you're looking for a birthday gift, holiday present or a just-because surprise, check out these quilted gifts for men that any guy would love to get!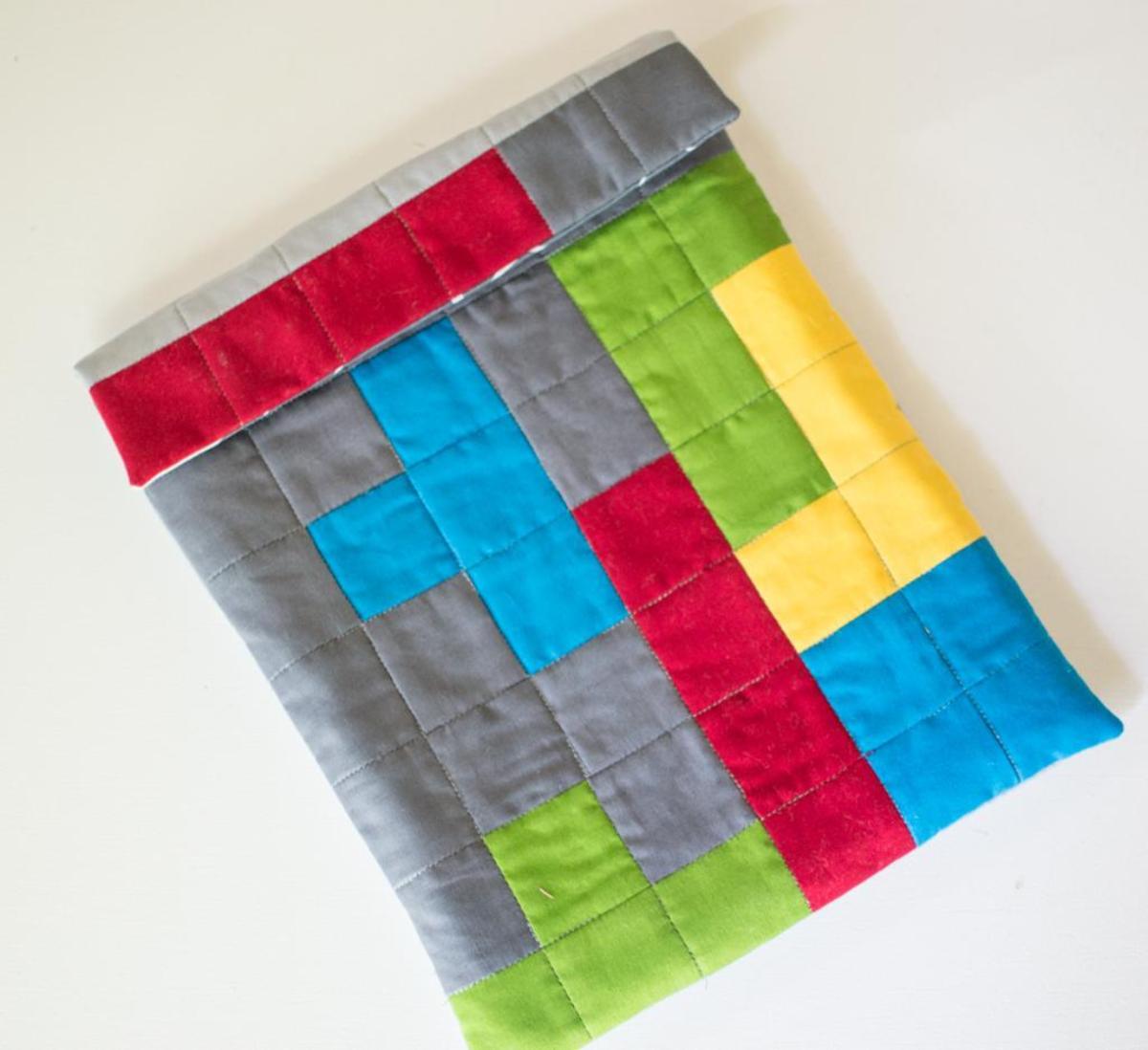 Photo via Bluprint instructor Caroline Fairbanks-Critchfield
1. Tetris Tablet Case
Any guy who was around in the '80s and '90s knows these brightly colored shapes! Use this free pattern to create a case for his iPad or tablet in no time. Vibrant scraps on a gray background mimic the pixelated Tetris game, as does easy grid quilting to keep it all together. It closes with two magnetic clasps instead of buttons or zipper for easy assembly.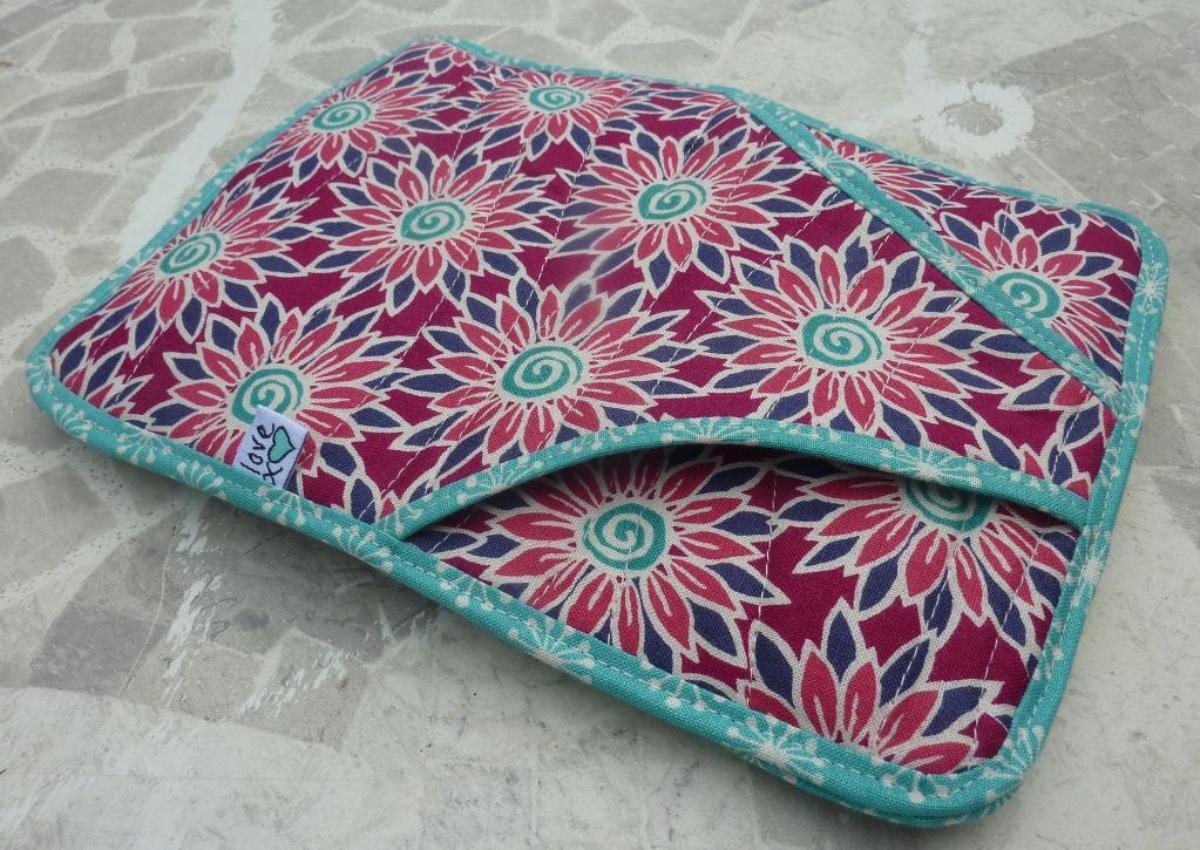 Photo via Bluprint member love from Beth
2. The Tablet Glove
If an entire sleeve is a little bit overkill, the Tablet Glove case will keep his tablet safe but functional. The "glove" in the back lets the user hold his tablet in one hand, improving productivity and ergonomics. Don't be fooled by the pink floral fabric: this would look great in a neutral, textured material like the Essex Yarn-Dyed Linen for a sophisticated look.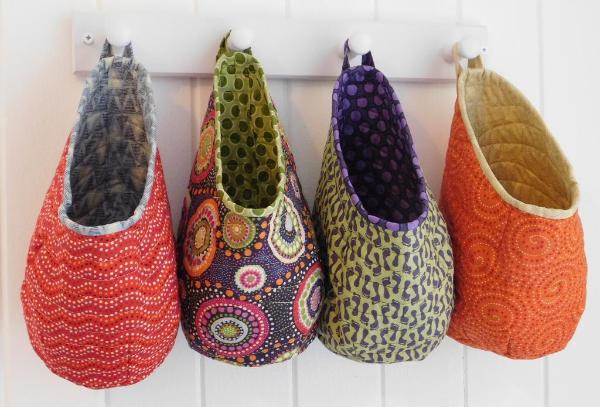 Photo via Bluprint member love from Beth
3. Storage Pods
My guy appreciates a designated place to stash his stuff. This pattern, featuring some bold geometric prints or muted grays and browns, would be a welcome addition by our back door, perfect for holding keys, wallet and phone. These quilted gifts for men sew up quickly and make great stashbusters; they only require two fat quarters!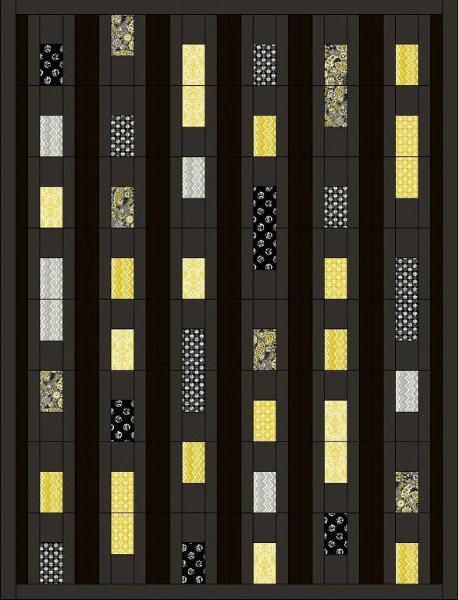 Photo via Bluprint member Purrfect Spots
4. Midnight in Manhattan
This project is a bit more labor intensive than others in our roundup. But by quilt standards, it's easy and straightforward to assemble from yellow and gray prints and gray and black yardage. This bold quilt features only rectangles, making chain piecing easy. Perfect for beginners trying out their first quilted gift!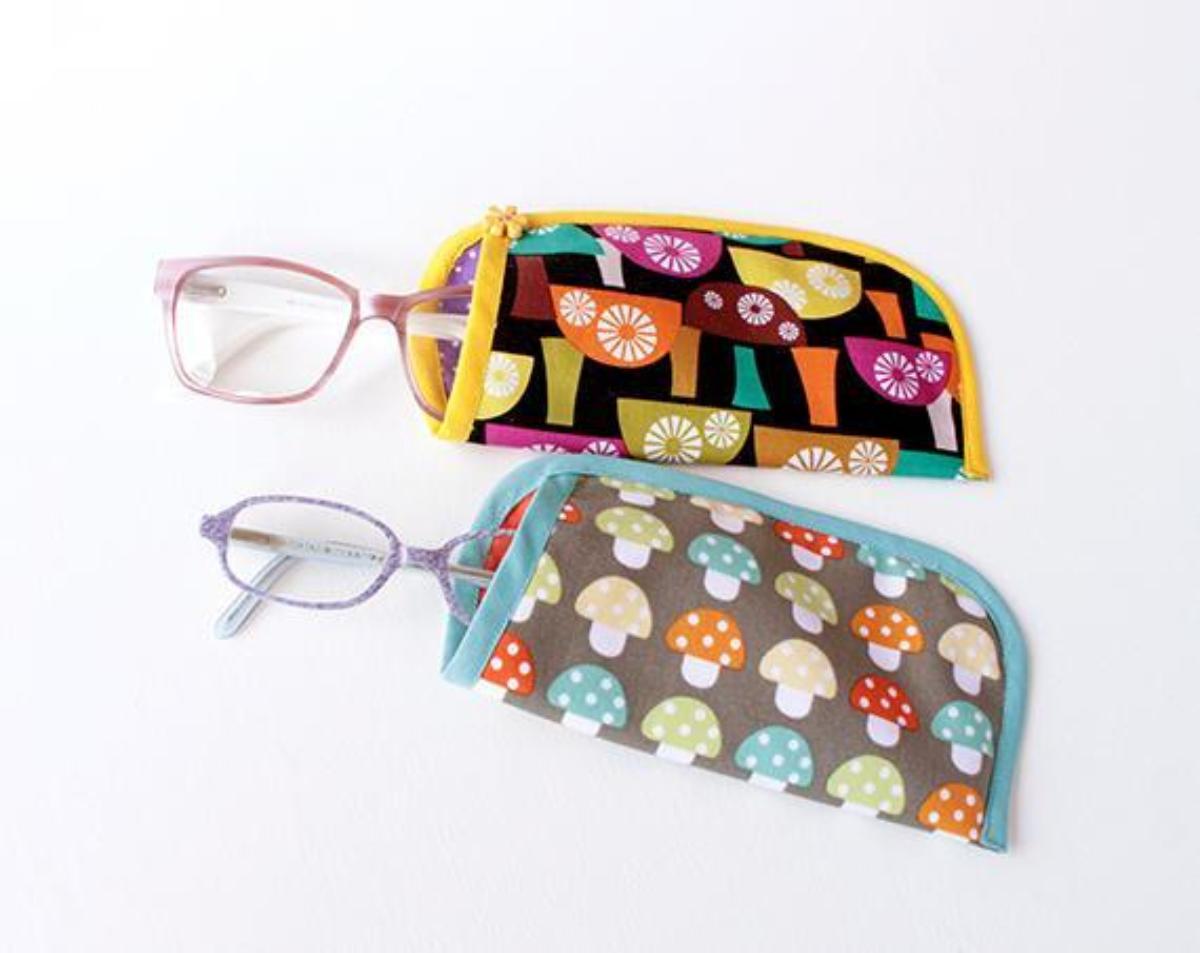 Photo via Bluprint member Pupurita
5. Mushrooms Eyeglass Case
Is your guy always scratching or losing his specs? Solve the problem by making him a simple eyeglass pouch or two in a print or color he loves. Get adventurous with denim or linen, or embroider his initials on the side for a personalized touch. What about lining it with microfiber as a cleaning cloth? The pattern includes two sizes, adult and children: perfect to make again and again.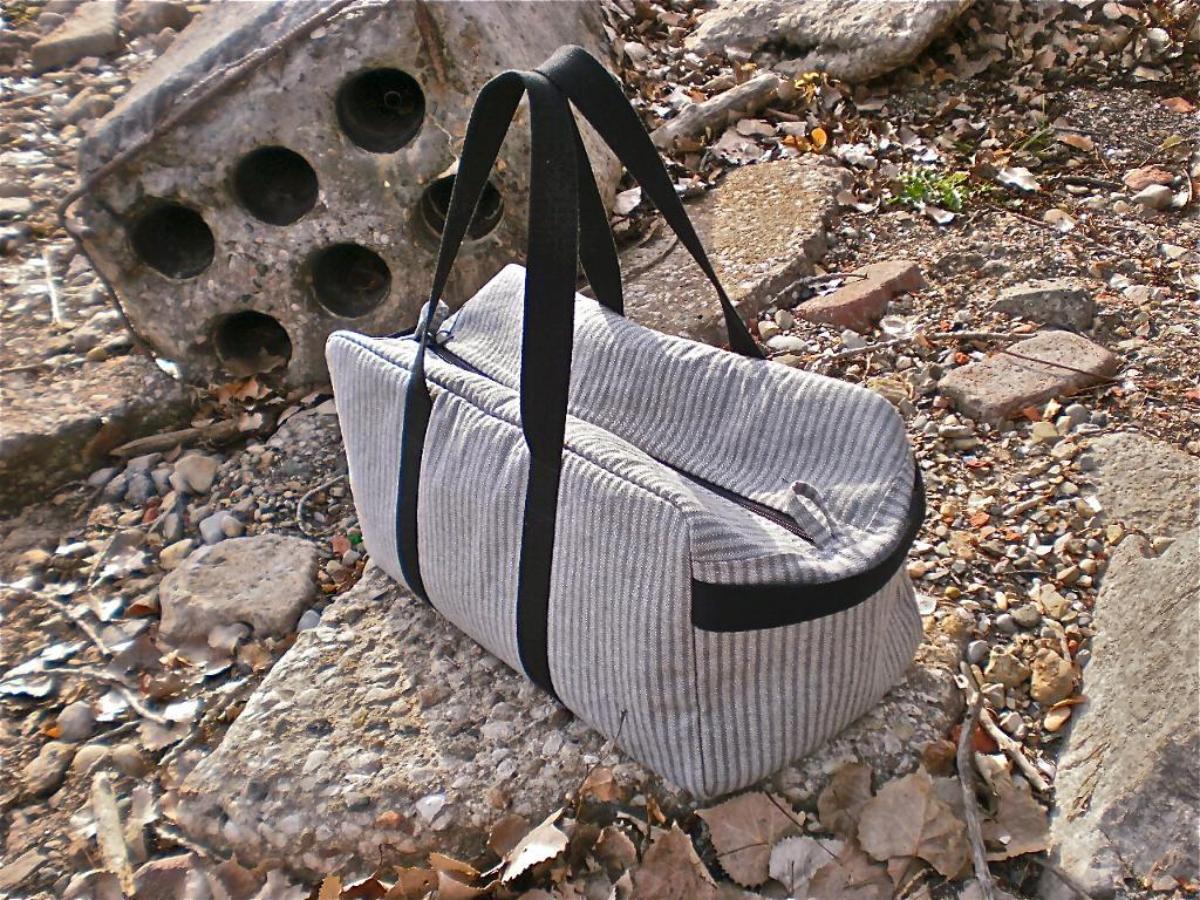 Photo via Bluprint member Guy Latulippe
6. Intrepid Duffle Bag
OK, OK, so it's not a quilting pattern… but quilters love making bags, right? The Intrepid Duffle will become his new favorite travel bag, hands down. It's small and lightweight yet carries enough for a short weekend trip. Plus this bag makes a great skill builder for quilters looking to transition into other types of sewing: the pattern includes a zipper and a lining.
Looking for more gift ideas?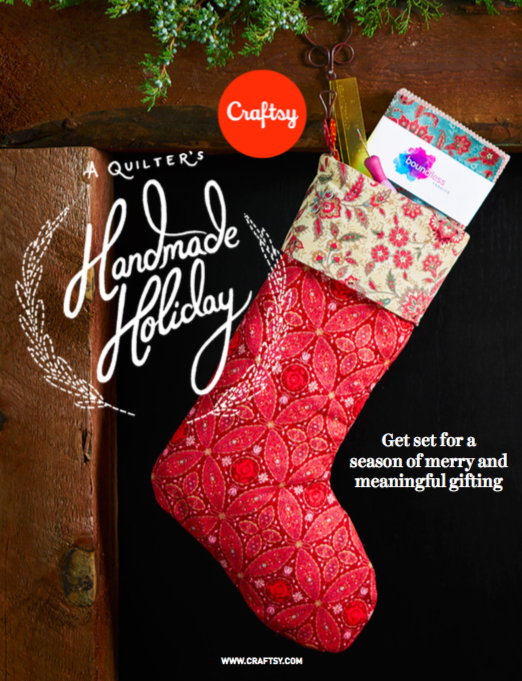 Flip through our digital gift guide, full of kits, patterns and plenty of ideas to make this holiday season the most creative one yet.