'Tis the season for giving, and what better way to give a gift than to stuff a stocking? A quilted Christmas stocking stuffed with surprises makes a fun traditional gift with just a little bit of effort.

Jolly Stockings Runner pattern via Bluprint member Angie's Bits and Pieces
Whether you plan on quilting a stocking to give to a friend, a secret swap partner, a local charity or a furry family member, here are a few tips and ideas to make the gift giving fun and as easy as stuffing a stocking!
Stockings for friends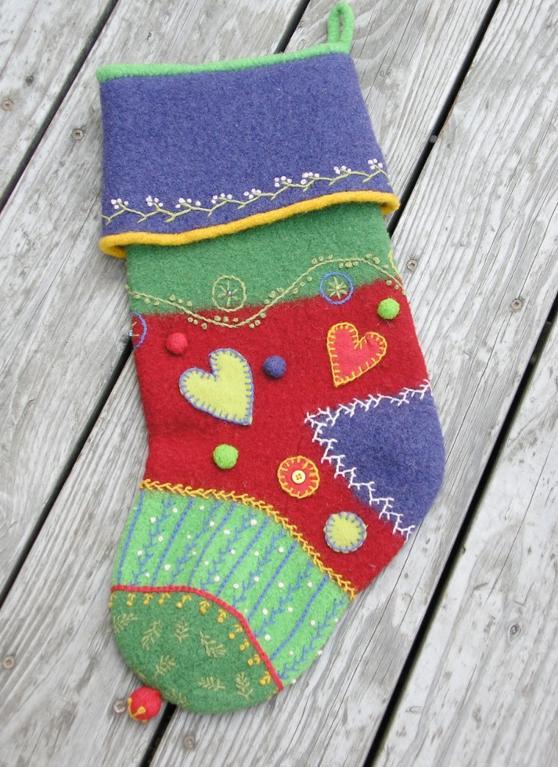 Felted Crazy Quilt Holiday Stocking pattern via Bluprint member woolysomething
This adorable stocking could be personalized in favorite colors for your friend. Adding initials or charms would make a perfect package for a small gift or baked treat. Craft supplies, fabrics, threads and gift certificates would fill this nicely! It could be made from easy patchwork with the addition of a variety of decorative stitches. The stocking itself is a gift! Get the Felted Crazy Quilt Holiday Stocking pattern here.
Stockings for swapping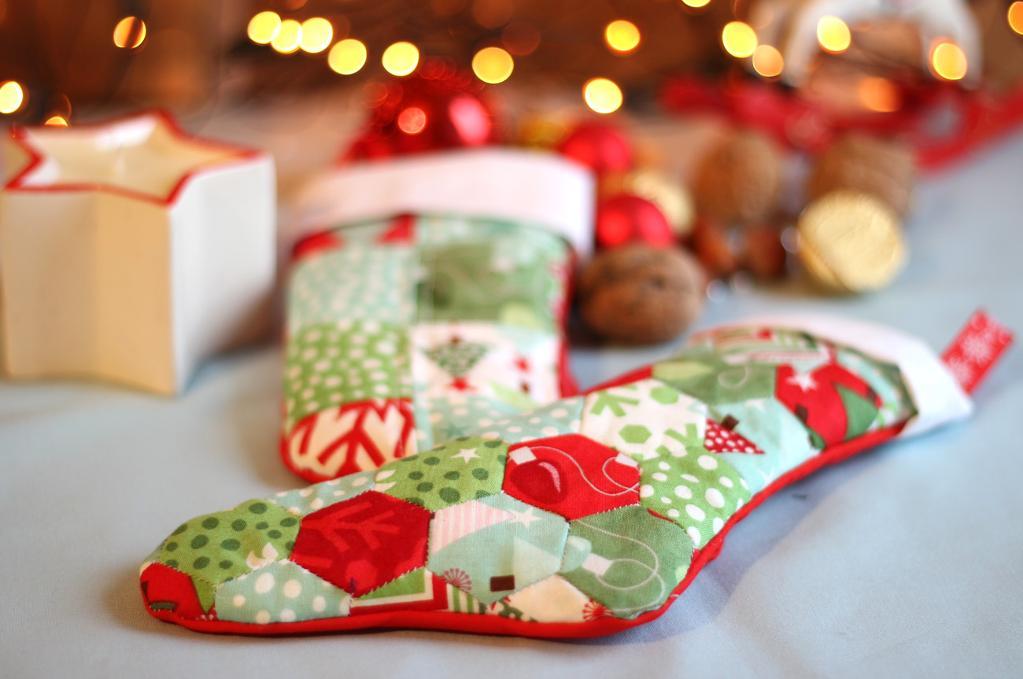 Christmas stockings pattern via Bluprint member KalinkaSasha
If you are participating in a stocking swap with quilting friends, this little pieced hexie pattern will be sure to impress! The work involved in this stocking will be truly appreciated by another stitcher. It would be perfect for holding a package of needles, a mini charm pack and some sweet treats. Don't forget that replacement rotary blades, small scissors, thimbles, marking pens and spools of thread make great stocking stuffers as well. A rolled up fat quarter or two is always a good gift for a fellow quilter. Get the Christmas Stockings pattern here.
Stockings for charity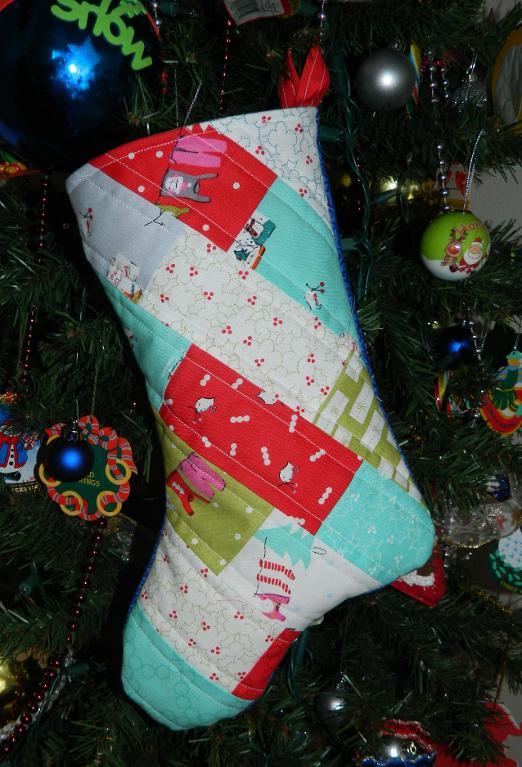 Charming Stocking via Bluprint member SewSimpleDesign
If you are filling a stocking to donate, this free pattern is a good choice. Remember to ask which gift items are appropriate when donating and whether or not they should be individually gift wrapped. Some charities need to screen and sort gifts before distribution so gift wrap may or may not be allowed.
Typical suggestions include mittens, gloves and knit hats. Lip balm, lotion and socks are also usually in demand. Gift cards in various amounts to super stores and grocery stores are greatly appreciated and mints and snacks can also be good for stuffing.
If you are donating items for children, discount stores often have art and school supplies as well as small toys, puzzles and games. Also, warm socks and mittens are always a good idea.
Don't hesitate to ask your local volunteers for items that are most in demand. They can give you specific suggestions for items that are needed. Next time you are out shopping, look for "giving" trees that have tags with requests for certain items. There are so many ways to give, it doesn't take much effort to find worthy causes.
Get the Charming Stocking pattern here.
Stockings for pets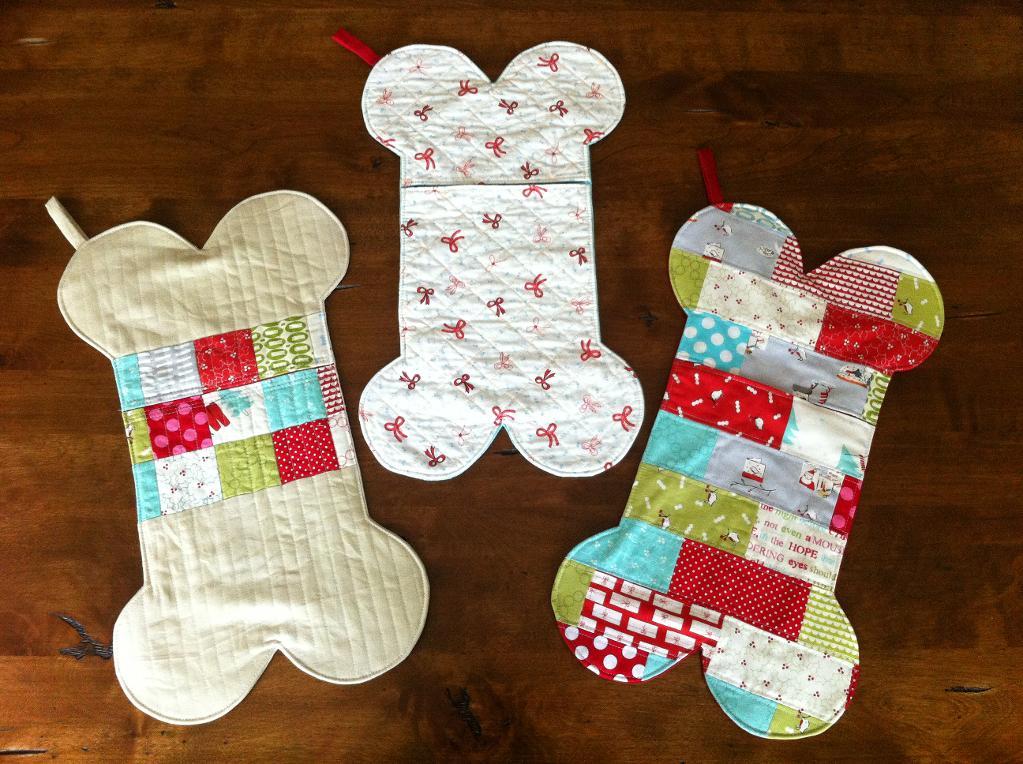 Dog Bone Stocking patterns via Bluprint member Quarks and Widgets
Let's not forget our furry friends this holiday season! They love us all year long and they deserve a gift as well. Wouldn't these adorable dog bone stockings be perfect for stuffing with chew toys, a new collar or some doggie treats?
While you are pampering your pooch, don't forget about the animals at our local shelters this holiday season. While you should always contact your local shelter for a list of needs, they are always wishing for used towels, food, litter, grooming supplies and treats. Better yet, volunteer a few hours of your time over the holiday vacation to give regular staff some time off!
Get the Dog Bone Stocking patterns here.
Mini stockings for gift cards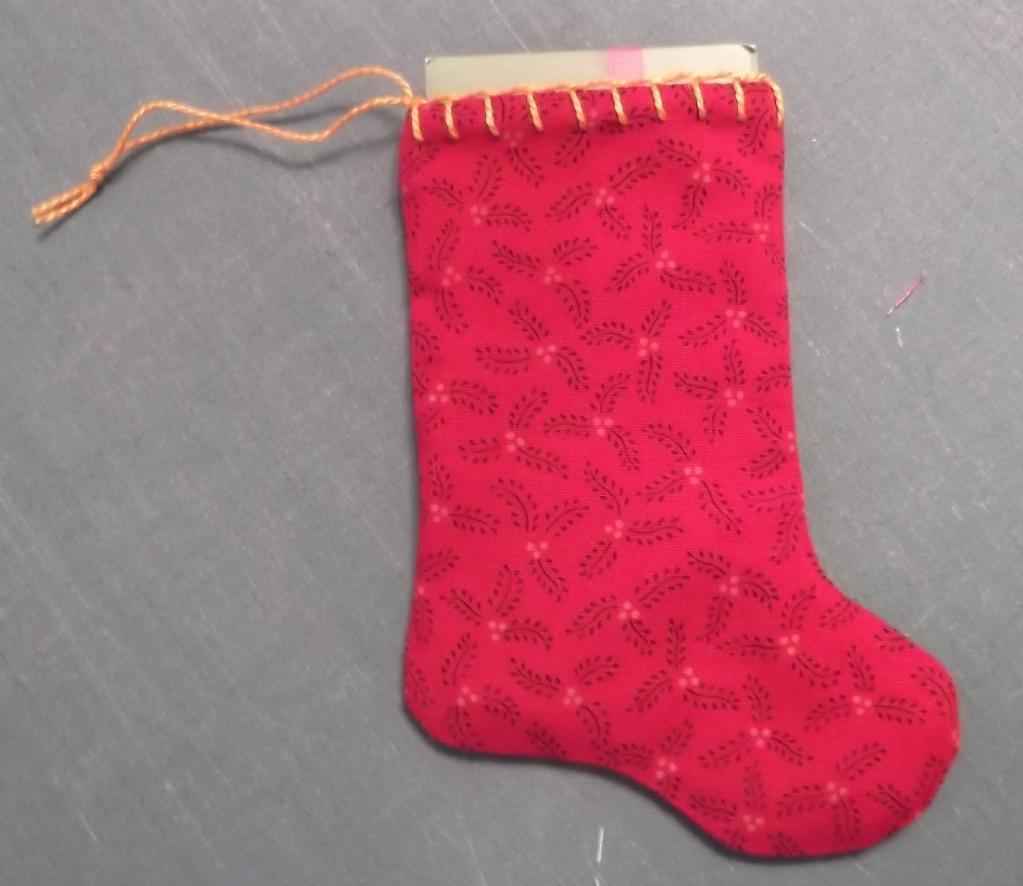 Christmas Stocking Gift Card Holder via Bluprint member scrapsaver
Sometimes finding the perfect gift just isn't going to happen. That's when a gift card suddenly becomes the perfect gift! If you are shopping for a teenager, a gift card is always a safe bet. But why not tuck it into a tiny stocking and hang it from the tree? Having the recipient hunt for their own little gift on tree can be fun! Personalized mini stockings will prevent any confusion if you have more than one stocking hidden. Get the Christmas Stocking Gift Card Holder pattern here.
Gifts for giving
Whether you are hanging the stockings by the fireplace or trimming the tree with mini stockings, may they bring joy and cheer to whomever you share them with. If you are giving them away or donating them to a good cause, may your heart be filled with as happiness as those who will receive your gifts. The season of giving reminds us that it truly is better to give than to receive!