Is there any joy greater than welcoming a new baby into the world? Babies give us so much to celebrate, but they require quite a bit of equipment as well! Quilted baby gifts can be easy to make and will be sure to touch a new mom's heart.
We recently rounded up quilted toys and pre-cut baby quilt kits, and now we've gathered a whole list of gift-worthy projects for little ones! If you are lucky enough to be celebrating a new arrival, or know someone who is, here are some of the fun baby related patterns available in the Bluprint shop.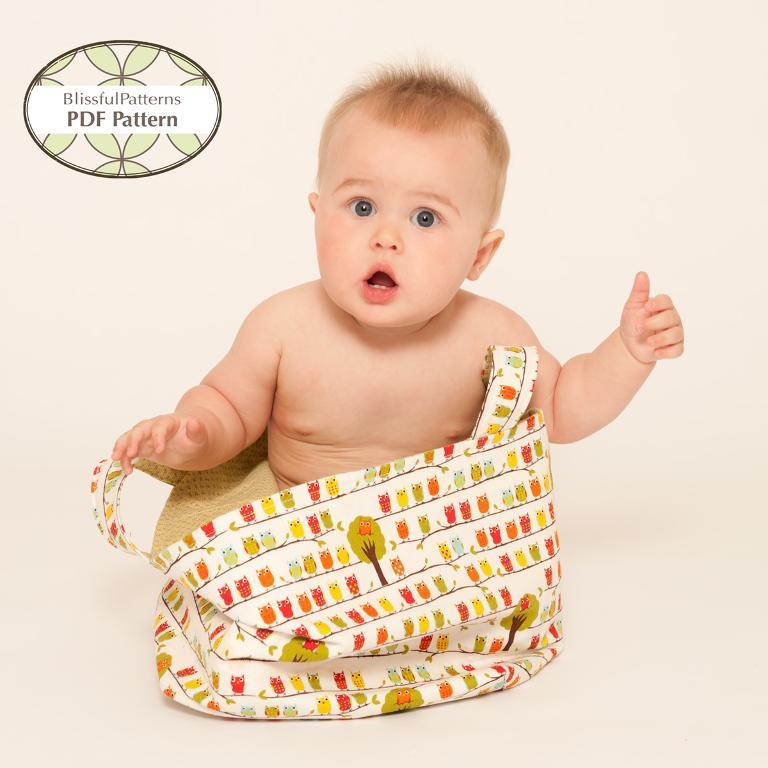 Photo via Bluprint member Blissful Patterns
Fabric Bin
This fabric basket will hold all kinds of baby gear and toys. It would also work well as a cute gift bag for a baby quilt!
Get the cute fabric bin pattern here.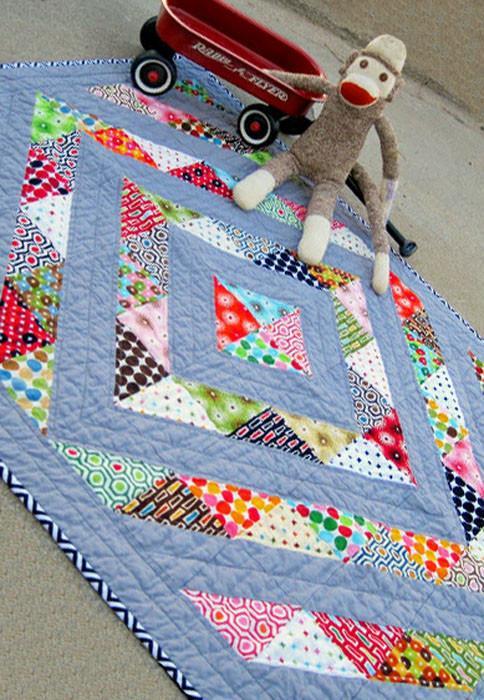 Photo via Bluprint member and instructor Amy Gibson
Perfect Prism
A sweet quilt like this is an obvious choice. Choose fabrics and colors that will coordinate with the nursery theme. Remember to fasten down seams and bindings very well as little toes and fingers will be squirming about. Also, embellishments such as buttons and ribbons can be fun, just make sure they are securely attached so as not to be a choking hazard. Keeping baby safe is just as important as keeping baby warm!
Find the Perfect Prism Charm-Friendly Baby Quilt pattern here.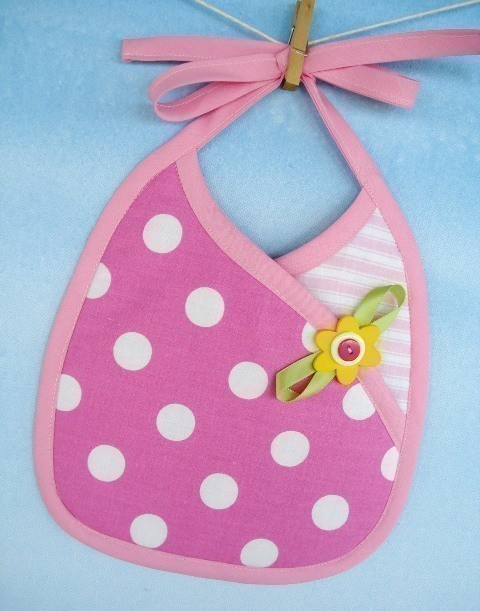 Photo via Bluprint member Precious Patterns
Crossover Baby Bib
Messes will happen! New babies are delightful and charming, but they do make messes. This cute baby bib is reversible and will soak up any spills. It can be made for boys or girls, just choose some fun bright fabrics and keep baby clean with style!
Find the Crossover Baby Bib pattern here.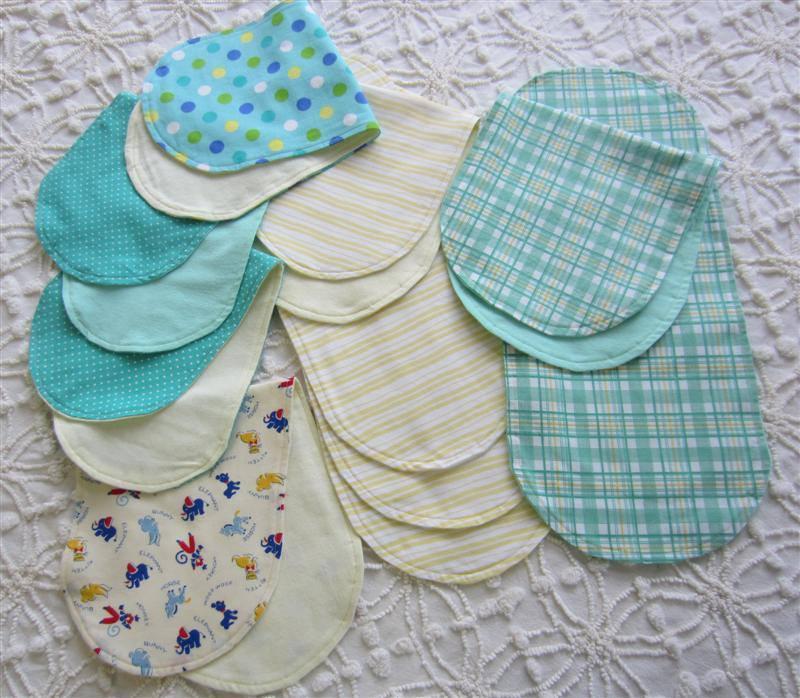 Photo via Bluprint member Marcia Wachuta
Baby Burp Cloths
Bibs might keep baby clean, but mom or dad will need a little help too. These burp cloths with sew up in a snap and be so useful. Toss them in the wash over and over, and let them take a little abuse instead of your shirt!
Find the Baby Burp Cloths pattern and tutorial here.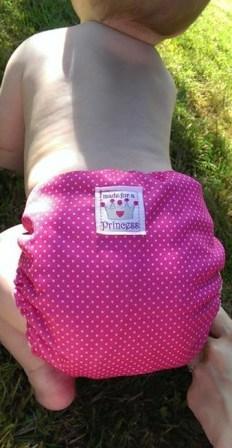 Photo via Bluprint member Jubilee Junction
Cloth diapers
Speaking of messes, diapers are a necessity and if baby will be wearing fabric diapers, these are highly recommended. Tested and proven over years of use, this is one pattern you will definitely want to try.
Find the cloth diaper pattern here.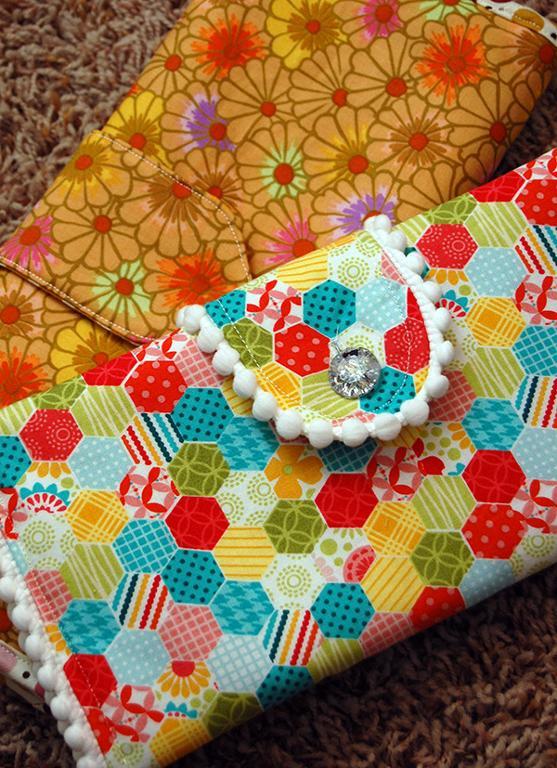 Photo via Bluprint member The Cloth Parcel
Essential Diaper Clutch
And let's not forget that mom likes cute stuff too! While baby is getting all the cool new gifts and gadgets, sew up this sweet diaper clutch for mom so she can be prepared and look good. This clutch holds a few diapers and travel size wipes for occasions when an entire diaper bag is not needed.
Find the Essential Diaper Clutch pattern here.
Photo via Bluprint member Susie D Designs
Sophie Diaper Bag
However, in most cases, mom will need to carry a full set of supplies anytime she takes baby on an outing. She can really impress with this gorgeous diaper bag that includes a full zip closure and an adjustable strap. By choosing fabrics that she loves, you can make a bag that she'll be proud to carry.
Find the Sophie Diaper Bag pattern here.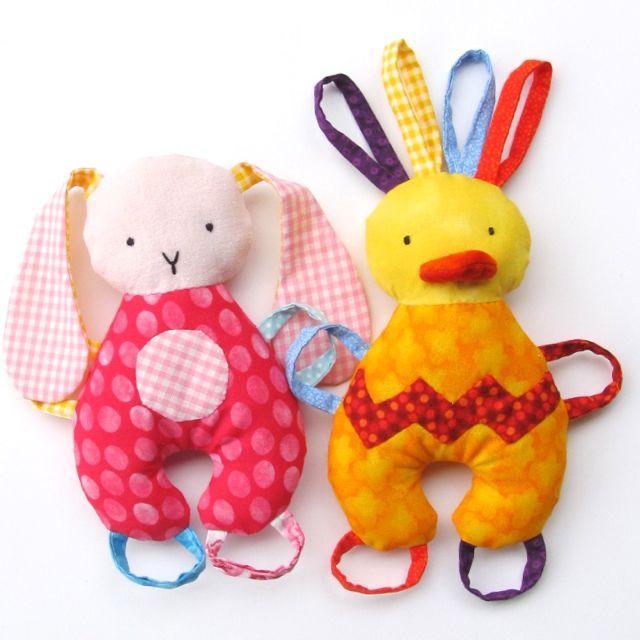 Photo via Bluprint member SweaterDoll
Barnyard Baby Tag Toys
If you are really feeling creative, give these super cute tag toys a try. They can be sewn and stuffed for little hands to hold. The tags and loops make them easy to grip by even the smallest of fingers. They soft and safe and will travel well in that new diaper bag!
Find the Barnyard Baby Tag Toys patterns here.
Photo via Bluprint member SherriQuilts
Scrappy Patchwork Gift Bag
If you've already bought a gift, or plan to, but want to present it in style, make this cute little patchwork bag! After it has been used as a gift bag, it could easily be repurposed for many things. Use pinks or blues or go neutral. This bag would be cute in almost any color combination.
Find the Scrappy Patchwork Gift Bag pattern here.
Have fun choosing and making a gift for that special new baby. Remember, they won't be little for long, so be sure to give them lots of snuggles!

NEW! Baby Quilt Patterns
Make beautiful baby quilts with these digital patterns. Some are even free!Get Patterns Now »