There's an incredible amount of different options available for setting quilt blocks together, and by learning about different setting options, your quilts can have spectacular arrangements!
A quilt setting refers to the specific way you arrange your blocks into your quilt. Two of the most popular quilt settings are horizontal settings and on-point settings.
Horizontal settings
For a horizontal setting, the blocks are simply placed in horizontal rows, with or without sashing in between. This is typically the easiest setting option for a beginner quilter. If there are a lot of seams at the outer edges of the block, using sashing makes it much easier to set the blocks together. The Painted Ladies quilt below is set in a horizontal setting.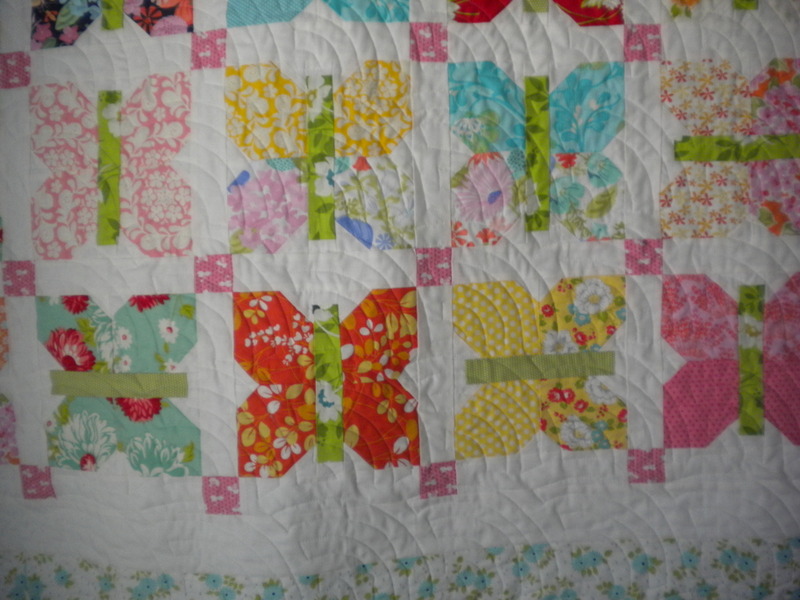 "Painted Ladies" by Fig Tree & Co. by A Quilting Life
On-point settings
On-point settings are quilt blocks turned on the diagonal and sewn in rows. This setting option involves the use of side and corner setting triangles. The Canasta quilt, pictured below, is set on point.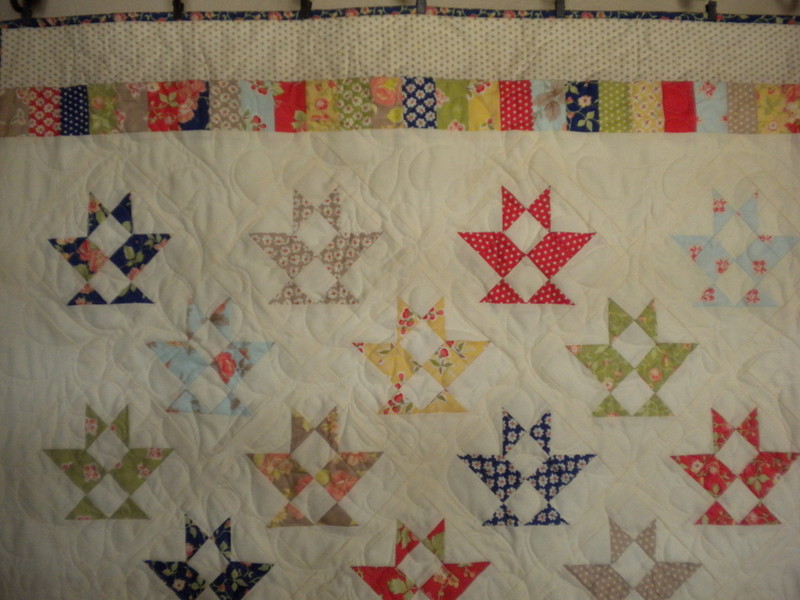 "Canasta" by Miss Rosie's Quilt Co. from A Quilting Life
Along with these two primary quilt setting options, there are also a variety of quilt setting ideas to help add interest to your quilt designs and projects.
Repeating the same block
Many quilts repeat the same block throughout the quilt. When repeating the same quilt block in a quilt setting, blocks can be created out of different fabric combinations or they can all be uniform. The FREE 5-Inch Economy Block quilt pattern, seen below, by Rita of Red Pepper Quilts is an example of a quilt constructed by repeating the same block throughout the quilt.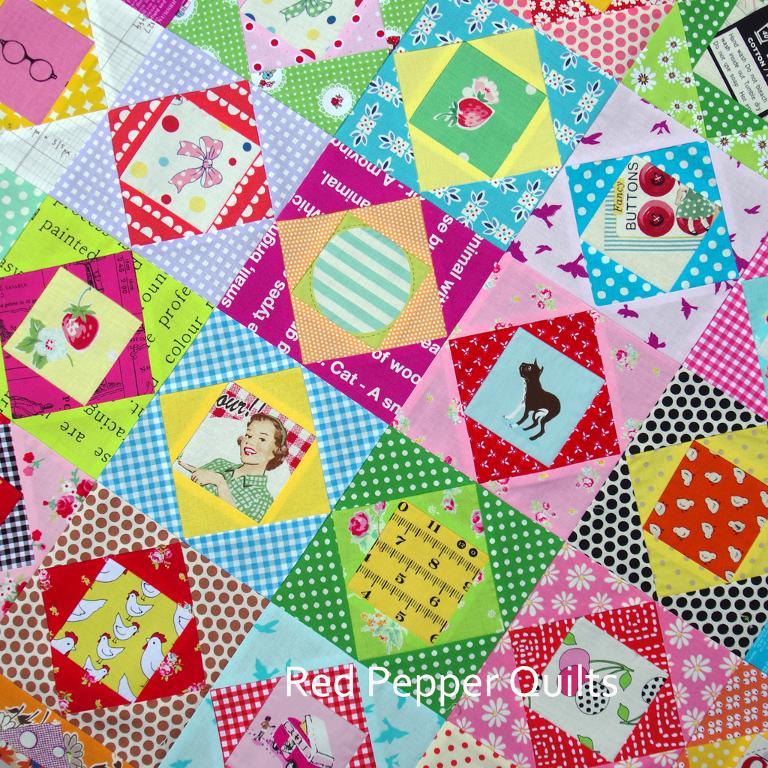 Photo via Bluprint member Red Pepper Quilts
Alternating quilt blocks
You can also alternate your quilt block with a plain block. This quilt setting is especially effective in order to place emphasis on the primary quilt block. Sometimes the quilt setting just needs extra open space, and this quilt setting provides that option without the use of sashings.
Another option for quilt settings is to alternate different blocks. Many interesting secondary designs can appear in your quilt depending on the combination of alternating blocks used. Usually, one of the quilt blocks is the primary block with a secondary, more simple, block used for the alternating block. However, quilts can be successfully set together using two very dominant blocks.
The Hometown Summer quilt, pictured below, is an example of a quilt set with alternate quilt blocks.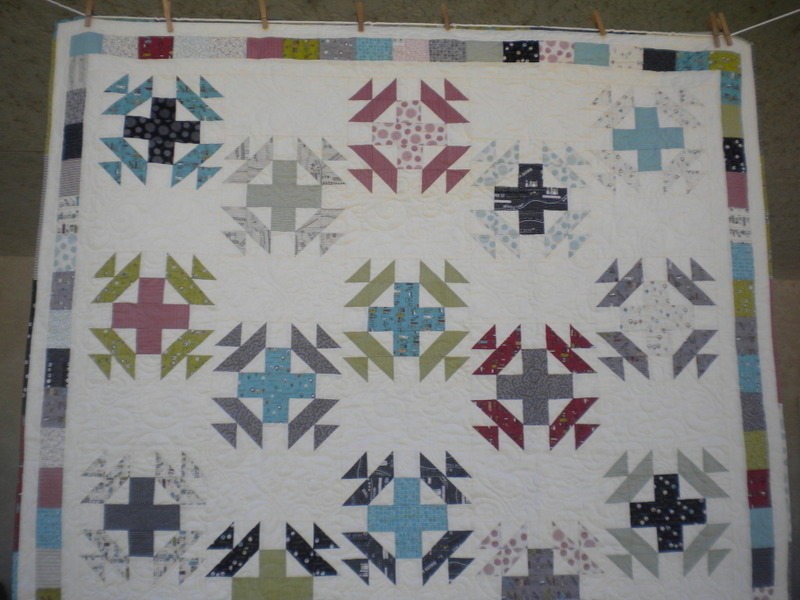 "Cross Roads" by Sherri McConnell set with plain blocks
One thing to keep in mind when using alternate block settings is that the blocks should have the same divisions (such as a 4-patch, 9-patch, or 16-patch). This helps so that the seam intersections line up and create a flow within the quilt.
Sashing
Sashing, or lattice, is defined as rectangular fabric pieces that separate quilt blocks from one another. Sashing can be added in any desired width and can be added between blocks and between rows. Sashing gives extra open space in quilts and is especially effective in the creation of sampler quilts. Sashing fabric can match the background fabric of a quilt or can be contrasting in order to add interest and variety to the quilt setting.
Often setting squares, small posts of fabric that separate sashing pieces, are used with sashings, however, they are an optional addition to this type of quilt setting.
Using only vertical sashing between rows of blocks is another setting option. The Cross Roads pattern, available on Bluprint, uses this type of setting.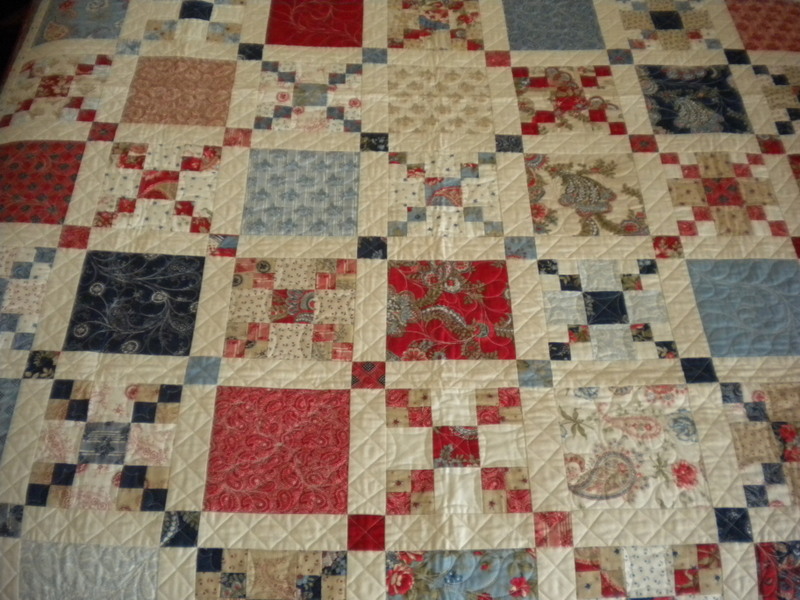 "Hometown Summer" by Sherri McConnell from Sweet Celebrations
Framing blocks
Framing blocks provides another option for a quilt setting. Each block can be framed with fabric strips cut from background fabrics or coordinating designs. The Shuffle Block quilt pattern is an example of this method of setting blocks together.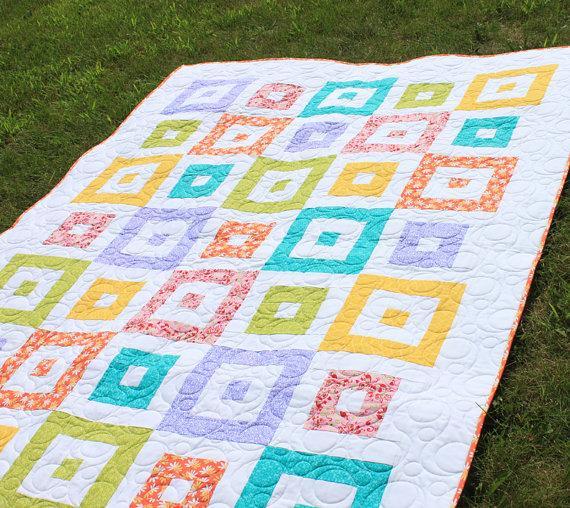 Photo via Bluprint member Harding Hill
Medallion settings
Finally, medallion settings, in which several borders are added to a center block design are another quilt setting option.

With so many quilt setting options available, which ones are your favorites?
Come back to the Bluprint Blog tomorrow for a look at unique hand quilting patterns to try.