Do you use quilt kits in your projects? Although backing fabric is usually not a part of the package, a quilt kit typically includes most everything else you need to make a quilt, such as:
A quilt pattern
Pre-cut fabrics needed to make the quilt top
Binding fabric
Special tools needed, like rulers or templates
There are advantages to choosing your own fabrics for a quilt project, but sometimes it's hard to resist the convenience of having all of your quilting supplies in a convenient bundle that's ready to use!
Rather than considering the limitations of working with a quilt kit, we like to think of them as a way to "choose your own adventure." You can follow the project exactly, incorporate your own fabrics or use the included prints to make an entirely different project. The choice is yours!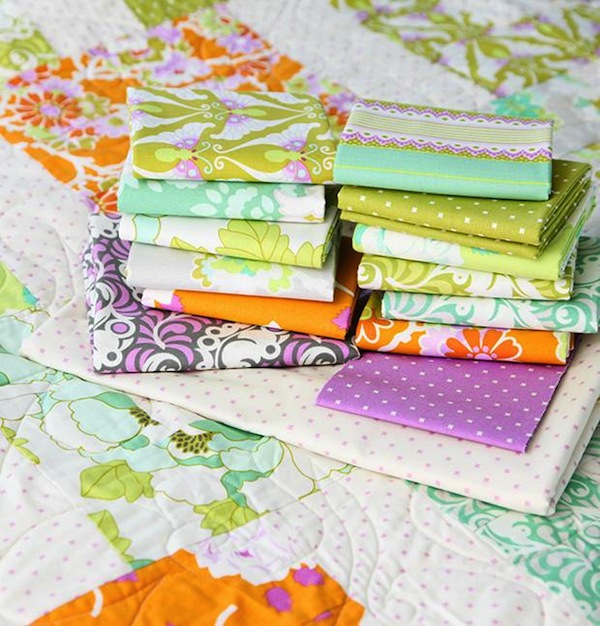 Lottie Da Quilt Kit
Featuring new designer fabrics from Heather Bailey for FreeSpirit, the Lottie Da Quilt Kit includes a PDF quilt pattern and 8 yards of assorted fabric needed to make the quilt top and binding. This beginner-friendly quilt pattern features vibrant floral and geometric prints in colors that are perfect for springtime.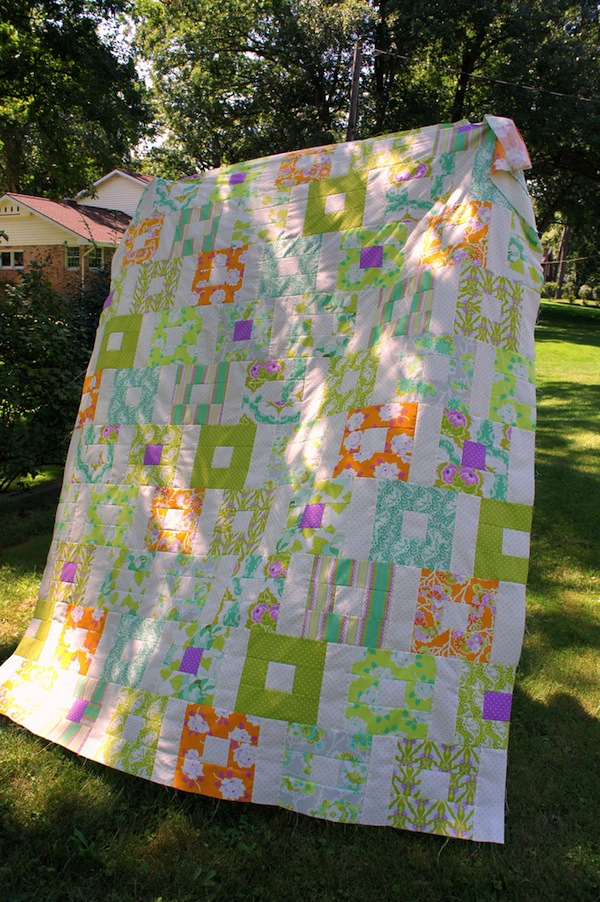 Photo via Cut to Pieces
Cut to Pieces blogger Angela Pingel shares how she whipped up this quilt top, featuring many of her favorite prints from the collection. The background fabric included with this kit is a low-volume print, which acts like a light-colored solid in providing a good amount of contrast between the blocks and the background.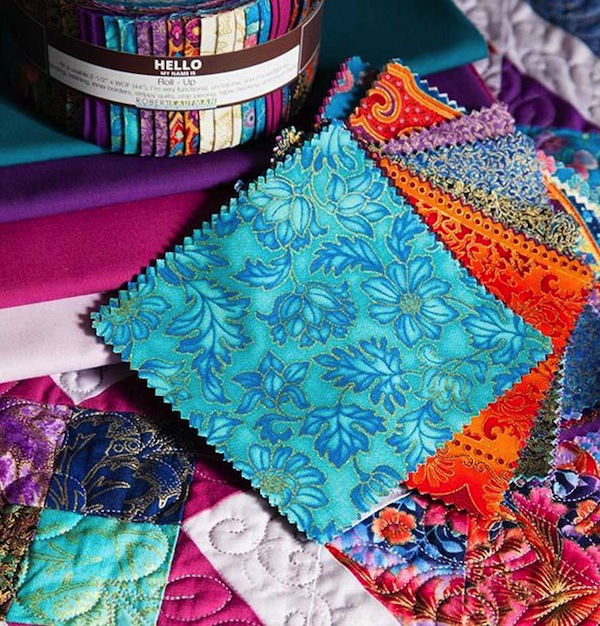 Mystery Quilt Kits
There's something exciting and a little daring about trying out a mystery quilt kit, like this Radiant Jewel Mystery Quilt Kit of Robert Kaufman's Grandeur Fabric line. The pre-cut fabrics were hand-selected by Bluprint instructor Kimberly Einmo for a new quilt pattern, which is her original design. When you purchase the kit, you'll have access to the design and can see it take shape one step at a time!
Get the Radiant Jewel Mystery Quilt Kit.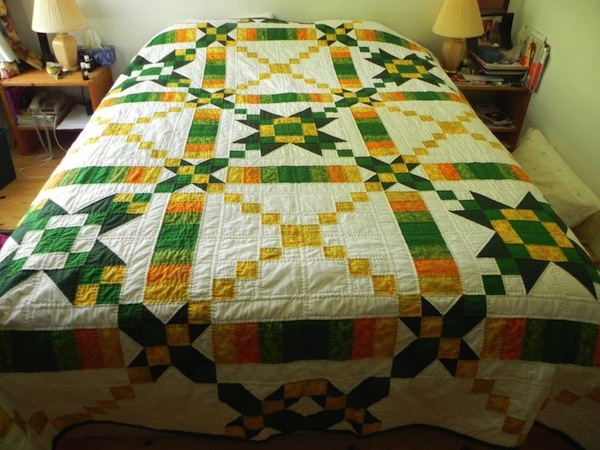 Photo via Bluprint member Petitnuage
If you're wondering what you can make from a mystery quilt-along, check out this stunning member project from the Kimberly Einmo's Chain of Stars Mystery Quilt class.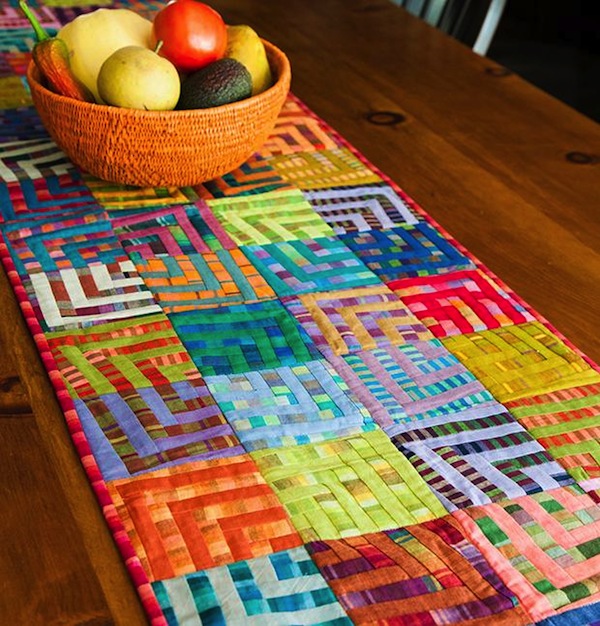 Kaffe Fasset Kit
Stock up on shot cottons and stripes by picking up the Crazy Square Table Runner Kit featuring hand woven fabrics designed by Kaffe Fassett. This kit includes a complete foundation paper-piecing kit in addition to fabric cuts for the front and back.
Get the Kaffe Fassett Crazy Square Table Runner Kit.
Photo via Bluprint member gurlfriday
Let's say you pick up the kit, however, and decide you'd rather try a different type of quilt pattern. We love this Kaffe Fasset Quilt shared by Bluprint member gurlfriday, who says she made four blocks from each striped fat quarter. She even found some additional yardage to whip up the matching striped pillow shams!
[box type="shadow"]Quilt kits included in the Bluprint Fabric Shop include batiks and blenders, as well as contemporary quilt kits sold for less than manufacturer prices. Discounts are also offered on a variety of traditional quilt kits. You can also pick up a few quilting tools like rotary cutters and rulers.[/box]
Be sure to come back to the Bluprint blog tomorrow. We'll share 10 beginner tips for successful free-motion quilting.
Do you have any quilt kits in your fabric stash, or do you prefer to shop for fabric and patterns separately?