Get to know Kate Colleran, our first-ever Quilt-Along designer and creator of the mesmerizing Flower Basket quilt!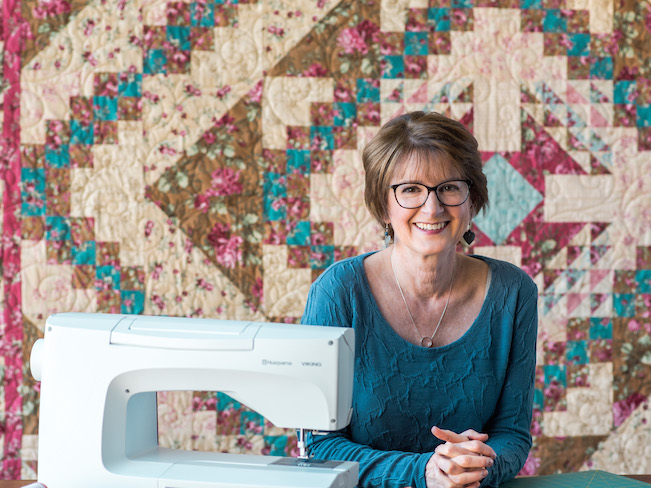 A Connecticut native and longtime quilter, Kate moved to Colorado with her husband in 2012 after a 30-year nursing career. Since then she's been busy designing patterns for her business, Seams Like a Dream Quilt Designs, and traveling around the country sharing her passion with others.
"To me quilting is about creating, having fun and community," says Kate.
Kate's love of quilting and fondness for fabric shine through her patterns, which have been featured in many publications, as well as her popular book, Smash Your Precut Stash. Her designs are fun and fresh, incorporating traditional elements with modern flair. And her clear, comprehensive directions make it easy for any level quilter to succeed.
"Whether you are a beginner quilter, an advanced quilter, or a quilt shop owner, I can help you," says Kate.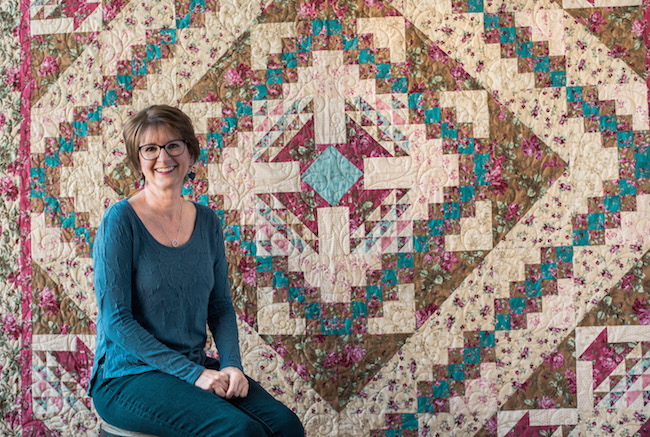 Want to see for yourself? Grab the Flower Basket kit, which includes five exclusive video tips with Kate herself! Plus, from now until July 31, 2017, you can post questions and get answers directly from Kate in our online studio.