Hey, quilters! We're just beginning our 2017 Quilt-Along journey with Kate Colleran's fresh Flower Basket quilt. There's a lot to love about this quilt, but one of our favorite elements is the fabric.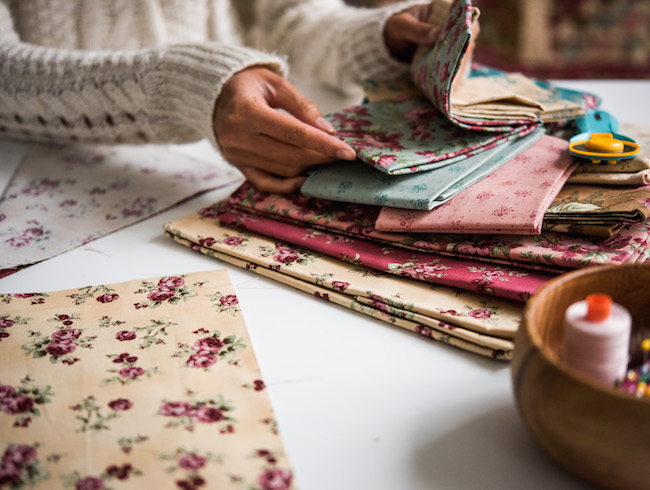 The story behind the fabric
Inspired by the everlasting beauty of a rose garden, the Boundless Rosemoor collection pulls from a sweet blend of rosy hues and traditional florals that look especially stunning in the Flower Basket design.
"There are big florals, smaller florals, and a lot of tone-on-tones that allow the design elements to stand out," says Flower Basket designer Kate.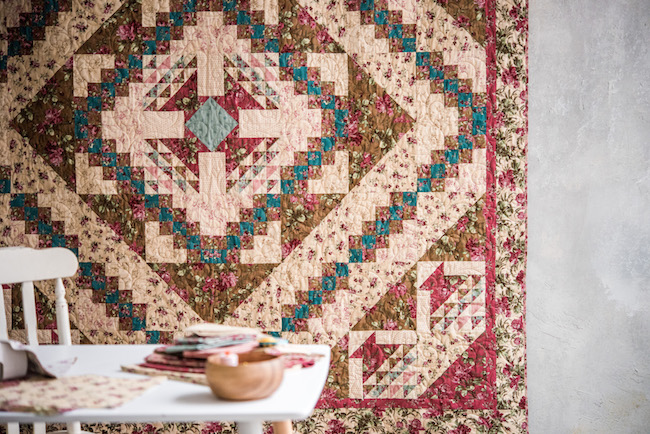 When creating the Flower Basket, Kate used the traditional aesthetic of the Rosemoor fabrics to accentuate a few key design elements:
Large half-square triangle blocks let the large and small prints shine while giving the design a bit of negatives space.
The turquoise pieces running through the chain blocks offer contrast to the beige, red and pinks found in most of the other prints, and draw the eye all around the quilt.


The corners on four of the basket blocks come together to create the eye-catching pale blue focal point.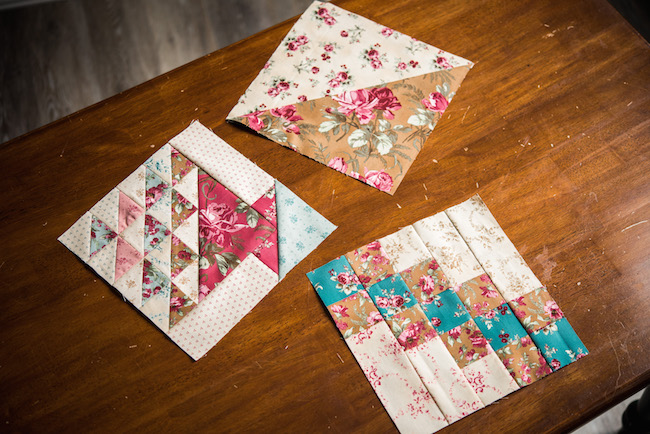 The result? An overall design that catches your eye and draws you closer, then you can enjoy the details of the fabric as you look at each block.
Want to see for yourself? Grab your own Flower Basket kit and quilt along with us!
Why Boundless?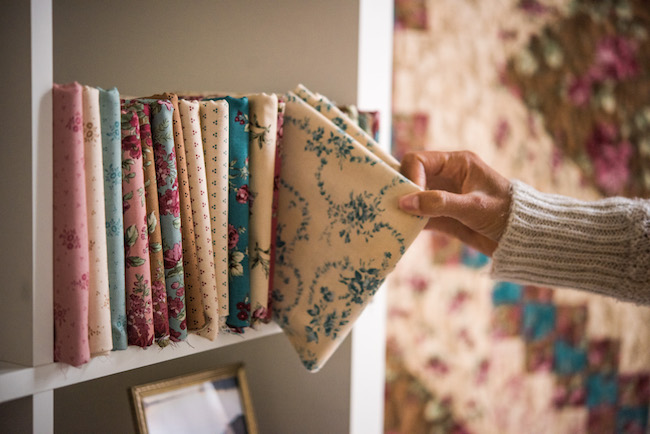 We chose Boundless fabric because it's created by quilters, for quilters. And it's no doubt the Rosemoor collection looks fantastic in the Flower Basket, but it's also a great choice for any project. This well-rounded assortment offers a variety of colors and print scales that keep your eye moving while still enjoying the overall design.