The Blazing Star 2017 Block of the Month has us completely in love with stars of all kinds! If you want to dip your toes into star quilts or want a little break from the BOTM, these quick patterns could be your next project.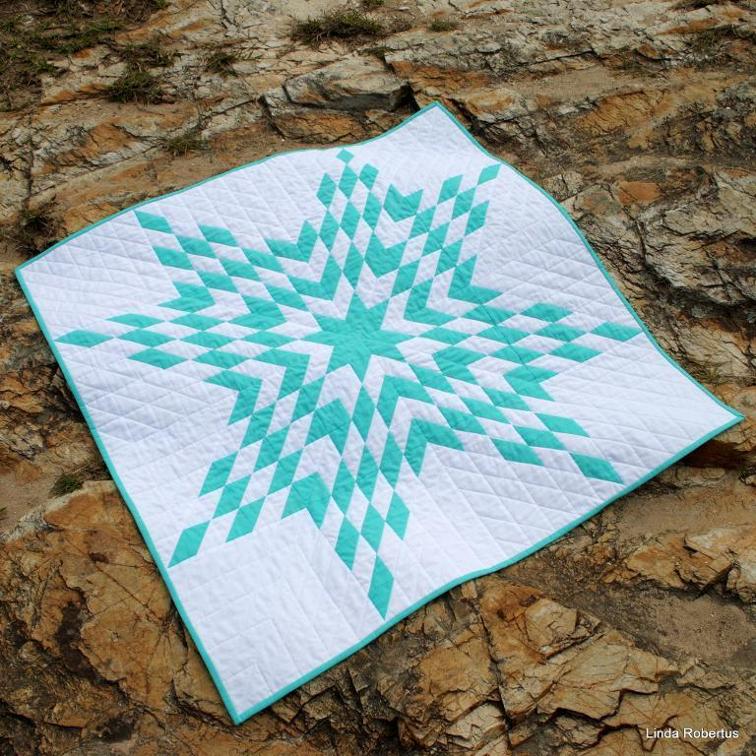 Photo via Blue Jacaranda
1. Lone Star Baby Quilt
Piece a lone star that looks a bit like the Blazing Star but uses a totally different piecing technique. Would you believe this quilt is made entirely out of rectangles and half-square triangles? That also means there are no Y seams!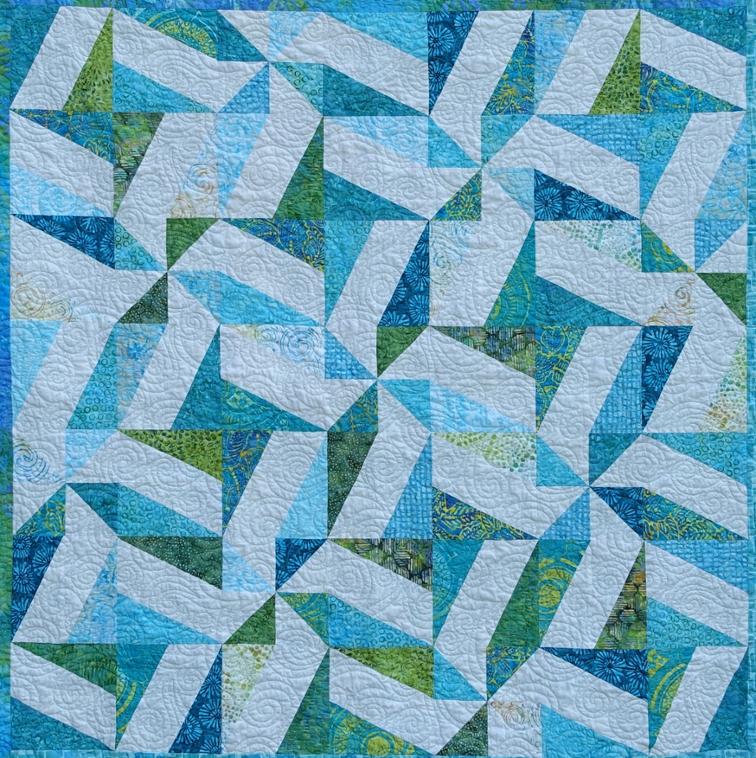 Photo via Quilt A Rie
2. Breezy Point Star
All kinds of stars hide in this illusion-like pattern. It may leave you a bit boggled, but here's a secret: it's just half-square triangles and half-rectangle triangles.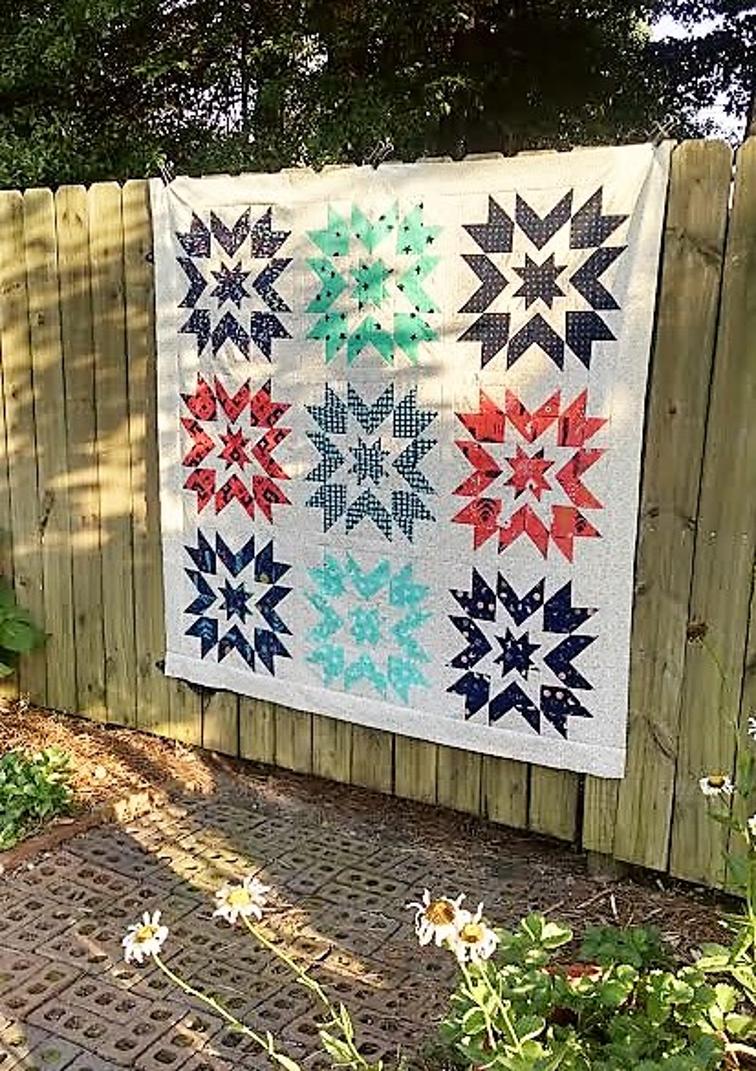 Photo via Sunday best Quiltworks
3. Lindy Star Quilt
Put your favorite Fat Quarters to use with this stash-busting pattern! Whip up nine of the star-studded blocks and stitch them all together for a speedy quilt.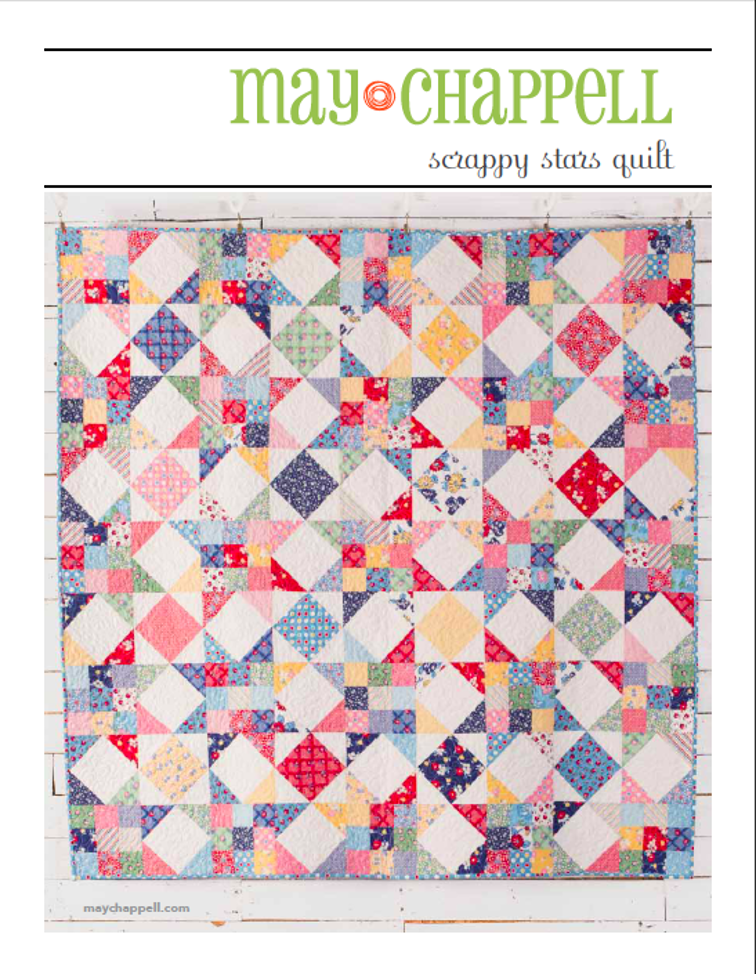 Photo via May Chappell
4. Scrappy Stars Quilt
Prepare to (finally) dwindle your fabric scrap bin. This scrappy quilt can use almost any piece of fabric you have, from small squares for nine-patches to bigger pieces for square-within-a-square blocks.
Photo via Blue Jacaranda
5. Scrappy Lone Star Mini Quilt
Have something smaller in mind? This mini-quilt is small, but it's only for the mighty! You'll need to be patience as you cut as piece the little piece. Bonus: This is great practice for the BOTM Lone Star blocks!
Photo via Krista Moser: The Quilted Life
6. Hollow Star Quilt
Here's something a little less traditional: six-pointed stars with modern flair. Switch up the colors for a totally different style (we're thinking red and green for Christmas or shades of blue for Hanukkah.)
Photo via Silly Mama Quilts
7. Stars for the Dream Table Runner
First, this charm pack–friendly table runner requires barely any cutting, so you'll be ready to piece in no time. Better yet? The stars are just a bit wonky — no need to worry about accuracy!