During the holiday season it's no wonder that gift giving is a hot topic. Lucky for you, if you like making gifts for your loved ones, there are plenty of quilting and sewing projects available that can be finished in a quick amount of time but will still have that thoughtful, handmade appeal.
The trick is to find patterns for projects that look great when finished, can be completed in a short amount of time and perhaps can be created in assembly-line fashion.
What do your friends like?
To begin, think about the friends and loved-ones on your list, and try to group them together if at all possible. Would some of your recipients like handmade items for the kitchen? If so, look for patterns for table runners, hot pads, place mat/napkin sets, coasters and casserole carriers.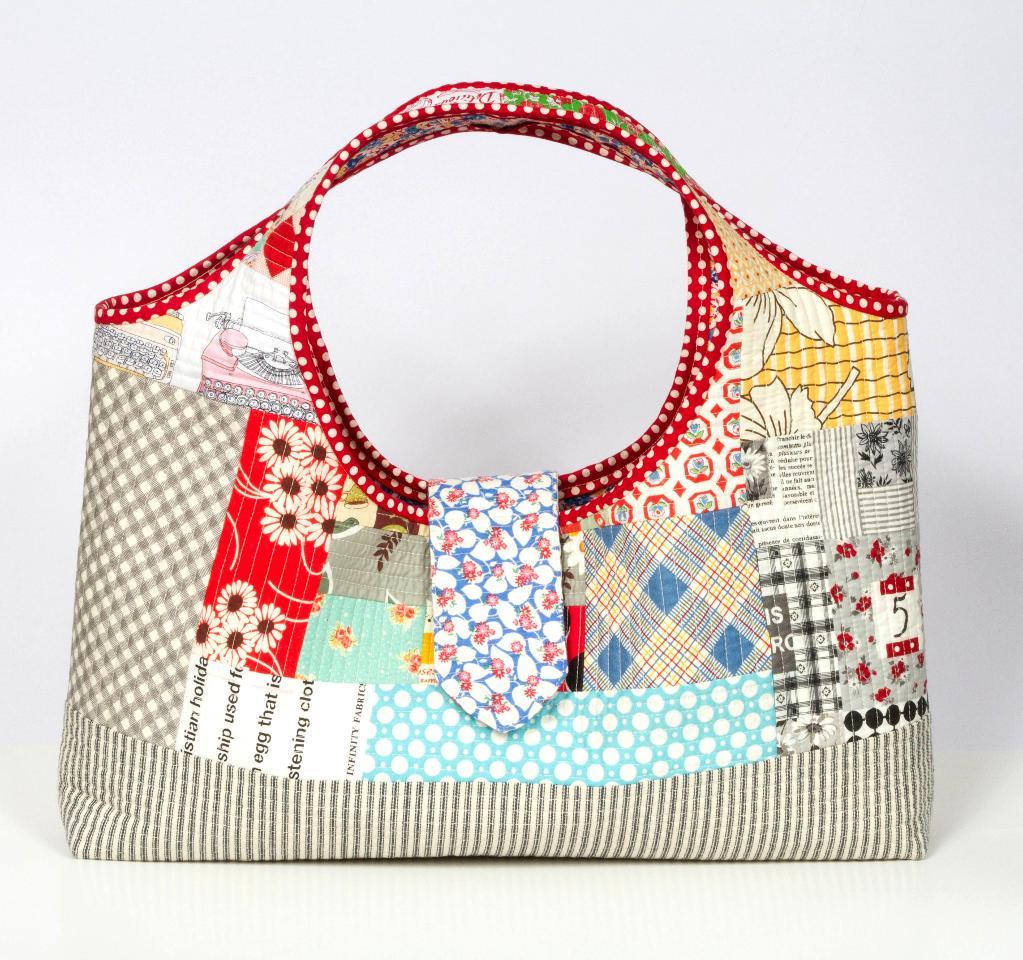 Photo via Bluprint instructor Tara Rebman
Would other friends appreciate a new handmade patchwork tote bag or lunch bag? There are plenty of patterns to fit this need, bags in every configuration, large and small. Search around for patterns that will work for you, and prepare to get started. There are a few things that help your project-making time more successful and certainly faster.
Create an assembly line
By choosing one pattern but with various fabrics (that are specific to your recipients) you can create an assembly line for your projects, and still give unique presents. If you plan to make four tote bags, for example, cut all of the outside pieces first, the handle pieces next and the lining pieces last.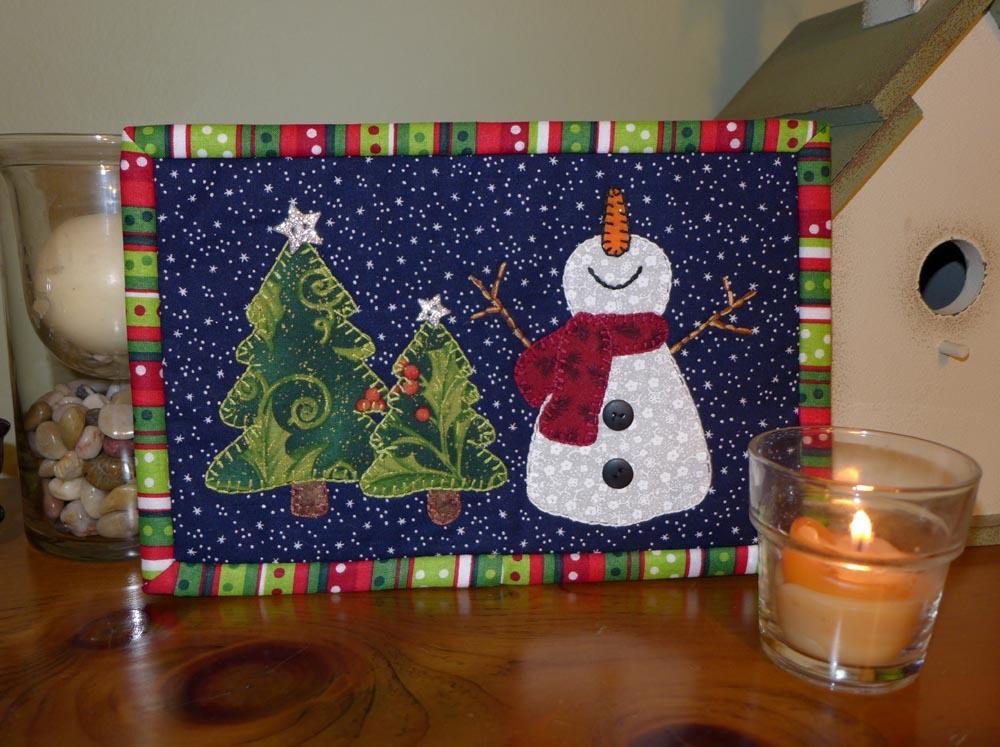 The Happy Snowman Mug Rug pattern by SHDesigns is made with fusible fleece.
Use fusible fleece
When purchasing your project materials make sure to pick up fusible fleece, which can greatly streamline your production time! Fusible fleece is a polyester batting with a fusible glue on one side. You can heat-set the fusible fleece to the wrong side of a piece of fabric, which virtually eliminates the need for basting. Although the fleece is soft like batting, it does have a nice firmness to it, which prohibits it from being a good choice for quilts. However, it is a perfect choice for mini quilts!
So don't despair, stock your sewing room with a few great patterns and the necessary supplies, and you'll always be ready to whip up a thoughtful gift. Just use easy techniques to make stylish, handmade holiday gifts and decor from recycled and inexpensive materials, such as holiday felting projects or quick and simple quilting projects.
What gifts are you working on?