Sometimes even the most basic tips can be useful for quilters of all levels! These beginner quilting tips — all from Christa Watson's Startup Library: Quilting class — can absolutely be useful for those of us with a few years of stitching under our belts.
And believe it or not, these tips come from only the first two lessons of this entry-level class. There are countless more in the other 12 lessons!
Tip #1: Pre-Cut Palette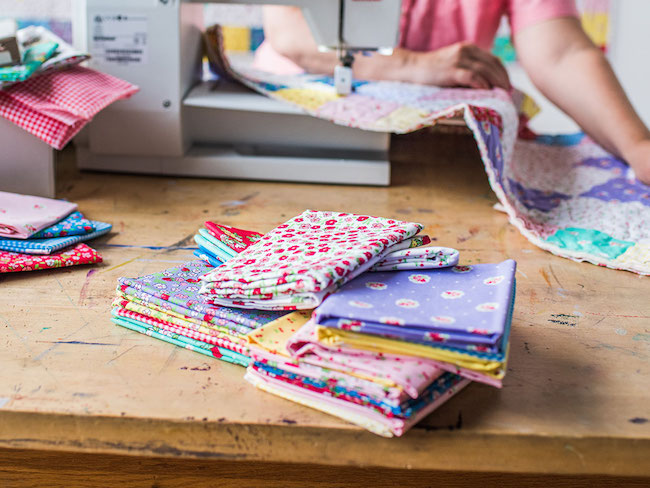 Pre-cuts aren't just great for saving time on cutting — they also save you money! Rather than buying yardage of dozens of prints, you can just by one pre-cut bundle and get a huge assortment of prints and colors, already curated for you. Christa used fat quarters from this Lily & Loom collection in her class.
Tip #2: Measure Twice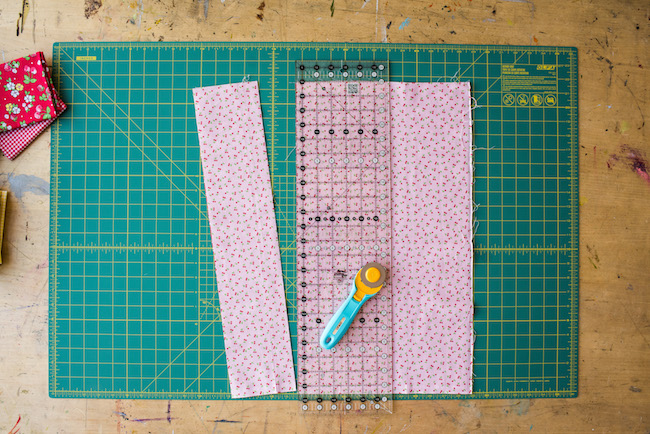 You've heard "measure twice, cut once" before, but it's especially true for fat quarters. While the standard measurement for fat quarters is 18″ x 22″, you probably won't have that much fabric to work with. Due to shrinkage, selvedge edges and other mishaps, you're safer assuming you have about 17″ x 19″ of fabric.
Tip #3: Be Wary of Whites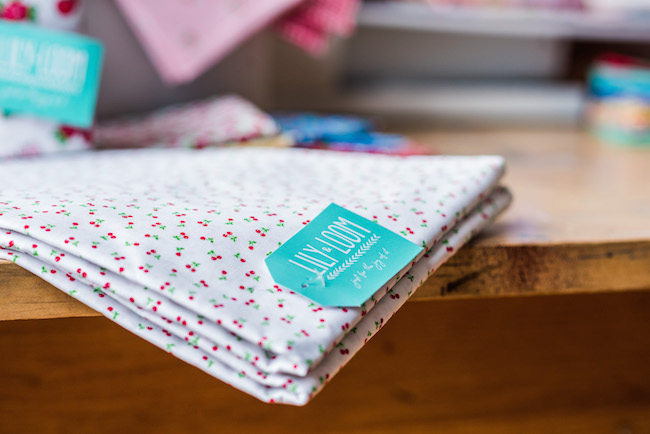 Solid white might seem like a great idea for the background of your quilt, but proceed with caution. White fabric often shows seams or basting threads, which can distract from your beautiful design. A better option? A white with a subtle print (like the Strawberry Fizz fabric pictured here) to hide little mistakes.
Tip #4: Save, Don't Splurge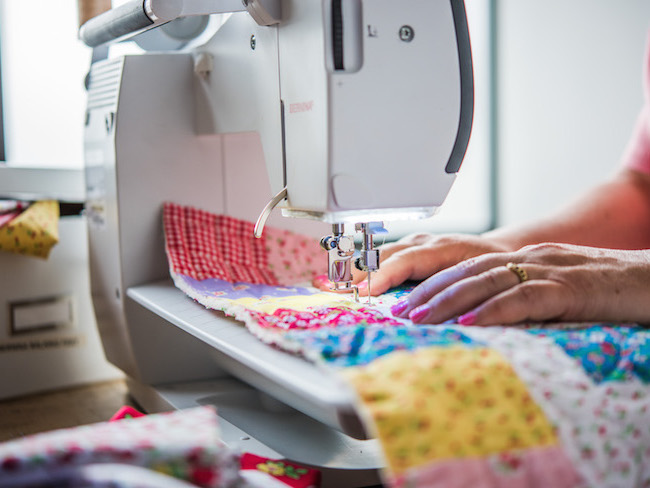 Did you know that you really only need one kind of stitch to make a quilt? All those fancy stitches on high-end machines may be appealing, but they're usually unnecessary. Instead of splurging on a pricey machine, go with a basic one. You can upgrade once you're addicted!
Tip #5: Guide the Way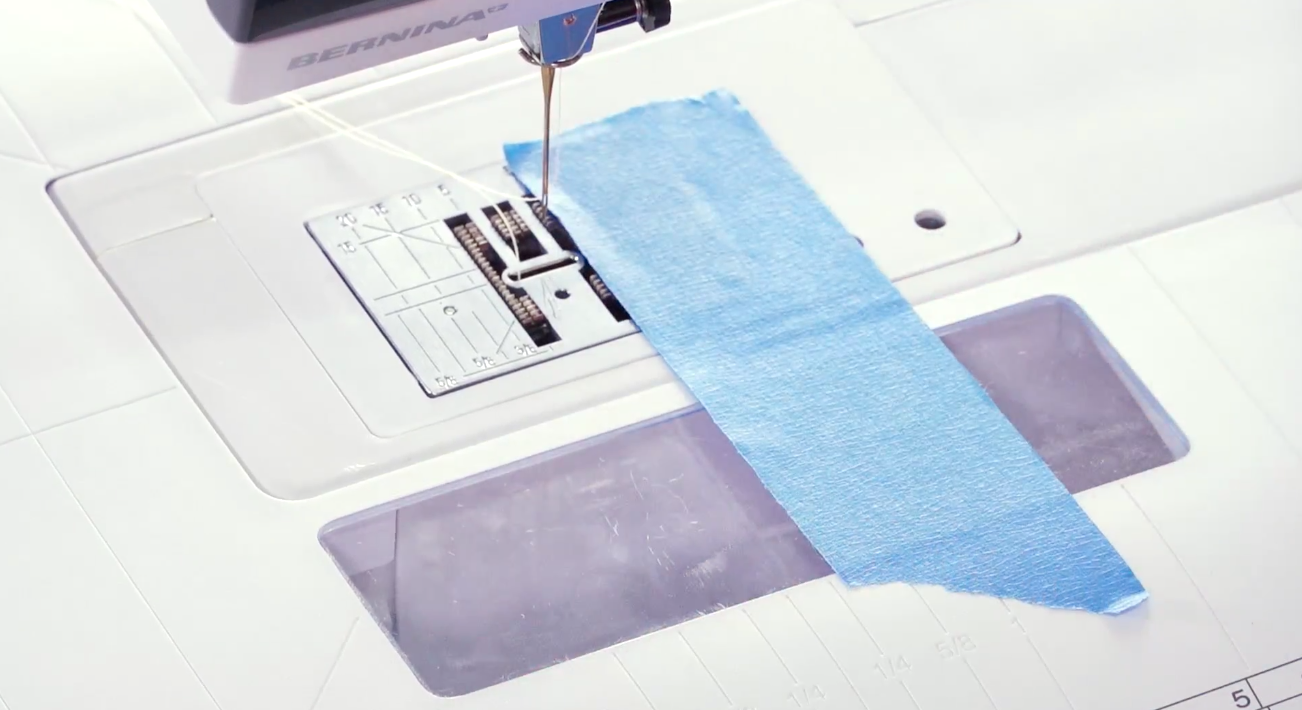 Don't have a ¼"? That's OK! Here's a little work-around to always get an accurate seam. Measure ¼" from your needle, then place a strip of blue painter's tape or washi tape there. Layer up a few extra strips of tape to create a bumper as your guide.