There's nothing better than watching someone open a gift you've made just for them! While a handmade queen-size quilt is certainly a time-consuming task, there are many smaller quick quilted gifts you can make in a short amount of time.
Show off your skills and creativity with these quick quilted gift ideas!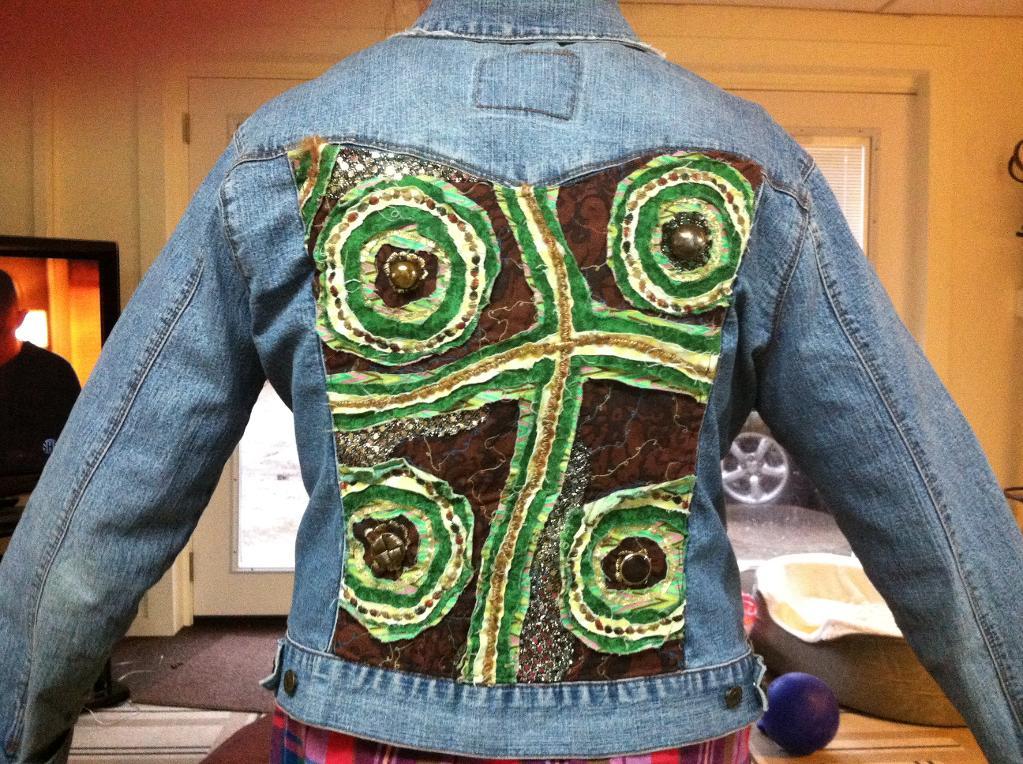 Quilted jacket via Bluprint member Deb D
Quilted jean jacket
Have you seen those gorgeous quilted jackets ladies are sporting? They are functional and one-of-a-kind, making a great quick quilted gift idea. The one featured above uses a jean jacket as the base. Bluprint member Deb D made this as a student project while enrolled in Carol Ann Waugh's Stitch & Slash class. Talk about wearable art! Other ideas include transforming a sweatshirt into an elegant jacket. Taking a coat or jacket and adding some fun quilting to it can turn a plain coat into a gift anyone would love to receive!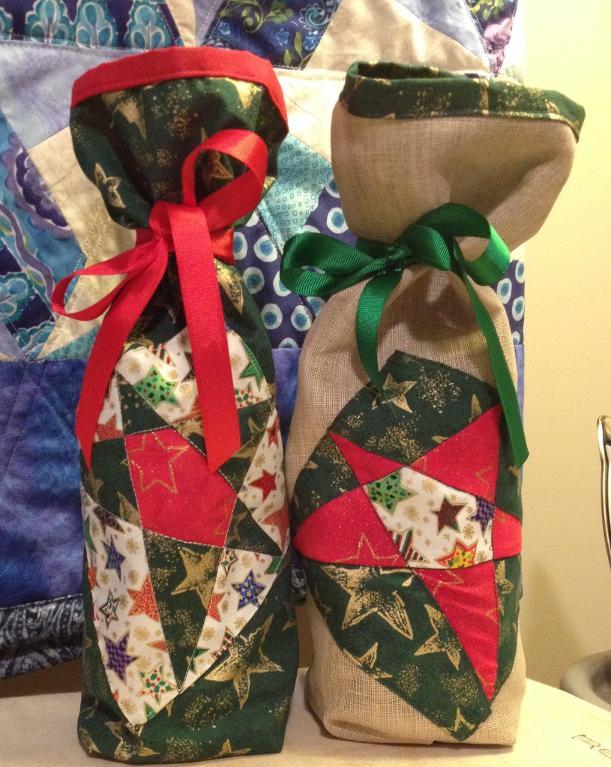 Quilted wine bags via Bluprint member Crystollyn
Quilted wine bags
These lovely wine bags are the perfect holiday or hostess gift. Choose colors that pair with the holiday or the decor of the room. By picking your favorite quilt block for the center panel, you can turn a simple block into a practical gift that can be reused. They don't have to just be for wine. Why not whip one of these up and put a new water bottle in it? Add a handle and you've created a great water bottle carrier for a busy mom!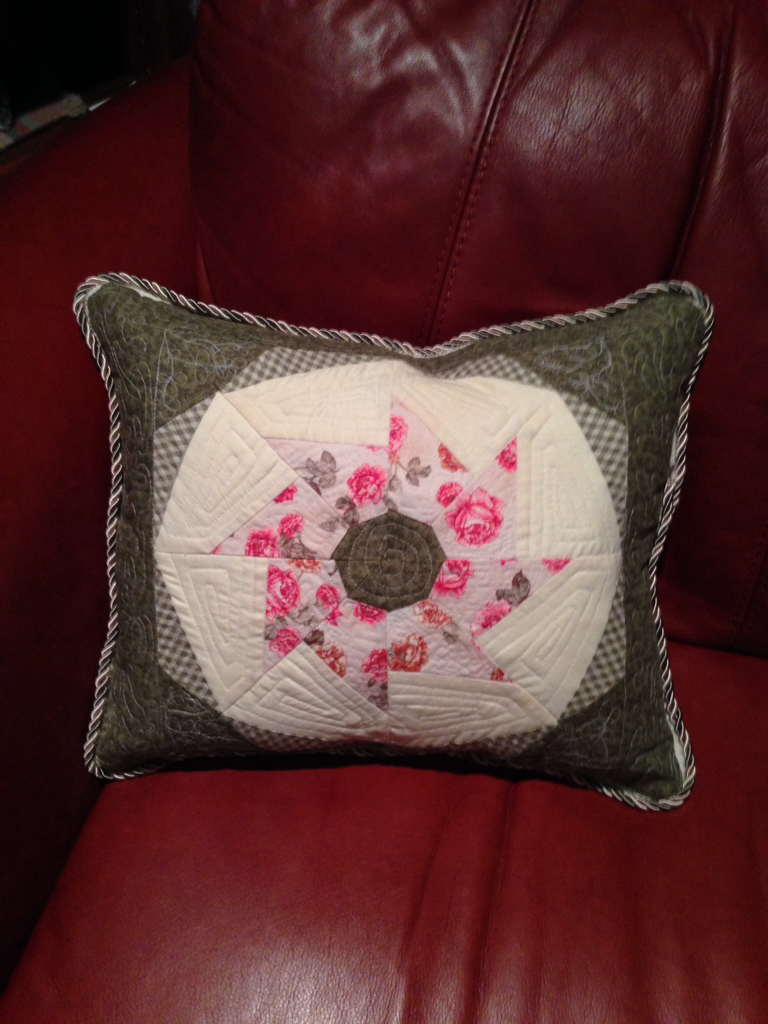 Quilted pillow via Bluprint member Logcabin7
Quilted pillow
One of the hottest quilted items right now is pillows. Ideas for pillows can come from a room in the recipient's house, their favorite pet or just something fun! Quilted pillows don't take a lot of time and they are a great way to try new quilting techniques on a small scale to see if you want to try it on a large quilt. Once you make one, you won't be able to stop!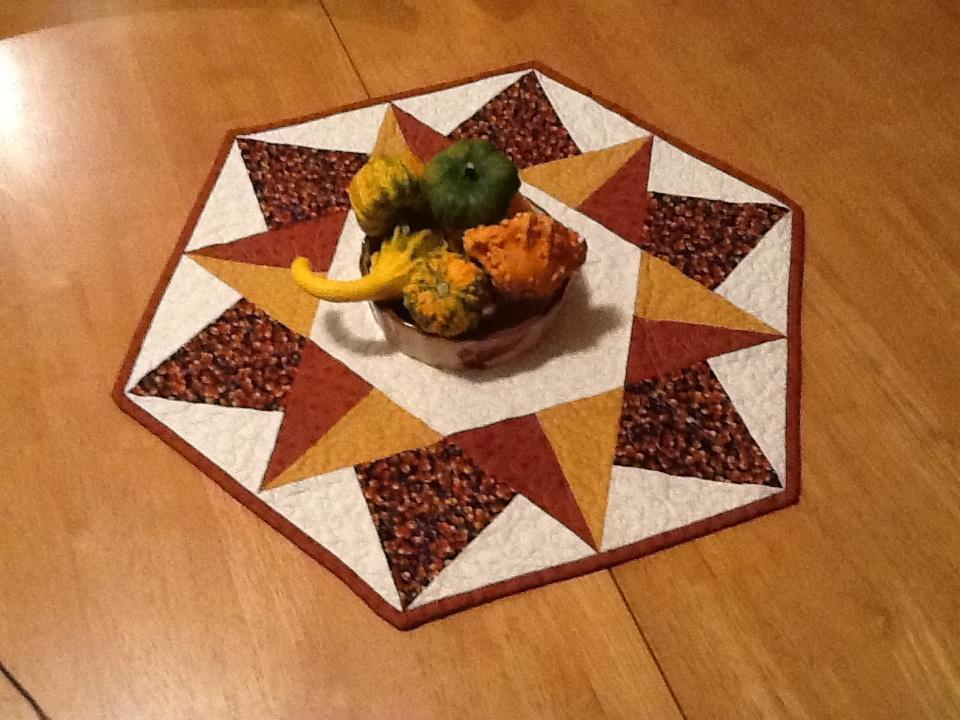 Holiday Table Topper via Bluprint member Crafting Angel
Quick quilted table toppers
Table toppers are a colorful way to brighten up a room and they can be completed in an afternoon. They just don't have to go on your table, they make great accents on your dresser, on a coffee table or on a bathroom vanity. You can find some wonderful table topper patterns in Bluprint patterns.
Quilted Purse via Bluprint member uniquestitched
Quilted purse
There isn't a woman around that doesn't love a new purse or bag! The great thing about making quilted bags is that they are so versatile. Bluprint member uniquestitched made this as a student project while enrolled in the Bluprint class Quilt-As-You-Go Patchwork Bags with Tara Rebman. Sign up for the class to learn how to make a variety of different styles to whip up for yourself and all your friends.
[box type="shadow"]
Swiftly sew four types of quilted gifts you'll enjoy making almost as much as your loved ones will enjoy opening with the new Bluprint class Quick Quilted Gifts, taught by Tammy Silvers.
Sign me up!
[/box]
What are your favorite quilted gifts to make?