If you're not familiar with it, the Q hook is one of those giant hooks that you see packaged individually at the craft store. It one of largest of the crochet hooks, and crocheters love Q hook crochet patterns for their quick stitches and instant gratification. We also love Q hook crochet patterns for their bulky, cozy style!
Super bulky yarn pairs well with a Q hook, sure, but these patterns offer plenty of other options for experimenting with different yarn combinations, as well as other unique supplies like T-shirt yarn.
Grab the biggest hook in the bunch and carve out just a few hours to stitch up one of these Q hook crochet patterns for cozy accessories and even some home decor.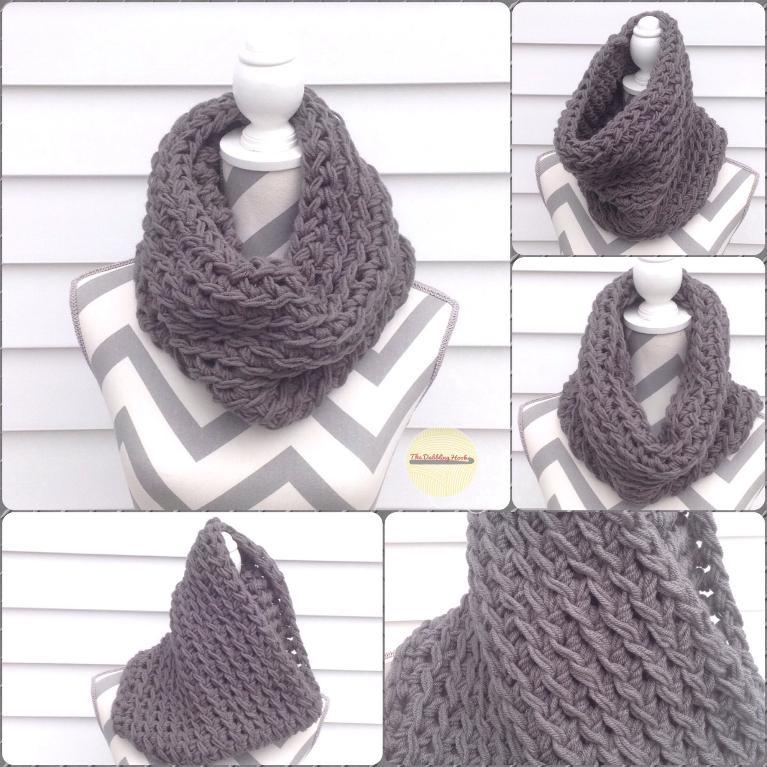 Photo via Craftsy member L. Christmas
1. Squish Cowl
Stitching the cool ridges in this pattern just involves crocheting in the back loop. Never heard of the back loop before? Get our complete guide to crocheting into the back loop for extra help. (We promise it's easy!)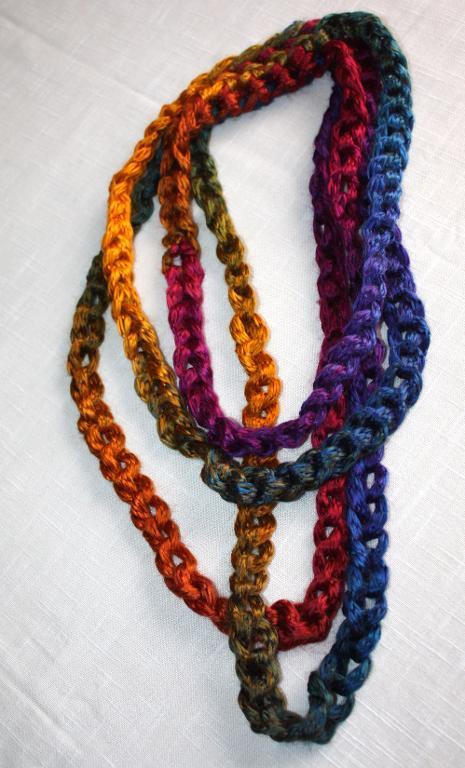 Photo via Craftsy member gwengoods
2. Prism Necklace
A pattern as basic as this leaves a lot of room for creativity and personalization. I love how the designer layered the necklaces in the sample above to combine lots of fun colors, but you could stick to one solid color if you want a look that's more polished.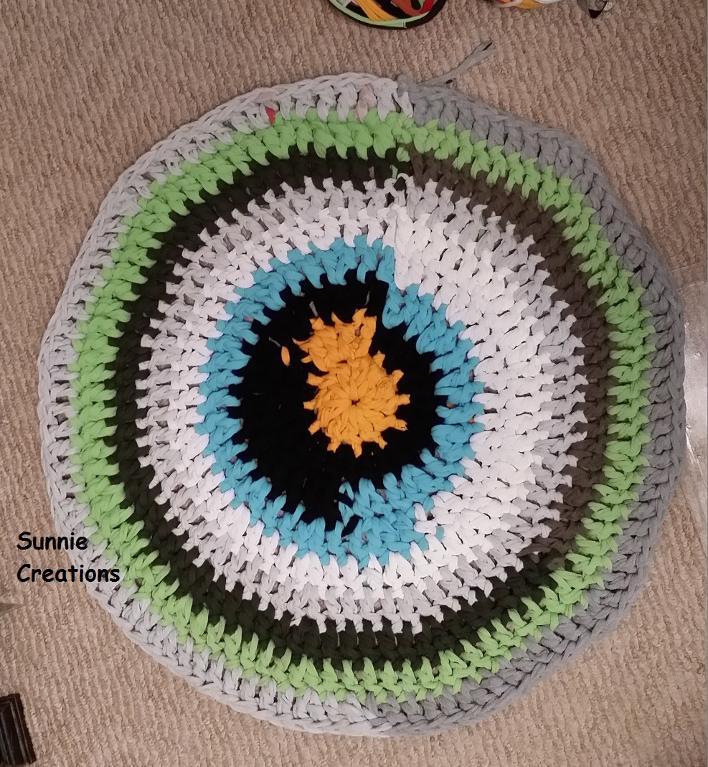 Photo via Craftsy member SunnieCreations
3. T-Shirt Rug Tutorial
Here's another great way to use up those old shirts. T-shirt yarn is perfect for rugs since it's washable and durable. You can even add non-slip material to the back of the rug so you can place it on hardwood floors.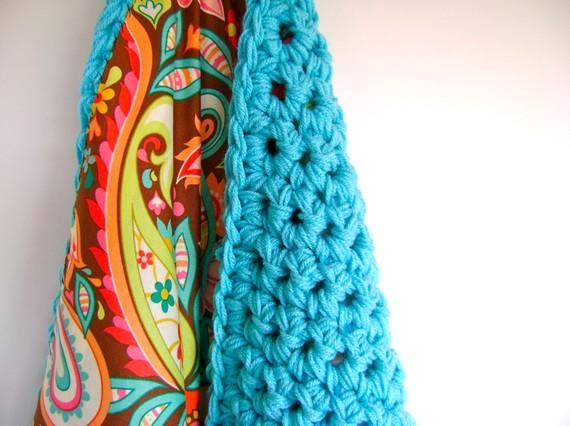 Photo via Craftsy instructor Sheila Zachariae
4. Crochet Reversible Baby Blanket
This blanket features large crochet stitches on one side and a fabric of your choice on the other side. No sewing machine is required to attach the fabric. All the stitches can be sewn by hand as an alternative.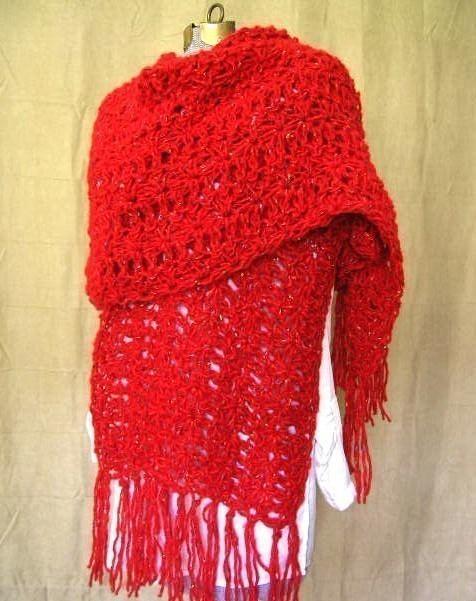 Photo via Craftsy member timaryart
5. Vintage Inspired Shawl Wrap
The designer adapted this pattern from a turn-of-the-century vintage pattern. The use of the Q hook here means you can stitch this one up in a hurry. Keep it in mind if you have an event coming up and need a quick new accessory!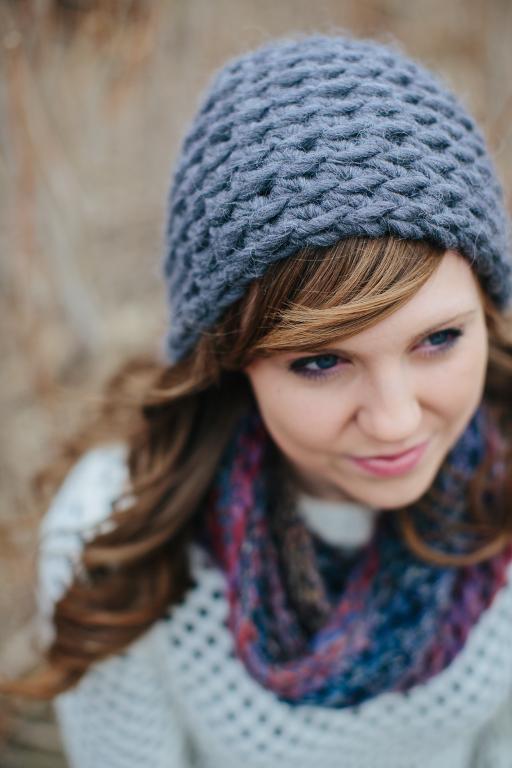 Photo via Craftsy member TheFireflyHook
6. Bulky Beanie
According to the designer, beginners can finish this hat in just two hours, while seasoned crocheters can finish it in under half an hour. Prefer lots of colors to a solid? A variegated yarn would look great, too.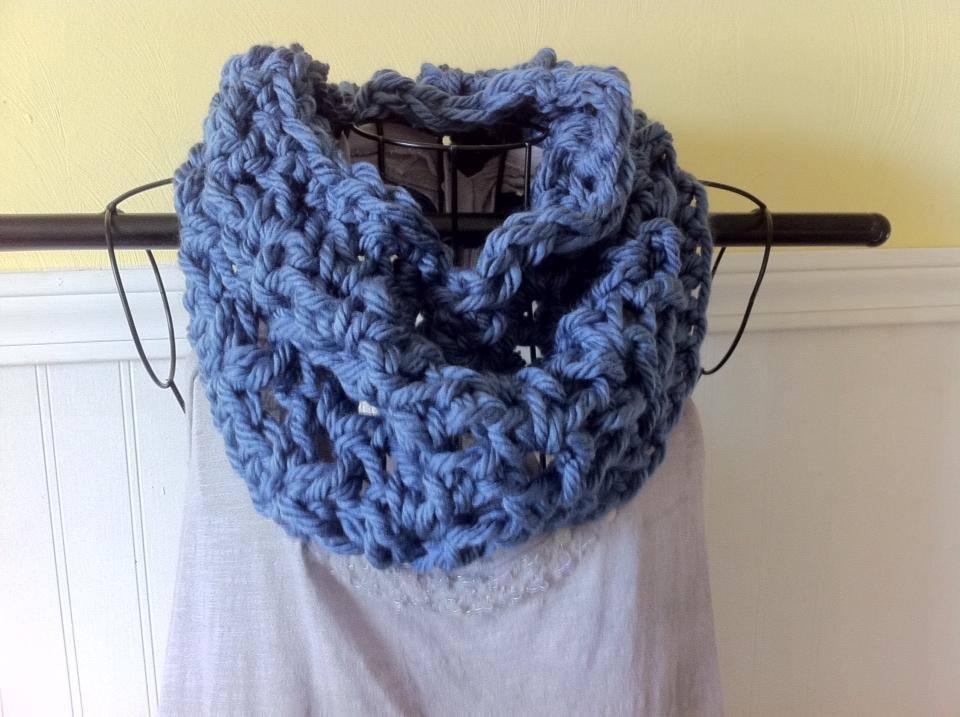 Photo via Craftsy member Murmee
7. Super Bulky Cowl
Even though this yarn is bulky the loose, the open stitches give you plenty of drape. The designer suggests adding a flower for embellishment. Check out the other photos of the pattern to see a few examples.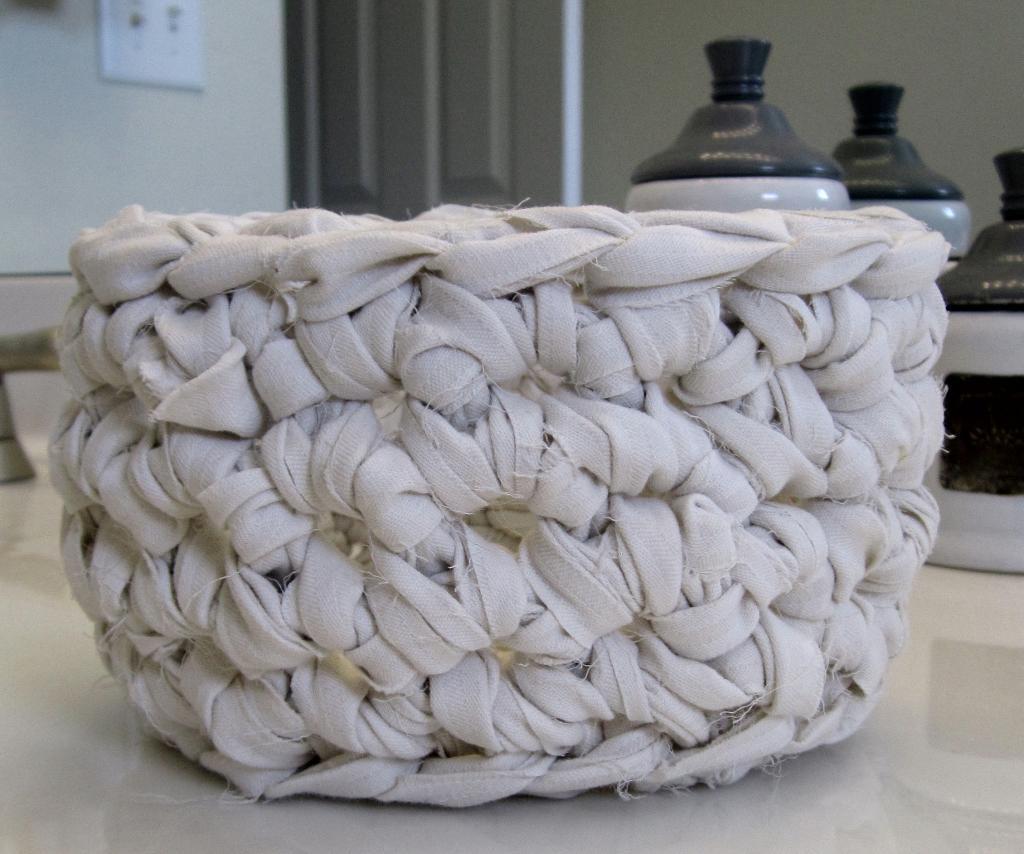 Photo via Craftsy member Deborah Waltz
8. Simple White Rag Crochet Basket
If you have an extra T-shirt in your drawer that you never seem to wear anymore, you can cut it up to make this useful basket. You can even use the basket to store crochet supplies! Get a tutorial for creating T-shirt yarn here.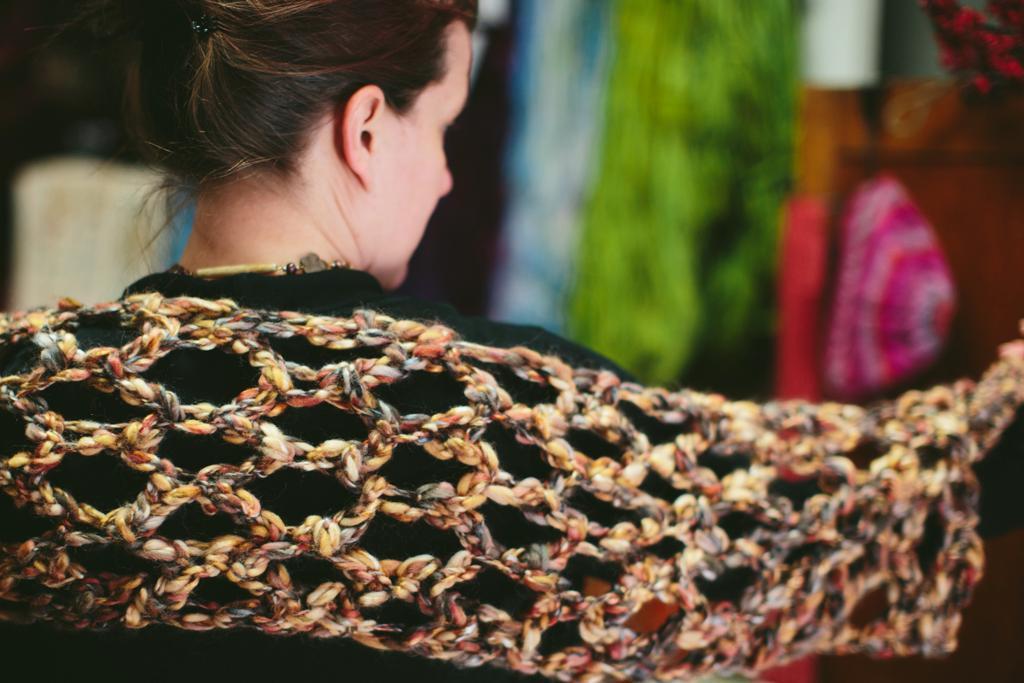 Photo via Craftsy member TheFireflyHook
9. Super Bulky Shawl
This versatile piece can be worn as a shawl or a scarf. You can even seam it to create a cowl or infinity scarf, depending on its length. The shawl works just as well for summer as it does for winter, thanks to those large open stitches.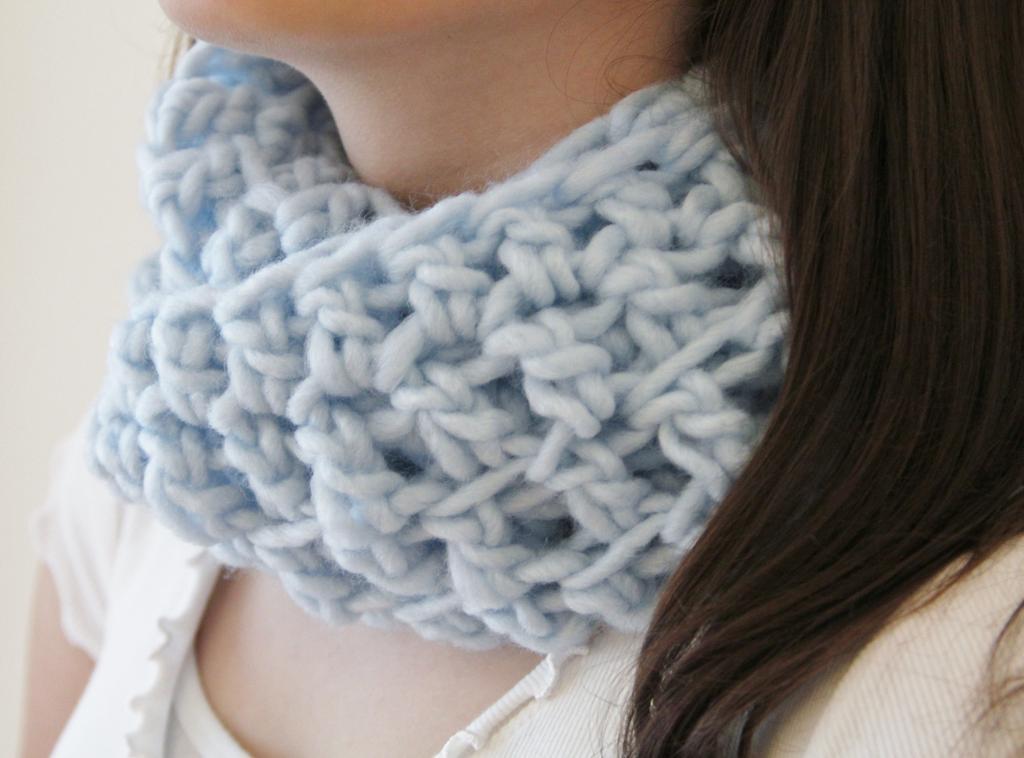 Photo via Craftsy member Cuddle Me Knits
10. Loop Scarf Cowl
Once you download this pattern, you're only 30 minutes away from a cozy accessory. I love the stitch definition of the light-color yarn shown here, but this would be beautiful in darker colors, too — especially if those colors complement your outerwear.