Are you always looking for new ways to mix colors in your quilting projects but need some visual inspiration to help get you started? We've rounded up some of the season's top color trends with perfectly paired project inspiration to help you look at your stash in a whole new way.
A mix of the blue's calmness and red's fiery energy, purple's rarity in nature has given it a supernatural aura, and mystic quality that's both uplifting and calming. For centuries, deep violets have been used to convey a sense of regalness, and were the top color choice among emperors, popes and other royalty. Lighter purples feel romantic, floral and soft.
Explore these purple quilt ideas!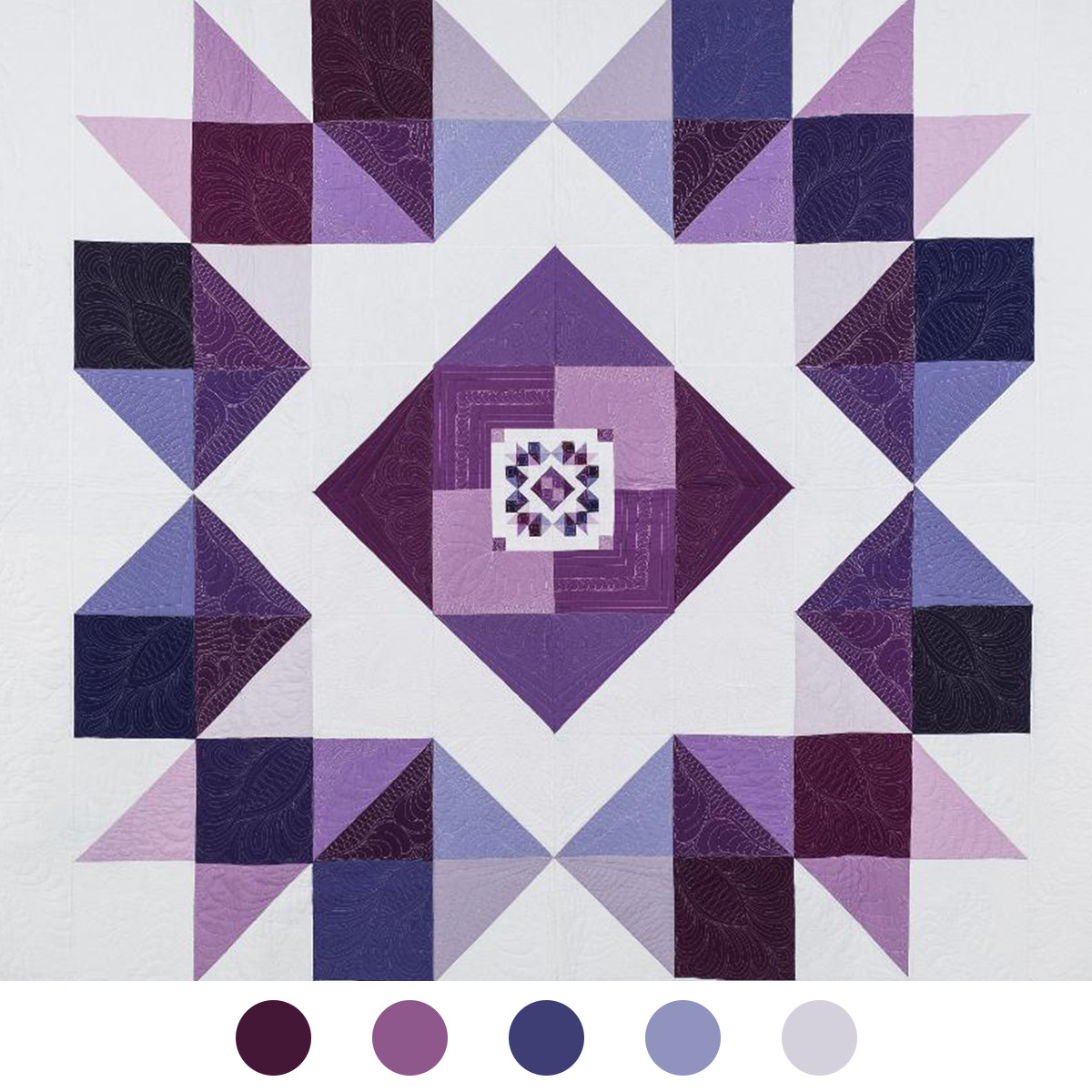 Regal color comes to life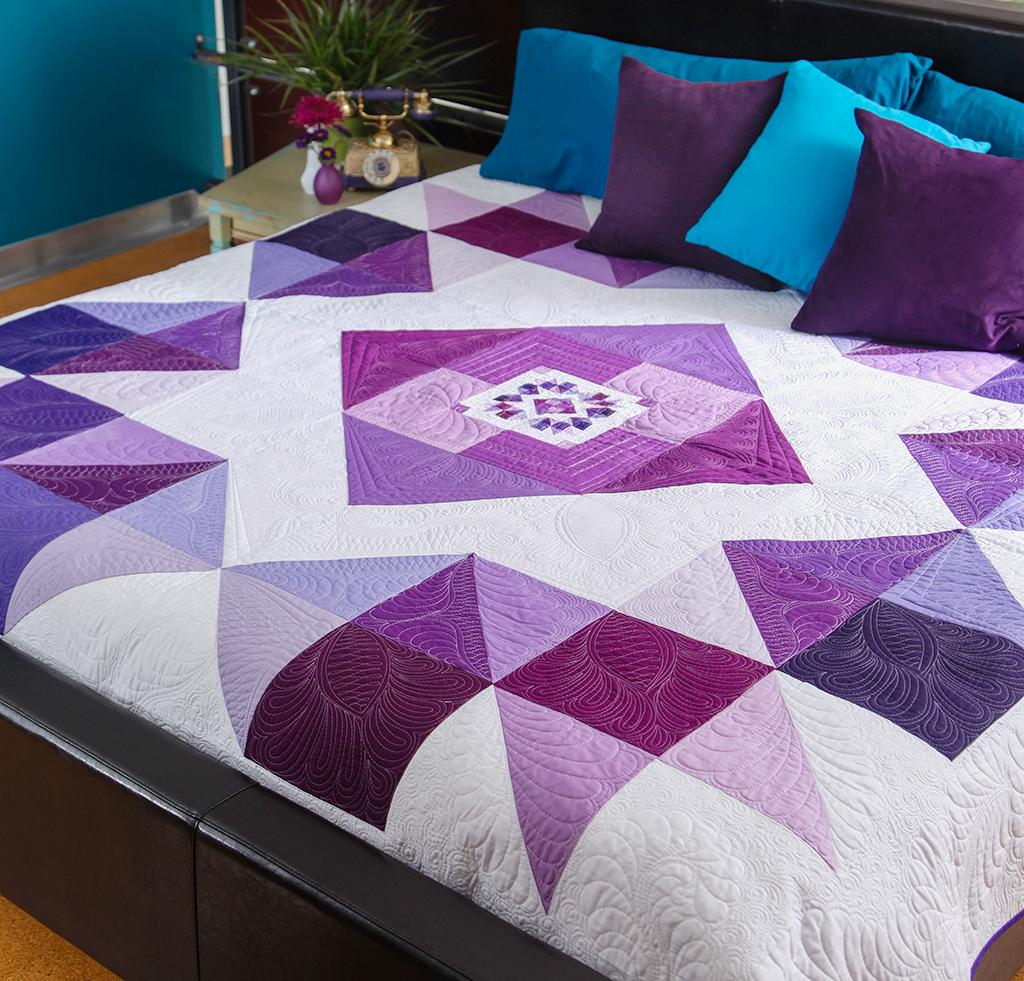 This regal color comes to life in this Orchid Mega Quilt Kit, which makes a large quilt top fit for a king. Featuring violet, lilac, amethyst and every imaginable shade of purple, this quilt brings an orchid-inspired pattern beautifully to life. Made with a blend of Robert Kaufman's Field of Iris Fat Quarter Bundle and Kona Cotton pre-cuts, your finished project will add a glorious garden of color to any room.
Playing with jewel tones and fuchsias
Incorporate the ombré trend into your next project with this gorgeously gradient 4-yard cut from Benartex Gradations and Caryl Bryer Fallert. Featuring subtle shifts in color, each convenient pre-cut offers lush, saturated hues which add extra depth to a batik quilt or playful vibe when paired with brights.
Get inspired by this lovely gradient 4-yard cut here.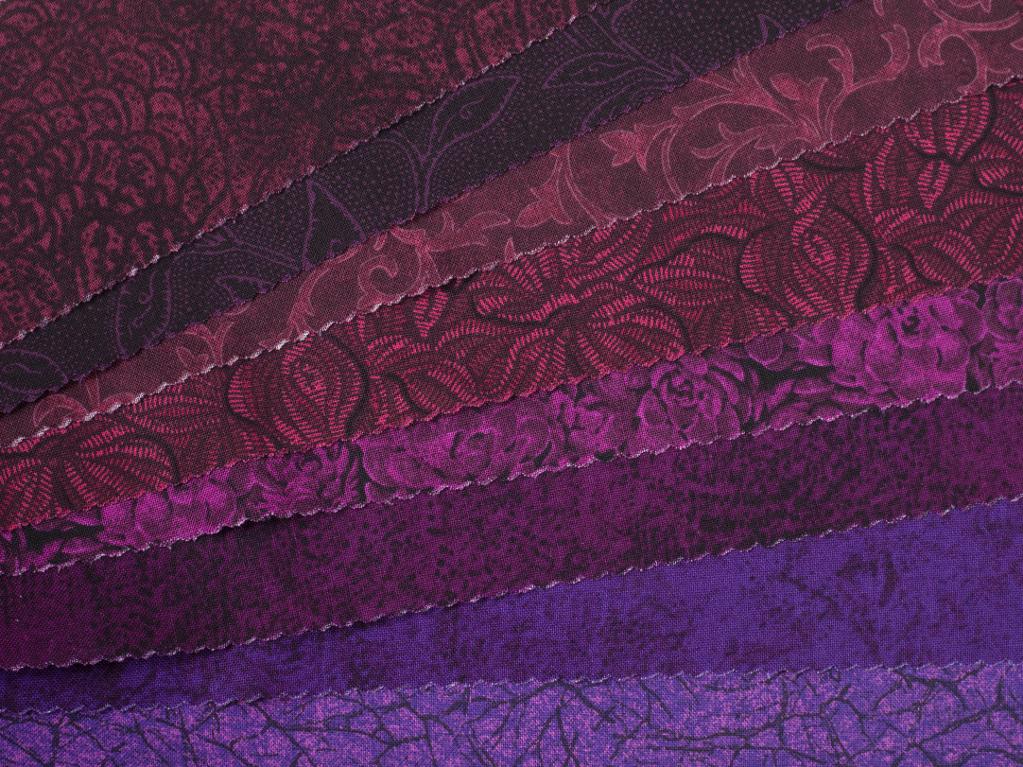 The sunset colorway of Jinny Beyer's Palette collection features a range of lush and lovely jeweled purples, mixed with vibrant oranges and reds. Adorned with subtle florals and a delicate embossed effect that highlight each shade, your next quilting project will be a brilliant color story bursting with intricate fabric detail.
Looking for more quilting ideas inspired by color? Check out our last post featuring coastal colors!
Craving more color inspiration? Share your favorite color to quilt!