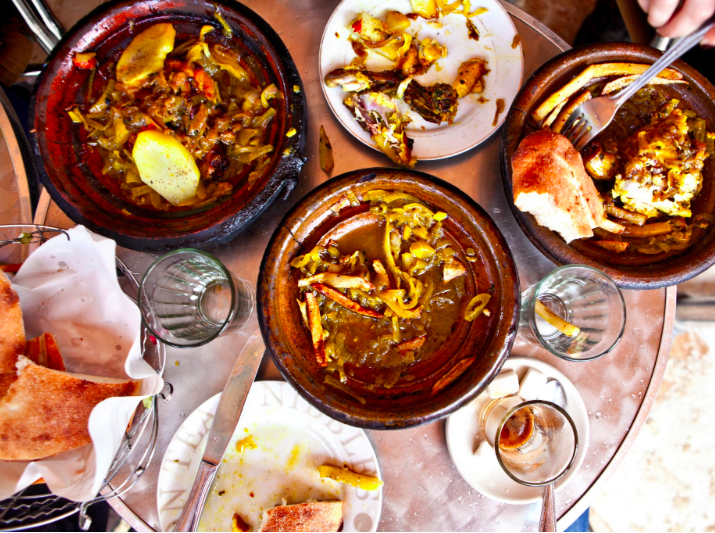 Everything in Morocco felt different from life as I knew it. The days were warm, the terrain: rugged; dry and painted in warm tones rather than the greens and lushness that I know so well. The food was filled with flavors that were unrecognizable to me at first. The first taste of a Moroccan cookie seemed a bit soapy and off, but I soon fell in love with the floral scent and flavor of orange blossom water. But it was the preserved lemons that flavored everything from tagines and fresh grapefruit salads that intrigued me the most.
What are preserved lemons?
Preserved lemons are essentially a pickled lemon. They are preserved with salt and allowed to ferment at room temperature for several weeks before being used. Originally created as a way to use up the glut of lemons from the growing season, preserved lemons are now used in many cuisines particularly in Morocco where they are often infused into meat tagines. Recently they've become a very popular ingredient in our own cuisine as they flavor food with a bright, tart and floral flavor that is hard to distinguish.
They are salty but not overwhelmingly so. Somehow the lemon and salt combine to create a pungent flavor that isn't overly tart or too salty but fragrant and foreign. It's a flavor that's so hard describe as it's unlike anything that we typically have in our food.
Both the rind and the pulp can be used but most often it is the rind that is sought after. The pulp melts into stews and sauces while the rind can be finely diced to add a bit of texture to a dish. Some people prefer to rinse the preserved lemons before use to cut down on the saltiness.
How do I make them?
Preserved Lemons adapted from Paula Wolfert, The Food of Morocco
5 lemons
1/4 cup salt, more if desired
½ teaspoon cumin seeds
5 coriander seeds
2 bay leaves
Step 1:
Have ready a sterile 1-pint canning jar. Quarter the lemons from the top to within 1/2 inch of the bottom, sprinkle salt on the interior of the lemon, then reshape the fruit.
Step 2:
Place 1 tablespoon salt on the bottom of the mason jar. Pack in the lemons and push them down, adding more salt, and the optional spices between layers. Press the lemons down to release their juices and to make room for the remaining lemons. (If the juice released from the squashed fruit does not cover them, add freshly squeezed lemon juice — Leave some air space before sealing the jar.
Step 3:
Let the lemons ripen in a warm place, shaking the jar each day to distribute the salt and juice. Let ripen for 30 days. To use, rinse the lemons, as needed, under running water, removing and discarding the pulp, if desired — and there is no need to refrigerate after opening. Preserved lemons will keep up to a year, and the pickling juice can be used two or three times over the course of a year.
*After the initial 30 days I keep my preserved lemons in the fridge.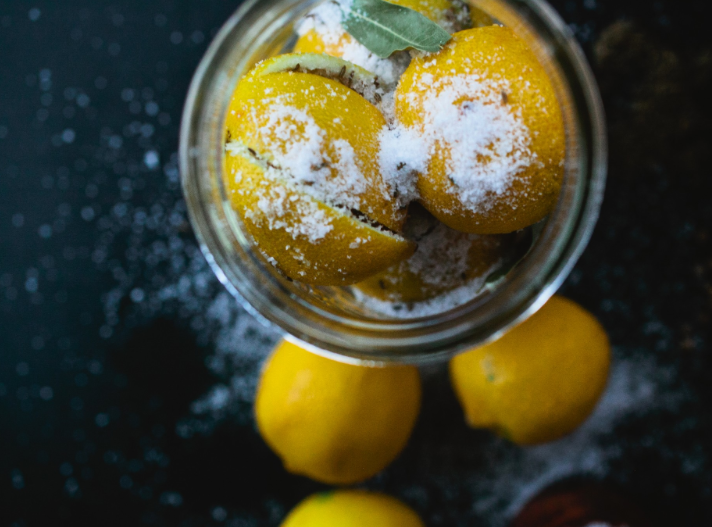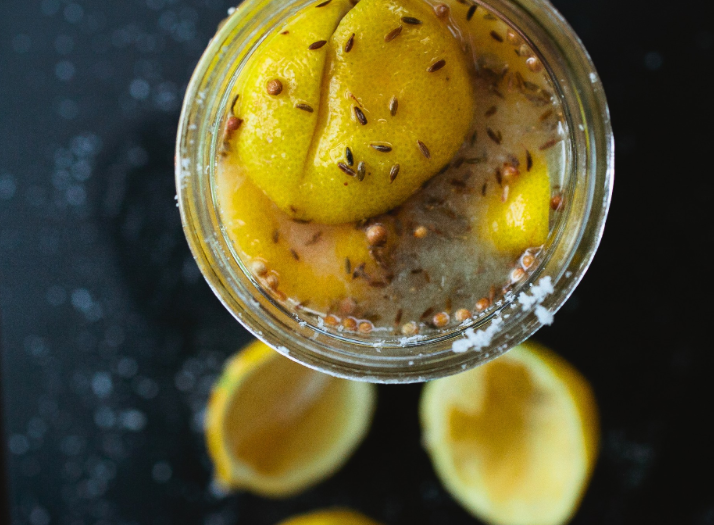 Now what?
Now, you wait.
Preserved lemons can be used in nearly any recipe that calls for lemons or lemon zest. It's a powerful ingredient so only use a little bit. It is the sort of flavor that distinguishes your food and leaves your guests wondering what your secret is as it's so hard to point out.
I use it in marinades, stews and braises. Particularly with chicken and lamb. It's also great with fish.
I love it in salad dressings, as it adds a tart floral flavor to greens. Kick up olives with some preserved lemon and red chile. Add it to a tomato-rich gazpacho or a simple pasta with fresh tomatoes and herbs.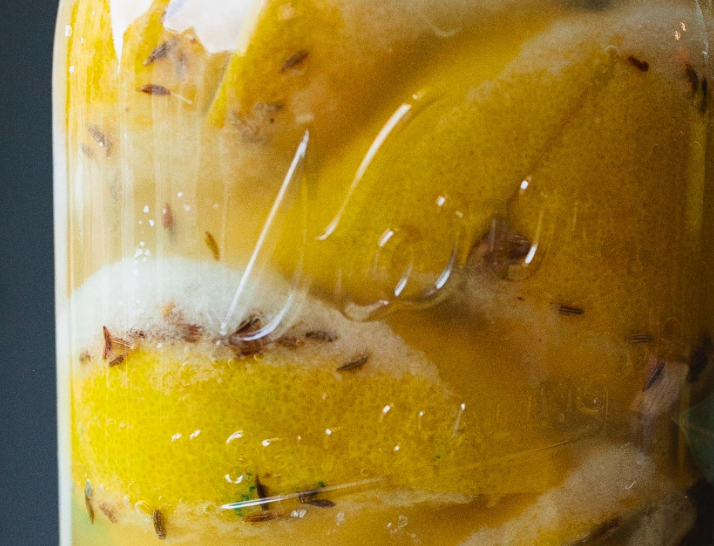 Why not follow this savory recipe with something sweet? Come back to the Craftsy blog tomorrow for a roundup of creative cinnamon roll recipes.
Love preserves but aren't sure about lemons? Try this great jam-making class taught by Rachel Saunders from Blue Chair Fruit Company.