Have you ever opened up a quilt pattern only to realize that it's printed in black and white, but all your fabrics are brightly colored? How do you use a grayscale pattern to make the quilt shown on the page when the colors aren't all spelled out for you?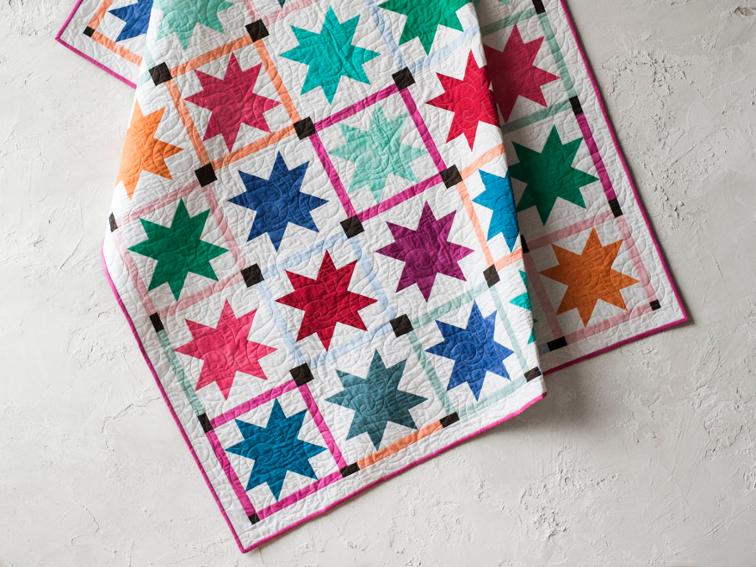 Stunning Stars Call Me Contemporary Quilt Kit
Here are some tips on how to determine fabric placement with black-and-white quilt patterns!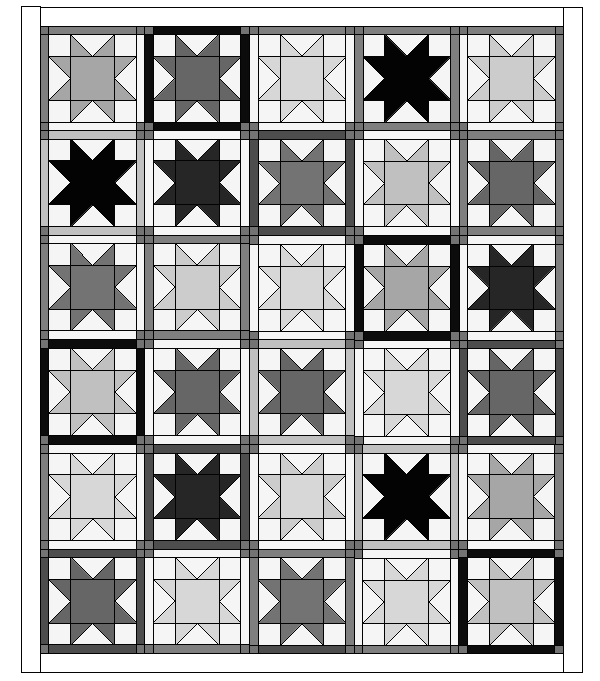 Stunning Stars Quilt pattern featured in this Boundless quilt kit
Step 1: Read the Pattern
First things first: Read your quilt pattern completely. Does it call for Fat Quarters, pre-cut strips or another size of pre-cut fabric? Can it be completed with scraps from your stash? When a pattern is in black and white, it's up to the quilter to determine fabric placement. Part of the fun of quilting is making it your own style!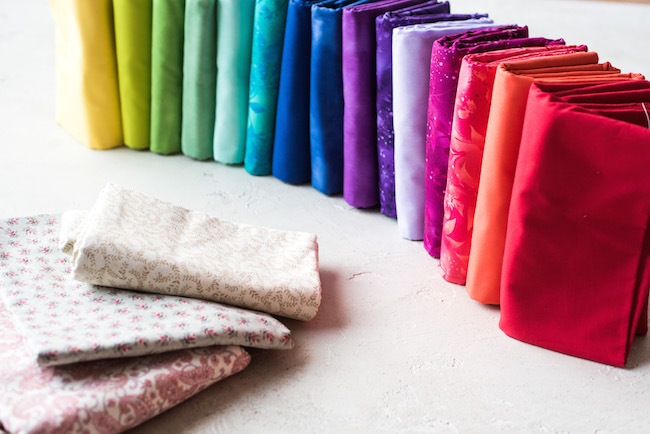 2. Stack and Sort Fabrics
Gather the fabrics you'd like to use, and make sure your have a variety of light- and dark-colored fabrics if you are looking for high contrast. For example, the "Stunning Stars" quilt pattern above uses a variety of light, medium and dark colored fabric prints. If most of your featured fabrics are the same color intensity (all light or all dark), you can always add in a solid black or white for contrast, perhaps in the background or sashing.
3. Draw on Graph Paper
If you'd like to make your own "quilt coloring sheet," simply trace the black-and-white quilt diagram onto plain paper or draw it to scale on graph paper. You can use colored pencils or markers to audition your fabric placement. If you have a computerized quilt design program, you might also use technology to help "place" your fabrics onto different areas of the quilt.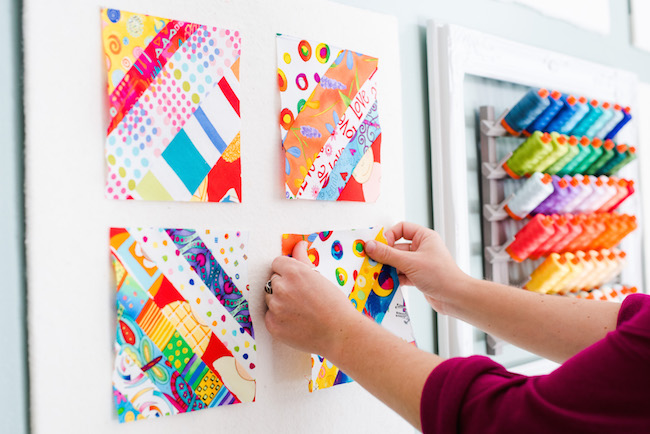 4. Use a Design Wall
Instead of sketching and coloring in your quilt, you might prefer to jump right in! Feel free to cut out block elements and place fabric onto a design wall. Snap photos of your progress, then rearrange some elements and review the photos to find your favorite fabric placement. Take note of which blocks draw your eye immediately, and spread them around the quilt to achieve balance. Some quilters take a black-and-white photos of their quilts to view the lights, mediums and darks. This is an easy way to determine the color value or intensity of your fabric prints and rearrange them as needed.
5. Mix it Up with Your Stash
Before sewing all your blocks together, take a second look at the fabrics you have in your stash. When working with pre-cuts, you may feel inclined to always use the fabrics from your quilt kit or pre-cut bundle. But you can absolutely add in complementary fabrics from your own stash! Don't be afraid to substitute the background or sashing fabric for something you absolutely love.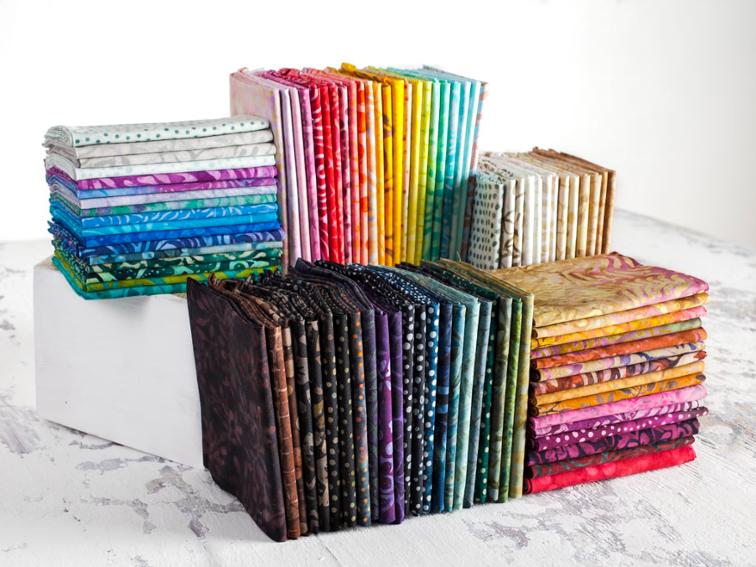 Boundless Batiks Fat Quarter Box Instead of solely relying on the pattern designer's example, trust your own instincts when working with pre-cut friendly quilt patterns. You have the ability to make your own design choices, arranging the fabrics in a matter that pleases your eye.