For a simple but big statement, consider planting wildflowers. A meadow looks easy and effortless, like it just bloomed, instead of being overly designed. It's a great way to get lots of color in your garden this summer and the fresh flower bouquets will be endless!
Follow these wildflower garden ideas and tips to achieve the ultimate impact.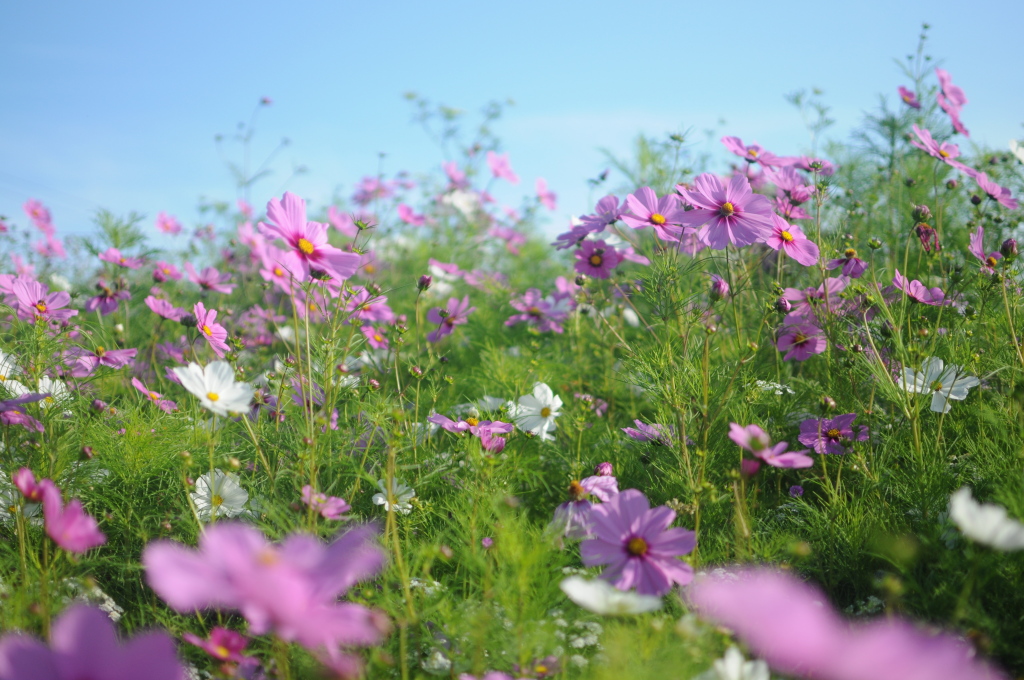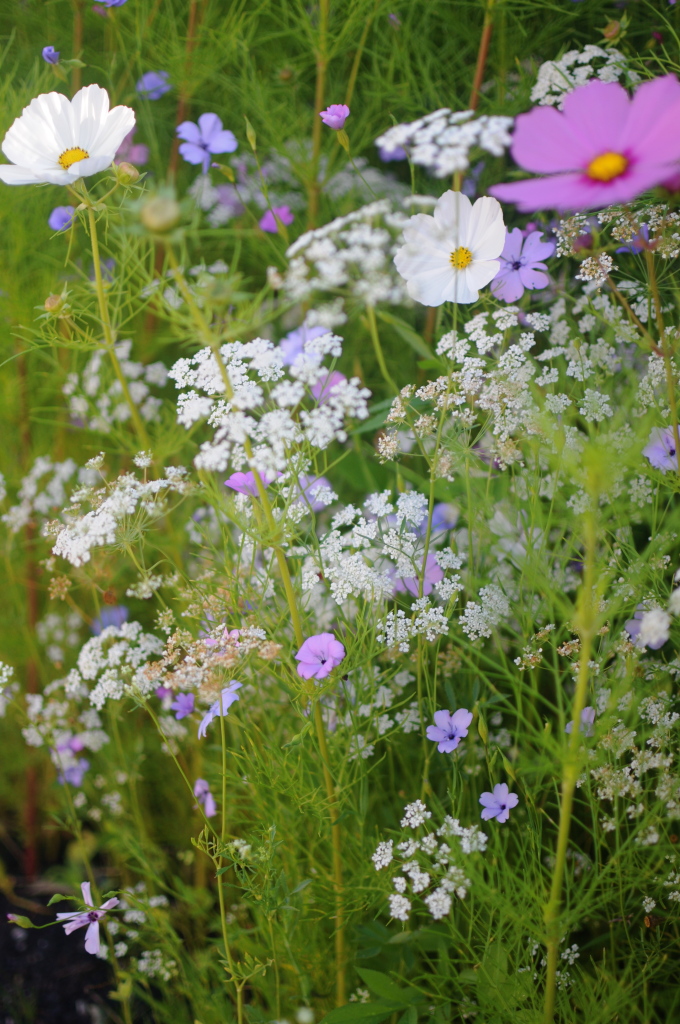 Planting wildflowers 101
First, find a bright, sunny spot to plant your seeds, making sure the area you choose is weed-free.
Mix sand with your seeds to ensure good drainage and barely cover the seeds with soil. Keep the area moist but not soggy for germination.
It's important to weed your wildflower patch in the beginning so that the small seedlings don't get strangled by strong weeds. You can use burlap or black garden cover or much to keep weeds at bay but the best way is just to keep an eye out and weed a few times a week.
Early spring is the best time to plant your wildflower meadow for summer color.
Wildflower garden ideas to consider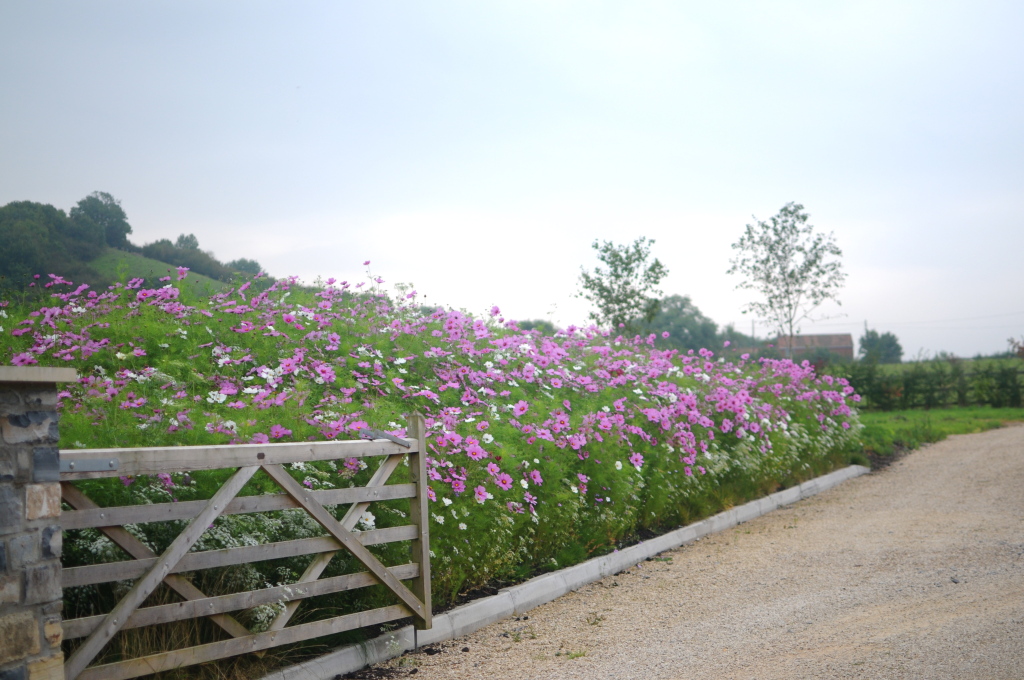 The beautiful meadow above was designed by English garden designer, Lara Smith, of Manor Farm Cottage Flowers in Wells, England. The combination includes cosmos in purple and white, Queen Anne's lace, nigella and a number of grasses. The meadow was planted at the entrance to the client's farm for maximum impact and maximum sunshine for healthy blooms.
Lara says it's important to keep an eye on weeds, water and choose a sunny spot for your blooms. Consider your local climate to choose flowers that are native and easy to grow.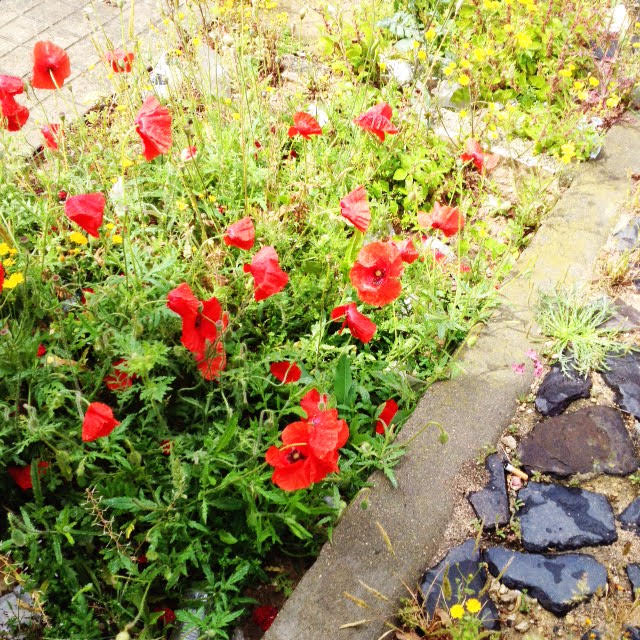 In France and Italy, you'll often see fields of gorgeous red poppies in the late spring and early summer. For late spring color and a bit of French inspiration, plant red poppies for a riot of red. The Shirley poppy is a popular and reliable variety to grow. They look gorgeous paired with Queen Anne's lace or cornflowers.
Remember when you plant your meadow to consider different sizes of flowers. Your meadow should include blooms of different scale, texture, and color.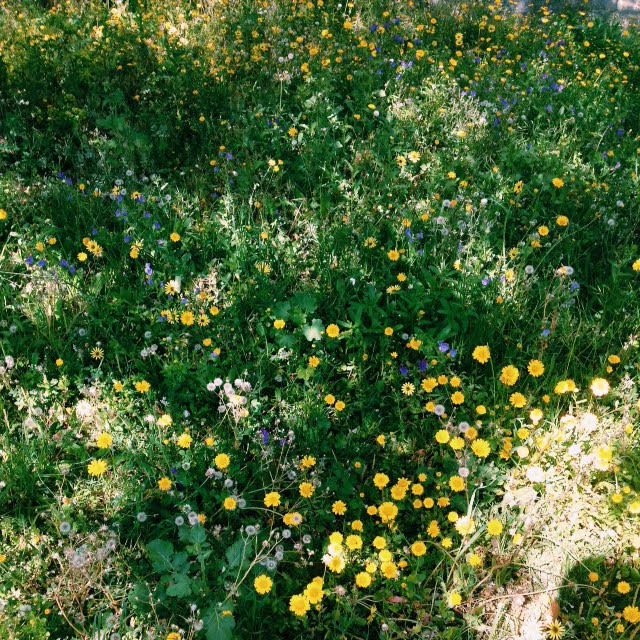 This blue and yellow wildflower patch is gorgeous for late spring. It includes honey daisy and hepatica. Consider tiny flowers in contrasting color combinations for a sweet but stunning combination.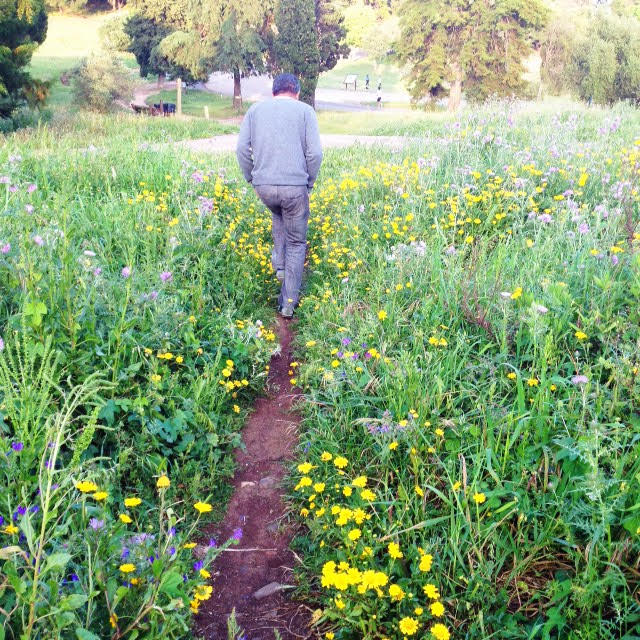 Consider creating a path through your meadow so you can enjoy it fully. This beautiful combination includes borage flowers, which are edible and look lovely in salads and on open-faced sandwiches.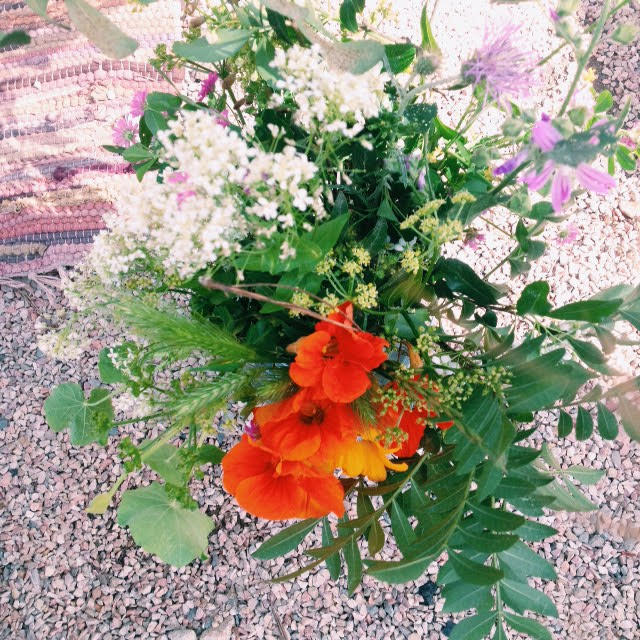 The bouquets from your wildflower garden will be endless. Cut in the morning or evening when the flowers are most hydrated, to ensure the bouquets last as long as possible.
Consider growing flowers that are native to your area for the easiest, lowest maintenance wildflower meadow. It's eco-friendly and a great way to celebrate the heritage and tradition of your home.