Photography is the kind of hobby that you can never spend enough money on. Once you are hooked, you'll find yourself constantly thinking about the next piece of equipment you NEED to have. But where do you start? And how do you build a collection of gear without breaking the bank?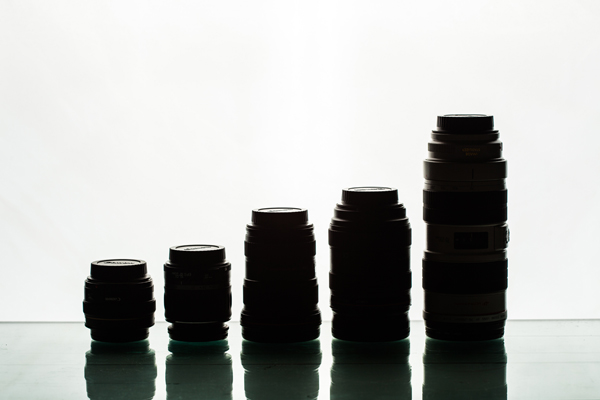 Camera settings: 1/200 sec, f/6.3, ISO 100, 100mm
Here, I'll talk about getting serious about photography — on a budget.
Essential equipment
At the very least, you are going to need a camera and a lens. Buying a DSLR with an interchangeable lens will give you the most flexibility as you advance and find the money to invest in nicer lenses. Of course, buy the best camera you can. However, an entry-level Canon, Nikon or Sony DSLR (for about $500) is going to give you all the features most photographers need, and then some. If you do not need a professional grade camera body, save your money and invest it in a lens upgrade.
DSLR cameras are often sold in kits with a basic zoom lens. The lens typically has an ideal focal length range, maybe 28-80mm (or 18-50mm on a crop sensor), for a first lens. 24mm or 28mm is a good reasonably wide shot for landscape photography, and 70mm or 80mm is a good reasonably tight shot for flash portrait photography. The kit lenses are usually not great quality and are usually not very fast, meaning their aperture doesn't open up very wide. If you could afford it, I would recommend upgrading to a mid-level or pro level zoom lens that reaches about those focal lengths.
You can do a lot with a camera and a decent zoom lens. You can do a lot with a camera and a decent prime lens as well. Which, by the way, should be considered as the next purchase after a zoom. There are a few versions of 50mm primes that are very affordable (about $100) and are a no-brainer when it comes to good bang-for-your-buck equipment.
After you have a camera, a zoom lens, and a prime lens, it is helpful to have an external flash. The ones that are built into a camera don't look very good and really limit your creativity. These four items are what I take as a lightweight travel kit and have a ton of flexibility to make great images.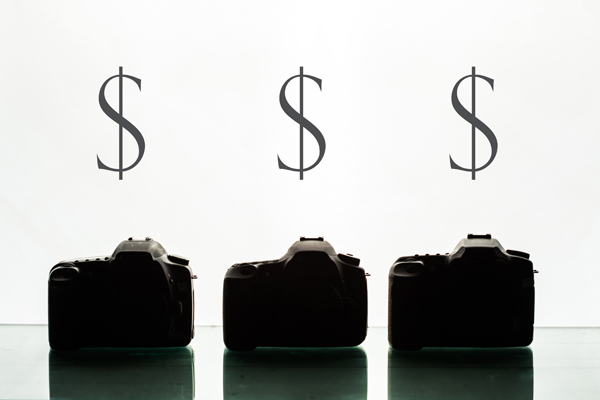 Camera settings: 1/200 sec, f/6.3, ISO 100, 100mm
How to shop
These days, it is really easy to price equipment out online to find the best deal. Amazon, B&H and Adorama, among other online shops, offer very competitive prices. I prefer to buy camera bodies new from one of these places because of the warranty that comes with a new camera and the multiple mechanical and electrical pieces that can fail. I have also bought used camera bodies from people on Craigslist with great success, but there's always the possibility of buying a dud.
Another option is to buy a refurbished model from the manufacturer. These are not new models but they come with a warranty should something go wrong. Generally you can save 15-20% buying refurbished and 30-50% buying used. Also, camera bodies lose their value pretty quickly because there are new models coming out every year or every other year. So buying a model that is a few years old can save you a lot of money.
For lenses, I have purchased used for almost every lens I own. It's much easier to tell if there is a problem with a lens than a camera body. Take a body with you to test the focus motor. Inspect the glass for scratches. Feel for any friction in the zooming mechanism. If everything seems to be working and looks good, it likely is. Lenses hold their value pretty well, so you may only save 15-20% buying used. If the potential savings is not worthwhile to you, buying from the major online retailers mentioned above is a pretty safe bet. The big manufacturers also offer rebates periodically, so it's good to keep an eye out for those to save a little bit.
Local camera shops — like any other brick and mortar store — have a hard time competing on price, but often have something to offer in technical support, trade-ins, and making sure you get exactly what you need. If you are unsure of what you want, many camera shops have rental departments, which allow you to try gear out for a minimal cost before you buy.
For more advice on buying essential equipment, see my post on how to pick a camera. You might also enjoy our 5 tips for traveling with camera gear.
What is the most important purchase you made to take your photography to the next level?