You won't make it through many bead projects without seeing the peyote stitch pop up. The peyote stitch is a weaving stitch that can be worked with both an even number or an odd number of stitches, and you'll see it in all kinds of jewelry from earrings to bracelets and necklaces. Even the most advanced beaded projects sometimes incorporate the peyote stitch.
Whether you're a beginner or just an experienced beader looking to brush up on basics with a few easy projects, these peyote stitch jewelry patterns will give you plenty of practice!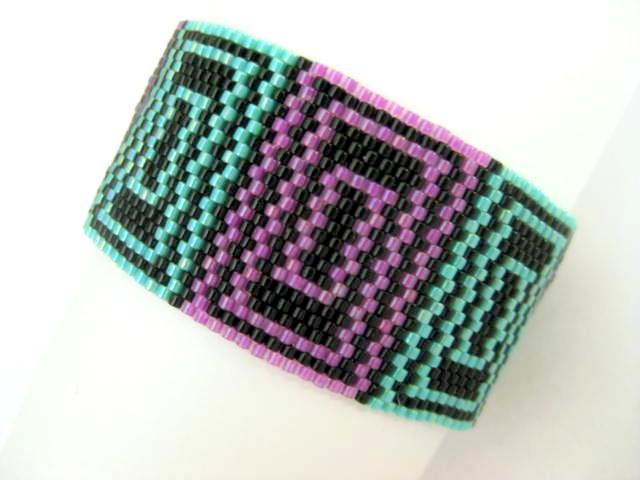 Photo via MadeByKatarina
Quadrant Design Peyote Bracelet
Fans of geometric design will love beading this pretty bracelet. This pattern is just dying for some variations. Imagine the color possibilities! The pattern comes with both a bead graph and written instructions, so regardless of how you like to read patterns, you'll be all set.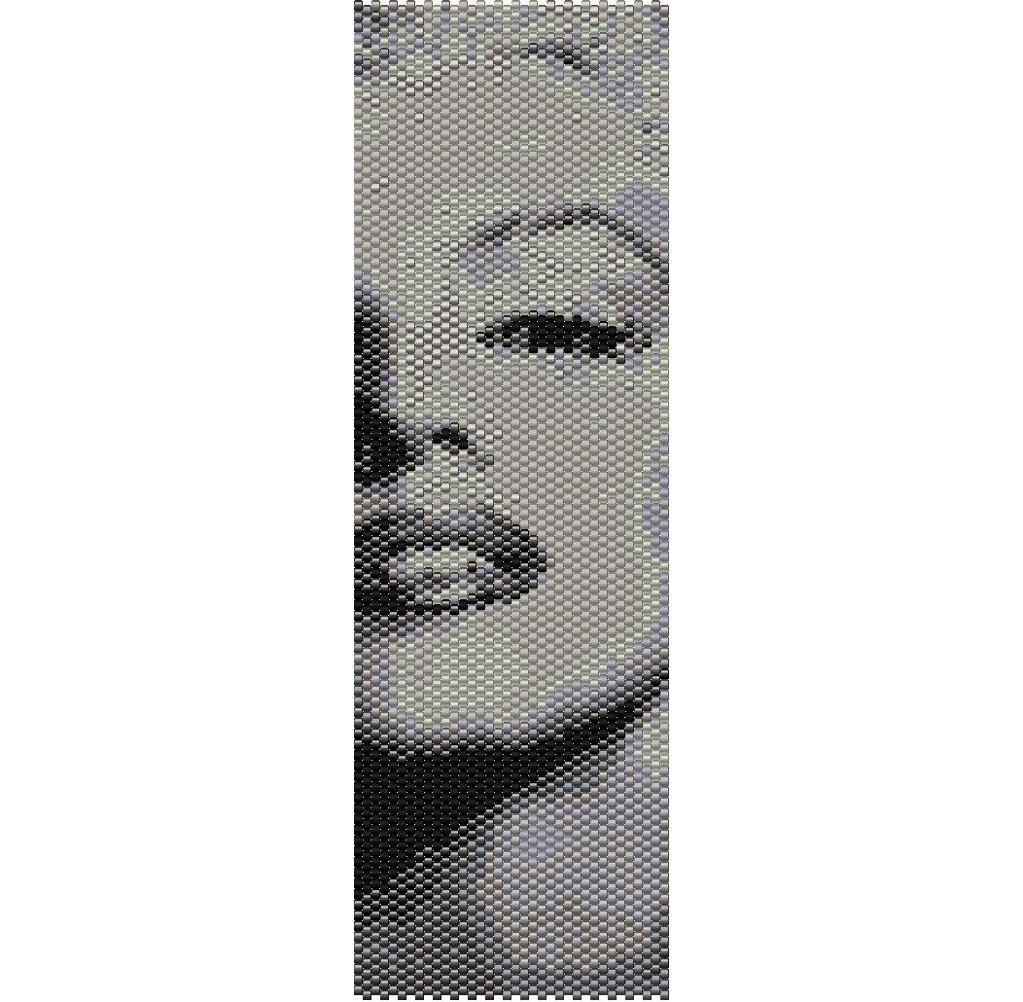 Photo via ArtQueenClaire
Marilyn Monroe Peyote Bracelet
When you finish this bracelet, you may want to frame it instead of wearing it! It's practically a piece of art, after all. Don't worry; a bead chart is provided. I'd also suggest keeping a Post-it or other paper handy so you don't lose your place — and so your eyes don't cross when you're staring at the chart!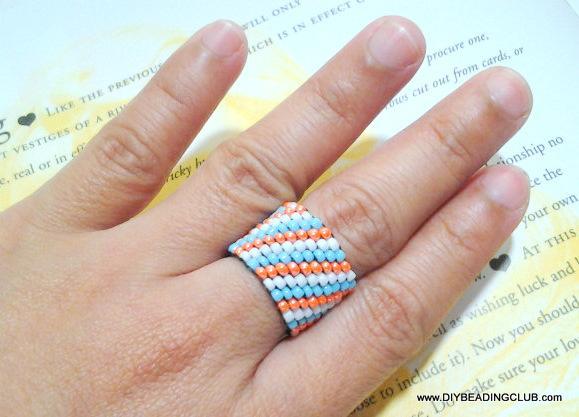 Photo via XODesigns
Peyote Beaded Ring
This pattern is a great opportunity to practice odd-count peyote stitch beading. Make the slanted version, or get inspired to make your own peyote stitch design. This pattern also shows you how to zip the ends to form a nice, neat ring. I could see this pattern making a matching bracelet, too, couldn't you?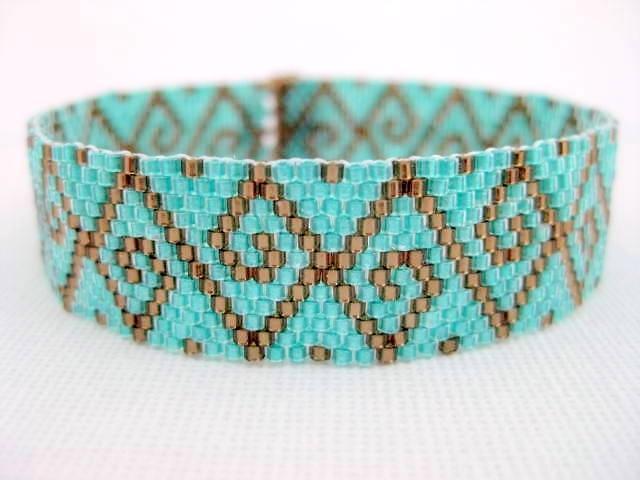 Photo via MadeByKatarina
Swirls Peyote Bracelet
Practice your even-count peyote stitch with this pretty bracelet full of swirls. Choose any two colors you'd like for the palette, and you can even get some practice creating cool clasps that you can use for your own designs.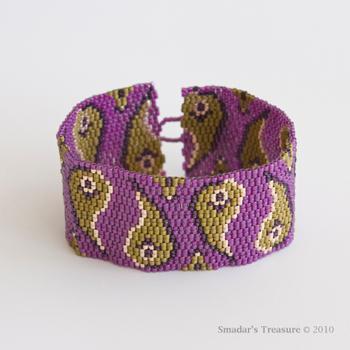 Photo via SmadarsTreasure
Paisley Peyote Cuff
This one's for my fellow paisley fans out there. Designer SmadarsTreasure promises that the 2-drop peyote stitch, combined with size 11/0 beads, makes the bracelet work up super fast. Since it's quick, you might want to keep the cuff on your list of possible handmade holiday gifts!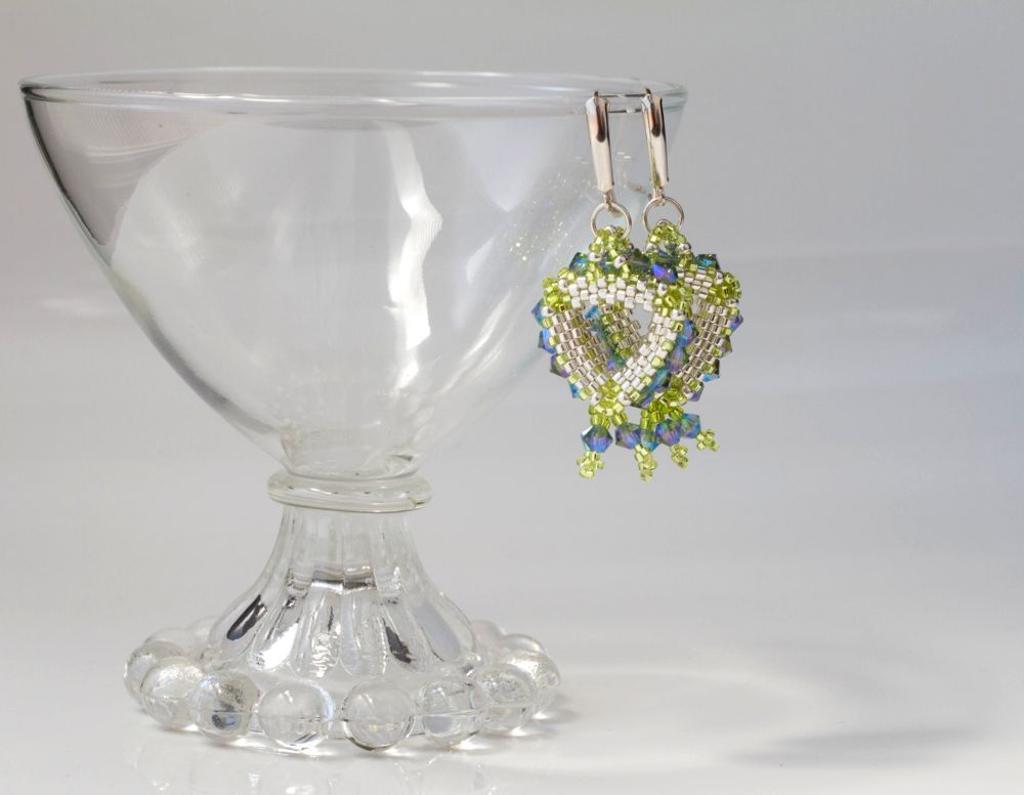 Photo via Nancy Cain
Peyote Stitch Earrings
Feeling adventurous? Move past flat peyote stitch and try a few shapes. Bluprint instructor Nancy Cain is happy to guide you through it in her class Bead Stitching: Shaped Peyote. You'll learn to make the gorgeous earrings pictured above, plus a to-die-for bracelet and ring using the same shaped peyote technique.
Need a more detailed brush-up on peyote and other beading stitches? Take a look at the projects from Essential Seed Bead Techniques with Leslie Rogalski and just try not to drool. You'll learn not only the peyote stitch, but also the brick stitch, herringbone stitch, right angle weave and square stitch — all basics that will give you the chops to get through nearly any beading pattern, no matter what the skill level.
What is the first bead stitch you ever learned?