As a kid, the penguins were always my absolute favorite zoo animal. I could stand in front of the glass and watch them slide around for hours and not even care if I ever saw the monkeys or zebras.
My love for penguins never faded, and since I don't frequent the zoo nearly as often, I settle for other penguin eye candy like penguin crochet patterns. Craftsy members must feel the same way because we're overflowing with adorable penguin patterns by Craftsy's indie crochet designers. Get your daily dose of cute with these six adorable crochet penguin patterns.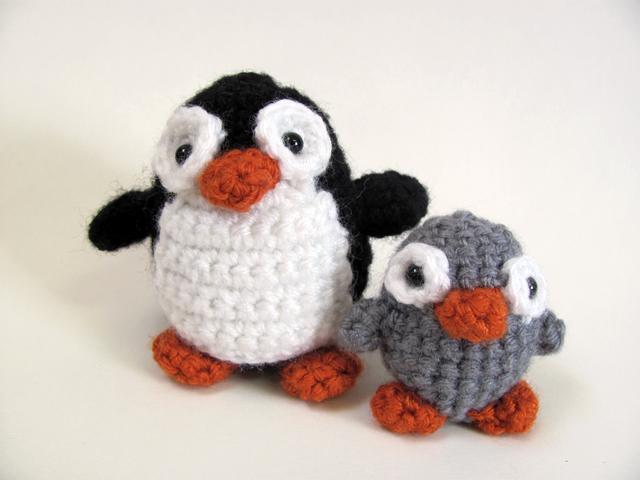 Photo via Craftsy member MevvSan
Amigurumi penguins
Scrap yarn is all you need to whip up these little dudes. Brush up on basic increasing and decreasing skills before you get started and this pattern will be a breeze to crochet. What's stopping you from making an entire family of penguins? Bright colors are also encouraged.
Photo via Craftsy member MicahMakes
Penguin hat
Penguins enjoy the winter weather, so why shouldn't you? The front flap of this hat folds up for a bit of extra warmth, while wings serve as cozy ear flaps. Don't worry, adult penguin lovers. This hat pattern comes in six sizes to fit everyone you know, from newborns to adults.
For help on crocheting in the round for a hat like this, check out our post on demystifying the Magic Ring.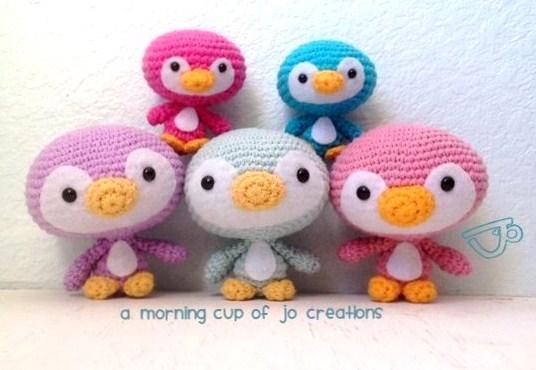 Photo via Craftsy member Josephine Wu
Penguin family
This family of penguins throws the traditional black and white penguin right out the window. You can make two different sizes of penguins, and the pattern comes with plenty of photos so your little family will turn out just right. Changing the yarn weight and hook size will give you even more variety!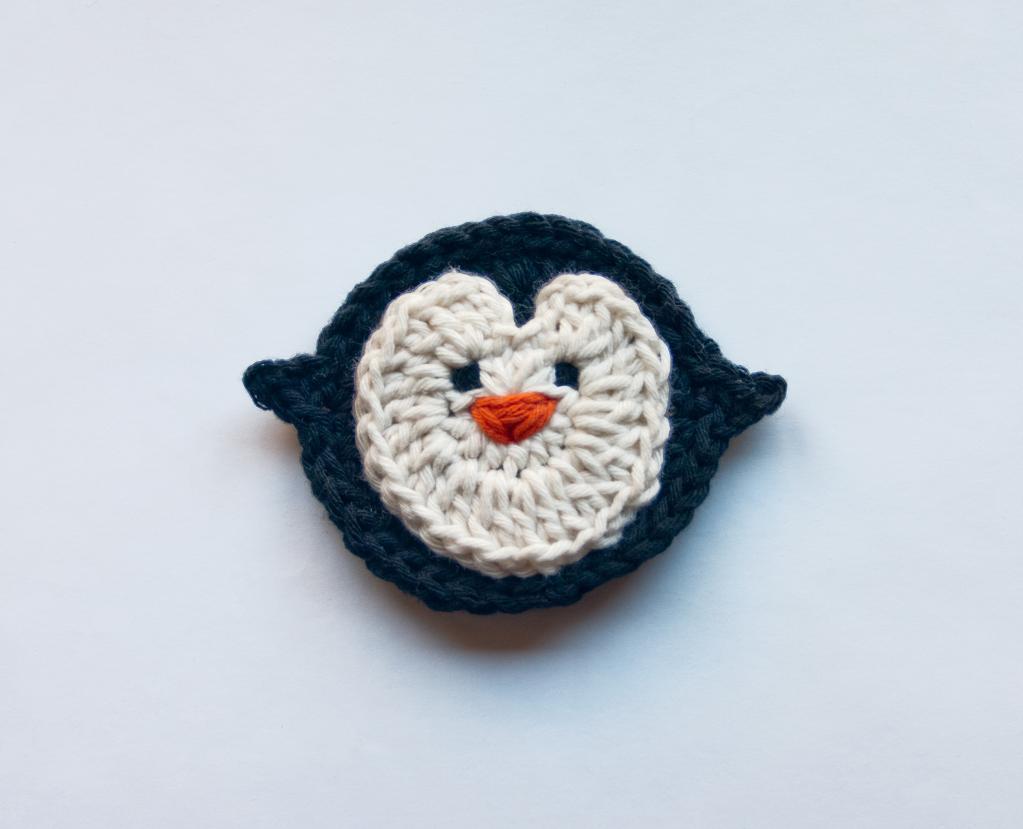 Photo via Craftsy member oneandtwoco
Penguin appliqué
If this penguin looks lonely, it's because he's not meant to stand alone. Crochet this appliqué, then sew it onto anything from hats to coats and totes. Want to make the penguin bigger or smaller? Just change the yarn weight and hook!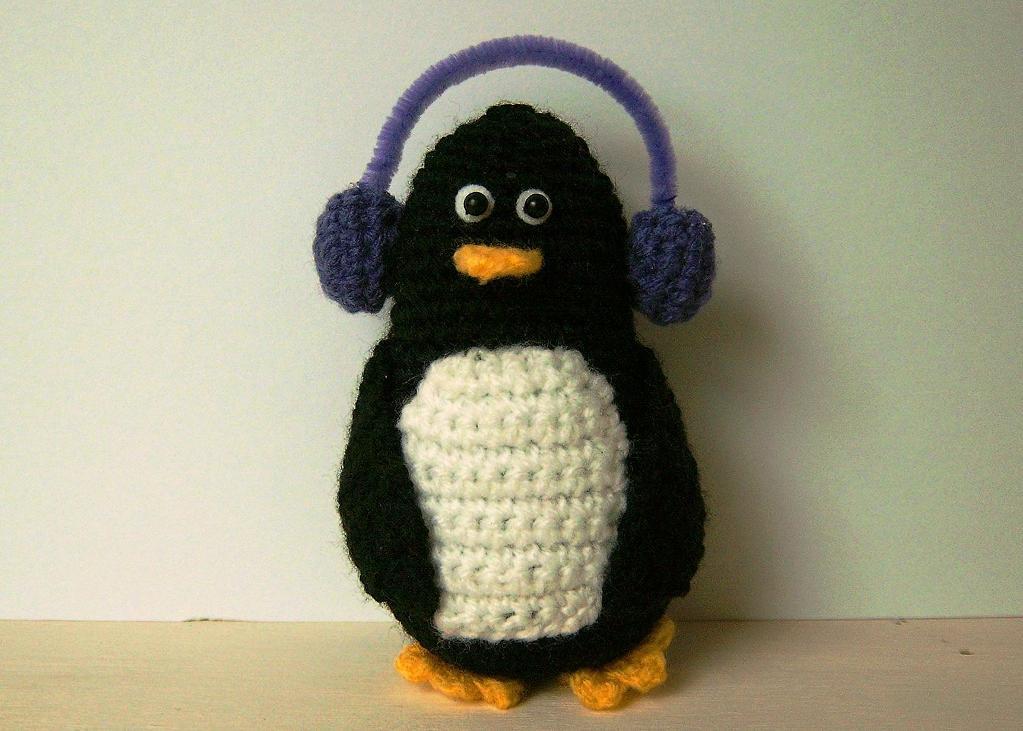 Photo via Craftsy member thedreamycrocheter
Penny the penguin
Penny the Penguin knows what's up in winter. That's why she's sporting these warm ear muffs. If Penny were sitting at my desk, I think I'd smile more often throughout the day.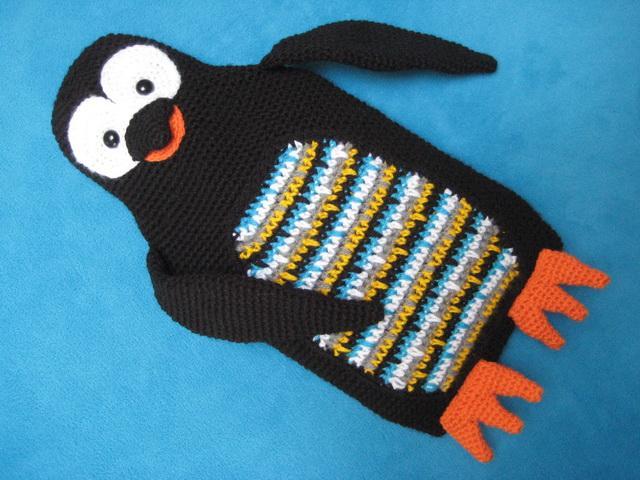 Photo via Craftsy member millionbells
Penguin hot water bottle cozy
This is a penguin with a purpose! Chase away those winter chills — or just feel better when you're sick — when you slide this cute penguin on top of a hot water bottle. Three buttons on the penguin's back make it super easy to slide the water bottle in and out. You can also fill the penguin with fiberfill instead and turn it into a pillow or toy.
]Do you dig crocheting animals? Check out Amigurumi: Design Your Own Monster with Stacey Trock and make dozens of little monsters to hang out with your penguins. Since you design them yourself, there's no limit to the range of crazy creatures and colors you might invent.
Are you a fan of crocheting penguins? What other amigurumi is your favorite?