With holiday season in full swing, it's time to wrap up those gifts for the holidays. This year instead of braving the crowded mall, why not make a few of your gifts? Handmade gifts are always a wonderful option for those people who have everything, and nothing is as special as a gift from the heart.
Need a little inspiration? Look no further! We paper craft ideas for gifts for everyone and every skill level!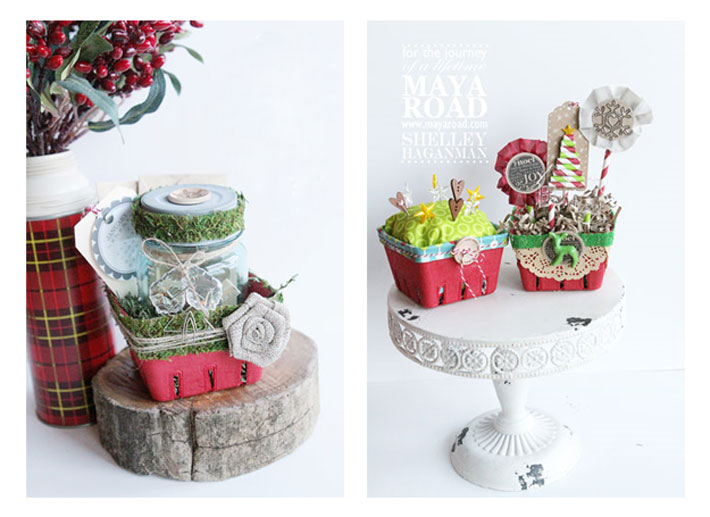 Altered Holiday Berry Boxes via Maya Road
1. Gift boxes
The humble berry box turns into a gorgeous holiday gift box. Embellish these sweet boxes to your heart's delight and fill with treats, altered jars, gift cards or even turn it into a pin cushion! These boxes are so pretty that they even make beautiful holiday accents.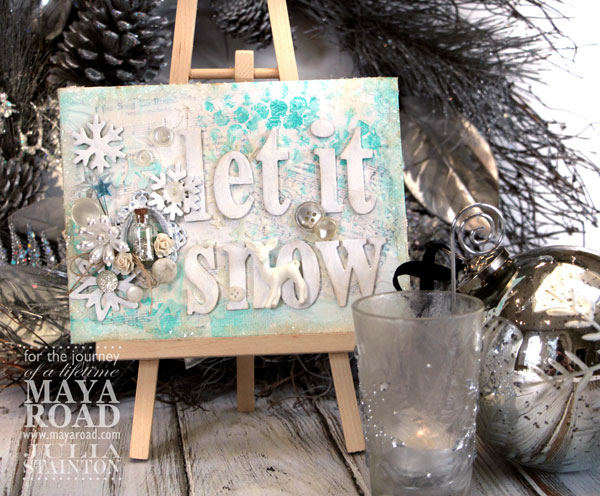 Let it Snow Mixed Media Canvas via Maya Road
2. Mixed media decor
If you want to let your inner artist out, why not create a mixed media canvas? Mixed media combines many different crafting or art mediums together to create beautiful and unique projects. Layer together paper with ink or paint and beautiful accents to create your own work of heart.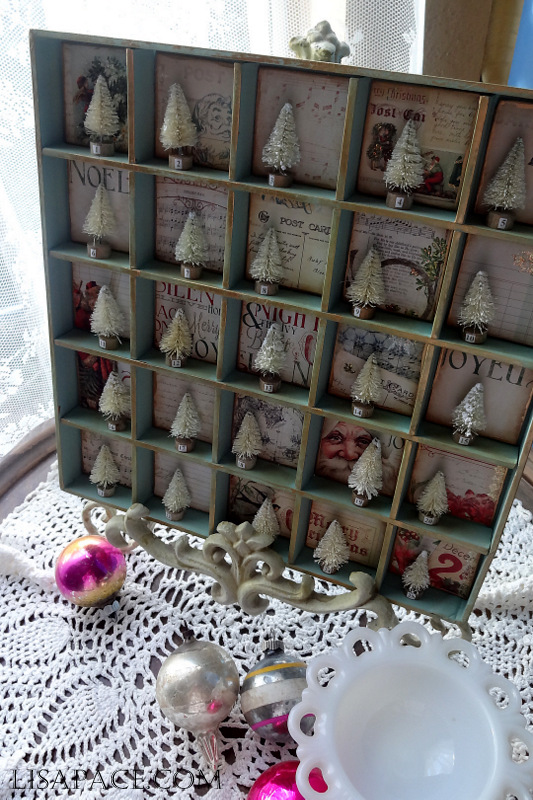 Vintage Christmas Advent Box via Lisa Pace
3. Advent projects
Advent projects are always fun to create and use year after year. Creating an advent calendar gift is a classy and crafty way to count down the days to Christmas. Go vintage glam or switch up the style to suit your recipient!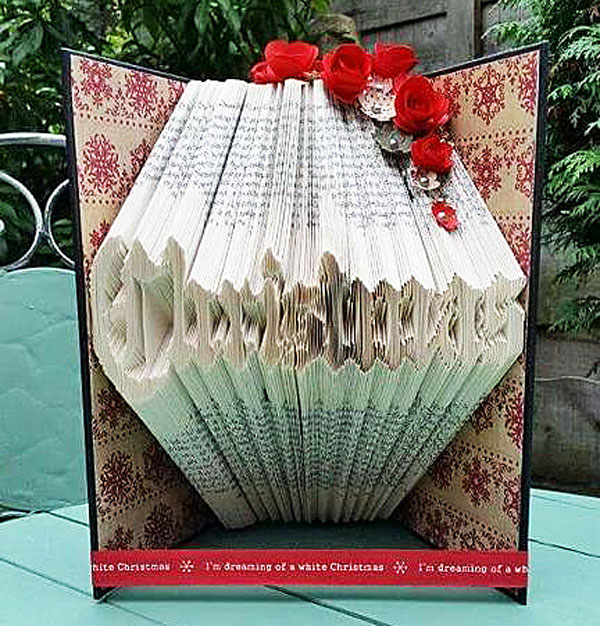 Christmas Book Folding Pattern via Bluprint member Cornerhouse 115
4. Book folding
Bring old books back to life by making them into an art piece! Book folding is an amazing paper craft technique and it's not as hard as it looks. You can find this pattern and many others at Bluprint.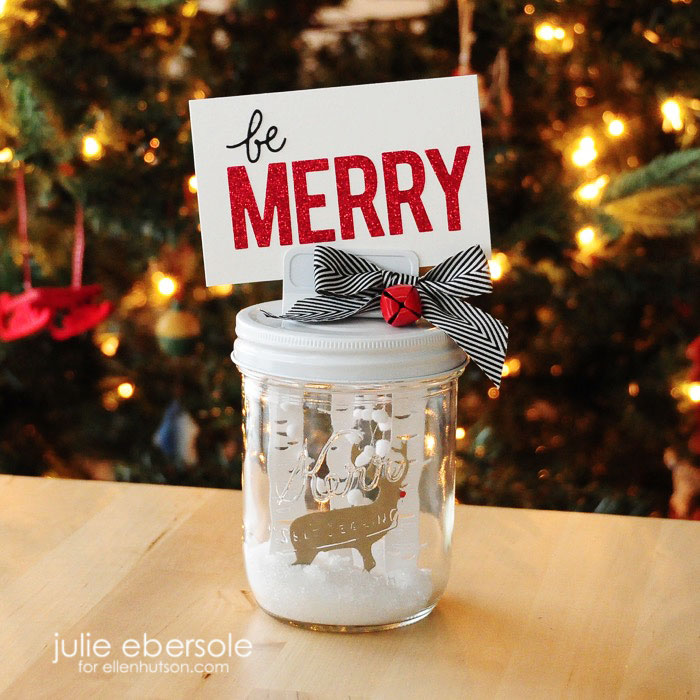 Holiday Snow Globe via Ellen Hutson
5. Mason jar gifts
Mason jar crafts are so popular and make absolutely wonderful gifts. This beautiful mason jar has been turned into a snow globe with a lovely winter scene inside. So fun and festive!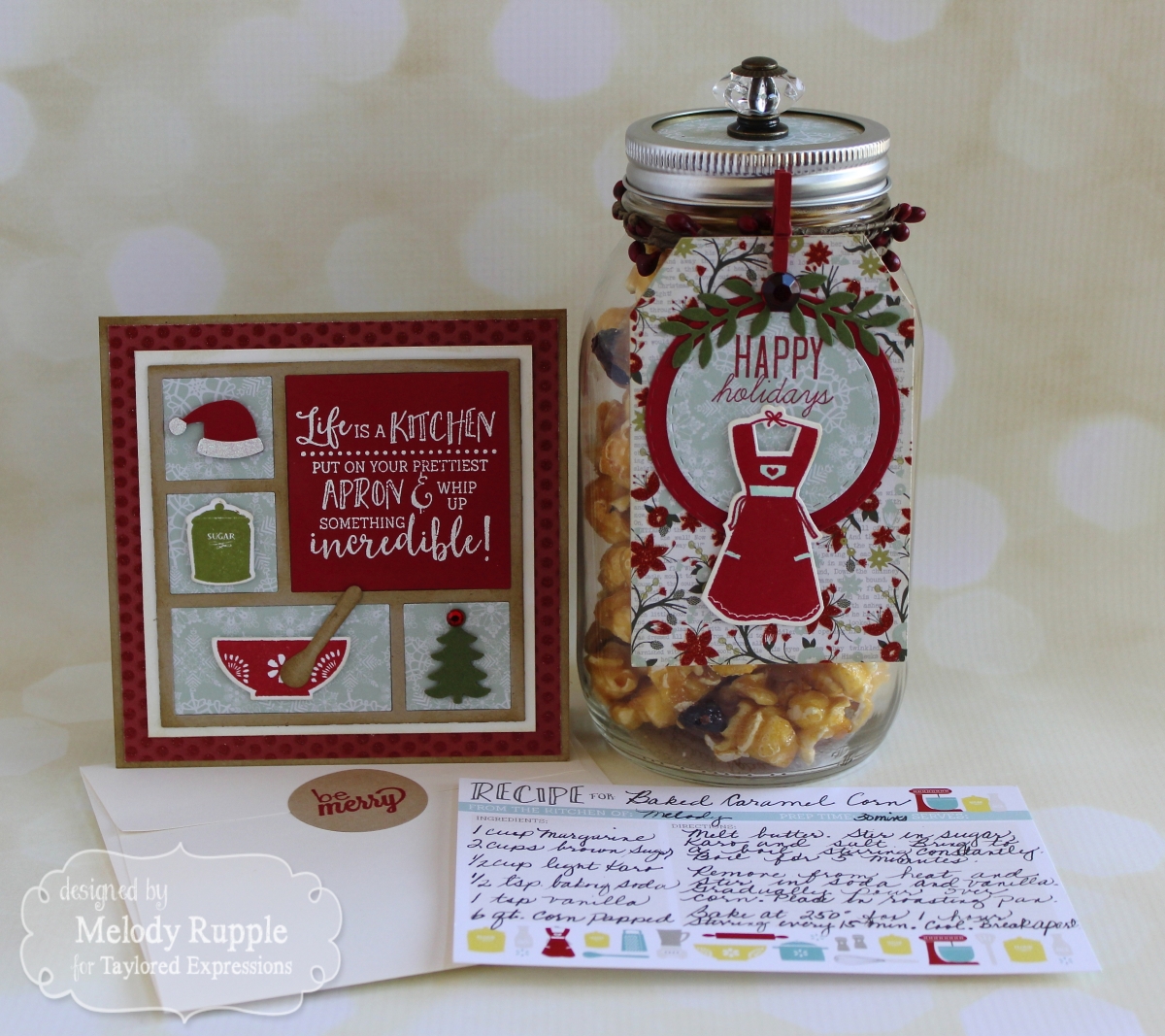 Holiday Mason Jar Treats via A Paper Melody
Mason jars also make sweet treat containers. They are perfect for food storage of course and add a fun flair to your gift. Everyone loves homemade treats and this presentation adds a ton of flair. While you're at it, why not include the recipe?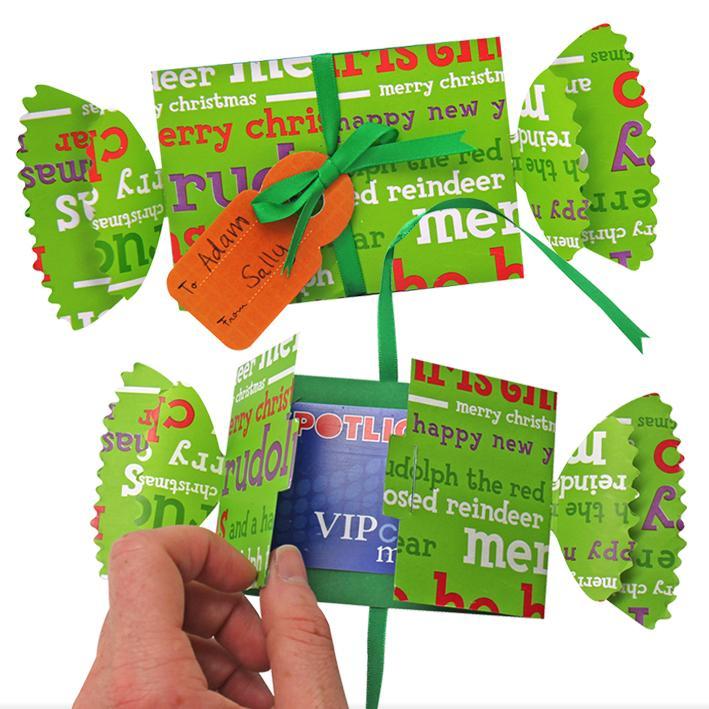 Christmas Gift Card Holder pattern via Bluprint member Dabbles
6. Gift card holders
Gift cards are the perfect gift for the people on your list who are so hard to buy for. Somehow, though, the simple gift card seems to be a little impersonal. Creating beautiful gift card packaging is a great way to solve that problem — that personal touch makes all the difference!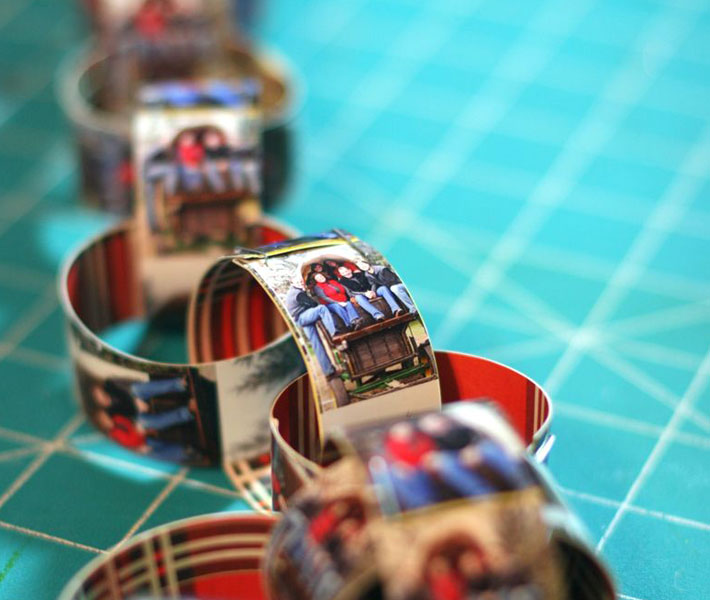 Holiday Photo Garland via Scrappergirl
7. Photo gifts
The holidays are a special time for friends and family. This sweet paper chain garland takes on new meaning when created with beautiful treasured photos.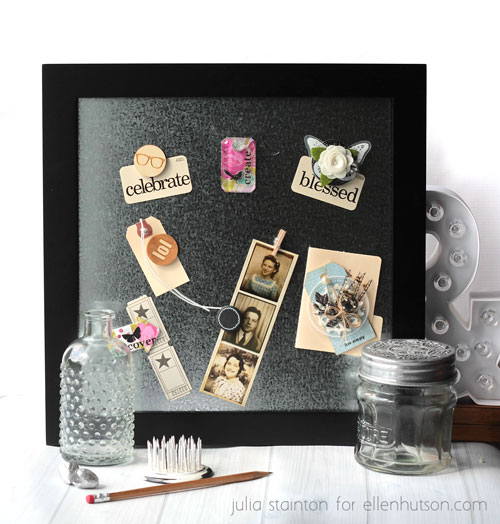 Message Board Photo via Ellen Hutson
Holiday gifts do not need to be all about Christmas! How about giving a gift that can be used all year long. Creating a magnetic message board and custom crafted magnets makes a beautiful gift and will make getting organized so much more inspiring.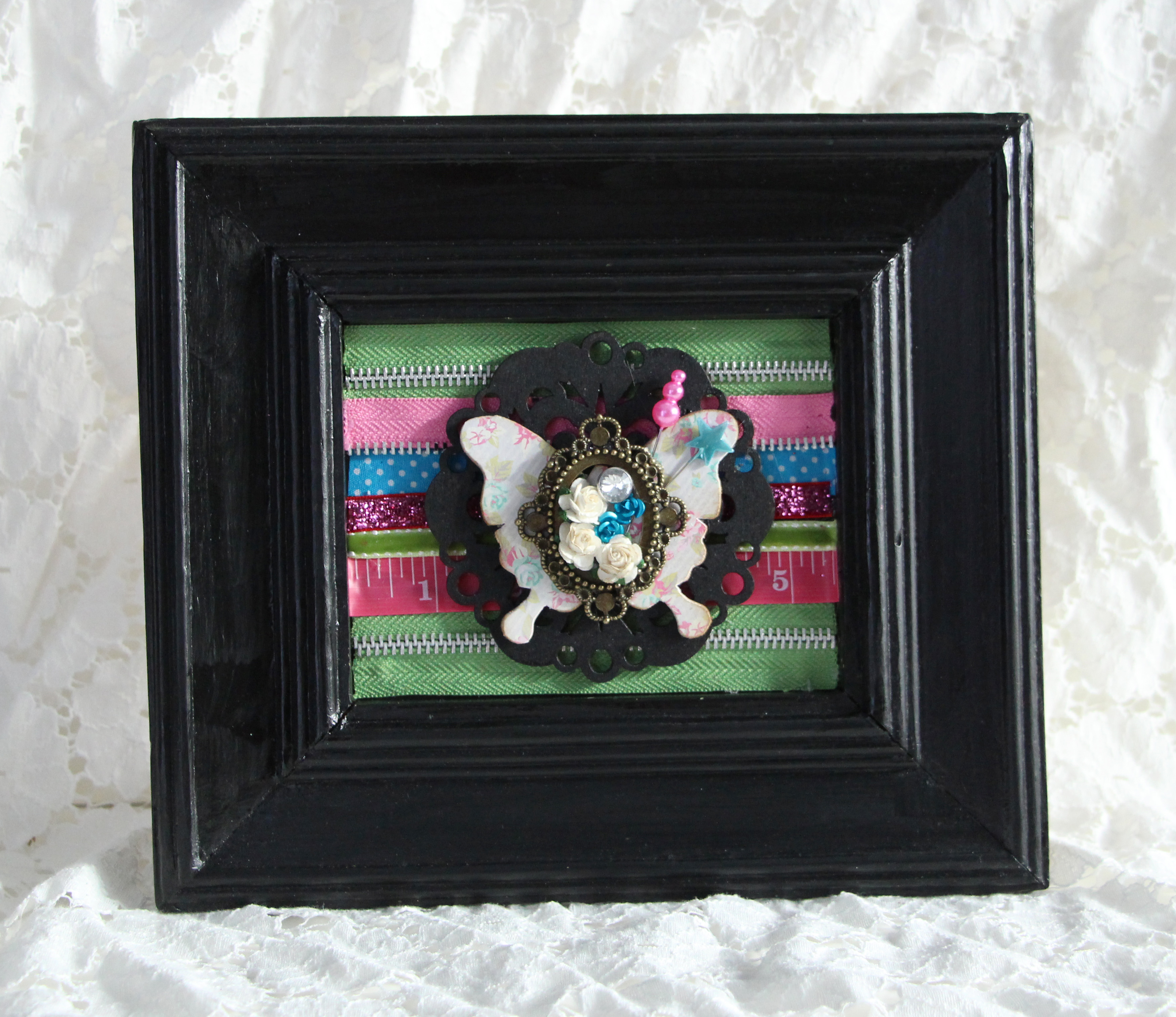 Chalkboard Frame via Julia Stainton
8. Frames
Frames are always wonderful paper crafting projects that can be on display all year long. Create a frame with paper craft supplies by altering the frame area or the inside. Frames make wonderful accent pieces and a special unique gift.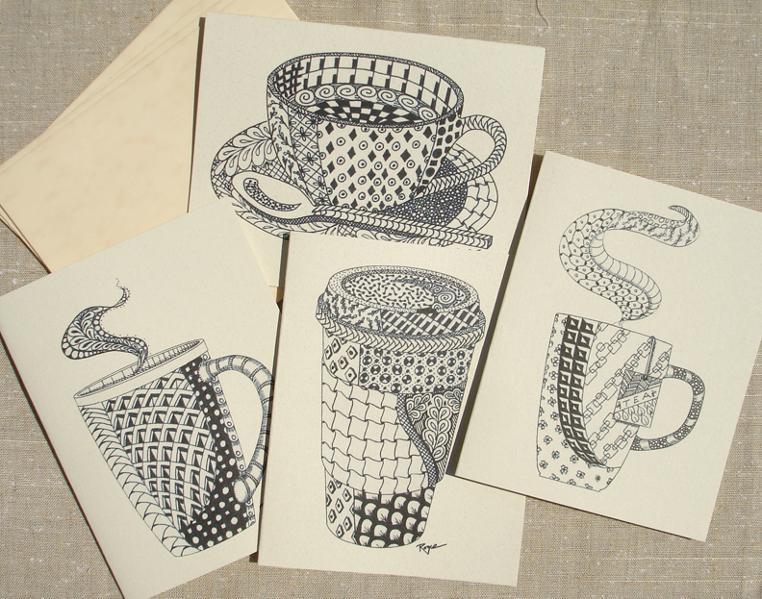 Zen Coffee Notecards via Bluprint member roycecreative
9. Card set
Notecards are a great way to keep in touch, and paper crafters know that snail mail will never go out of style! Create your own notecard set using zentangle techniques to make an inspiring gift. They might even find them hard to part with and decide to frame them!
Are you giving handmade gifts this year? Why not give one of these ideas a try?
FREE Guide: Innovative Ideas for Creative Paper Crafts
Try these four trendy techniques for stunning projects that shine.Download your FREE guide »