Looking for an easy to make bread to make for holiday breakfasts and beyond? Look no further than this easy pan dulce recipe!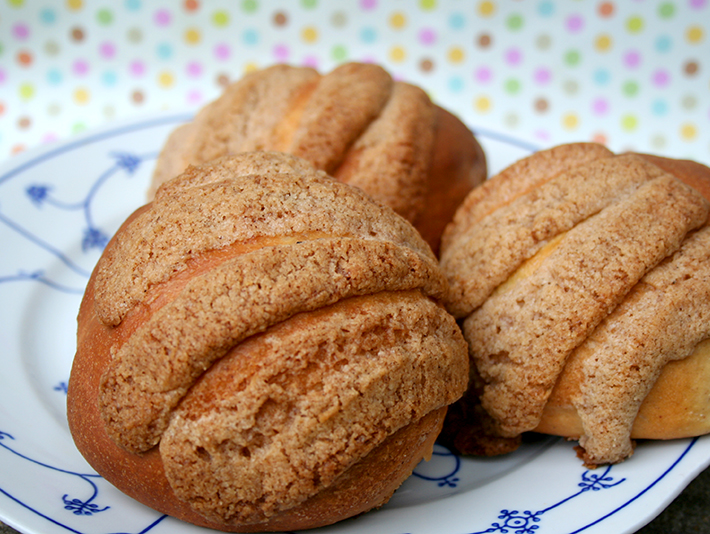 Photos via CakeSpy
Pan dulce is a Spanish word that translates to "sweet bread."
This term is actually used as a catch-all to describe a number of different slightly sweet yeasted pastry-breads, which are ubiquitous in Mexican bakeries and are typically enjoyed as a breakfast item. A version of pan dulce called pan de muerto is particularly popular on the Mexican holiday Dia de los Muertos. 
This easy-to-prepare version of pan dulce starts with an enriched and slightly sweetened cinnamon-scented dough, which is topped with an irresistible and decorative cinnamon-sugar mixture, and then baked to golden perfection.
During the baking process, the topping fuses itself to the sweet bread and forms a slightly crunchy texture on top. If you love cinnamon baked goods but want a pastry that pairs well with savory breakfast foods, this is just the recipe for you! 
Makes 12 portions
For the pan dulce rolls:
1 packet (¼ ounce) active dry yeast
½ cup warm water (about 105 F) 
½ cup evaporated milk
1/3 cup sugar
6 tablespoons unsalted butter, melted and slightly cooled
1 large egg, room temperature
1 teaspoon salt
½ teaspoon ground cinnamon
4 cups all-purpose flour, divided 
For the topping:
½ cup (1 stick) unsalted butter, softened
2/3 cup sugar
2 teaspoons ground cinnamon
1/4 teaspoon salt 
1 teaspoon vanilla extract
1 cup all-purpose flour
Step 1: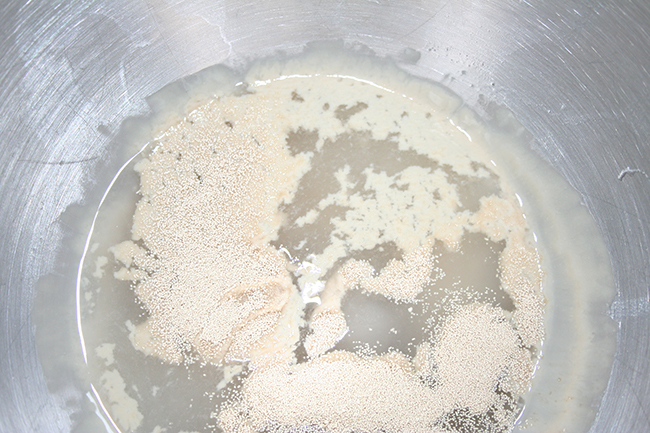 In a large bowl, combine the yeast and warm water. Let stand until the yeast begins to look bubbly/foamy.
Step 2: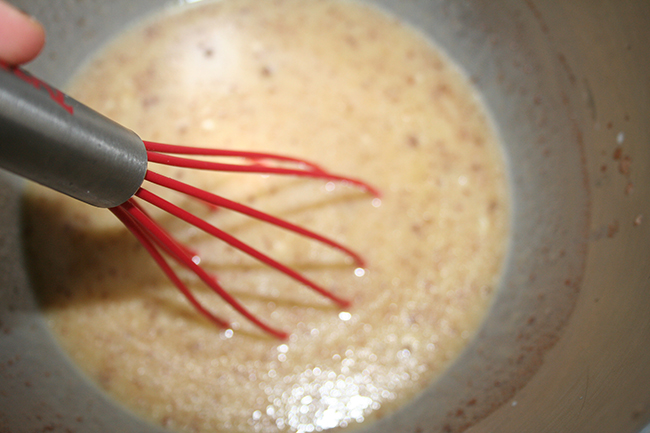 Whisk in the evaporated milk, sugar, melted butter, egg, salt and cinnamon.
Step 3: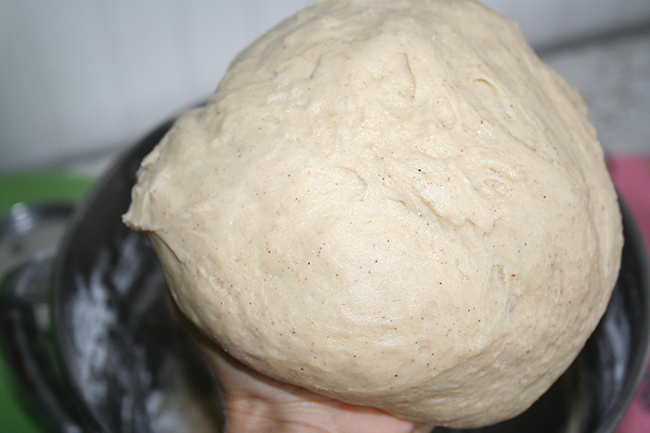 Add the flour. Stir to combine, then knead either by hand for 5-7 minutes or using a stand mixer fitted with the dough hook for 3-5 minutes until the mixture comes together into a soft, slightly sticky yet pliable dough. Transfer to a large, greased bowl, cover with plastic or a slightly damp kitchen towel, and let rise until doubled in size, about 60-90 minutes. 
Step 4: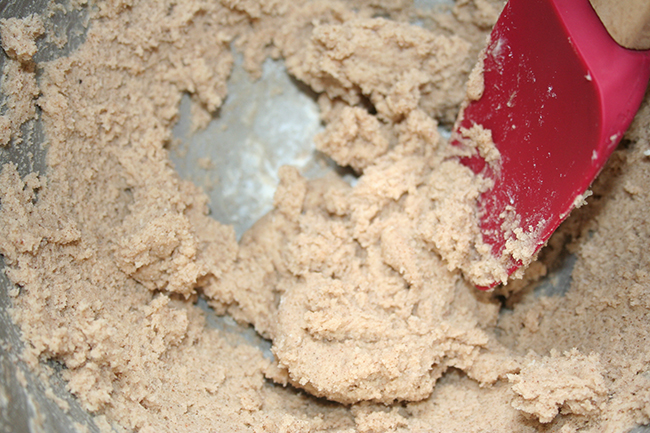 Near the end of the rising period, make the topping. In the bowl of a stand mixer fitted with the paddle attachment, cream the butter and sugar on medium speed until fluffy. Add the vanilla, cinnamon and salt, and mix until combined. Stir in the flour last, mixing only until incorporated. The mixture will seem like cookie dough.
Step 5: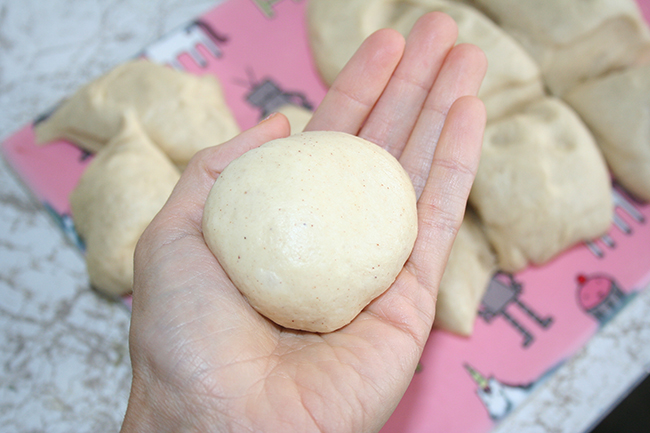 Back to the dough! Gently deflate the dough. Remove from the bowl, and divide into 12 equal portions. Shape each portion into a ball, and place the dough balls on two parchment-lined cookie sheets, with plenty of room around (6 balls per sheet). 
Step 6: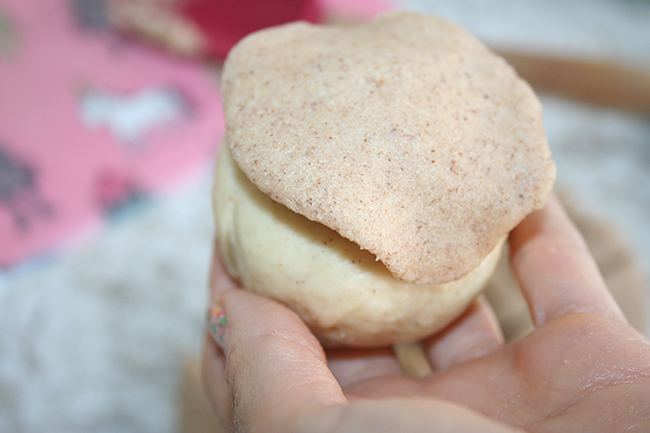 Now, divide the topping mixture into 12 equal portions. Roll each into a ball, and then flatten the ball into a disc. Place one disc on top of each ball of dough. 
Step 7: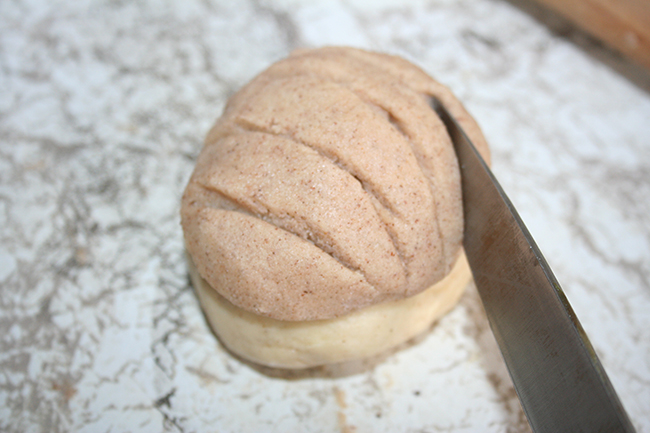 Using a sharp knife, make cuts on top of the topping on each portion, making them look vaguely shell-like (or another pattern of your liking, such as cross hatches or a spiral). Let them proof on the sheets for about an hour or until puffy.
Step 8: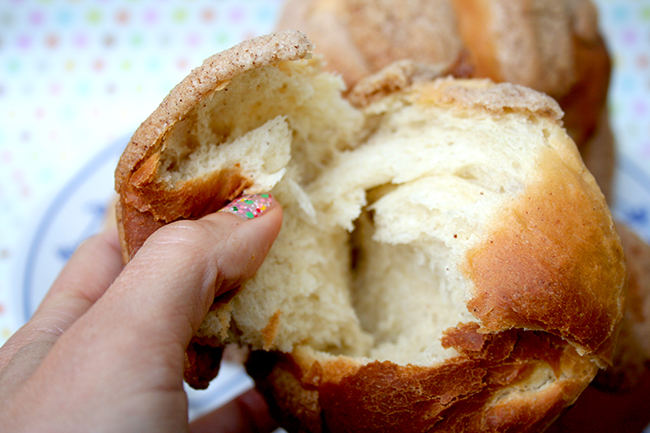 Near the end of the proofing period, when the dough looks puffy and the topping has separated thanks to the dough expansion, preheat the oven to 350 F. Bake the rolls for 15-20 minutes, or until golden brown. Remove from the oven, and let cool on the sheets briefly before transferring to wire racks to cool completely. Enjoy slightly warm!
Store well-wrapped pan dulce at room temperature for up to 3 days, or freeze for up to 1 month. 
Have you ever tried pan dulce?