If you've dabbled in even a little bit of painting, then you know that there are a lot of different techniques out there that each have their own idiosyncrasies. It's one of the great things about painting. Today I'll introduce you to something you might not have heard of before.
Create unique, multi-layered artwork by painting on acetate!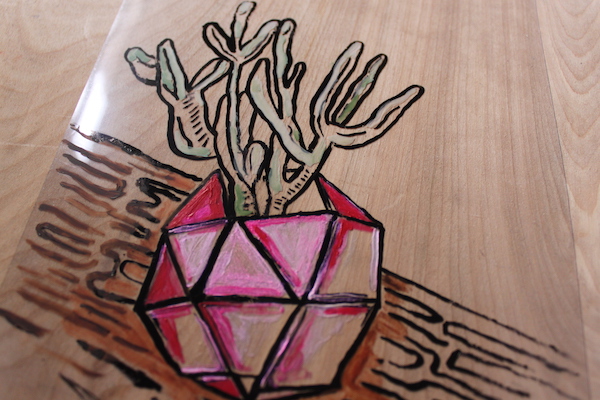 By now, you're probably asking yourself, "What is acetate, anyways?" It's a clear plastic-like material that you can write and paint on. Acetate is often used to for printmaking techniques or stenciling, but can also be a tool for painting. It's totally transparent and doesn't distort the things behind it like prescription eyeglasses would, so it's hard to capture it on camera! Any art supply store should have it in varying sizes.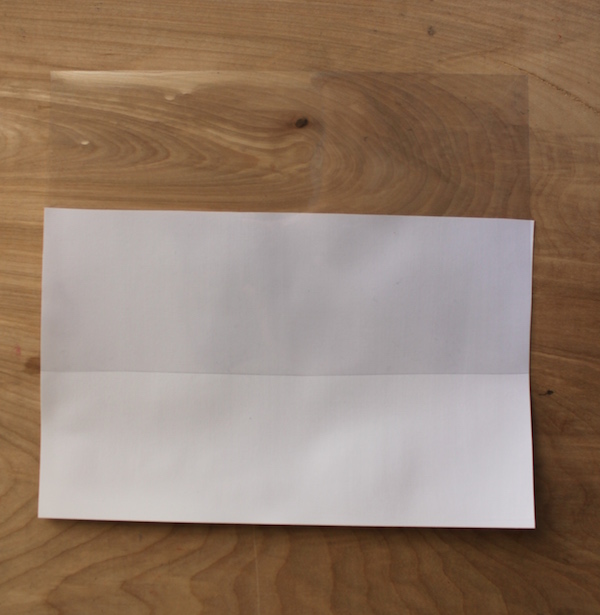 If you look closely, you can see the acetate laid overtop of the white paper above.
I mentioned that you could use it for things other than painting, but we'll not worry about that today. For me, acetate is a way to enhance an acrylic painting — to give it details I might have trouble adding otherwise. The painting is going to be divided into two parts: a conventional acrylic painting as the base with the acetate layer featuring a combination of ink and acrylic paint on top.
1. Start with a sketch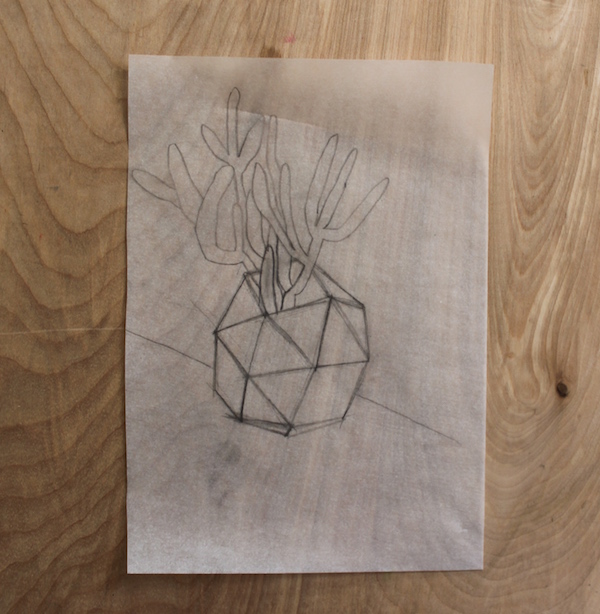 As always, I like to start with a sketch. Nothing shaded, of course, but I just contour lines in pencil to help me plan out my painting and figure out the defining shapes. I transferred my image onto a sheet of paper that's been prepared with acrylic matte medium, but if you want to use another type of surface like canvas, for instance, feel free.
2. Paint the bottom layer
This artwork is divided into two layers, and I'm starting with the base layer. It includes a straightforward representation of my image — a potted succulent. To create this picture, I used acrylic paint and several small brushes. While I like it, it's nothing spectacular and lacks a lot of details and highlights. I did this purposefully; the detailed lines and additional coloring will go on the sheet of acetate.
3. Finish with your acetate layer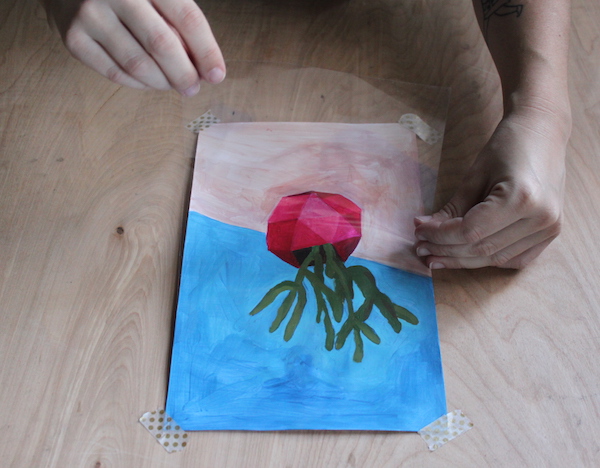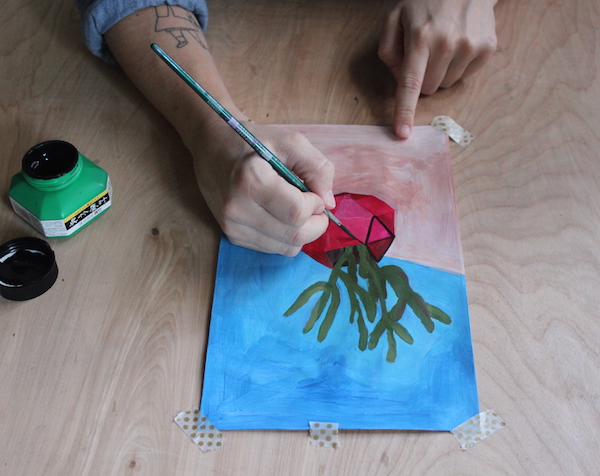 Here's where the project gets interesting. This is where I'm going to really define my painting with the magic acetate layer.
For starters, I cut my acetate down to the size of my painting. Then, I lined it up with it and taped it over the base layer. Now it's time for the ink! I have a bottle of sumi ink and a thin paintbrush, and I started to go over and define the form using a combination of thin and thick lines. I'm adding implied textures to the leaves and things from my imagination. If you don't have sumi ink, any sort of permanent pen will do. I used a sharpie pen afterwards to add additional lines.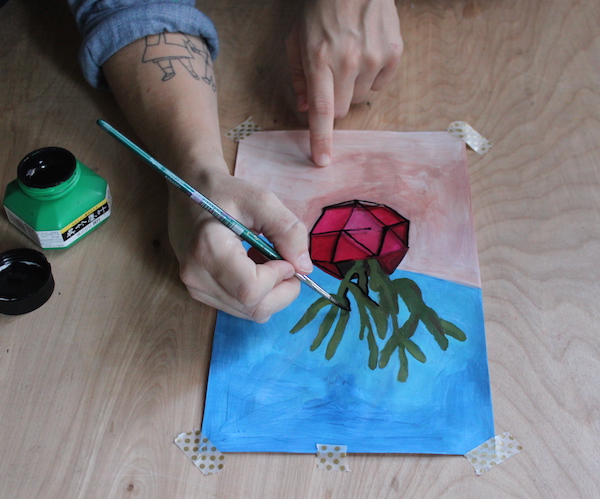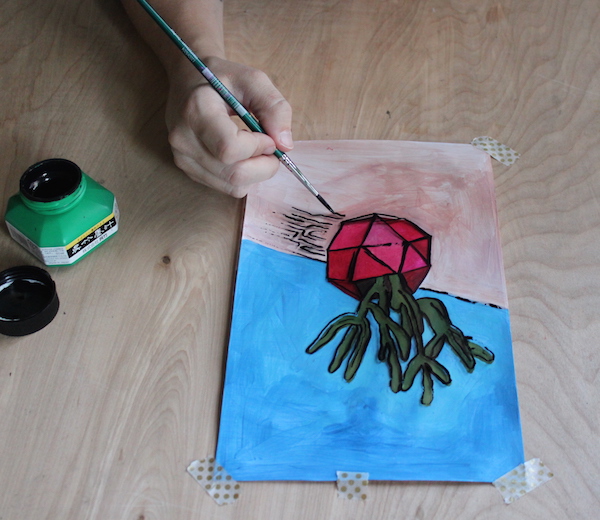 Once I finished inking the outlines, I added in a little bit of color using acrylic paint. It mostly serves as a way to highlight parts of the underpainting. But, feel free to add as much as you like! You can also use watercolor paint, too.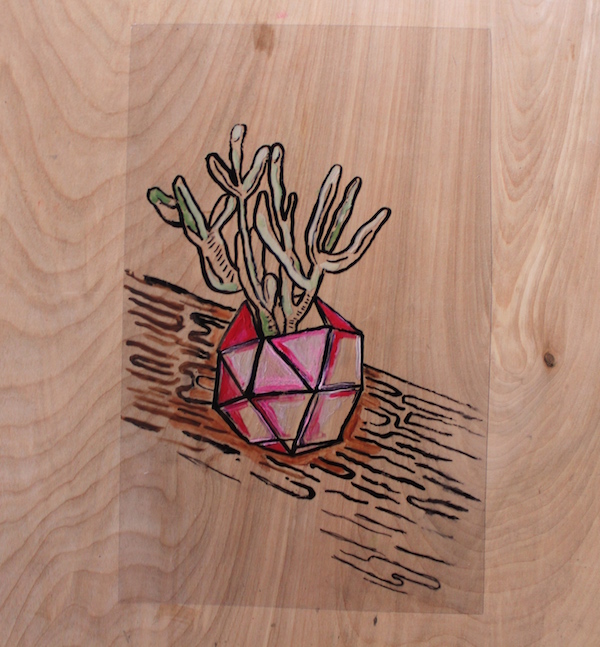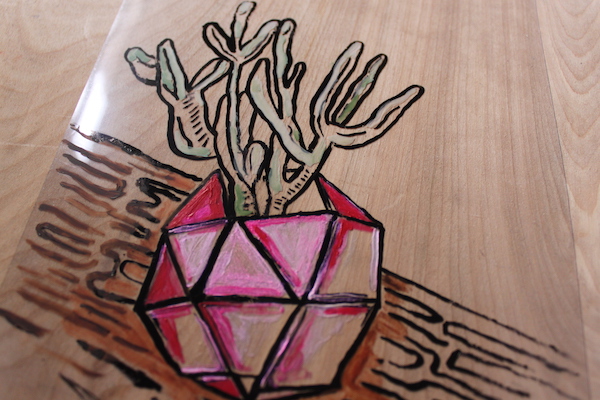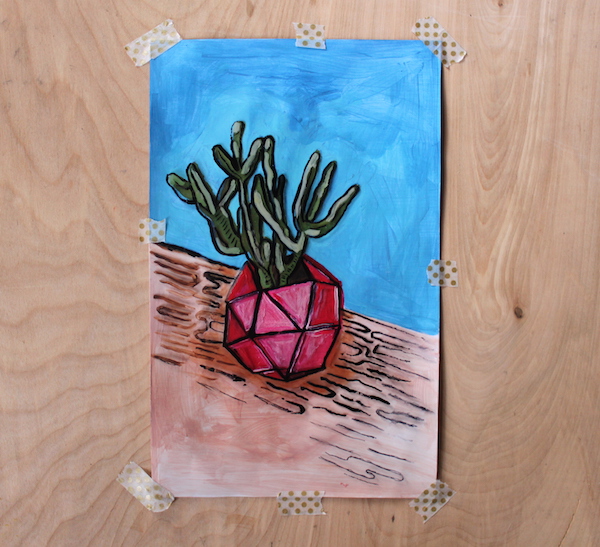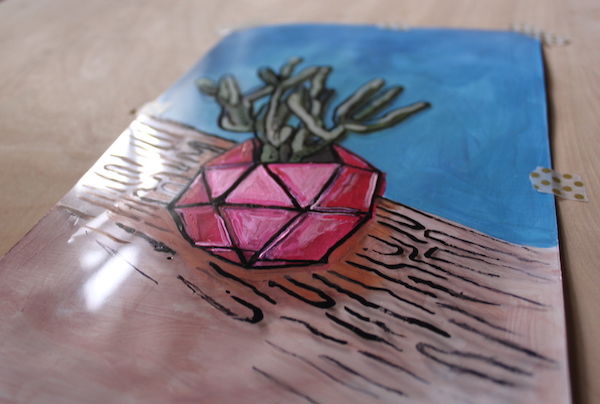 Note: If you make a mistake on the acetate, don't worry! You can wipe it off using water and a towel.
How have you used acetate in your paintings?