Owls have been a very popular motif in quilting and other crafts for quite a while now. They are such cute little creatures that it only makes sense that they end up on everything from quilts to coasters, clothing to bags and any gift item imaginable. Bluprint has no shortage of owl quilt patterns to serve as inspiration for your next project!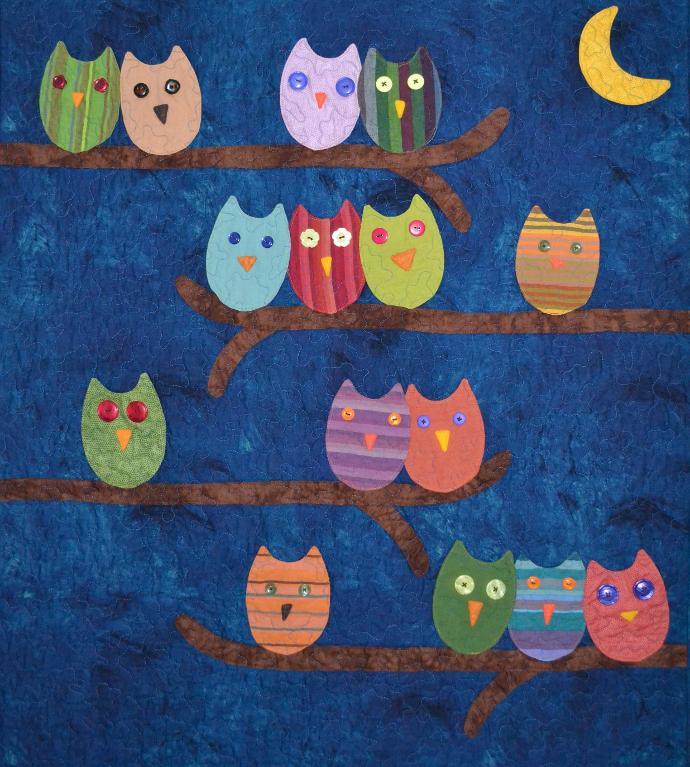 Photo via Bluprint member happeetreequilt
No matter which technique you prefer, which tools you use or the adorable item you want to make, there is sure to be an owl waiting to be added. We see even more owls popping up than usual during Halloween season, but owls make cute companions to any craft twelve months out of the year!
Find the Owl Together Now pattern here.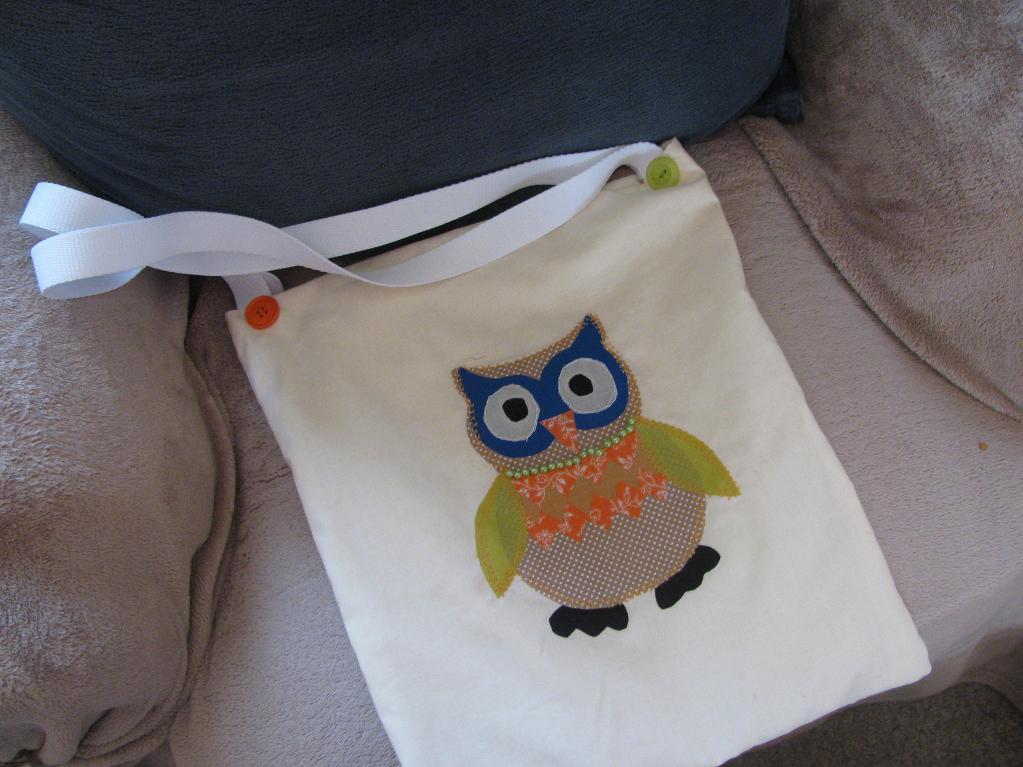 Photo via Bluprint member diane.hos3071018
Isn't this little book bag a hoot? What child wouldn't be excited to carry this to the library? Diane made this after taking the Bluprint class Fun With Fusible Appliqué and posted it to the gallery. Personally, I think the beaded necklace makes all the difference!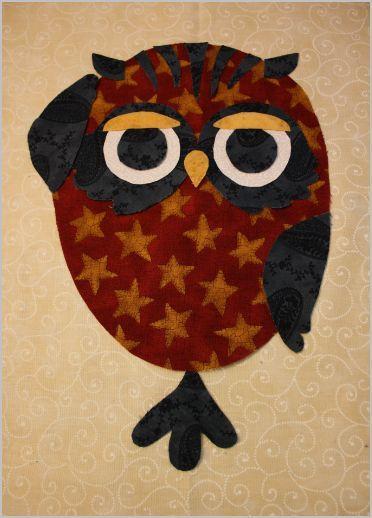 Photo via Bluprint member Quiltinjeni
If you're looking for an owl with personality, Bluprint member Quiltinjeni has some wonderful tips in her gallery. She shares different ideas about adding details that will give your owl an attitude! A simple addition or change can turn a grumpy owl into a happy one, or a sad owl into an amused one. Be sure to check out her ideas!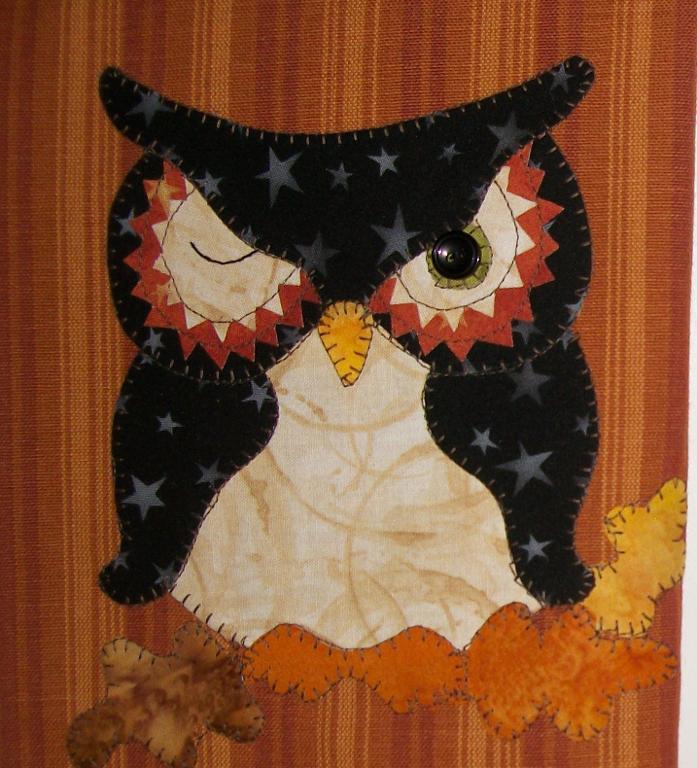 Photo via Bluprint member Quilt Doodle Designs
If it's a Halloween project you are looking for, this little guy would be perfect on a pillow, tea towel, treat bag or a mug rug. His nest of autumn leaves and his sly little wink make you wonder what he's really thinking! One little owl may be all you need to get your fix, but if you are looking for a larger project, there's plenty of those options too!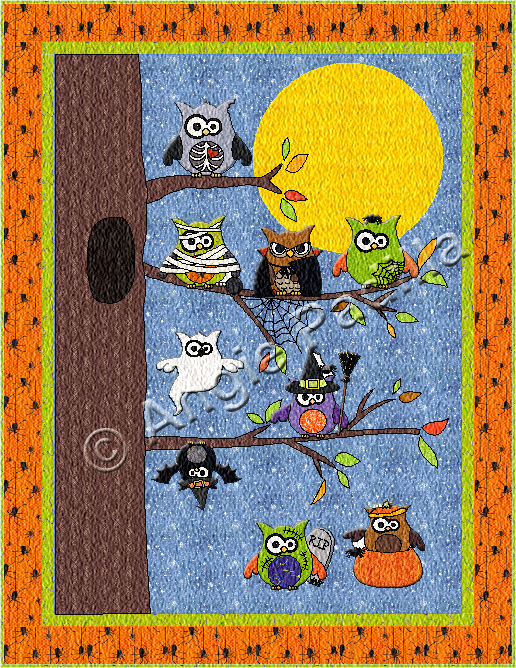 Photo via Bluprint member Angie's Bits and Pieces
Each of these little owls has their very own Halloween costume. They are ready for a spooky good time! The creativity, fabric choices and embellishments could really make this quilt fun to personalize. Perhaps you could dress the owls up to match your kids' favorite Halloween costumes or you could choose different fabrics to make a spookier version. I'm not sure how scary this quilt could be but that bat owl really cracks me up!
Find the Life's a Hoot pattern here.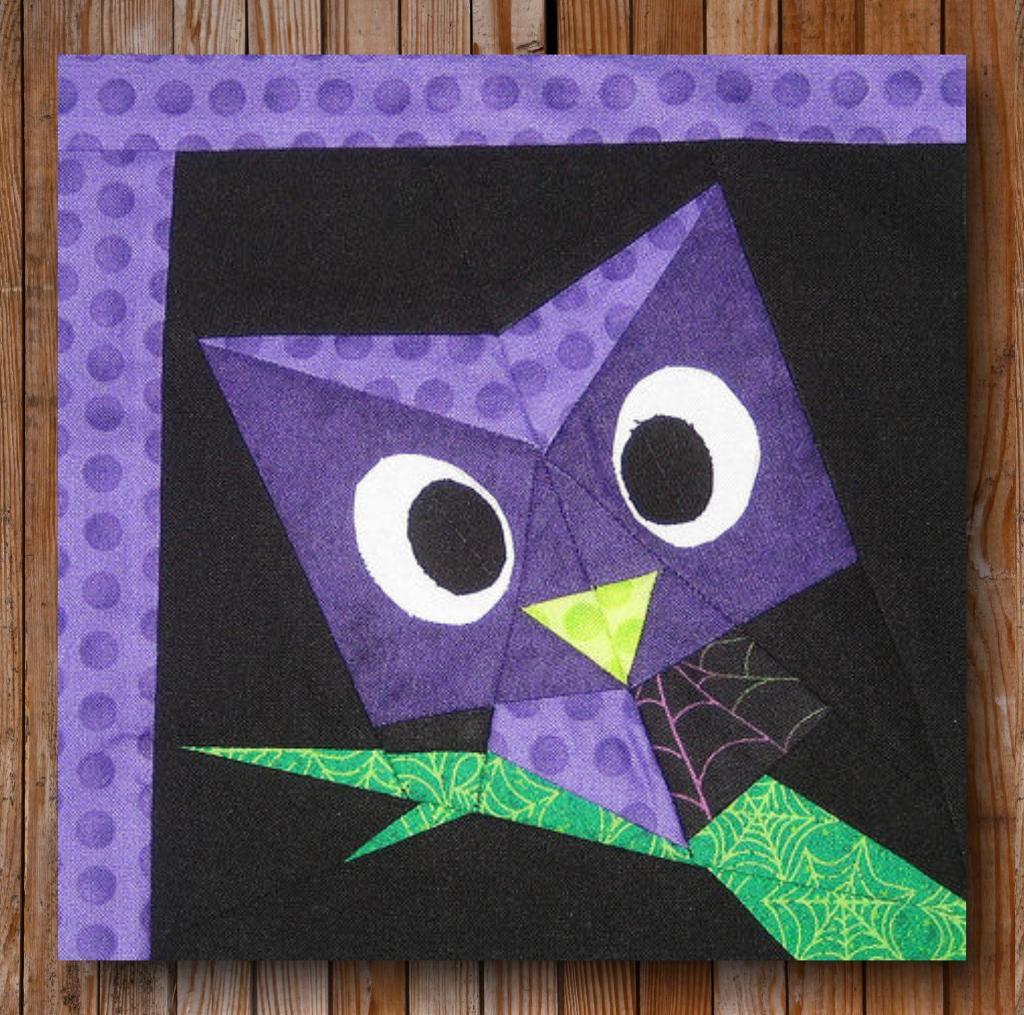 Photo via Bluprint member Artisania
For those that take the Halloween season a bit more seriously, this is good option for making a frightfully fun owl. This little guy could look good on almost any project, or would be an amazing quilt if made up in different color combinations. It's large enough to make a good size pillow on its own, or a wall hanging with some borders added.
Find the Easy Peeping Owl pattern here.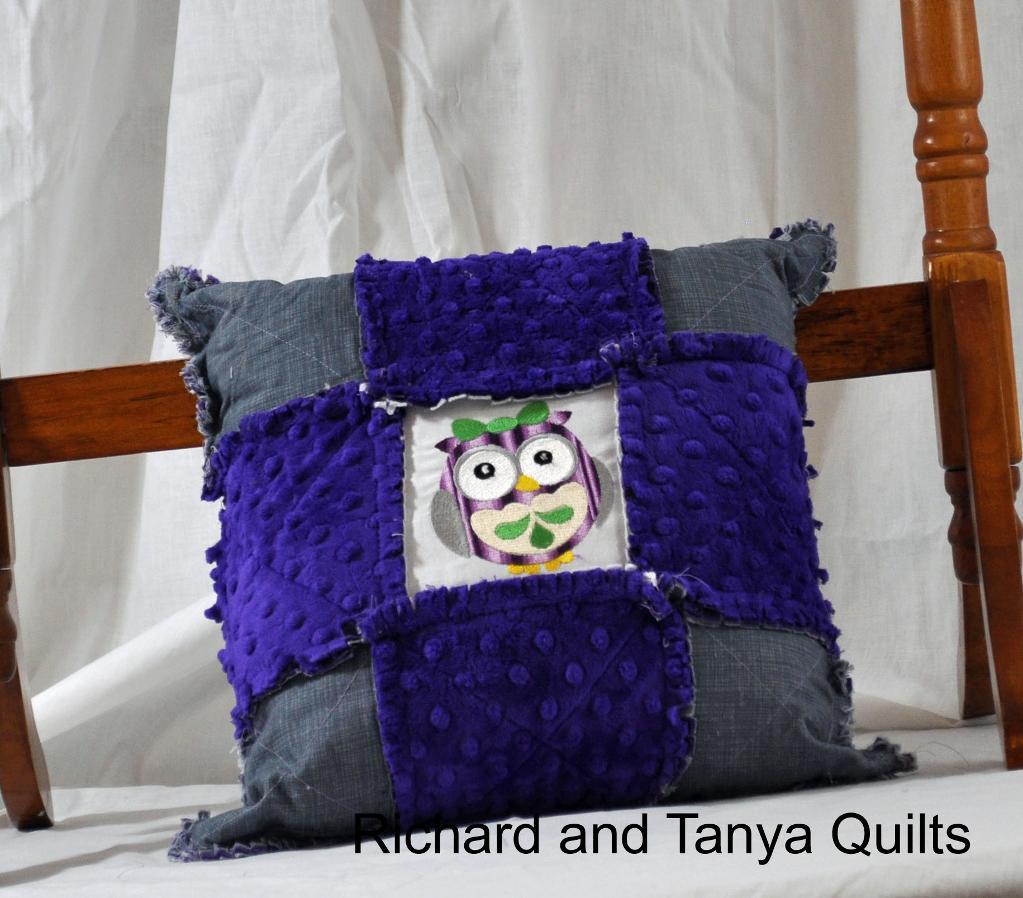 Photo via Bluprint member Richard Healey

If this isn't enough inspiration for you, check out the projects posted by Bluprint member Richard Healey. He has shared quite a few owl projects, using both owl fabric and owl designs. Some of them are quite a hoot!

[box type="shadow"]

Use appliqué techniques to create incredibly cute quilt projects your  friends and family will love and want! Instructor Deb Luttrell will teach you to create amazing appliqué for quilt projects that really stand out in Fun with Fusible Appliqué.

Sign me up!

[/box]
Which owl is going to land on your next project?