Summer is the season for camping adventures! Maybe your kids or grandkids look forward to camp every year, or your family reunion is a grand camping experience, or you just like to get away from the daily grind by spending time in nature.
Most quilters like to include their favorite activities into their patchwork. We are always looking for new ways to stitch the things we love. Whether it's a favorite color, a beloved pet, or even a fun activity, we can always include our passions into our patchwork. For those of you who live for fresh air and wide-open spaces, these are the projects for you!
Explore the great outdoors with these happy camper quilt patterns and projects!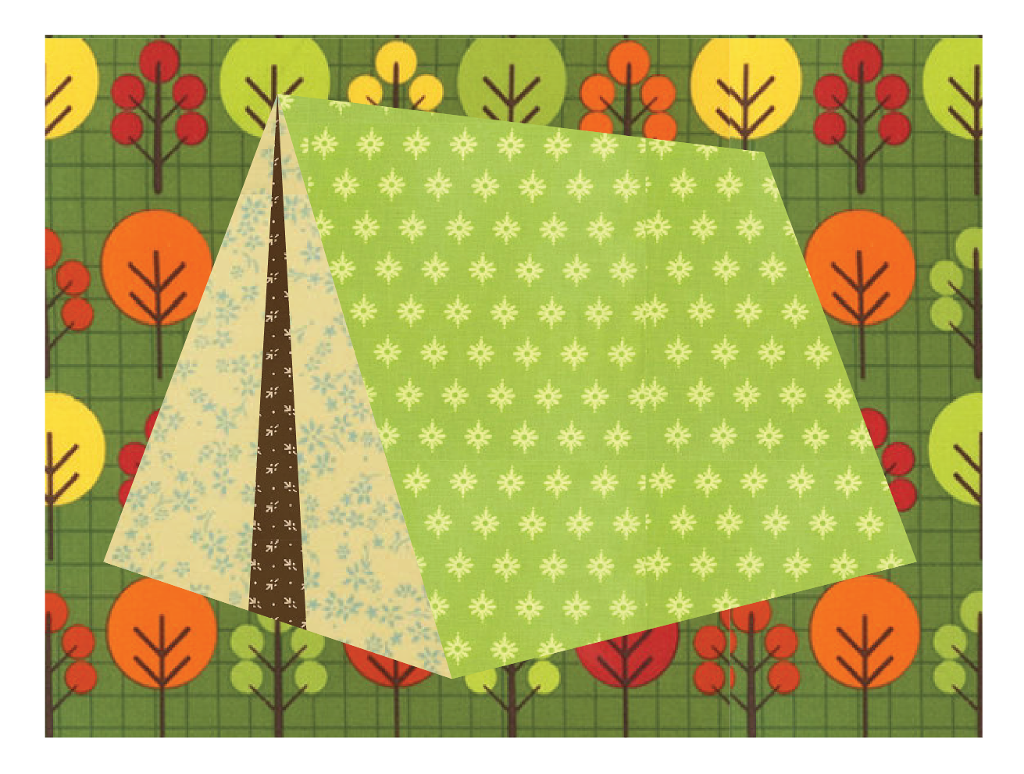 Photo via ProtoQuilt
Even if you don't personally love camping, you are bound to know someone who is an outdoor enthusiast! Plus, it's hard to resist some of the really charming camping patterns and designs that are currently available. Start off the rustic, outdoor adventure with a free pattern!
Try your hand at camper embroidery!
Retro Camper Embroidery pattern via lovehandmade
This embroidery design would look wonderful as the center of a quilt block. It could be made into a small wall hanging or included in a sampler quilt of various blocks. It would look wonderful appliqued onto a pillow or table runner. Simply framed as it is, it would make a charming addition to almost any wall.
Perhaps the best idea for this little embroidery is adding it to the outside pocket of a tote bag. Plus, it would be perfect for taking a stitching project along on your next camping trip!
Paper-pieced outdoor-themed blocks
Let's Go Camping block patterns via Cyrille
For paper-piecing fans, here's a whole collection of camping quilt blocks. This would make such a fun quilt for any camper in your life. Imagine these blocks set with alternating log cabin or bear paw blocks. Adding a simple sashing would make these blocks really stand out. Or how about choosing one of these blocks to repeat in a quilt?
An entire quilt made of campers in a rainbow of colors would be really charming. For fishing enthusiasts, making the fish block in many different fabrics would be perfect. Just add sashing and borders in your favorite color, and you will have a wonderful keepsake to remind you of your favorite times spent in the wilderness. If you want to make a quilt to keep in your camper, what could be better than starting these?
Perhaps you don't have time to make an entire quilt before your next camping trip. That is totally understandable, it is summer after all! You could make this sweet little mug rug and use it as an invitation to tempt friends into coming along on your next camping trip. It would sew up super quickly and could be made entirely from scraps!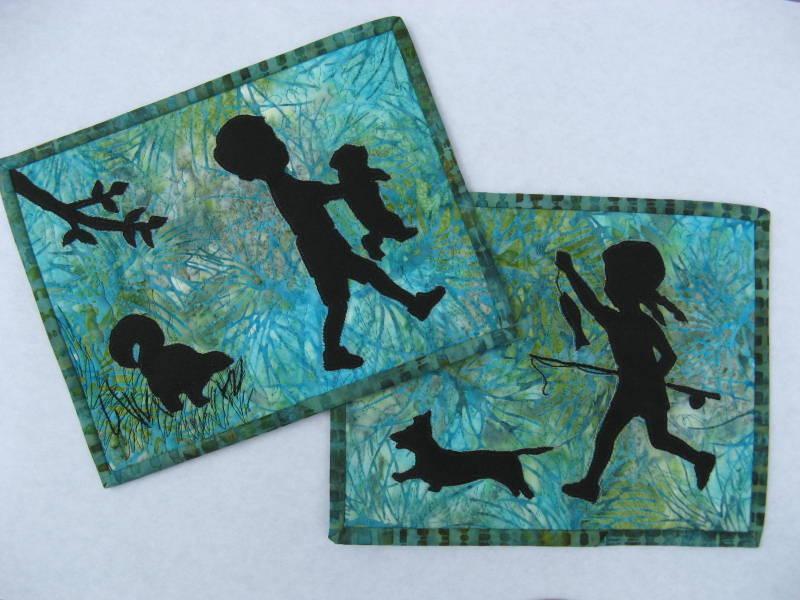 Or stitch one up for yourself or your camping companions as a happy reminder of good times spent together in the great outdoors. What a smile this would bring to your face every time you are reminded of your latest camping adventures.
These are just a few of the many camping themed patterns available in the Craftsy pattern shop. Each one of these ideas can be personalized to represent your wilderness adventures. Be sure the sew the camper in the color of your own camper, or the color of the camper of your dreams! Add the little details like the date and location of the trip, as well as the names of those who were with you, to the back of the block or to a label on the quilt. You may remember all the details, but including them will ensure others who enjoy these projects in years to come will also know about the adventures they represent!
Do you love exploring the great outdoors? What's your favorite thing about camping?