Do you know a child who has spare crayons in every room of the house? Perhaps you know an artist (all ages included) who'd love a portfolio-style supply case for their supplies. We've rounded up some very organizer sewing patterns for all kinds of creative supplies, from colored pencils and sketch pads to iPads and essential oils!
With options including zippers, bias binding, mesh, buttons and elastic, these sewing patterns will stretch your sewing skills while still offering a great sewing project you can definitely finish up over the weekend.
Check out these 7 portfolio-style supply organizers to sew!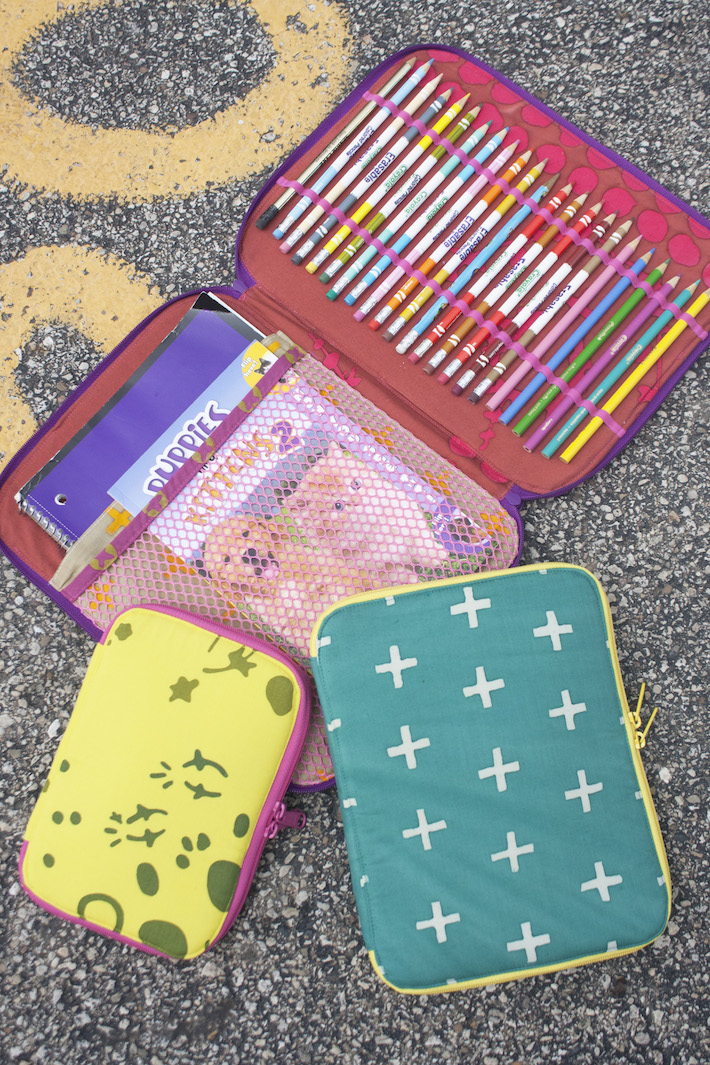 Photo via Bluprint member Sew Sweetness
Creative Maker Supply Case
Sew a trio of creative supply cases for the crafty at heart! Use fat quarters, colorful zippers, mesh and elastic to assemble a small, medium or large travel case for your colored pencils, sewing supplies or any creative purpose that you can imagine! This makes a great teacher gift and both crafters and kids love them for storing their gear.
Get the Creative Maker Supply Case pattern here.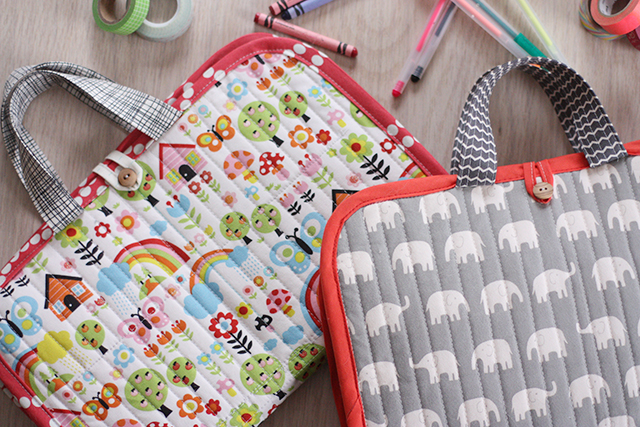 Photo via Anna Graham
Road Trip Case
Cross-stitch kits, hand sewing supplies, and Rainbow Loom rubber bands tend to find their way all around the house. Keep them corralled with a cute organizer with pocketed flaps, vinyl pockets and great handles that can be used for easy toting or hanging on a door knob. Check out the special Road Trip Case Kit on Bluprint to get your fabric all in one place.
Get the Road Trip Case pattern here.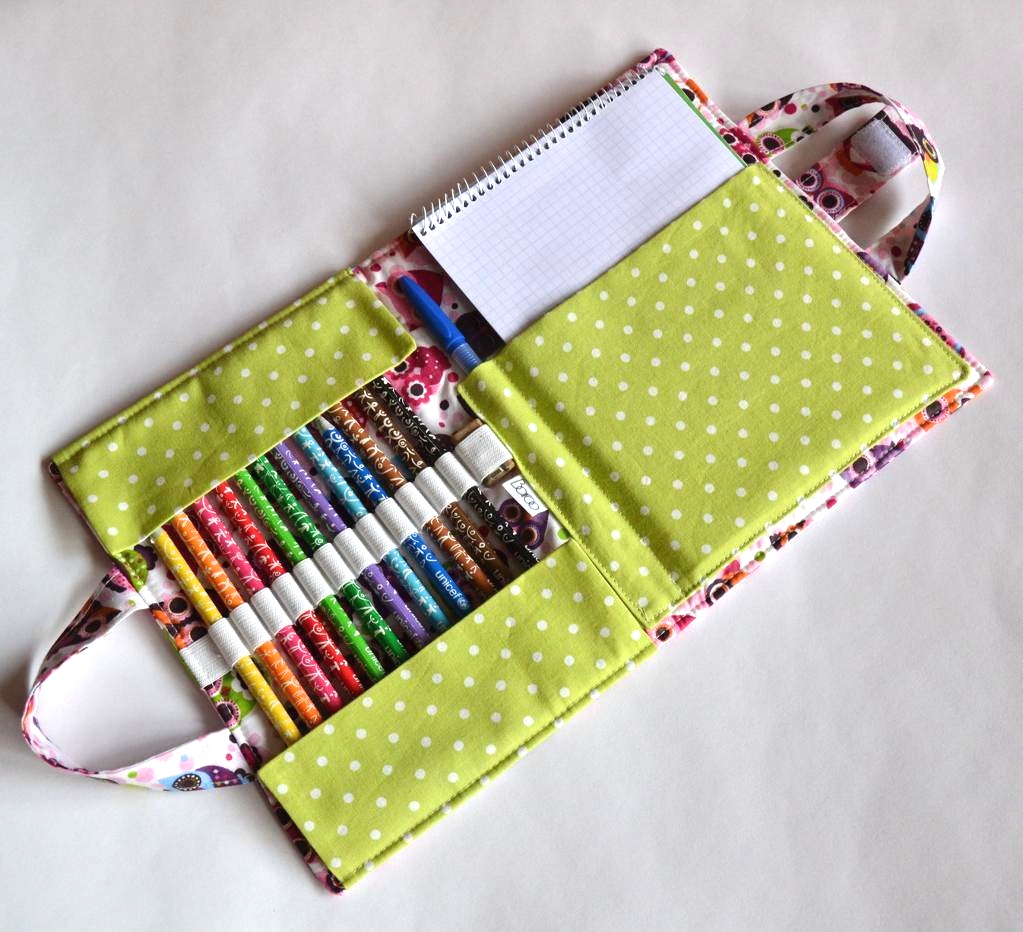 Photo via Bluprint member mamas hand made
Craft and Crayon Case
The clever design of this crafty coloring case means that your pencils will stay secure inside the caddy, right next to your pen and pad of paper. With step-by-step photos, this tutorial is approximately 7″ x 9″, and a great size for young artists to take on road trips or for an overnight at their grandparents' house.
Get the Craft and Crayon Case pattern here.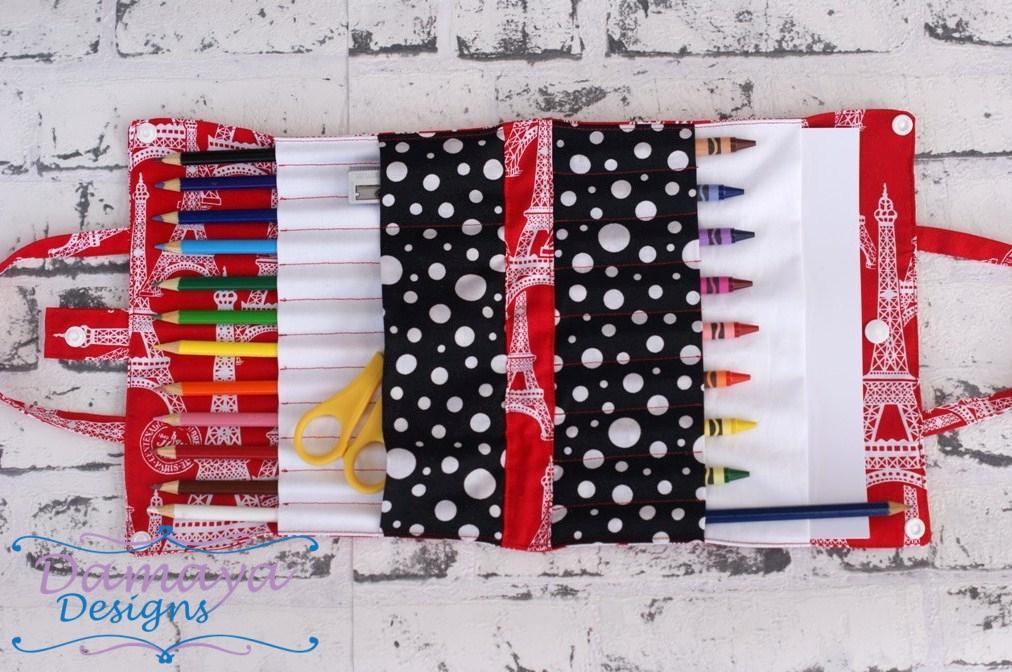 Photo via Bluprint member Damaya Designs
Art Caddy Tote
Crayons and pencils and paper… oh my! This PDF sewing pattern will teach you to sew a handled, snap-together art supplies tote. Perfect for confident beginners, the caddy fits 12 pencils, nine crayons and a pocket for A5 paper. Don't go out empty handed when you're waiting for an appointment!
Get the Art Caddy/Tote Pattern here.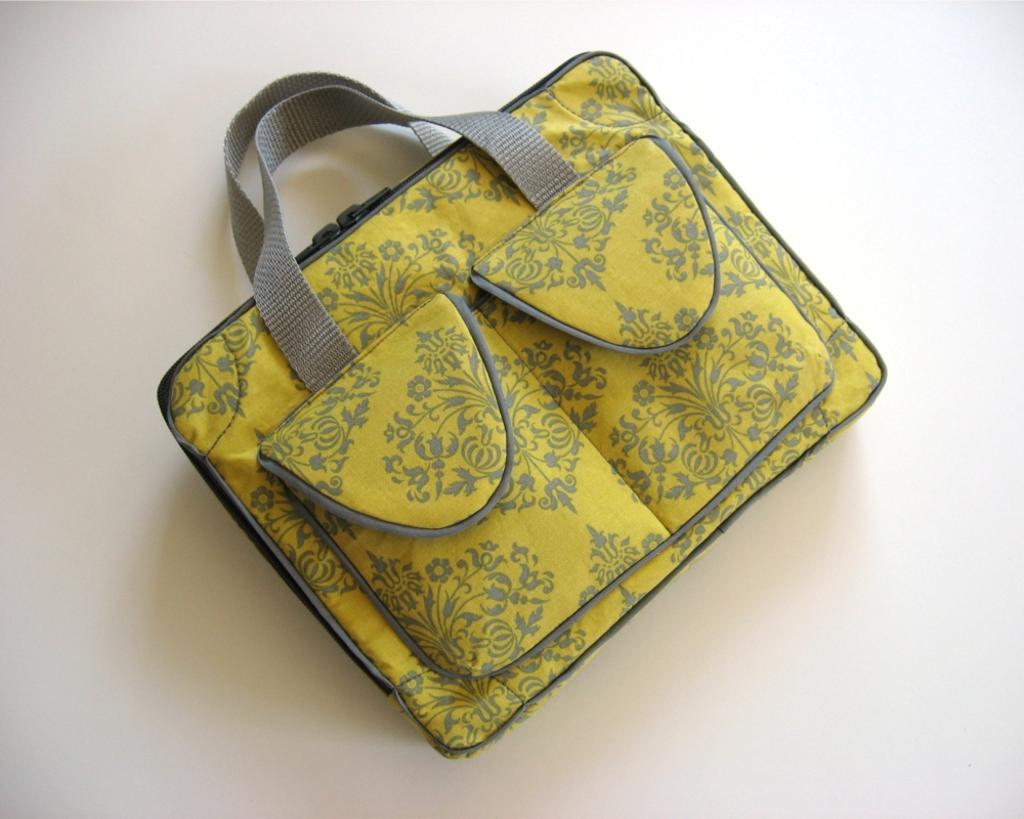 Photo via Bluprint member StudioCherie
iPad Carrying Case
Some of us get creative with markers and glitter. Other just need technology! Keep your iPad or other tablet device protected from the elements with a chic portfolio-style bag pattern. Featuring a double zipper and no exposed seams, the pockets on the outside are great for your headphones and cellphone.
Get the iPad Carrying Case pattern here.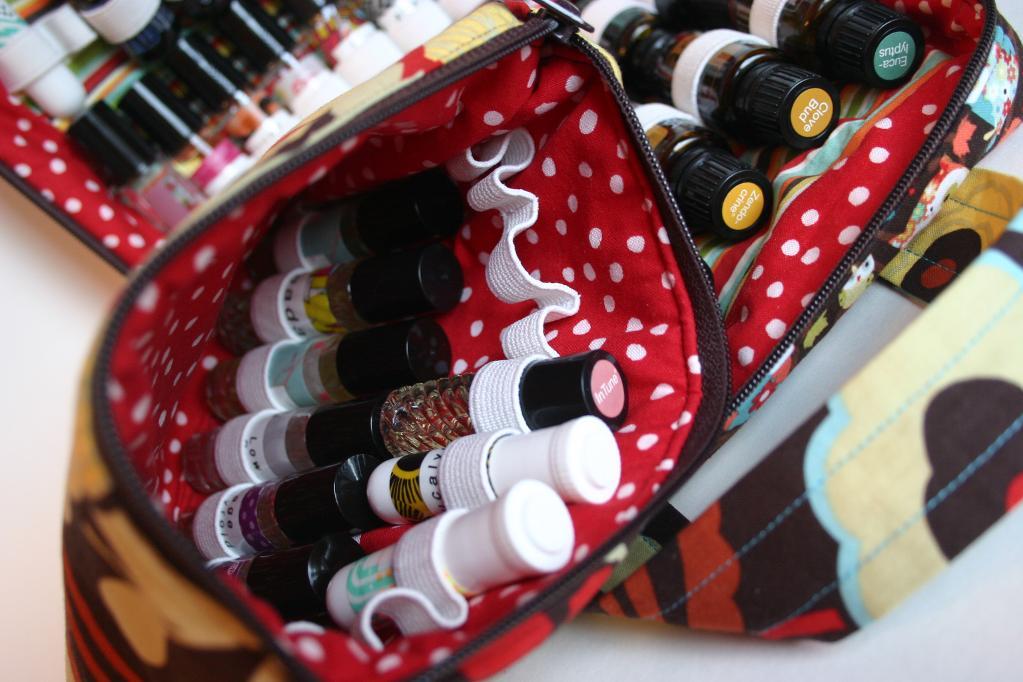 Photo via Bluprint member Avenue 46 Patterns
Essential Oils Case
Do you have a growing collection of essential oils? Keep those bottles secure in a padded case with elastic loops designed to fit up to 50 small oil bottles! Adjust the elastic loops to make your own cosmetics kit to store nail polish bottles or lipstick tubes.
Get the Essential Oils Case pattern here.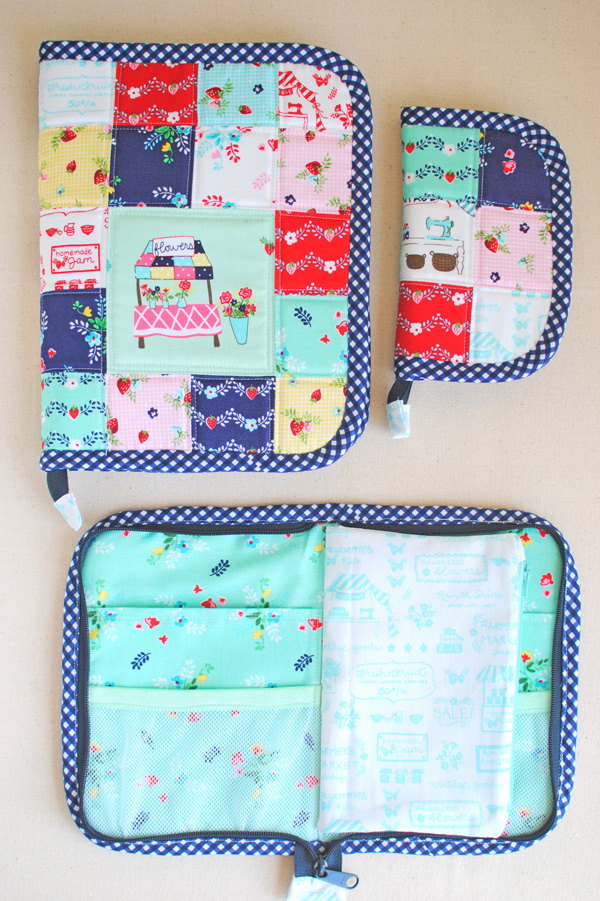 Photo via Clover + Violet
Pair your favorite patchwork-ready fabrics for a darling zippered supply case to carry sewing supplies, a planner, pencils and more! The Flora supply case is a unique accessory that comes in three sizes with features like fabric and mesh pockets, a pencil pouch and accent binding.
Get the Flora Supply Case Pattern here.
Save these art organizers and supply portfolio patterns for another day by pinning this photo!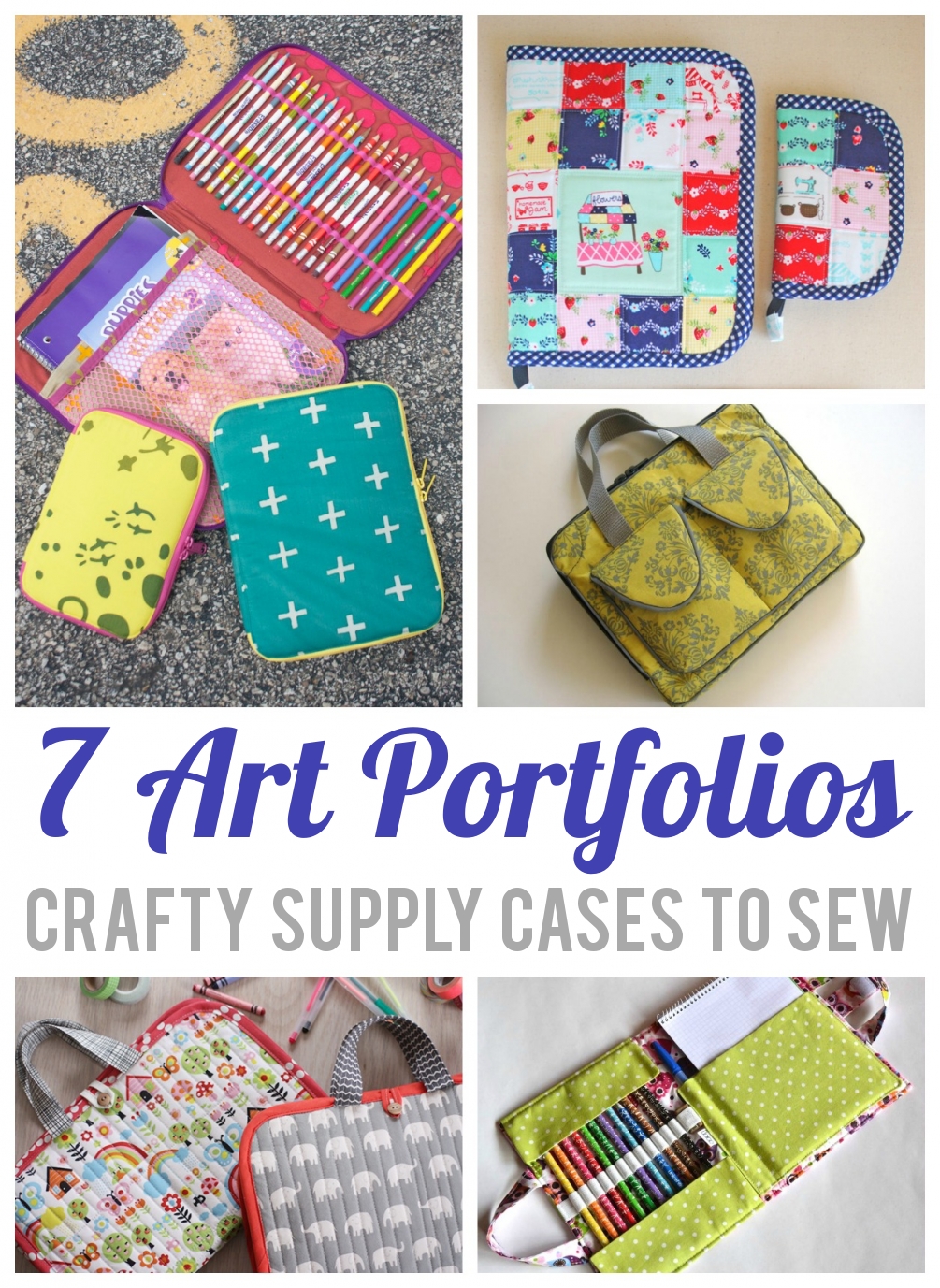 Free Online Sewing Class
Learn how to make a stylish reversible tote & zipper pouch.Enroll FREE Now »