Ombré is a beauty and fashion trend that has taken the design world by storm in the last few years. From hair color to nail polish to curtains, it's definitely a popular design element — including in quilt patterns! Check out a few strategies for an ombré design, then keep reading for a few fabulous patterns.
Want to incorporate this never-ending trend into your quilting? Here are a few ways.
1. Ombré printed fabric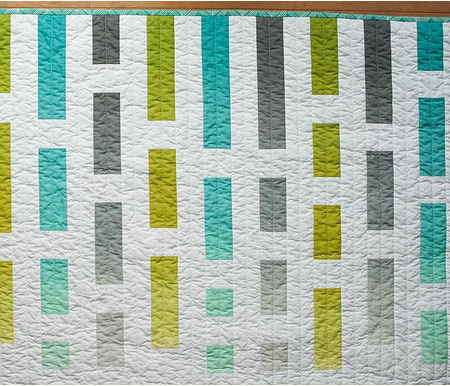 Ombré Stripes baby quilt by Craftsy member bethry
Some quilts and projects achieve an ombré effect by using fabrics printed with a gradient effect. Major fabric manufacturers such as Moda and Riley Blake have come out in recent years with fabric printed with an ombré effect.
2. Ombré precut packs
Brands known for solid colors, like Boundless and Kona Cotton, offer precut packages with different shades of one color or an ombré-esque array of colors. With these types of fabric bundles, you could turn any pattern into an ombré project.
3. Bust those scraps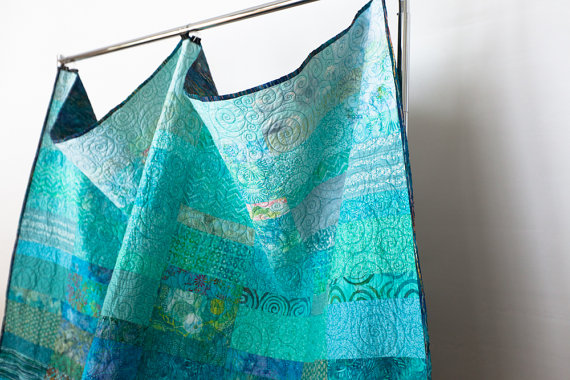 Photo via btaylorquilts on Etsy
If you have a large fabric stash, an ombré quilt can also be a great way to bust it up! The great thing about ombré quilts is that they don't have to start from specific ombré quilt patterns at all. Think about arranging different scraps from the same color story in order of saturation. This can work for patterned blocks, strips or even improv piecing.
For example, I love Briana Taylor's gorgeous Ocean Rain quilt, which begins with lighter strips at the top and gets darker as it progresses. The occasional pops of color add to the quilt's scrappy vibe. Her intricate, swirly quilting is a wonderful contrast to the quilt's straight piecing lines and subtle prints.
4. Think outside the quilt
If you have an assortment of scraps or an ombré print burning a hole in your stash drawer, the sky's the limit as far as ombré quilt patterns! Don't feel limited to quilts — if you like, start with a smaller quilted project like a bag or a pillow.
Ready to get going with ombré? You'll love these patterns!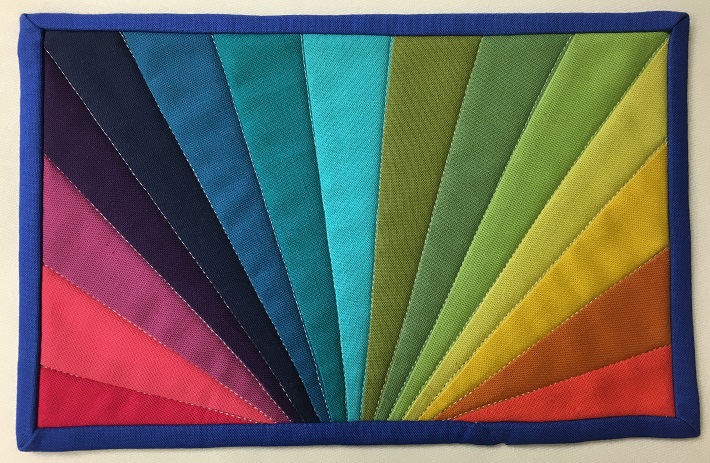 1. Rainbow Burst Mug Rug
A lot of the time, you can adapt any colorful quilt pattern for ombré fabrics. This simple paper-pieced project from the Craftsy blog would be beautiful as a spectrum from a dark color on one side (blue or green, maybe?) to very, very light on the other. It's a great little pattern to experiment with ombré colors!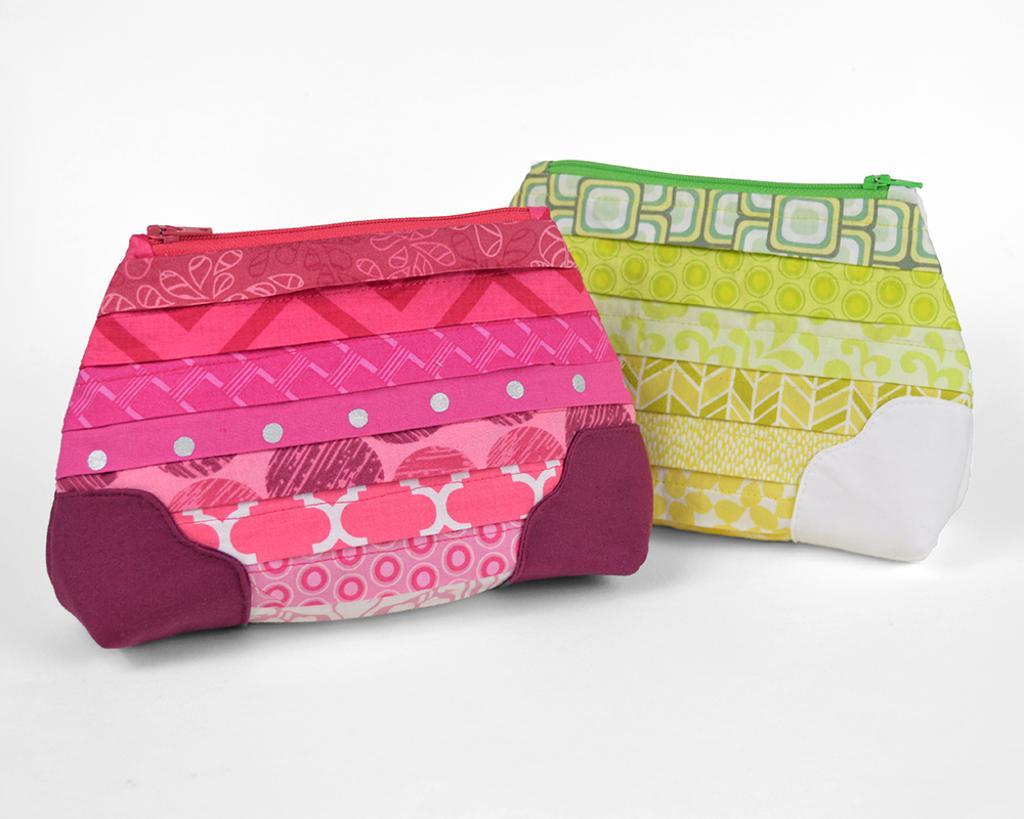 Photo via Craftsy member Sew Desu Ne
2. Pleated Patchwork Ombré Zippered Pouch
A really creative and fun use of scraps, this pouch pattern is an excellent way to put a little ombré in your everyday. While not technically quilt patterns, bags like this are a great way for quilters to transition into other forms of sewing.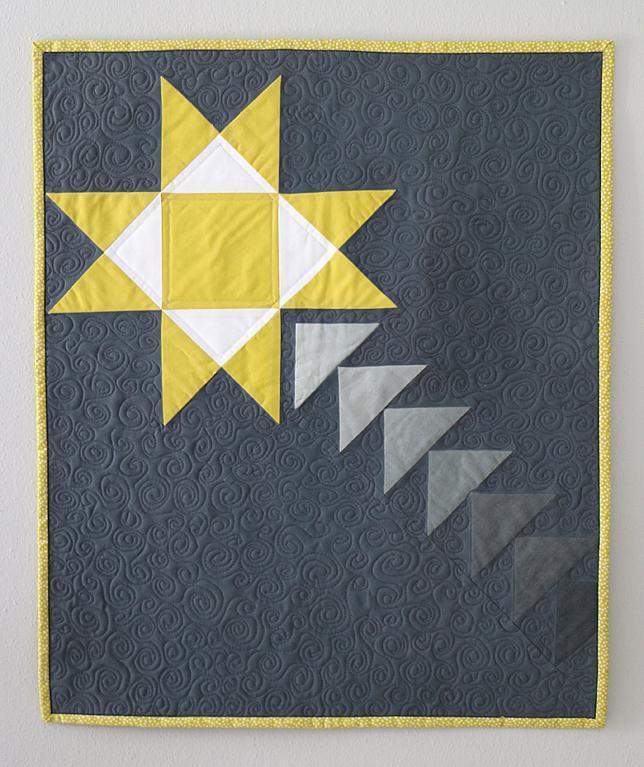 Photo via Craftsy member Freshly Pieced
3. Shooting Star Mini Quilt
One creative pattern that takes advantage various fabrics is Lee Heinrich's Shooting Star Mini Quilt pattern. Rather than requiring different cuts of fabric colors, the pattern calls for an ombré print to make the shooting star's "tail." This creates a trailing effect to an otherwise very simple Ohio Star block, but also makes sure that the fade is in the same color family. Genius!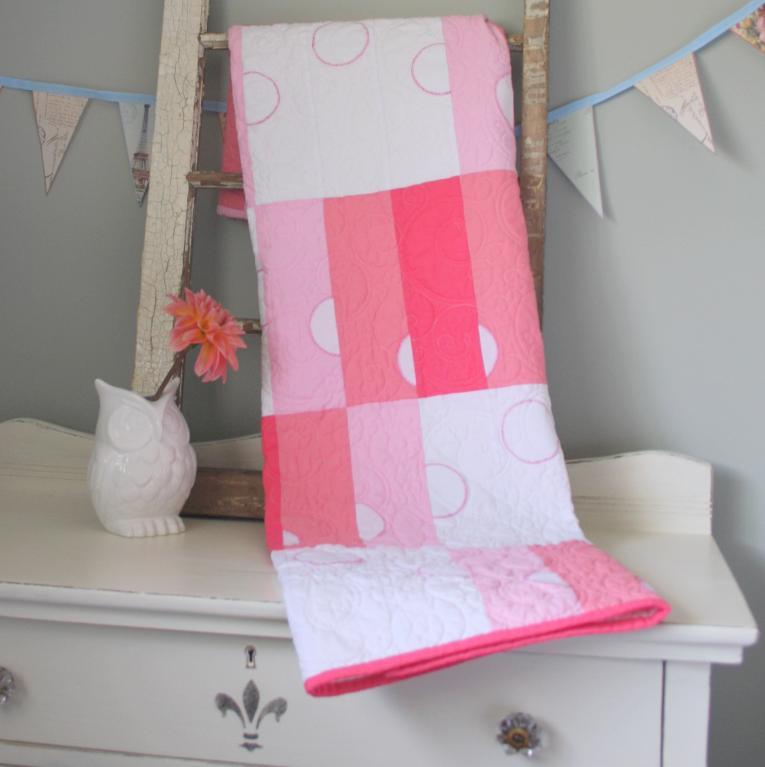 Photo via Craftsy member Creating at Home
4. Ombré Baby Dot Quilt Pattern
Quilting for little trendsetters? An ombré baby quilt is a fantastic idea! This one uses machine appliqué techniques to make the "dots" on the quilt, and the circular shapes are mimicked in the quilting. While pink is shown here, the design of this quilt is entirely gender neutral: use shades of blue, green, yellow or any other color to make a cuddly quilt for the kiddo in your life.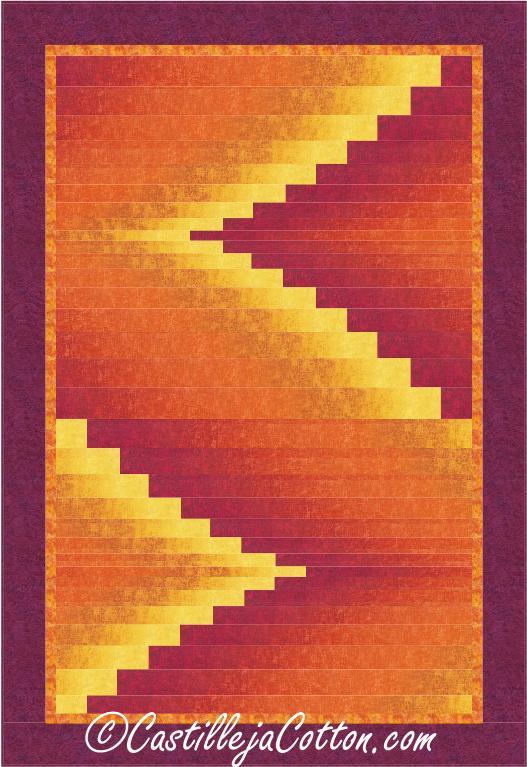 Photo via Craftsy member Castilleja Cotton
5. Double Darts Quilt Pattern
Using ombré quilting fabric can result in gorgeous geometric designs like this one. While the pattern looks complex, it's actually assembled from a series of strips of varying widths. Use all warm or all cool colorways as the designer did, or maybe alternate with warm colors coming from the left and cool from the right for an even more pronounced chevron effect.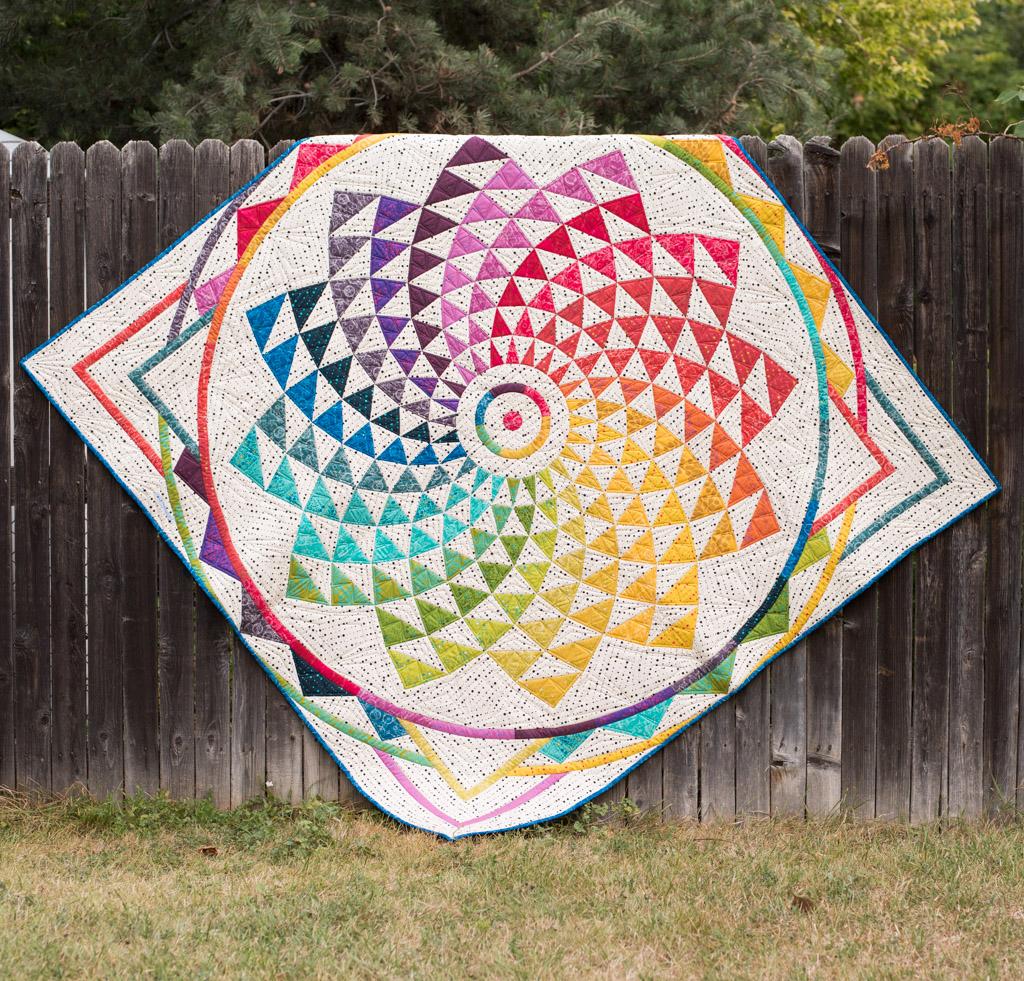 6. Andover Sun Print Eclipse Quilt
How radiant is this quilt? Fabric lines with lots of colorways can often be used for an ombré effect in quilts. This one uses the Andover "Sun Print" line by Alison Glass to create a subtle shift of colors as the pattern repeats. This kit includes the pattern and all the fabric you'll need to make one of your own.
Have you used ombré in your quilting creations?