Move over, blazers — winter is coming and with it, cozy sweaters! Switch up your fall and winter look by knitting a couple new sweaters and vests. A well-fitting sweater can fit into your office wardrobe and keep you warm while still looking professional.
Here are a few business-casual friendly sweater patterns that are fun to knit and lovely to wear!
Cardigans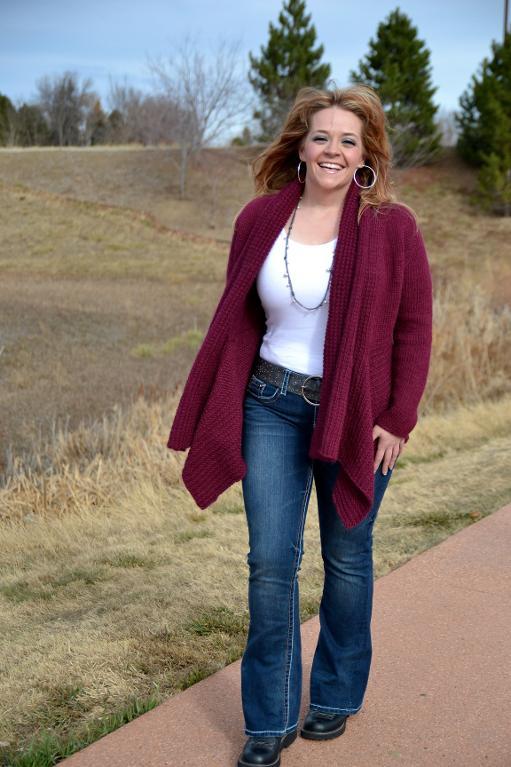 Photo via Marly Bird
Opening Night by Marly Bird is a fantastically cozy, drapey and flattering cardigan for all body types. It can double as a jacket in the early fall, and has a wide range of sizes so that you can layer up! Keep the rest of your outfit fitted with a nice blouse and trousers or pencil skirt, so that the fabric doesn't engulf you. It's pretty much like wearing a blanket at work!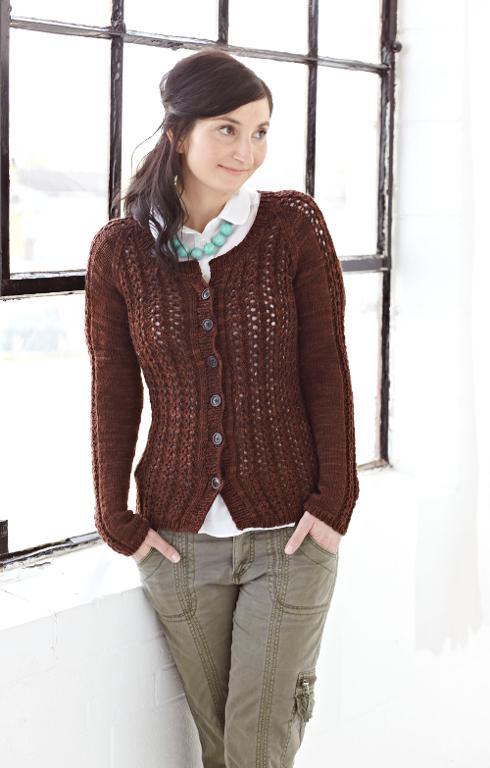 Photo via cosmicpluto
Samovar is one of my own designs, and it's one of my favorites. This seamless bottom-up raglan works up quickly in worsted-weight yarn, and the lace will help keep you from overheating. Waist shaping is worked at the sides, and the scoop neck will let you showcase pretty necklaces and tops. Fabulous over dresses and tights to take them into the fall.
Pullovers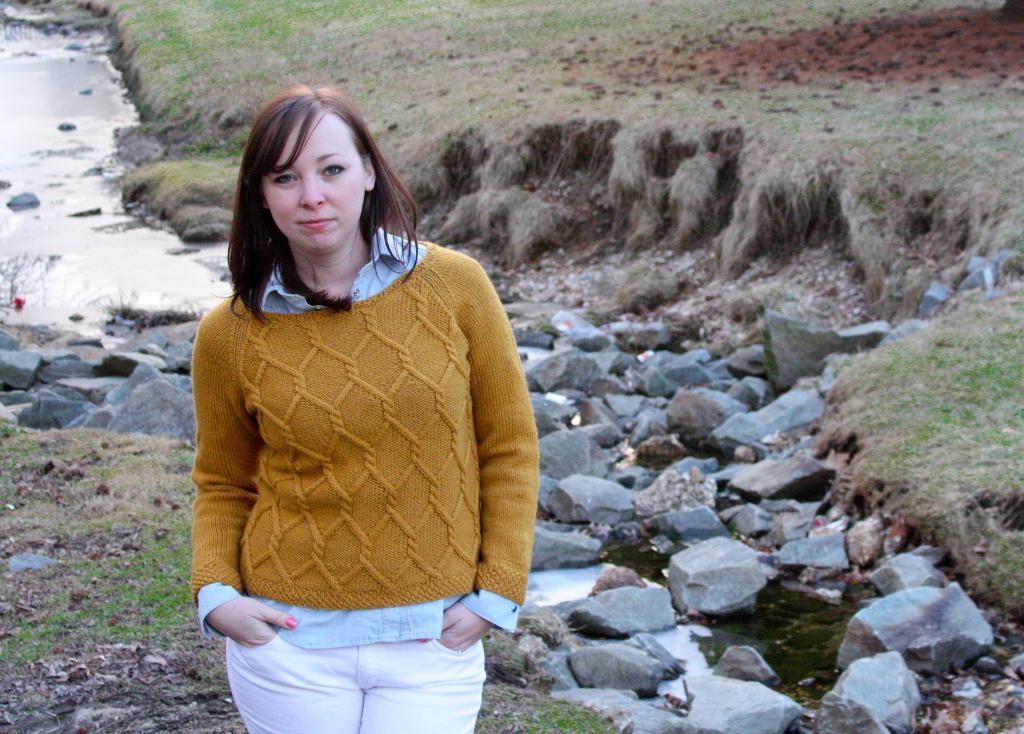 Photo via Emily Ringelman Designs
Over the Fence features a bold all-over cable pattern and flattering wide neckline. This seamless bottom-up raglan layers wonderfully over a button-down shirt or turtleneck for those coldest of days. This pullover would look also look awesome over a flared shirtdress.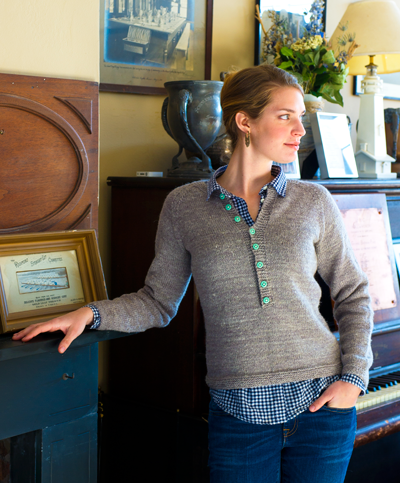 Photo via Kate Gagnon Osborn and Courtney Kelley
This seamless pullover from The Fibre Company is worked in Savannah, a lovely blend of wool, cotton, linen and soy fiber. This heathery yarn is a great option for those of you who don't need quite as much warmth as wool offers! It has a deep buttoned henley perfect for showing off unique buttons while letting you customize how open you would like to wear the neckline.
Vests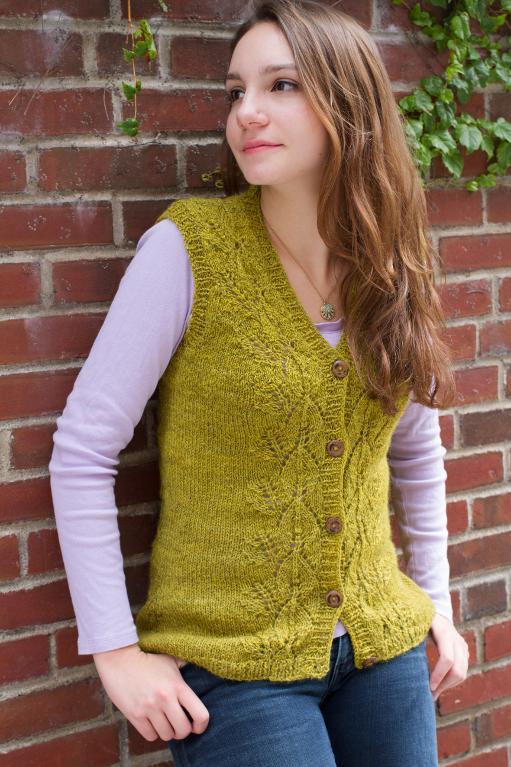 Photo via Cheryl Chow
Climbing Ivy is a lightweight vest with a lovely leaf-lace pattern across the back and flanking the button-bands. The deep V-neck is flattering for many body types and layers well over collared or blousey shirts. Keeps your arms free to move while keeping your core warm and stylish!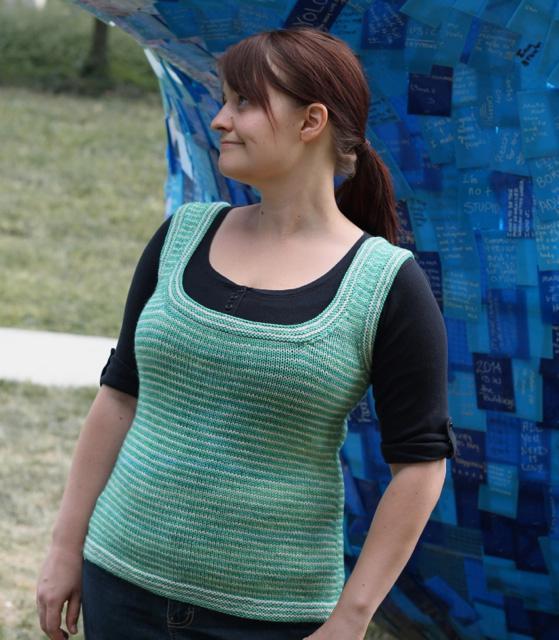 Photo via Triona Murphy
Creme de Menthe is a versatile striped vest with a deep scoop neck and sizes up to 3X. Worked in the round, the unusual 2-1 stripe pattern keeps things interesting and fun to knit. Go for a subtle stripe with tone-on-tone neutrals, or work it in bold colors for a shot of brightness this winter!