Looking through both my closet and my yarn stash, it's obvious that I have a thing for blue, green and purple. But even my favorite colors can become boring, so I checked out the Pantone's Fall 2013 Fashion Color Report for inspiration.
Pantone prides itself on being the "global authority for color," pulling colors from the runways each season and putting together a report of the trendiest hues. I like the reports more for inspiration than for being on trend, and I even use that inspiration when I'm thinking about yarn choices for knitting projects.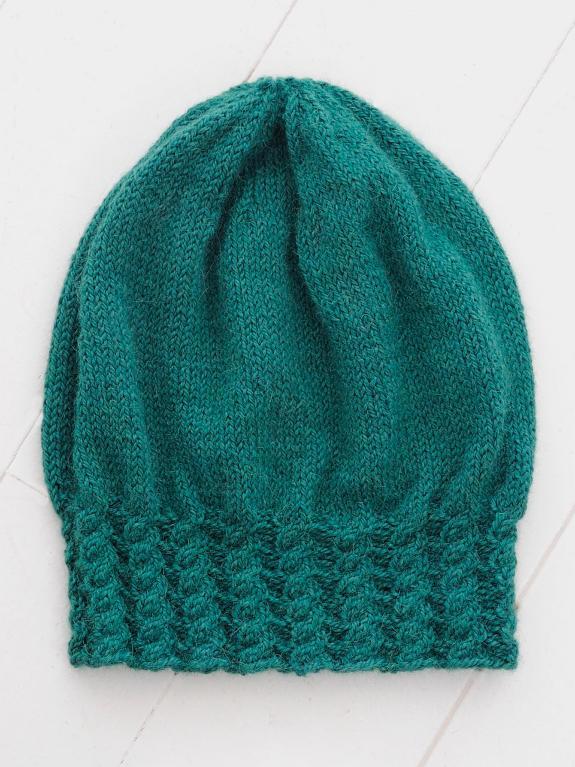 Cabeled Slouch Hat photo via Bluprint member Blue Sky

Create your fall color story with these beautiful yarns, which match up to Pantone's trendiest colors of the season.

Emerald: Pantone 17-5641
Alpaca is one of my favorite fibers for fall and winter because it's soft and warm. Knit the cabled slouch hat, seen above, with Blue Sky Alpacas sport-weight yarn in Emerald and you'll see what I mean. Get the yarn here.

Mykonos Blue: Pantone 18-4434
This Cascade Venezia Sport Yarn in Peacock Blue has the same bold hue as the Pantone's Mykonos Blue. I'm taking the advice of Pantone fashion expert Kelly Wearstler, who suggests pairing this color with a cool metallic. Get the yarn here.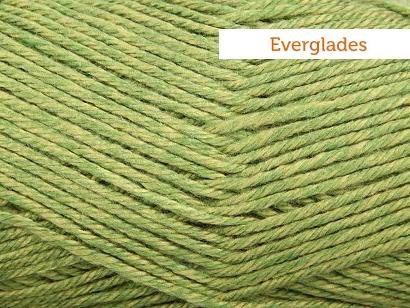 Linden Green: Pantone 15-0533
This Lion Brand Heartland yarn in Everglade has a yellow tone similar to the Linden Green. What's even better? You can get 3 skeins for just $9.90. Woohoo! Get the yarn here.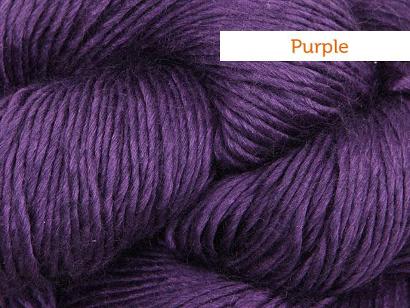 Acai: Pantone 19-3628
It's said that purple is the color of royalty, and boy will you feel like royalty when you use Fyberspates Scrumptious DK Worsted yarn. It has the same rich color as the Pantone Acai, and it's made of silk and merino. Could you get any fancier? Get the yarn here.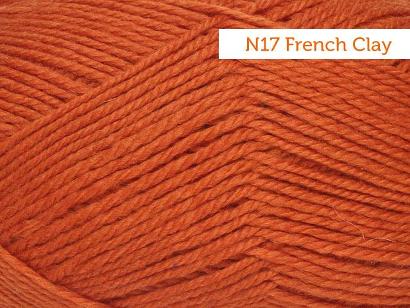 Koi: Pantone 17-1452
You have to be careful with orange in your fall wardrobe, lest you look like a giant pumpkin with hair. This Brown Sheep Nature Spun worsted weight yarn should do the trick for all you orange lovers, especially for smaller accessories like gloves and clutches. Get the yarn here.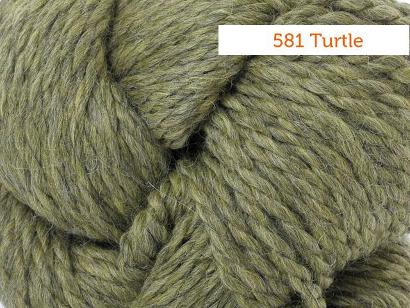 Deep Lichen Green: Pantone 18-0312
All I need to hear are the words "baby alpaca" and "chunky." Sold! Like Deep Lichen Green, Cascade Baby Alpaca chunky yarn in Turtle has the power to partner with a bold color to create a beautiful fall palette. Get the yarn here.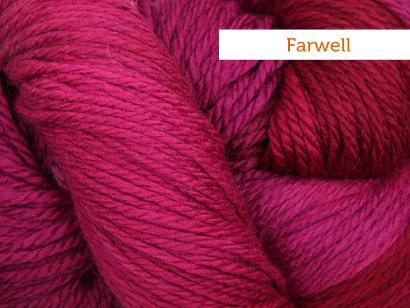 Vivacious: Pantone 19-2045
I nearly had a yarn heart attack looking at all the beautiful pinks that could match Pantone's Vivacious color. Lorna's Laces Shepherd Worsted yarn in Farwell stood out to me, but you could also go for Cascade Eco+ in Crushed Berry. Get the yarn here.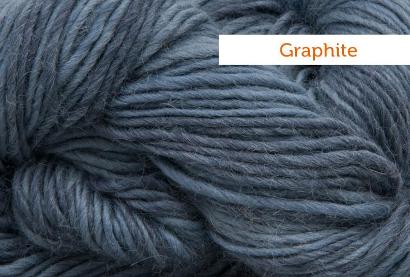 Turbulence: Pantone 19-4215
You could pair this Rowan Alpaca Colour yarn in Graphite with almost any of the other fall palette colors and it would look fantastic. (I just can't seem to give the alpaca a rest!) Get the yarn here.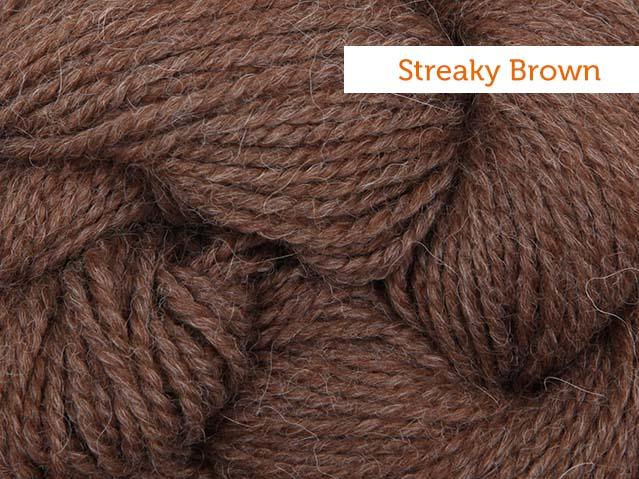 Carafe: Pantone 19-1116
Replace your usual neutrals like black and gray with a brown instead. The Streaky Brown color from Blue Sky Alpacas Sport Weight Yarn is a nice choice. Get the yarn here.
If you want to find even more color palette ideas for your knitting, check out our posts Exploring Colors for Your Knitting and Discover New Color Combinations with Color Wheels.
What color are you using most in your fall knitting?