You've put a lot of thought, time and energy into the creation of a unique necklace design and are ready to choose a clasp to secure it. Don't stop being creative yet! By making necklace clasps an integral part of the design, you can take your designs to the next level. 
Too often, a clasp is treated as an afterthought. With a beautiful pendant or beads commanding most of the focus and attention, it's easy to see how this can happen. But the right choice of a necklace clasp can greatly enhance and strengthen your overall design. Think of the clasp as the finishing touch or the cherry on top!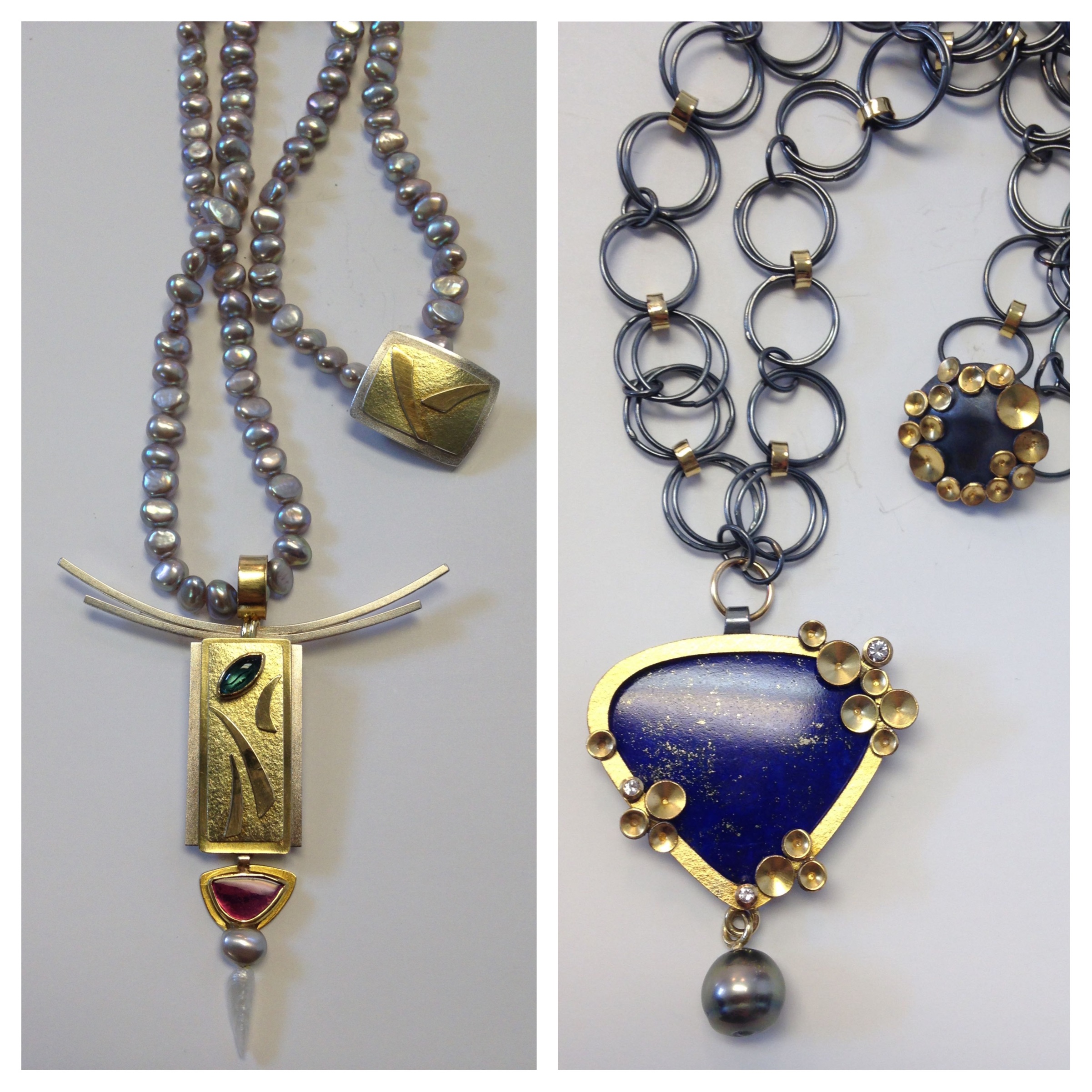 Photos via Kelly Dance Jewelry
Make a clasp that matches your design
If you are soldering and creating your own clasp, making a clasp that echoes the pattern or design of the necklace can be a very effective way of tying the whole piece together. The examples above show clasps made of sterling silver and 18K gold that perfectly illustrate this concept.
Move the clasp to the front
A clasp doesn't have to be relegated to the back of a necklace. Another creative idea involves combining the clasp with a focal pendant at the front of the necklace. Here a bezeled boulder opal has been used as a toggle for a unique textured bead to create a necklace clasp and pendant in one.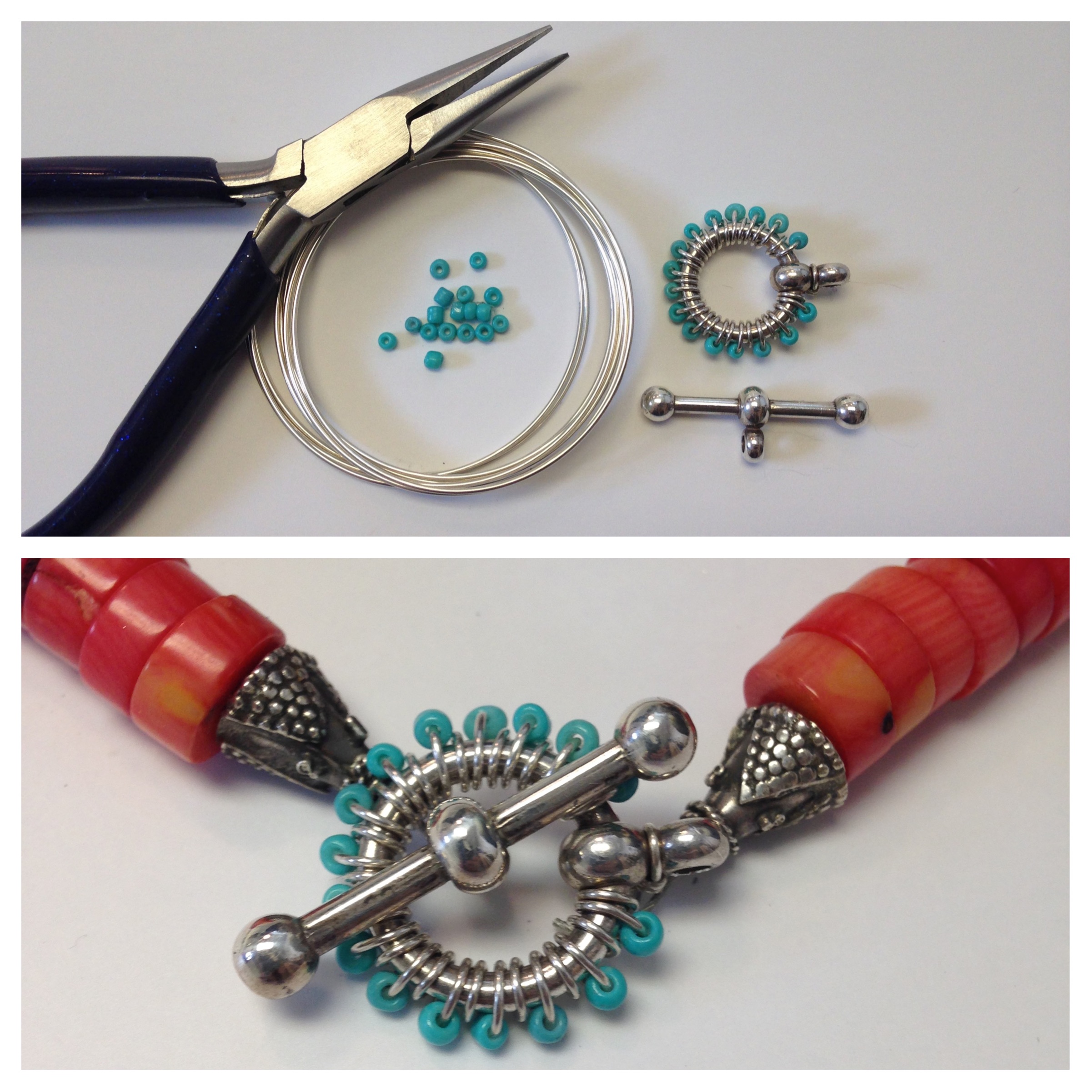 Enhance a purchased clasp
Even if you don't solder, there are endless possibilities for creating unique necklace clasps. Commercially available clasps can be embellished by the use of wire, beads, chain, and charms. Almost anything that can be attached can be used. If you are like most jewelers, you have a box of beads, bits, and bobs that can be a treasure trove of materials for adding enhancements to your clasps. 
A simply purchased toggle clasp can be transformed into a fun beaded clasp using beads of the same materials found in the necklace. Try wire wrapping seed beads onto a clasp to kick your design up a notch.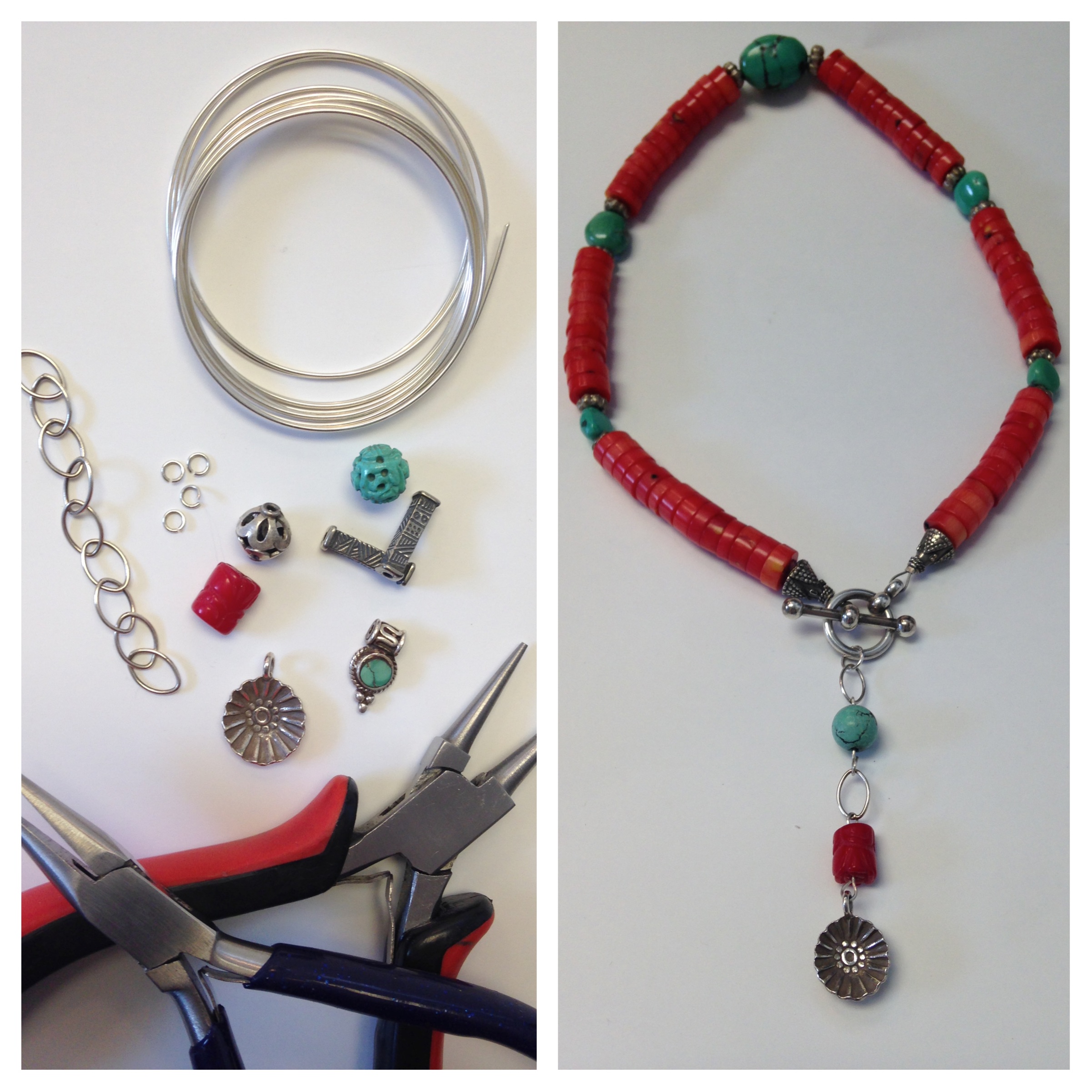 One of my personal favorites is incorporating chain and a few beads cascading down from the clasp. It's casual and fun and has you looking great both coming and going. Here, coral and turquoise beads, along with a Thai silver charm, have been added to a toggle clasp.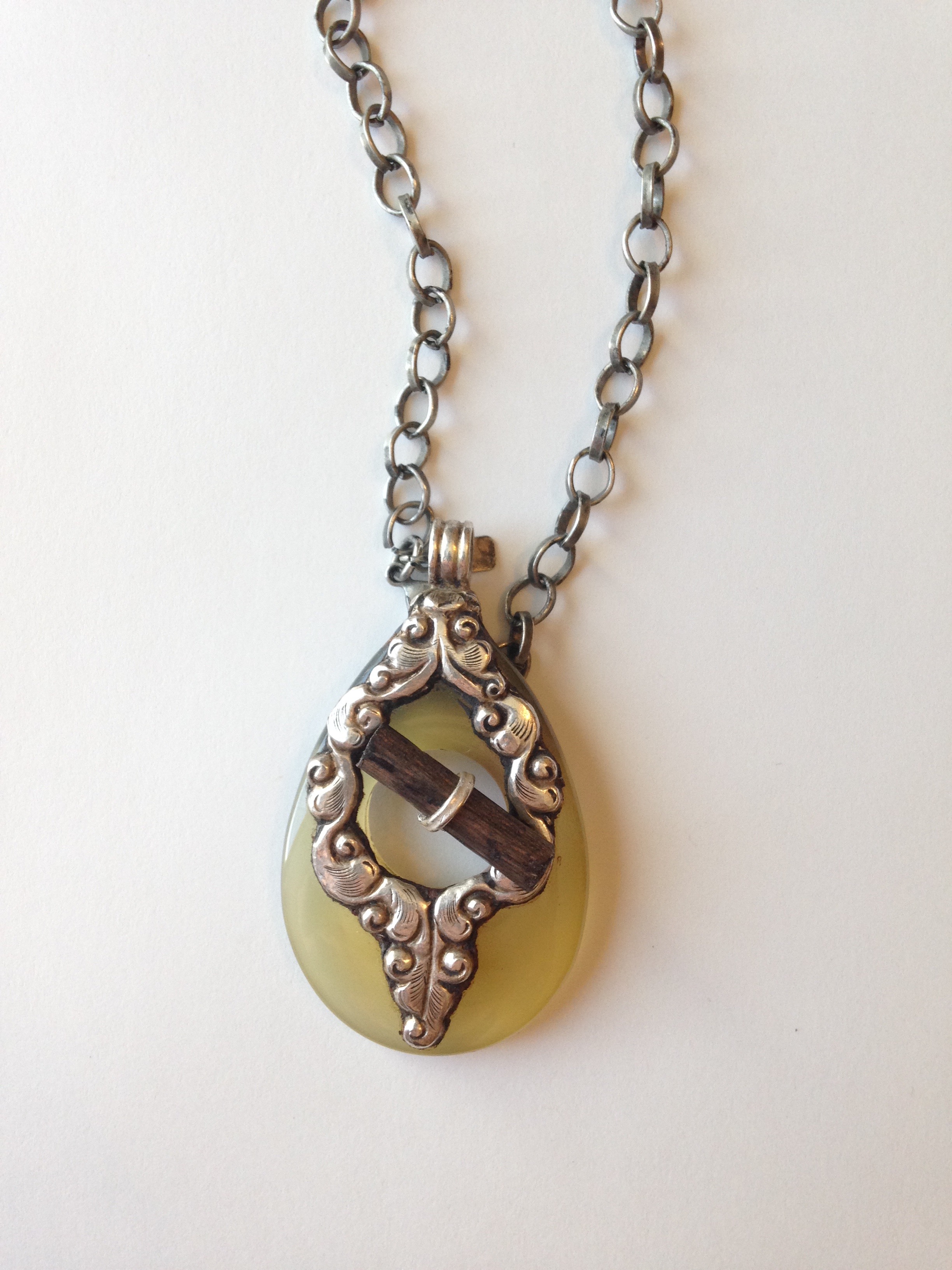 Try adding something unexpected
Sometimes, the most effective addition to a design is something most people wouldn't think of right away. Perhaps it's a pop of color completely different from those in the necklace. Perhaps it's adding an earthy, organic element to a more formal design. Play with divergent materials and shapes. Here a small wooden dowel has been used as a toggle for a purchased stone and silver pendant creating a fun mix of materials. 
Let these ideas serve as inspiration for your own creativity.  Experiment and play with different combinations and materials and, most of all, have fun!  We would love to see the unique ways that you come up with to jazz up your clasps.  Share your creations with the Craftsy community.